This is a guest post from our dietetic intern, Liz Micale.  Enjoy!
I'm a soon be dietitian and I eat gluten.
"But Liz, why would you eat that?", you might ask.  "I heard it's bad for you!"
Well, I eat it because it's delicious and it's in a whole slew of different foods, including the Cheerios that I'm munching on right now.  And it's not the evil stepchild of food that the media would like you to think it is.
I've never been a huge believer in eliminating groups of foods from my diet. I choose to live by the mantra–moderation, moderation, moderation. I don't quite understand the gluten free movement by people who don't have any sort of health issue with gluten. I guess that might be coming from the fact that I've been lactose intolerant my entire life, and I would never just willingly eliminate cheese.
Gluten free foods were created for those individuals who struggle with either celiac disease or gluten intolerance. But, as it often goes, this has turned into the newest diet fad. If you have celiac disease or are gluten intolerant then avoiding gluten-containing foods is essential – but if you are just looking for a new diet regimen to follow, I'd probably say look elsewhere.
For those of you who don't know, celiac disease is a serious digestive disease where gluten cannot be digested properly and needs to be eliminated completely from the diet. In addition to celiac disease, there are also people who suffer from gluten intolerance, which can cause a host of symptoms as well. Anyone suffering from these conditions knows that it can be very challenging to completely eliminate gluten from your diet, as it's hidden in many packaged foods.
Fortunately, I don't suffer from either of these conditions – and for that I am thankful, because I know those of you who suffer from these conditions have a lot of work cut out for you.  You've got to be good label readers, ask questions at restaurants, avoid foods that might be cross-contaminated – the list goes on and on.
But if you don't have an intolerance or sensitivity, going gluten-free really offers no definitive health benefits. In fact, gluten-free products are usually more processed than their gluten-containing counterparts, and they usually contain more calories too (talk about a lose-lose).
Now, of course, some people might argue that going gluten-free helped them lose weight and feel better. And sure – if you decide to go gluten-free and replace your processed food items with more produce and other whole foods – you will likely feel healthier! But that's probably due to the fact that you're cutting back on processed junk, not that you decided to cut out gluten.
So, my opinion? Unless you have a medical reason to go gluten free, you likely don't need to follow a strict gluten-free diet. It probably won't help your health or your waist-line, and if you're anything like me, you'll feel deprived of some of your favorite treats. Instead, focus on increasing whole foods, reducing processed foods, and enjoying some of your favorite treats in moderation.
Share with us – Do you agree with Liz?  What's your opinion on gluten-free eating?  (I side with her on this one!)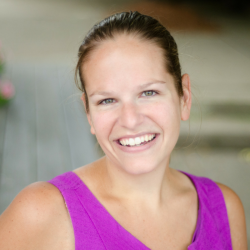 Chrissy Carroll is a Registered Dietitian and USAT Level I Triathlon Coach. She specializes in sharing nutrition and fitness tips, as well as recipes, for runners, triathletes, and active women.Chrissy holds a Bachelor's Degree in Nutrition, a Masters Degree in Public Health, and is also an ACSM Certified Personal Trainer.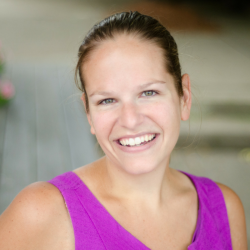 Latest posts by Chrissy Carroll (see all)