One of my least favorite phrases to hear has got to be as follows:  "But Dr. Oz said I should take ______!"
Ugh.
Anyone that tunes into an episode of Dr. Oz is sure to hear something about the "latest and greatest breakthrough" in weight loss or energy or sleep cures or ______ (insert any problem here).  From raspberry ketones to larch supplements to white bean extracts, there's always some "Dr. Oz recommended" supplement being promoted.  I wish I had a number for how many different supplements he's promoted since he got his own show.  I'd guess, between the show and his website, it's in the hundreds, if not thousands.  You'd probably have to take something every 5 minutes to keep up with all the recommendations.
I find this absolutely ridiculous.
Most of us can meet our nutrition needs through food and achieve good health through lifestyle choices.  If you want to have more energy, consider getting more quality sleep and eating foods that don't cause blood sugar fluctuations.  If you want to lose weight, eat more healthy food, reduce the junk food, and exercise more.  [I would be the worst talk show host, because my "miracle cure" for weight loss would be just that.]
The thing that perhaps drives me most crazy is that Dr. Oz should know better.  He has all the education and credentials and accolades.  He knows (or at the very least should know) how to interpret science and make educated recommendations.
The problem is that most of these supplements don't have well-researched outcomes.  Sure, they come from herbs and plants, but that doesn't meant they are definitely safe or that they even work.  On the contrary, many of the supplements out there can cause changes in blood pressure or can interact with other medications.  And we don't really know long term effects.  Plus, we have very little evidence that they even work.  Dr. Oz often misuses research, such as a small trial or animal studies, to support a supplement when in reality the data doesn't exist to draw such a positive conclusion.
Are there supplements out there that are useful?  Sure.  Vitamin D, for instance, is one I often recommend for certain clients.  Going a little less mainstream, creatine can be useful for power-lifters.  But there is research behind these, and I am a research-based kinda gal.  Plus, there might be a couple – or gasp, a handful – that I recommend for an individual client.  Not a laundry list.
My take home message behind this post is simply to do your homework on supplements you hear about on his show.  Does it actually work (in humans, not in animals)?  Is the money worth the promise of the benefit?  Does it have side effects?  Try looking into the research or contacting a doctor/dietitian for help.  Consider all these questions before rushing to the vitamin store to stock up on Dr. Oz recommended supplements, and you'll likely save yourself time, money, and potential side effects.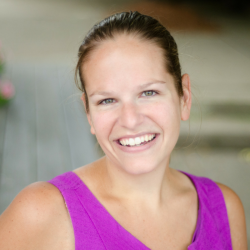 Chrissy Carroll is a Registered Dietitian and USAT Level I Triathlon Coach. She specializes in sharing nutrition and fitness tips, as well as recipes, for runners, triathletes, and active women.Chrissy holds a Bachelor's Degree in Nutrition, a Masters Degree in Public Health, and is also an ACSM Certified Personal Trainer.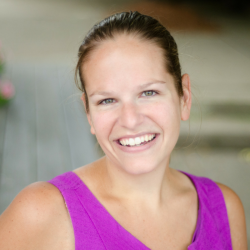 Latest posts by Chrissy Carroll (see all)