I will freely admit that I sometimes get nervous about trying a new group fitness class – even though most of the time, once I get there, I love it!  Today, Celeste from "Confessions of a [former] Fat Girl" shares some tips on giving group fitness classes a chance.  This post makes me want to get out there and try more classes!
—
Do you have a gym membership? Do you work out alone or with someone? Have you ever tried a group fitness class? No? Have you at least thought about trying a group fitness class? No?
WHY NOT?
What is stopping you?
For most people, joining a group fitness class is intimidating.
I know it was for me.
I had so many negative thoughts running through my head:
What if I can't do the exercises?
I'm not coordinated enough. I'm not balanced enough. I know I won't be able to do the exercises. I'm not strong enough.
I'll look stupid.
Everyone's going to stare at me. Or worse, laugh at me.
Everyone else is better than me.
How come everyone else looks so good and I am a sweaty mess?
I'm too fat. They're too fit.
And the list goes on and on and on.
Well, I am here to tell you that I got over my fears. I faced them head on and now, I love going to group fitness classes. I love them so much I recently became a group fitness instructor. And although I have yet to teach my first class, I can't wait…I know it's going to be a blast!
So why should anyone take a group fitness class? What's the big deal anyway? Are they really "all that?"
My short answer? Yes. Yes, they are.
I realized early on that no one paid any attention to me during the class. No one laughed. No one stared or pointed. No one told me I couldn't do it. No one did anything…but paid attention to themselves.
When you're in a group fitness class, you are so focused on what the instructor is doing and what you are doing that you are not paying attention to anyone around you. You are focused on you and making sure you are doing the exercise the right way – with proper form.
At the same time, however, and as strange as it may sound, you do focus on others – in terms of encouragement and motivation.
Everyone I've met in a group fitness class is there for each other. Everyone encourages everyone else. They lift each other up, not tear each other down. You feel like part of the team even though you are doing your own individual exercise. You are motivated to do well because the person next to you is doing well. You push yourself harder because you see others pushing themselves harder.
I know when I work out on my own, I am more likely to give up quicker than if I am working out in a group. It's sad, but we are willing to let ourselves down before we let others down.
Group fitness truly helps with accountability – and not just when it comes to giving it your all during the actual exercise part.
Think about this: you set your alarm to wake you up at 5 a.m. because you want to go workout. The alarm goes off, you're tired and no one is counting on you to show up at the gym. Guess what? Chances are, you hit snooze – or worse, shut the alarm off all together – and go back to sleep!
Now, think about this: you set your alarm to wake you up at 5 a.m. because you're meeting your new friends for a group sweat session. The alarm goes off, you're tired, BUT you know you have people counting on you. Guess what? You don't hit the snooze or shut off the alarm and you get yourself out of bed. You go to the gym because you don't want to let your new friends down! And, you have fun, start your day off right and feel good about yourself.
See, there are tons of benefits to taking a group fitness class.
Okay, so group fitness may not be for you, but how are you going to know unless you try. I challenge you to step outside your comfort zone. Take that leap of faith and try, just once – or maybe two or three times – a group fitness class. My guess is you'll like it. And maybe, just maybe, you'll convince someone else someday to try a class!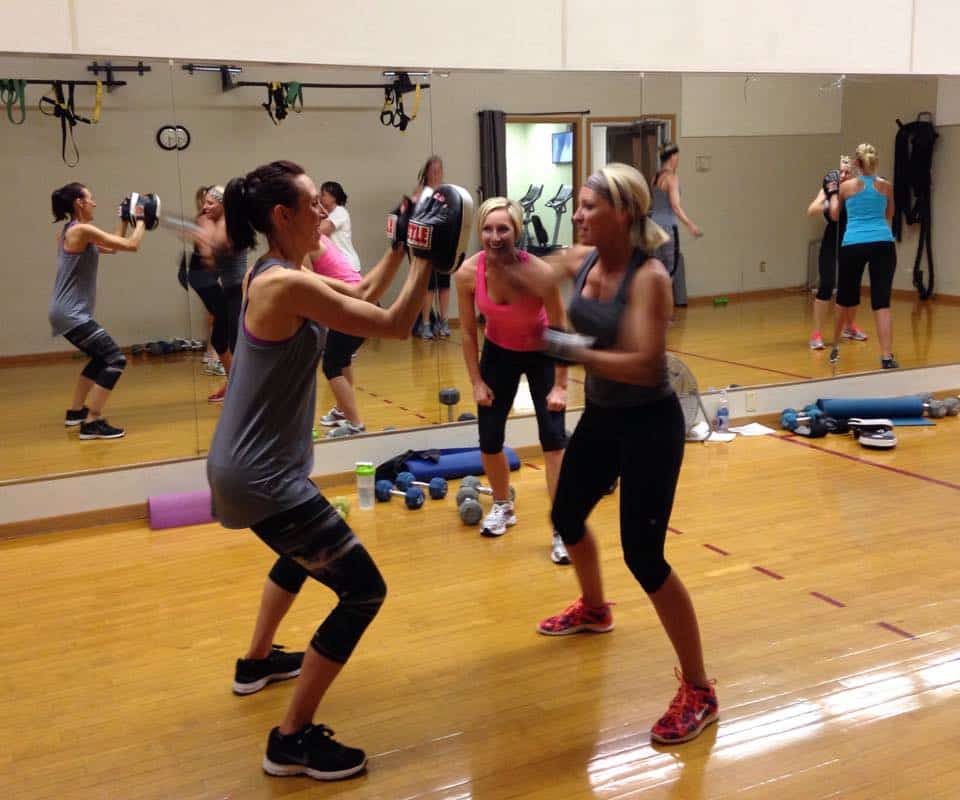 About Celeste:
Celeste Edenloff, a blogger from Alexandria, MN, is a newly certified group fitness instructor through the National Exercise Trainers Association (NETA). Celeste has been writing her blog, "Confessions of a [former] Fat Girl" since 2009. Through the help of Weight Watchers, Celeste lost 60 pounds and has maintained that loss for about five years. She is now on what she calls her healthy living journey!
She is a running enthusiast who is working toward her running coach certification through Road Runners Club of America. In addition, she hopes to become a NETA certified personal trainer in the near future. Celeste is also an ambassador for FitFluential, Sweat Pink, Nuun Hydration and Burnthis.com.
Celeste freely admits she doesn't hold a degree in nutrition and that she is not yet a fitness guru, but she shares through her blog her journey of losing weight, maintaining her weight loss, running and more in an honest, tell-it-like-it-is style. She talks about the struggles, the challenges and the rewards, the satisfaction, if you will, of what it takes to start and maintain a healthy living lifestyle. Celeste cringes at the word "diet" – really, she despises it. She believes it's only a temporary solution doomed to fail once the diet ends. Celeste believes instead in a permanent approach to food and fitness that naturally guides people into making healthier choices for the rest of their lives. She believes in and tries to live by the 80/20 rule. In other words, 80 percent of the time she eats well and exercises. The other 20 percent of the time is saved for splurges!
Share with me:  What group fitness classes do you love?  Which new group fitness class do you want to try?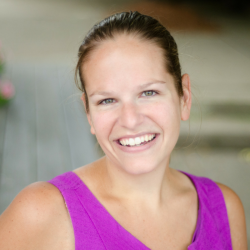 Chrissy Carroll is a Registered Dietitian and USAT Level I Triathlon Coach. She specializes in sharing nutrition and fitness tips, as well as recipes, for runners, triathletes, and active women.Chrissy holds a Bachelor's Degree in Nutrition, a Masters Degree in Public Health, and is also an ACSM Certified Personal Trainer.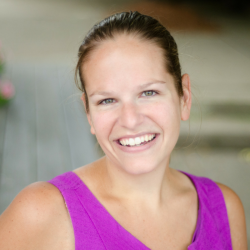 Latest posts by Chrissy Carroll (see all)