My hubby came home from work last Friday to find this giant pan of lasagna coming out of the oven.  Now, I know he loves real lasagna, so I wasn't sure how this zucchini lasagna would go over – but my healthified veggie-packed version was still a hit!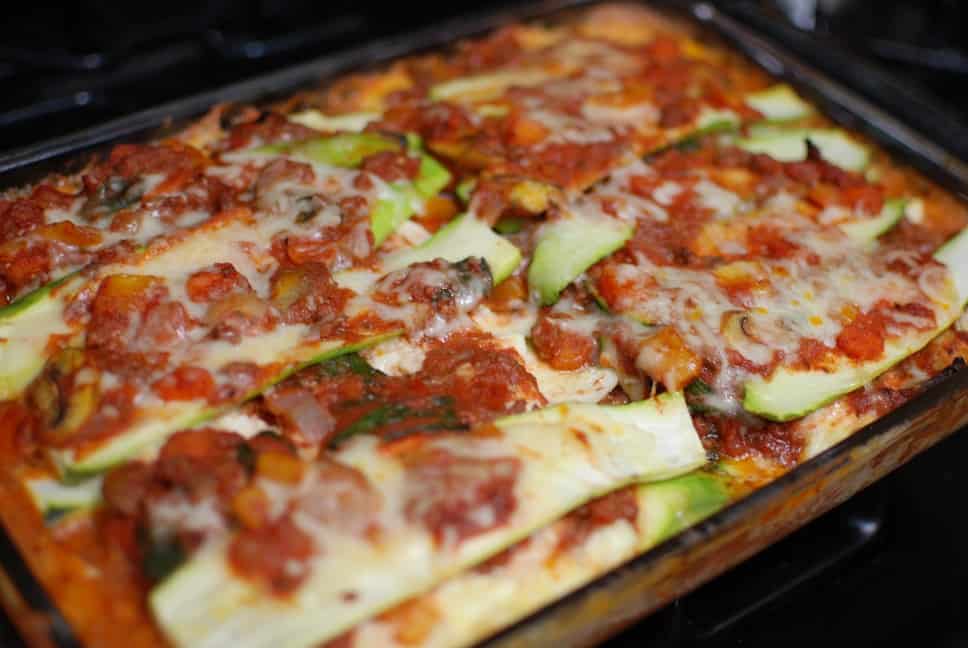 In this version of lasagna, I've removed the pasta and substituted it with sliced zucchini, which cuts back on the refined carbohydrates and calories.  I also used 90/10 ground beef (a leaner variety) and cut back on the total amount of meat, but added in a ton of veggies to bulk this up and make it super hearty.
Worried the family won't take to it?
Here's what to tell them: it's cheesy, still has ground beef, and totally delivers on the traditional lasagna flavors.
What you secretly know:  it's packed with vegetables, rich in protein and calcium, and you get to eat a large portion for less than 400 calories.
Give this zucchini lasagna a whirl today for your next family dinner, and come back and let me know how you like it!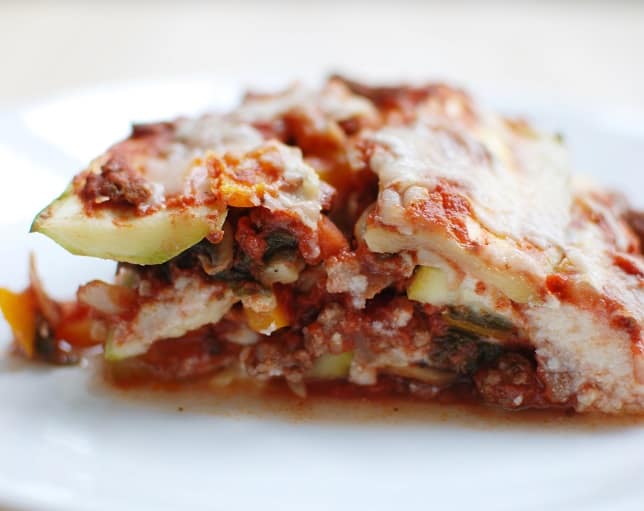 Zucchini Lasagna
Makes 6 large servings
Ingredients:
3 large zucchini, sliced into "lasagna noodles"
2 tsp + 2 tsp olive oil
3/4 cup chopped carrots
1 chopped bell pepper
8 oz package of sliced mushrooms
4 ounces fresh spinach
1 chopped onion
2 to 3 cloves minced garlic
3/4 lb 90/10 ground beef (or ground turkey)
1/4 cup red wine
28 ounce can crushed tomatoes
1 tsp Italian seasoning
Pinch of crushed red pepper flakes
Salt and pepper to taste
15 ounce container low fat ricotta cheese
1 egg
3/4 cup shredded part skim mozzarella cheese + additional ½ cup set aside
Directions:
Preheat oven to 325 degrees.
Slice zucchini into strips of "noodles."  [I just use a knife, but you can also use a mandolin if you have one.]  Lightly salt and set aside in a colander.  This will help the zucchini release some of its moisture.
Heat 2 tsp olive oil in a large pot.  Add carrots, bell pepper, and mushrooms.  Saute for about 5-7 minutes, until tender.  Add spinach and cook until wilted.
Remove vegetables from heat.  Set aside in a bowl.
Heat remaining 2 tsp olive oil in same pot.  Add onion, garlic, and ground beef.  Cook until meat is browned.
Add red wine to deglaze pan.  Cook for a few minutes until most of the wine has cooked off.
Add tomatoes, Italian seasoning, red pepper flakes, salt and pepper.  Simmer for 10-15 minutes.  Add the vegetables you set aside to the pot and simmer for another few minutes.  [Hint – you want the sauce to be thick because the zucchini will continue to release moisture as it's cooked.]
Meanwhile, in a bowl, mix ricotta, 3/4 cup mozzarella, and 1 egg.
Spread a light layer of sauce on the bottom of a baking dish, then set down a layer of zucchini noodles.
Top with cheese mixture, sauce, and additional zucchini noodles.  Continue layering until you run low on sauce and zucchini.  (I was able to do 3 layers).  On the very top layer, top with zucchini noodles, remaining sauce, and the last 1/2 cup of mozzarella that was set aside.
Place aluminum foil on top of baking dish and place in the oven.  Cook for 45 minutes covered, then uncover and cook an additional 15 minutes.
Nutrition analysis (per serving):
385 calories, 17 grams fat (7 grams sat fat), 667 mg sodium, 27 grams carbohydrate, 7 grams fiber, 32 grams protein
Vitamin A: 120%; Vitamin C: 109%; Calcium: 46%; Iron: 26%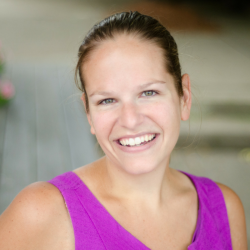 Chrissy Carroll is a Registered Dietitian and USAT Level I Triathlon Coach. She specializes in sharing nutrition and fitness tips, as well as recipes, for runners, triathletes, and active women.Chrissy holds a Bachelor's Degree in Nutrition, a Masters Degree in Public Health, and is also an ACSM Certified Personal Trainer.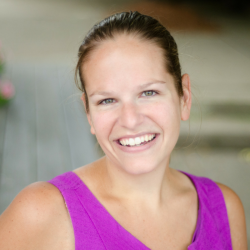 Latest posts by Chrissy Carroll (see all)