Hey there!  I'm Chrissy Carroll, your hostess with the mostess here at Snacking in Sneakers.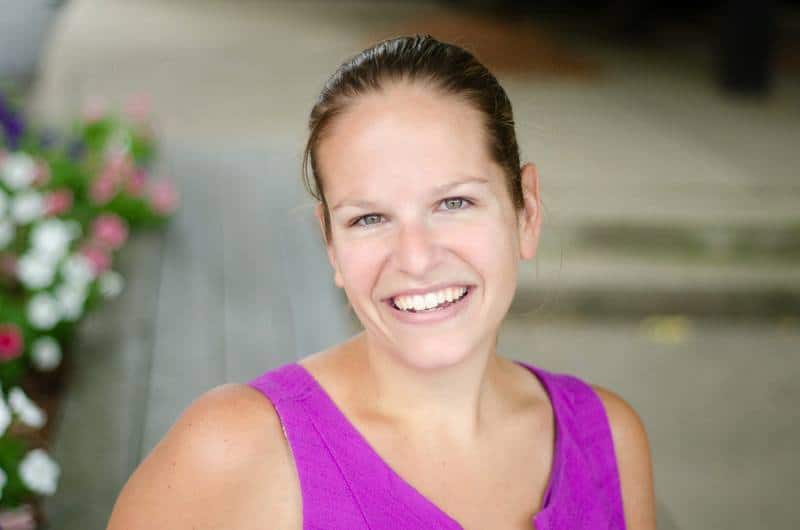 My hope is that this site becomes your go-to source for fitness tips, yummy food, and fun wellness information. I'll be sharing lots of personal stories as part of this, including race recaps, fitness experiences, and my takes at creating healthy & delicious recipes in the kitchen – all of which will hopefully help you decide on races to do, classes to take, and nutritious food to eat. Plus, I'm going to be bringing in some fabulous brands that I believe in for giveaways, and will have a few helpful products for sale shortly!
The quick history of how this site got started: I began blogging over at my other site, Inspired Wellness Solutions, back in 2011. In 2014, I realized that I wanted to focus that company exclusively on corporate wellness services, and the blog needed to match that. So the blog over there is now highlighting tips for improving worksite wellness. But I also wanted to be able to grow a "me-to-you" blog for individuals, where I could share more fun & personal voice – and that's where Snacking in Sneakers came from.
A little more about me…
I'm a registered dietitian, certified personal trainer, licensed Zumba and Zumba Kids instructor, marathoner, triathlete, and all around wellness junkie. I've got a Bachelor's in Nutrition Science and a Masters in Public Health. I love this field, and it's fun to be able to share my knowledge and stories with all of you.
But let's be honest, you don't want to sit here and read paragraphs about my education & credentials, right? Right. So, here's a much more exciting list of 22 random fun facts about yours truly…
1. I grew up in Wappingers Falls, New York, which seems to only be known in the news for the Tawana Brawley case and a recent cocaine bust. I swear, it really was a very nice & quiet town.
2. I'm addicted to Blistex chapstick. I cannot use another brand, and even within the Blistex line, I can only use the regular medicated dark green label or the lighter green medicated mint. Case in point…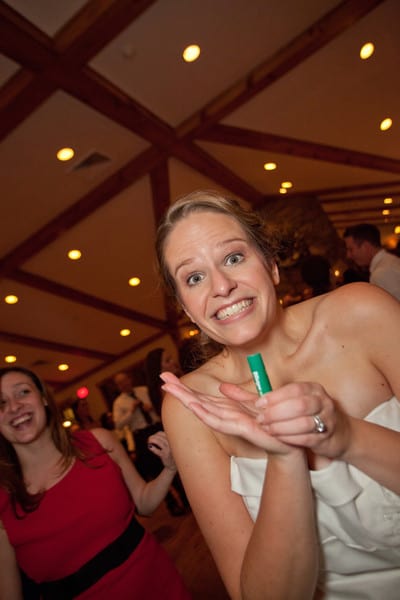 3. I've only been in the hospital once in my life, which was for food poisoning from a salmonella outbreak in peanut butter back in 2007. It took about 5 years for me to actually eat peanut butter again.
4. My husband and I eloped in California in 2012 after completing the "Run in the Name of Love 5K." We asked a random girl who finished at the same time to be our witness. (Later, we had a belated reception for family/friends back in MA).
5. I have extremely bad taste in movies, according to everyone I know. ABC Family originals are among my favorites (#1 is "Holiday in Handcuffs").
6. Christmas decorations go up in my house the first week of November. You can hate on me if you want, but I love the holidays!

7. I once went on a date with a guy I met on the subway in the Czech Republic when I was traveling there alone. Luckily, it did not turn out like a scene from Taken or Hostel.

8. On said trip to the Czech Republic, I visited Karlovy Vary (a small Czech spa town) for the sole reason that it looked cool in Last Holiday, that movie with Queen Latifah and LL Cool J.

9. On average, I do about 10-15 road races/triathlons each year.

10. I love professional development and get super excited about nutrition/fitness conferences and seminars.

11. I once met Fat Joe.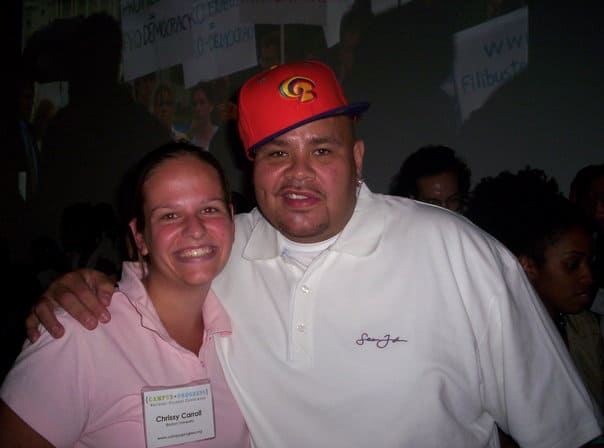 12. On a deep sea fishing trip about an hour away from where we live, my husband and I started talking to another family who was sitting near us. Turns out, they were my husband's cousins who we had never known or met before!
13. I'm a naturally lucky person and my friends are always impressed at the number of raffles and giveaways I win.
14. I went trick or treating up until I was 21 years old.
15. One of my favorite charities is the Red Cross, because when my apartment building burned down in 2011 they were super quick to help everyone with food & clothing.
16. I'm obsessed with Illusive Traveler Shandy beer, because it tastes like citrusy grapefruit deliciousness.
17.  CVS is my favorite place for couponing. You can roll your extra care bucks and walk out spending two cents for 19 things. Check out that insane CVS receipt!
18. My favorite indulgences are dark chocolate covered espresso beans and ice cream from Flint Farm. Yummmm.
19. I have seen a quite random and diverse group of musicians in concert, including 'N Sync, Korn, Elton John, Frankie Valli, Patti LaBelle, Boyz II Men, Pat Benetar, Rascall Flatts, and many others. By far, Boyz II Men has been my favorite. They are fantastic performers.
20. My first marathon was in Maui, with my friend Justine.
21. The most expensive dish I ever ate was in Iceland. It was a $70 piece of reindeer.
22. My parents refused to get us a pet when we were kids. My sister apparently was not happy with this decision, as I later found a makeshift cage made out of construction paper under our bed – with a dead roadkill rat inside. After that, we got a dog.
Connect with me!
If you are enjoying Snacking in Sneakers, connect with me on Facebook, Twitter, Instagram, and Pinterest!  You can also reach me via email at chrissy@snackinginsneakers.com.