I feel like when it comes to Black Friday, you're either super into it, or not at all about it. I happen to be the former, and have loved it since I was a kid and first went out with my mom. I'm pretty sure we waited in line to score a Furby for my little sister for Christmas when I was about 12.
While I know the news headlines makes it seem like all it's about it trampling other people to save a buck and ruining Thanksgiving for America, I don't think that showcases the truth. I will be the first to agree that stores should stay closed on Thanksgiving (and actually in Massachusetts, they're legally required to so most stores here don't open until midnight or 1am). And of course, there are really those people who are complete crazies that will push and shove to get the best deal.
But for the most part, the people who love Black Friday like myself enjoy the rush of finding a good deal, bonding with other customers in line, and getting gifts within our budgets for the people we love.
But enough of me defending it, haha. You're probably sitting there thinking – what the heck does this have to do with food and fitness?!
Well, I always loved those Target Black Friday commercials from a few years with the woman exercising to "get in shape" for Black Friday. You might remember them – here's one of my favorites:
Thinking about Black Friday next week reminded me of that, and then I thought – light bulb! It's time for a Black Friday themed workout! Yahoo!
Getting Ready:
You're going to visit a track for this workout, and you'll want to bring either a resistance band or a set of dumbbells with you. Local middle schools, high schools, or town recreation parks often have tracks that are available to use for free. If there's snow in your area, many colleges or fitness facilities also have indoor tracks, although you may have to pay a fee. Resistance bands are inexpensive and can be purchased from any sporting goods store or online if you don't already own one.
If you want, run through this twice for an even more challenging workout!
The Black Friday Workout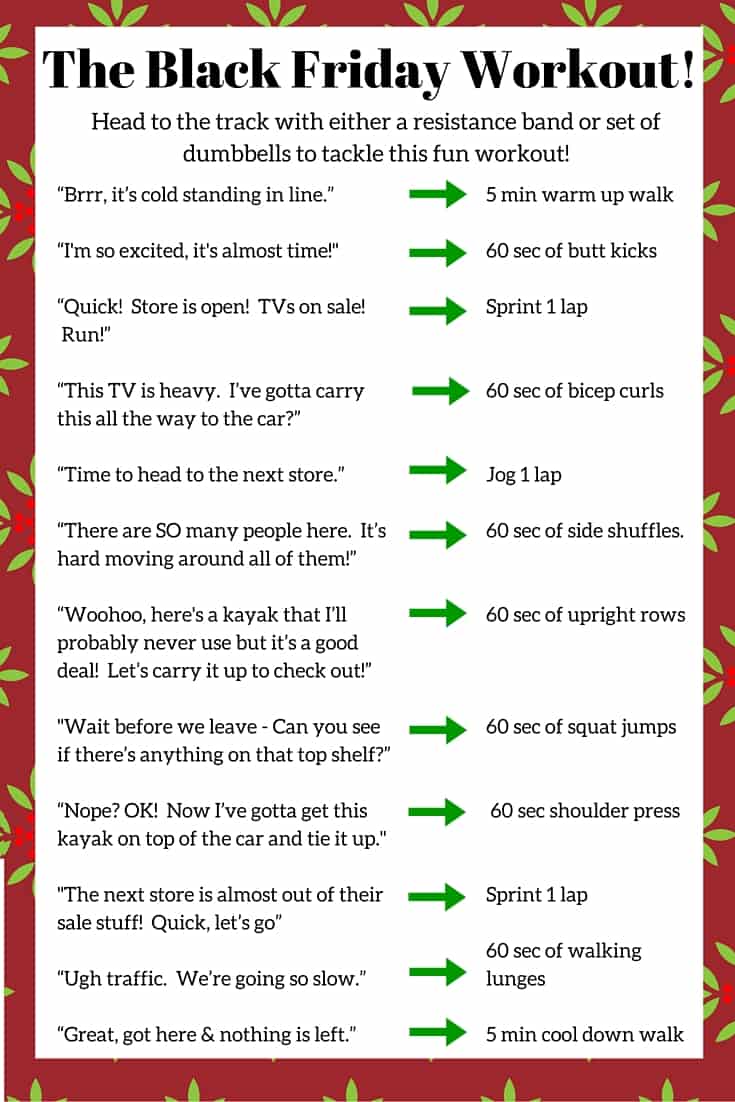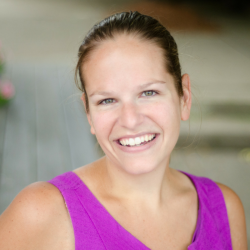 Latest posts by Chrissy Carroll
(see all)