Thinking about adding some couples running to your training routine with your spouse? Read up on the benefits, plus 6 different partner running workouts!
Disclosure: This post was sponsored by Reebok as part of an Influencer Activation for Influence Central and all opinions expressed in my post are my own.
Do you run or workout with your significant other? I feel like it's a polarizing topic. People either love the concept – or think it's the worst idea that's ever been spouted off.
I personally love the idea of couples working out together. When my husband and I first connected via online dating, we hit it off by noticing that we were both runners. One of our first few dates was a Halloween-themed 5K race (decked out in full 80's costumes – that's how I knew he was a keeper).
Since then, we've done many fun runs together and various races of all types.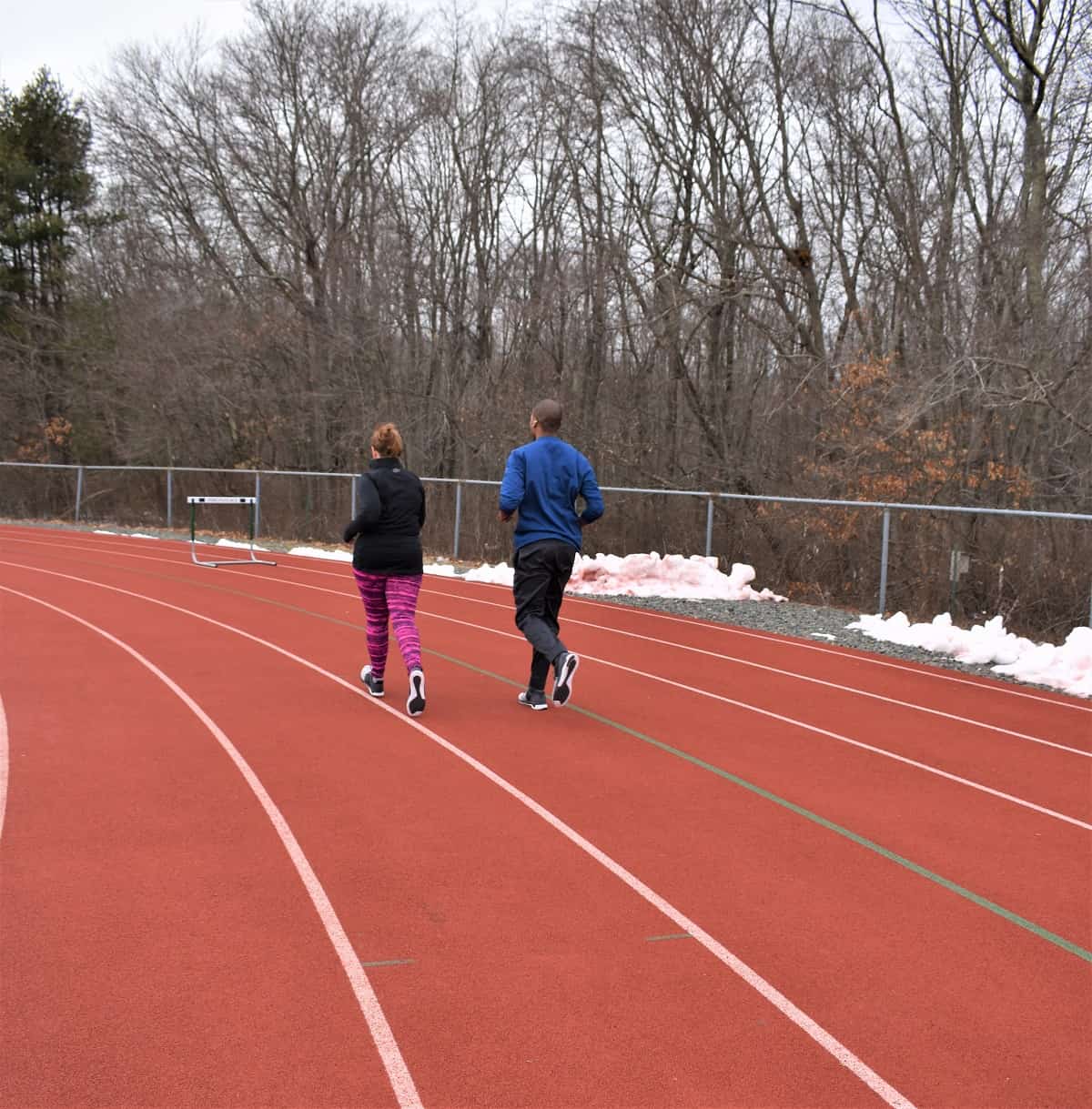 There can definitely be some downsides to couples running, though. From the negative side, if your spouse is significantly faster, it can make it tough to find a comfortable pace for both of you. Since my husband is a sprinter and I am about as fast as a turtle running in peanut butter, I totally empathize with this issue. As long as the faster partner doesn't mind slowing down for a more comfortably paced run, this is an easy fix.
The second downside: if one partner gets condescending in the name of "motivation." Hopefully a quick conversation about how it made you feel would eliminate the issue from there on out.
But those two things aside, I think running together has many upsides.
[Tweet "Curious about running with a spouse or partner? Check out benefits + 6 workout ideas!"]
Here are 6 great benefits to couples running:
1. Quality time together
These days, we all seem to be working later and attached to devices. Working out together can provide uninterrupted quality time. You can chat during a comfortably paced run. Some of the best conversations I've had with my husband over the last few years have been during runs together.
2. Improved relationship quality
When couples complete an "exciting" activity together – including training runs or completing road race events – research has shown it increases perception of relationship quality.
3. Helps you push yourself
It's a pretty common phenomenon that when you work out with another person, you tend to push yourself a bit more compared to a solo workout. When you need that extra umph, a partner workout is a great choice.
4. Safety in numbers
If you're going for a long run, it can be a little intimidating to be out by yourself in an unfamiliar environment, especially if you live in an area with higher crime rates. Exercising with a partner provides safety in numbers.
5. Helps you achieve goals
If your partner supports your workout goals – which can include exercising with you during some of your training sessions – it can be easier to meet your goals. You and your partner have a mutual understanding of what you're trying to achieve and the time it takes to do so.
6. Mutual shared excitement
And of course, if you both have that passion for running, you can share in the excitement about all amazing running stories out there, new race event announcements, and of course – new gear.
The most recent example from my own life? My hubby and I have been pumped about these new Reebok Fast Flexweave shoes. We've been testing them out the last few weeks for track work (#twinning!).
Both of us have been excited about how lightweight they are for speedwork. They've also got a great middle ground between structure and flexibility, which I really appreciate.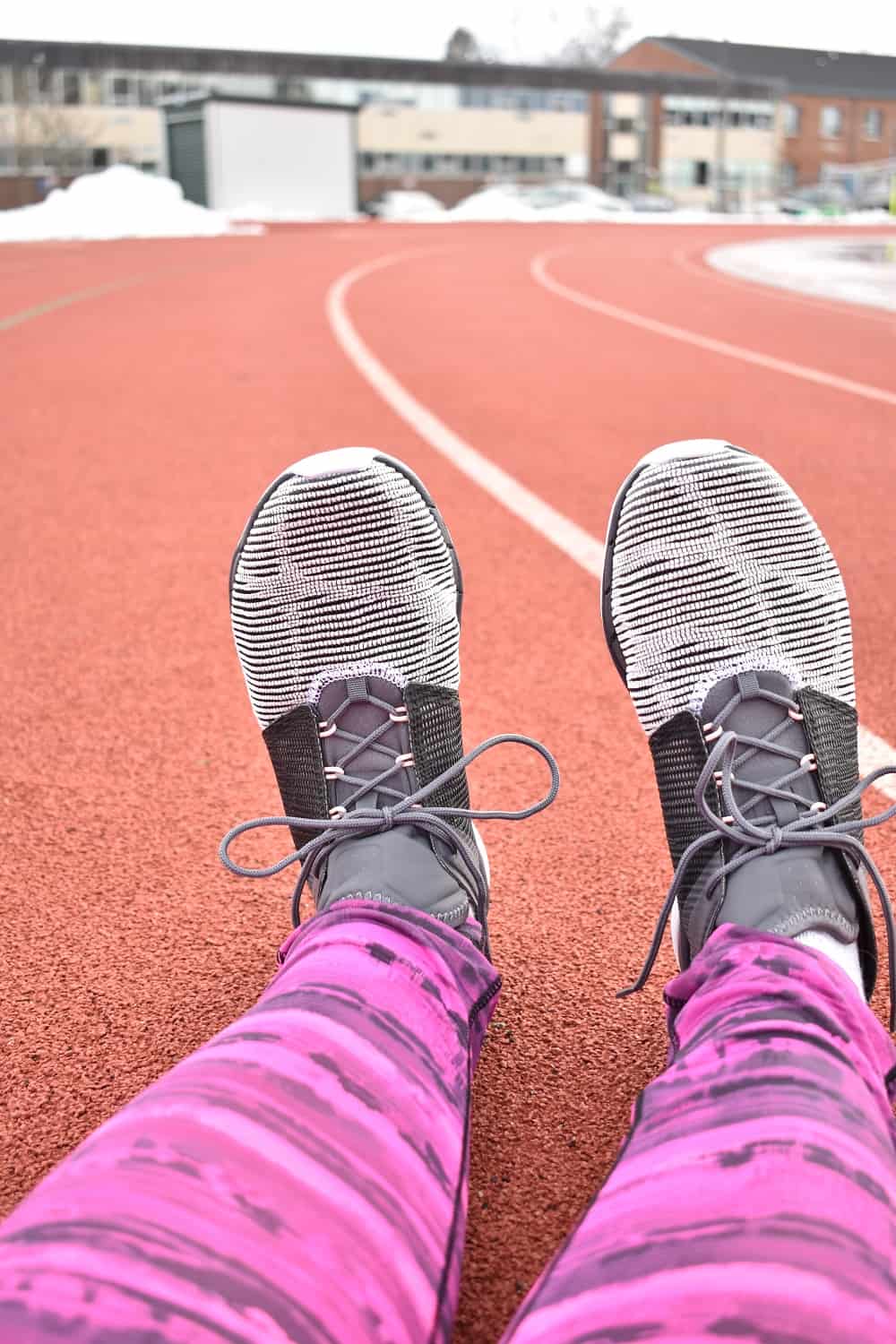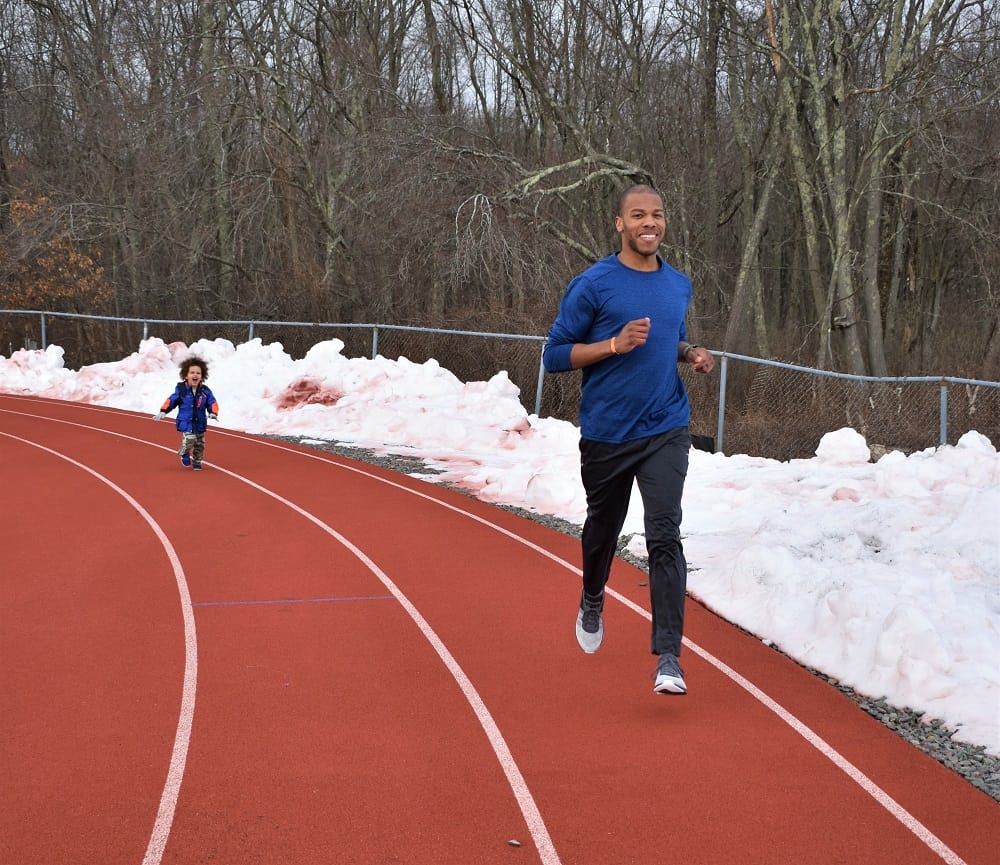 Plus, they're super stylish. I'm actually the non-fashionable one in this relationship, so Terry does a better job exemplifying this, haha. Seriously, though, they look great whether you're running or are simply rockin' them while running errands or strolling through town.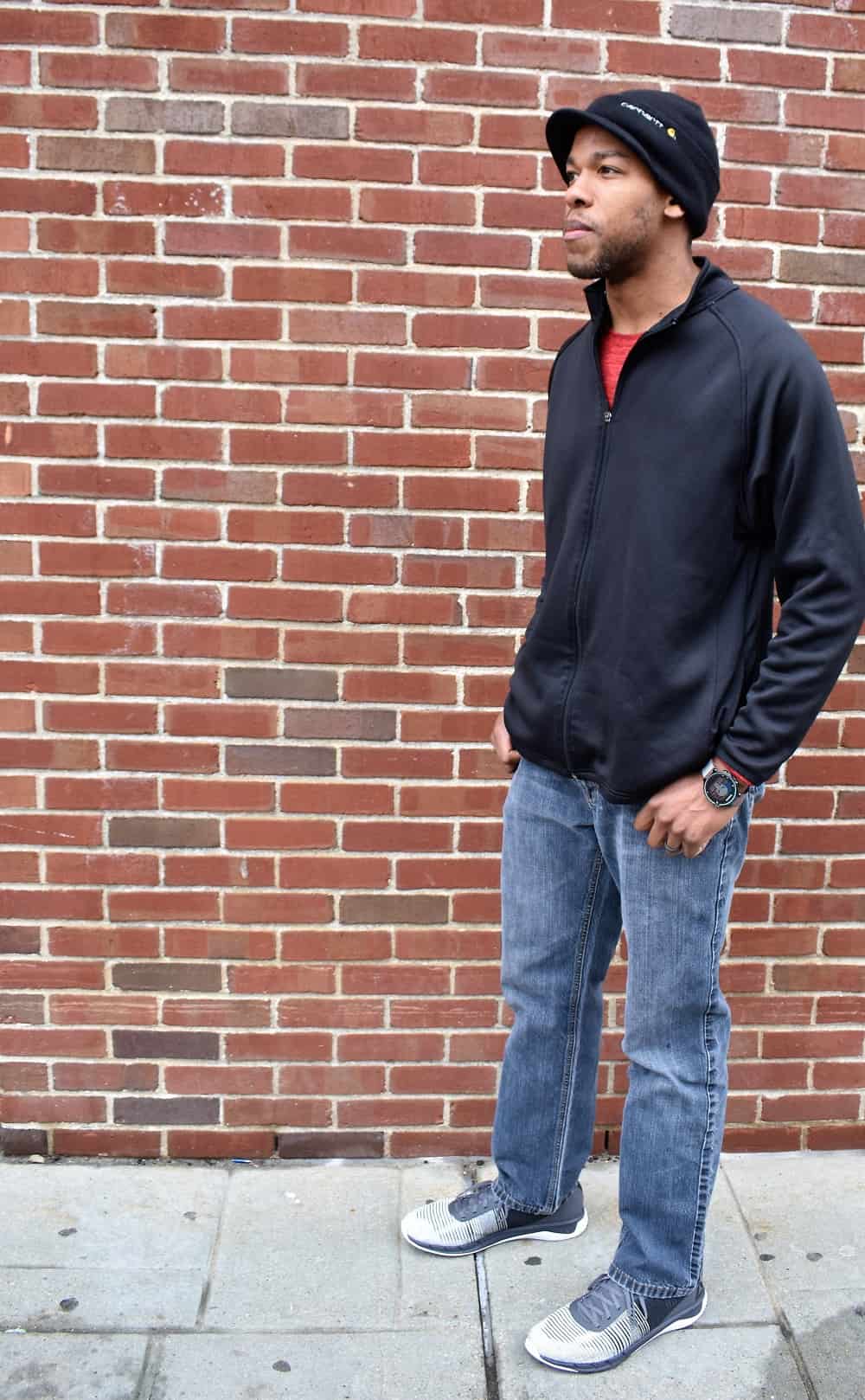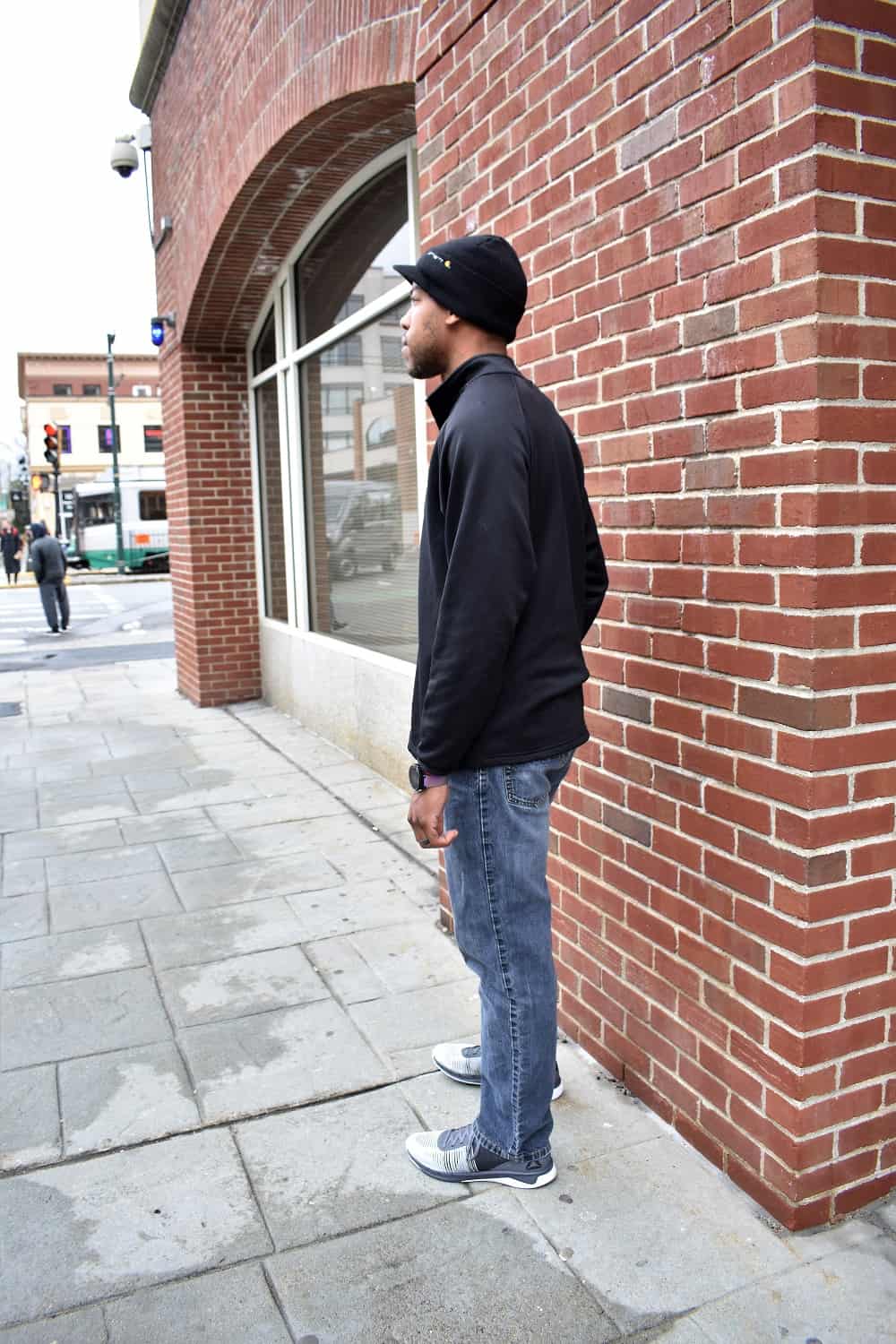 And they're available at DSW which makes them super easy to find! It drives me crazy when you can only find shoes online or at a specialty store that's a trek to get to. I like to try on shoes and make sure they fit well before purchasing.
6 Couples Running Workouts
So you know the benefits of couples running and you've got some fun gear – now what?! Obviously, the simplest option is just to get out there and run together! But if you want to mix it up a bit, I've got some fun ideas for partner track workouts and long runs that will add variety to your routine.
1. Partner Fartleks
Choose a path/road/sidewalk to run on that has ample mailboxes or trees. After a comfortable warm up, partner A decides a point (i.e 3rd mailbox or "that tree") that you both will sprint to. When you reach that point, Partner B decides the amount of recovery time, and when they're ready, they'll decide the next point to sprint to. Reverse roles back and forth throughout the workout.
2. Map Our Run
One person plots a running route in a new, unexpected location. It's a great way to explore scenery together and enjoy a comfortable, steady paced run. This is a great option for runners of all abilities, because you can go as long or short as both partners are able.
3. Can't Catch Me
This is a great track speed workout to do if you have one partner that's a bit faster. After a comfortable warm up, choose a distance for intervals – like 200 m or 400m. Let's say Partner A is the slower partner. They'll start the interval alone. Partner B will then start at a time of your choosing after Partner A – for example, maybe 20-30 seconds after Partner A. The goal is that Partner A avoids being "caught" by Partner B. (Side note, those Reebok Fast Flexweave shoes are a perfect option for this fast-paced workout!).
4. Interval Swap
In this case, after a comfortable warm up, you'll choose defined intervals for the speedwork (400, 800, etc – whatever fits your race training). Partner A will start and do the first interval while partner B comfortably jogs. When Partner A finishes their interval, they'll yell out to Partner B. Partner B then starts their interval, while Partner A switches to a recovery jog. You'll alternate back and forth throughout the workout.
5. Pace Me, Push Me
If you're training for an upcoming distance event, this is a good workout that your partner can do to help you get ready. For this one, your partner must be able to comfortably run equally as fast or faster than you. Your partner will simply run with you at your goal race pace to help push & pace you during a training session. For example, if you're training for a half marathon, you might do something like a 1 mile warm up, 5 miles at half marathon pace, then a 1 mile cool down. It sounds simple but having someone there can help prevent you from quitting or slowing down too soon.
6. Track Circuit
Come up with a list of body weight strength exercises that can be done by your track – like push-ups, burpees, mountain climbers, squats, lunges, tricep dips off of bleachers, etc. Partner A will start with running a defined interval (400s work well for this). While Partner A is running, Partner B will do as many reps as they can of the first exercise on your list. When Partner A finishes running, they switch to the strength exercises and Partner B runs the interval. Continue switching back and forth through all the strength exercises on your list. Finish it out with some couples stretching together!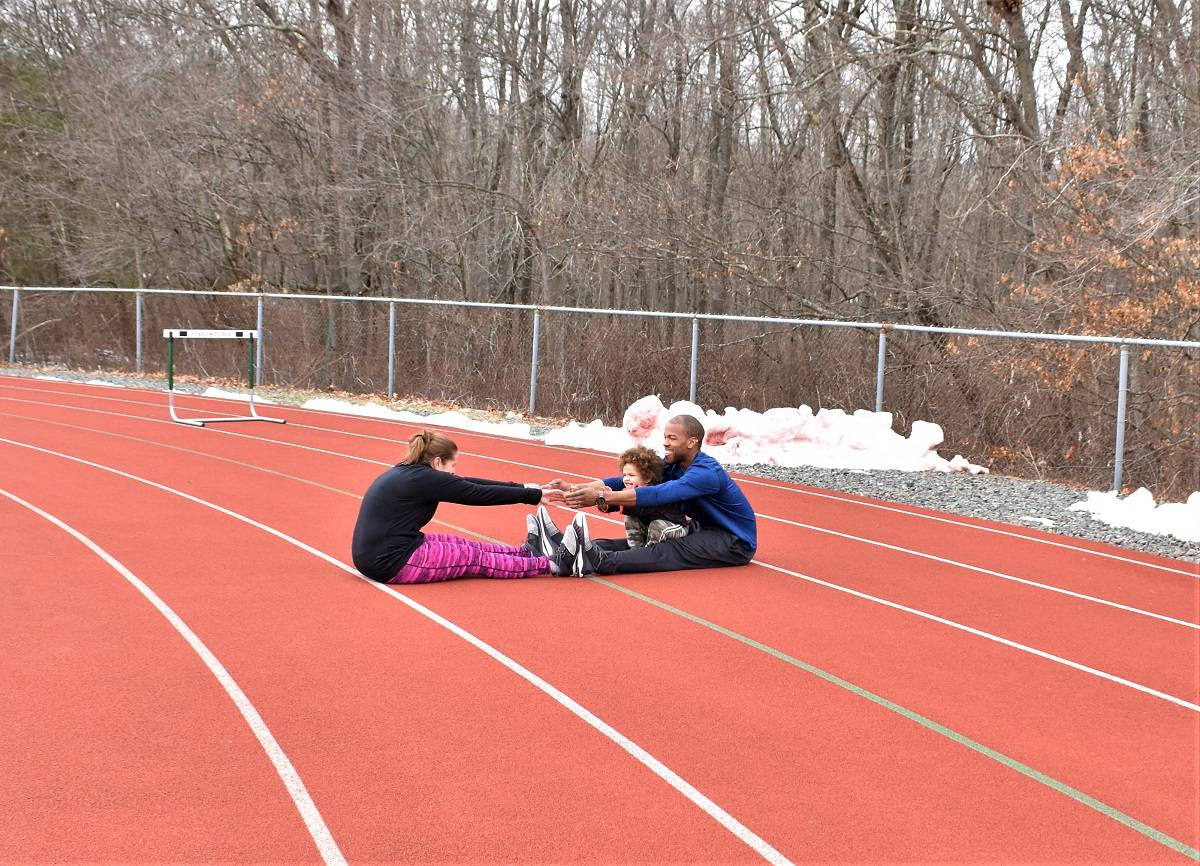 Share with me: Do you workout with a spouse? Do you have any couple workout goals? Do you both share a mutual love for new gear (like the sweet Reebok Fast Flexweave shoes my hubby and I are rocking)? Which of these couples running workouts do you want to try?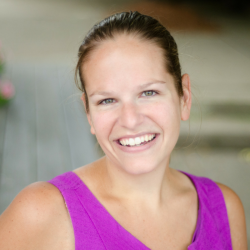 Latest posts by Chrissy Carroll
(see all)