Quite the title, right? 😉 Let me tell ya, the keyword research for this post was hilarious…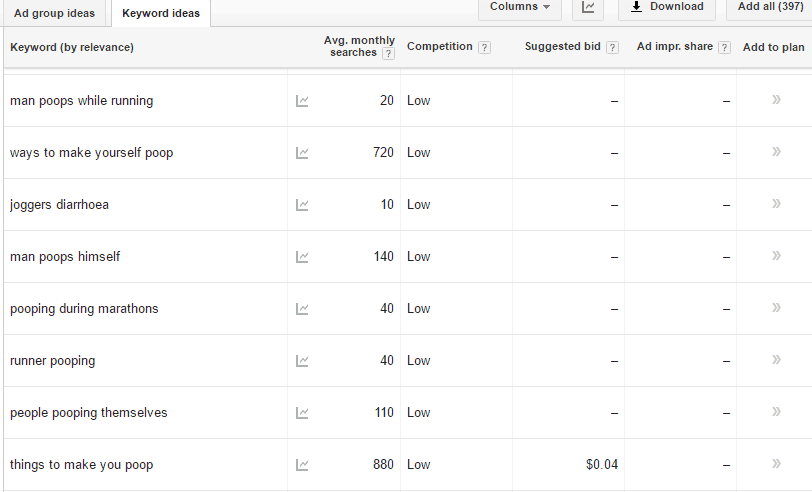 But seriously, I know some of ya'll out there are worried about stomach upset and pooping while running. Experiencing some gastrointestinal upset is relatively common during road races or triathlons. And many people are worried about how their stomach will respond to running. But there are several strategies you can put in place to avoid making a mad dash to the porta potty (or even worse, the woods) during your next race.
1. Make sure your pre-race breakfast is smart.
Here's what you don't want to have before hand – a giant bowl of fiber fortified cereal. High fiber products are great in everyday life for helping us keep our digestive system regular. But when you combine that with the motions of exercise (which also naturally help our digestive system), you might end up with recipe for disaster. This is highly individualized, so just make sure that whatever you decide to eat beforehand is something you have practiced with during training. Depending on the breakfast, sometimes I'll switch to refined grains rather than whole grains before long training sessions and races for this reason.
2. While you're out there, don't combine gels and sports drink at the same time.
This is a common mistake, but an easy one to correct. Gels are very concentrated sources of energy. It's quite a bit for the stomach to handle, but it provides a great amount of energy in a small package. The problem is when you combine the gel with a sports drink (aka a drink that contains carbohydrate as well) – it creates a very concentrated amount of sugar in the stomach. While you're exercising, you have the added issue of blood being diverted away from your stomach in order to supply more blood to your muscles. This, combined with the concentrated solution in your belly, can make it more likely that your tummy will be a'rumbling. Instead, have your gel and drink water or an electrolyte drink with it. If you want to switch off with sports drink as part of your fuel, that's completely fine – just don't have them at the same time.
3. Spit out that gum. And check your products.
Most sugar free gums contain sugar alcohols. These alcohols can pull water into the intestinal tract – not something you want while you're running, since it can cause you to have to rush to the restroom. Even worse, there are a few sports nutrition products that have been in the market the last few years that include sugar alcohols. For the life of me I cannot understand why, but just double check the label of your products to make sure they're not in there. You can spot 'em by their "–ol" ending (think mannitol, xylitol, etc).
4. Practice makes perfect.
Just like you have to train your muscles to be able to run a half marathon or be able to power through that triathlon, you also need to train your stomach. If you avoid practicing with products during training because you're worried about GI upset, it's likely that you will have that stomach upset out on the course since you're not used to using anything. Practice with different types of food/products to see what sits best and help refine the amounts you need to take in. This applies to both your pre-exercise meal and your fuel choice during a workout.
Share with me: Any tips I missed? Do you have an iron stomach or do you struggle with a bit of tummy trouble while running?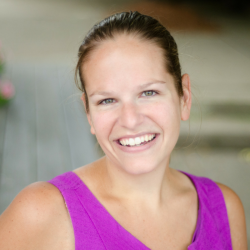 Latest posts by Chrissy Carroll
(see all)