Contemplating running your first marathon?!  Woohoo!  I 100% believe that just about anyone – as long as they put the time into training – can complete the 26.2 mile challenge.
At one point, marathons were considered an event for only a few elite runners.  The first Boston marathon started back in 1897 with just 18 runners – and now attracts over 200,000 runners.  Almost 500 marathons were held in the United States in 2010, with finishing times ranging from 2 hours and 5 minutes (the winner of the Boston Marathon) to over 14 hours at the Honolulu Marathon.  The average marathoner is no longer an elite superhuman, but rather everyday people like you and me who want to challenge themselves.  In 2010, the average finishing time was 4 hours and 38 minutes – just over a 10 ½ minute per mile pace.  Of course, some individuals finish faster and some finish slower.  Either way, you still cross that finish line.
Marathon Training Plan for Beginners
There is no one optimal training strategy for a marathon.  Your training plan will depend on your current fitness level, the amount of time you would like to dedicate to training, your progression throughout training, and any time goals that you may have.  You may choose to aim for a consistent running pace throughout the entire race, or you may choose a run/walk interval method.  You may decide that you want to try walking the entire race.  The choice is yours, and any way you do it, once you cross that finish line – you will be a marathoner!
You may be surprised to learn though that you can successfully train for a marathon in as little as 3 days of running per week.  Of course, your time will likely be slower than if you train more days per week, but it can certainly be done.  In fact, I trained for my first marathon running just 3 days per week.
Here are 3 suggested beginner marathon training plans:
This is a 30 week (around 7 month) training plan geared towards new runners who want to take time to build up to a marathon over a long training period.  It's got 4 days per week of running and 1 day of cross training.  In the first 3 weeks, your longest run maxes out at 3.5 miles, easing you into the later progression of training.
Jeff Galloway is the father of the 'run/walk' plan, and breaks down appropriate run/walk ratios based on pace.  His 30 week plan is one of the least intensives out there, and aims for the goal of just finishing versus a specific time.  You'll run two short time-based runs each week and 1 long mileage based run using the run/walk ratios.
This training plan is shorter – 20 weeks – and is ideal for regular runners who can comfortably run 4-5 miles at a time but have not ramped up into longer distances yet.  Unlike a lot of other training plans, you'll do one long run that is actually at the 26 mile distance.  This is not necessarily essential in a plan (I don't do it) but some people enjoy knowing that they successfully covered the distance in training.
Share with me:  Are you considering running your first marathon?  What training plan will you use?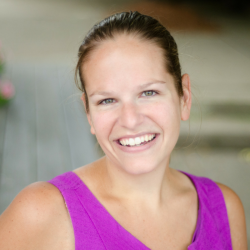 Latest posts by Chrissy Carroll
(see all)