If you're a runner or triathlete searching for a great reference to help narrow down your nutrition and fueling needs, look no further – "Eat to Peak: Sports Nutrition for Runners and Triathletes" is for you!  
Disclosure: This contains Amazon affiliate links and the book is obviously my own. I earn on these purchases.
"Eat to Peak" is a sports nutrition book for runners and triathletes.  It has nutrition information for endurance athletes of all levels, from first-timers training for a half marathon to seasoned pros training for an Ironman.  I spent countless hours putting together what I think is an AMAZING resource for you, and it is now available in both print and e-book options.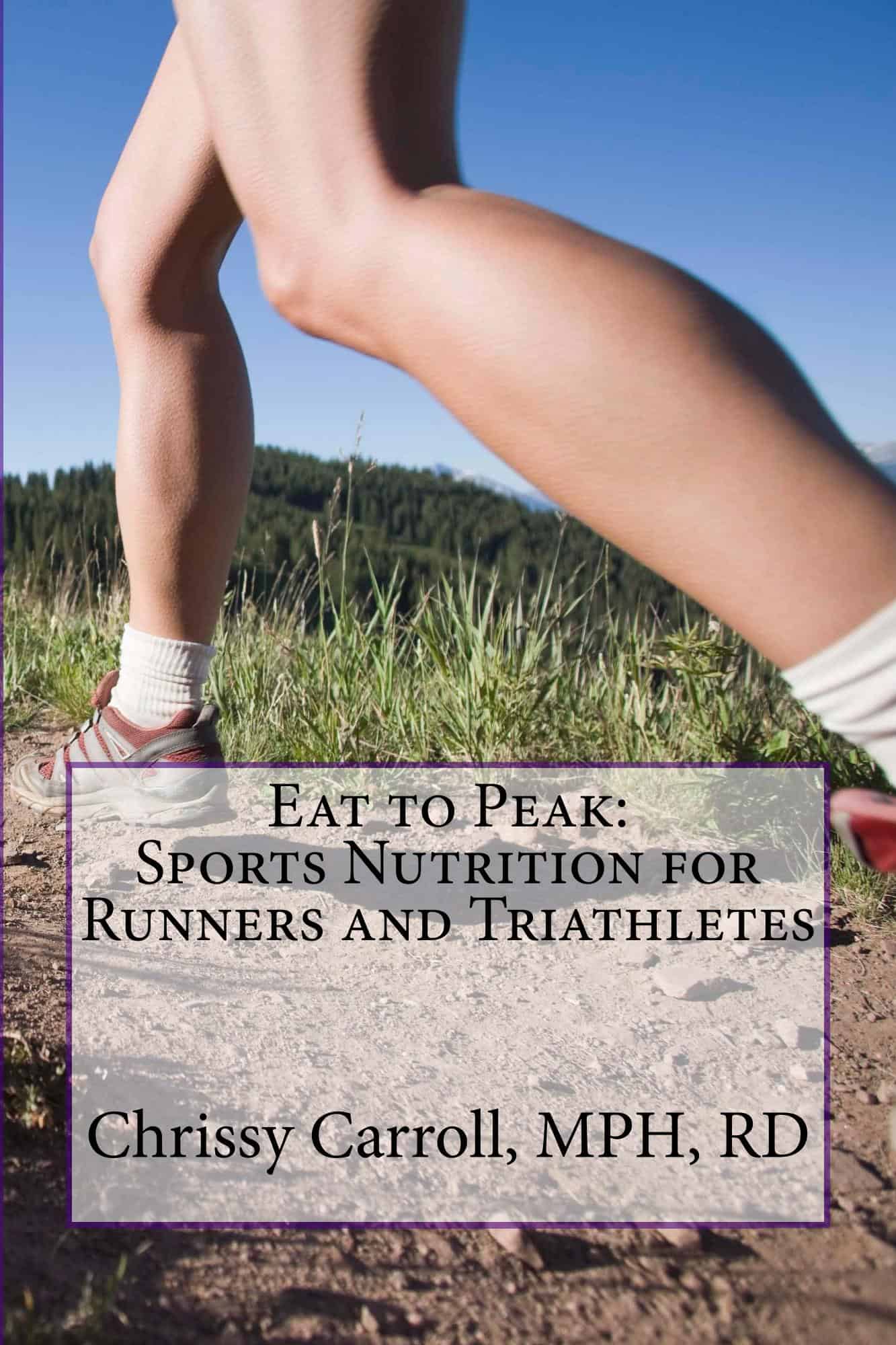 This book is geared towards runners who are racing 10 miles or more, as well as triathletes of any race distance.  It's divided into 4 sections where you'll find information on…
Part 1 – Everyday Eating for Athletes
Nutrition and performance
Energy needs and weight
Carbohydrates, proteins, and fats
Micronutrients for optimal health
Part 2 – Fueling Before, During, and After Exercise
Hydration and electrolytes
Pre-exercise meals
Fueling during exercise
Recovery nutrition
Part 3 – Hot Topics
Fat loading
Train low, compete high
Caffeine
Beetroot juice
And more…
Part 4 – Worksheets and Other Materials
This section contains interactive worksheets for those who really want to spend time figuring out an individualized nutrition plan for triathletes. You'll find worksheets to help you figure out calorie needs, develop a proper macronutrient breakdown, conduct a sweat test, and more. Plus, you'll find references like a race day checklist and a cheat sheet for exercise fueling guidelines.
Wondering what others think?
Check out this review from Jess at A Little More Each Day
Purchase this book today: