If you've been around the running world for a while, you've probably heard a lot of terms thrown around – and no doubt that aerobic running was one of them. But what exactly is aerobic running? How does this form of running different from other workouts?
Discover why aerobic running workouts are the likely most important aspect of training as a distance runner, and how you can incorporate this form of running into your training plan.
Disclaimer: This post was written and reviewed by Chrissy Carroll, MPH, RRCA Running Coach and USAT Level I Triathlon Coach. This is for informational purposes only and should not be construed as training advice. Consult a doctor prior to beginning any new exercise program.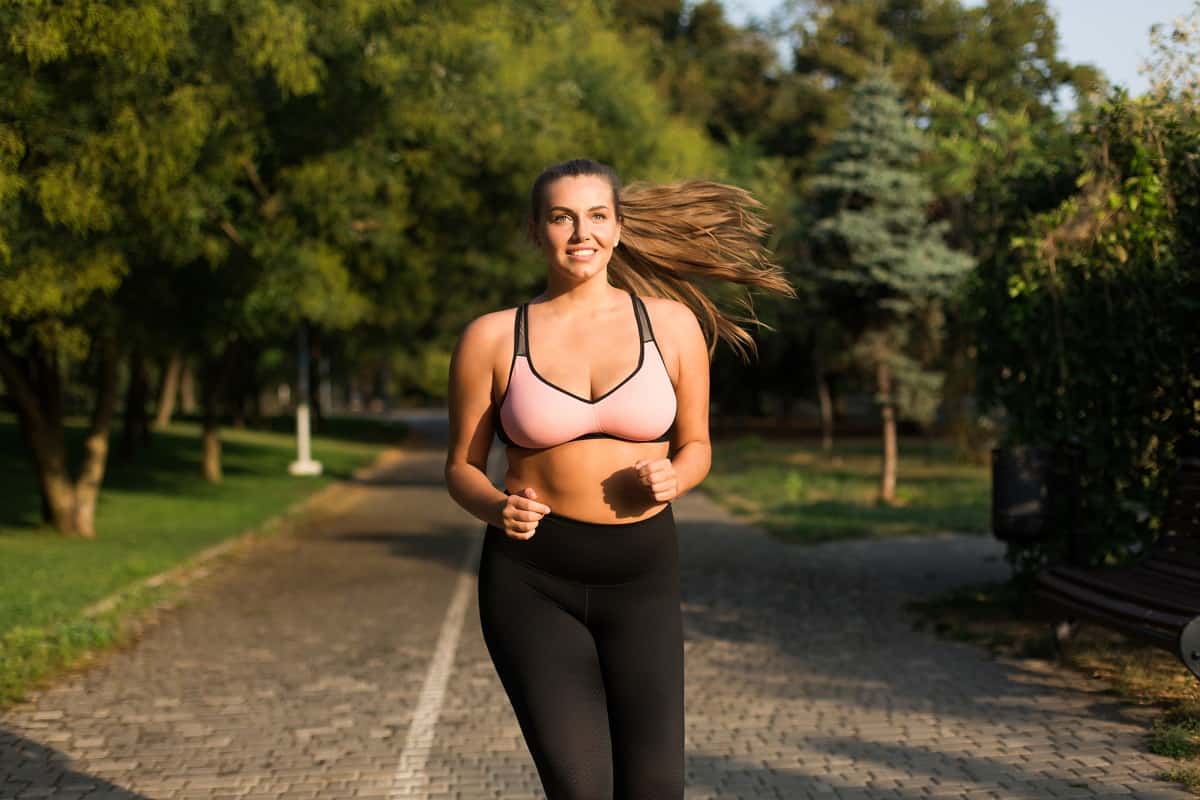 What is aerobic running?
The word aerobic means "with oxygen". During "aerobic runs", your body is able to use oxygen to produce energy via the process known as oxidative phosphorylation.
This energy system has less immediate power but a greater total capacity, meaning it can produce more energy for us over a prolonged period of time as long as the intensity level is moderate enough (i.e. a conversational pace).
That energy is produced from both carbohydrates and fat, with research showing carbohydrates provide more energy at higher intensities and fat playing a bigger role at lower intensities.
It's important to note, though, that even during an "aerobic run", the body is not 100% exclusive to aerobic metabolism. There still may be very small amounts of energy produced via anaerobic metabolism. The way most coaches, myself included, refer to an aerobic run is when aerobic metabolism is the predominant contributor of energy production.
Are races aerobic?
When looking at different running events, even races as short as the 800 meter event are mostly sustained by aerobic metabolism, with events like the half marathon and marathon being almost fully aerobic metabolism.
Here's a helpful breakdown; remember these are approximate numbers:
800 meter – 55-65% aerobic
1 mile – 70 to 85% aerobic
5K – 90-95% aerobic
Half marathon and marathon – 97-99% aerobic
Note – This data comes directly from information synthesized by Gastin, Duffield et al, Duffield and Dawson, and Péronnet and Thibault. There are a lot of charts floating around the internet on this subject and I'm not sure they're all entirely accurate. These are the best ranges I could estimate given the current data.
As you can see, most events that recreational runners partake in are largely aerobic, which means training the body to have strong aerobic efficiency is essential.
Benefits of aerobic running
There are many benefits to aerobic running, both in terms of general health and run training:
1. Improves cardiovascular health: From the general health perspective, aerobic running helps improve the function of our heart and lungs, and reduces the risk of chronic disease. (Actually, both aerobic and anaerobic exercise can help with this according to research).
2. Increases the muscles ability to produce aerobic energy: When you do a lot of aerobic running, you increase the mitochondrial density of your muscles. This is where oxidative energy production takes place. You are able to make your body more equipped to produce energy to handle the demands of your runs.
3. Increases capillary density: When you do aerobic runs, you increase the number of tiny blood vessels throughout the muscle. These blood vessels help transport oxygen to the muscles to produce energy, and also help clear waste products.
4. Increases fat burning capacity: When you train aerobically, you can increase your body's ability to use fat for energy at a given intensity. This is essential for long distance races like the half marathon and marathon, and why lots of aerobic running is important to training for these. Proper aerobic training (and good fueling strategies) can reduce the risk of hitting the proverbial wall.
5. Improves efficiency and endurance: Finally, regular aerobic training allows you to increase your endurance and efficiency, which is why building a solid aerobic base is so important. Many people might start to train for their first half marathon and only be able to run 3 miles straight, but with progressive aerobic training, they are able to increase that to 13.1 miles straight. As you continue to train, you may be also able to increase your efficiency at that level; in other words you may be able to use less energy to run the same few miles compared to when you started.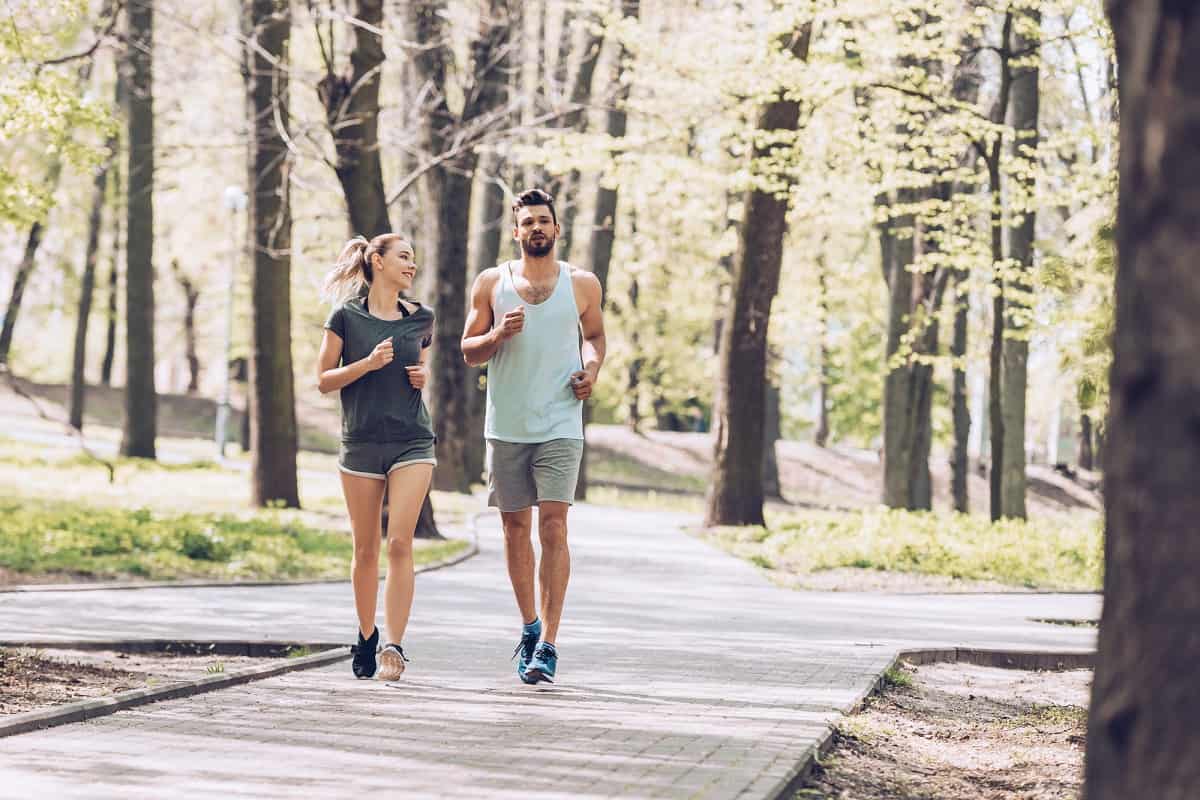 Examples of aerobic running workouts
While anaerobic workouts may still be part of many runners' overall training plans (particularly for runners doing short races), the bread and butter of any good distance plan is going to be aerobic running.
Here are some examples of aerobic running workouts:
Easy runs
These runs are likely built into your plan, typically ranging from 2 to 6 miles depending on what you're training for, and are meant to be at a conversational pace.
Example: 3 mile easy run
Example: 2 mile recovery run
Long runs
This classic workout involves running at a conversational pace, but for an extended period of time. Long runs may be around 4 to 8 miles for 5K athletes, while marathoners may peak around 18 to 23 miles for their longest run in a training plan.
Long runs are typically done once every 7-10 days, and usually progress in distance for 2-3 weeks before dropping down for a recovery week.
Example: 10 mile long run
Example: 18 mile long run
Tempo/Threshold Runs
These terms are thrown around a lot but there really isn't great standardized nomenclature, so let's try to break it down in a way that makes sense.
Tempo runs involve running faster than your easy pace but not all out. It's often described as "comfortably hard".
Threshold runs typically refer to a pace that is what you could sustain for an hour; a comfortably hard pace that ranges from 10K pace (for many recreational runners) to half marathon pace (for many elite runners). This "anaerobic threshold pace" or "lactate threshold pace" is the fastest pace you can run without branching over too much into anaerobic metabolism.
Remember, we are not 100% exclusive to either aerobic or anaerobic metabolism, but at high intensity, the contribution of anaerobic metabolism picks up. At this point, the amount of lactate produced during anaerobic metabolism starts to increase. It's not necessarily the lactate itself that's problematic, but the timing corresponds to other things happening in the muscle which can make it hard for the muscles to continue to contract at that intensity for a prolonged period of time.
Threshold pace runs are done just on the brink of that crossover point. They are predominately aerobic, but teach your body how to run at a pace where there is still some clearance of metabolic waste products.
The terms tempo and threshold are often used interchangeably. When I personally think of a tempo, I think of running a certain amount of time (i.e. 20 minutes) or distance (i.e. 2 miles) at threshold pace.
However, the term "tempo" is often used in many additional ways, and you may see something like an 8 mile "tempo" in a marathon training plan. This is not done at threshold pace but at a somewhat slower pace that allows for that same comfortably hard effort over the full distance. For example, these may be done at current or goal race pace.
Don't worry as much about the specific definitions as much as the feel, and the fact that all of these use predominately aerobic metabolism.
Tempo/threshold runs may be done as a sustained pace over a certain time or distance, or may be done as tempo intervals. (In the later, those intervals are still predominately aerobic; they're not anaerobic intervals).
Example: 10 minute warm up, 20 minutes at threshold pace, 10 minute cool down
Example: 6 mile tempo run at goal marathon race pace
Example: 10 minute warm up, 3×10 minutes at threshold pace, 10 minute cool down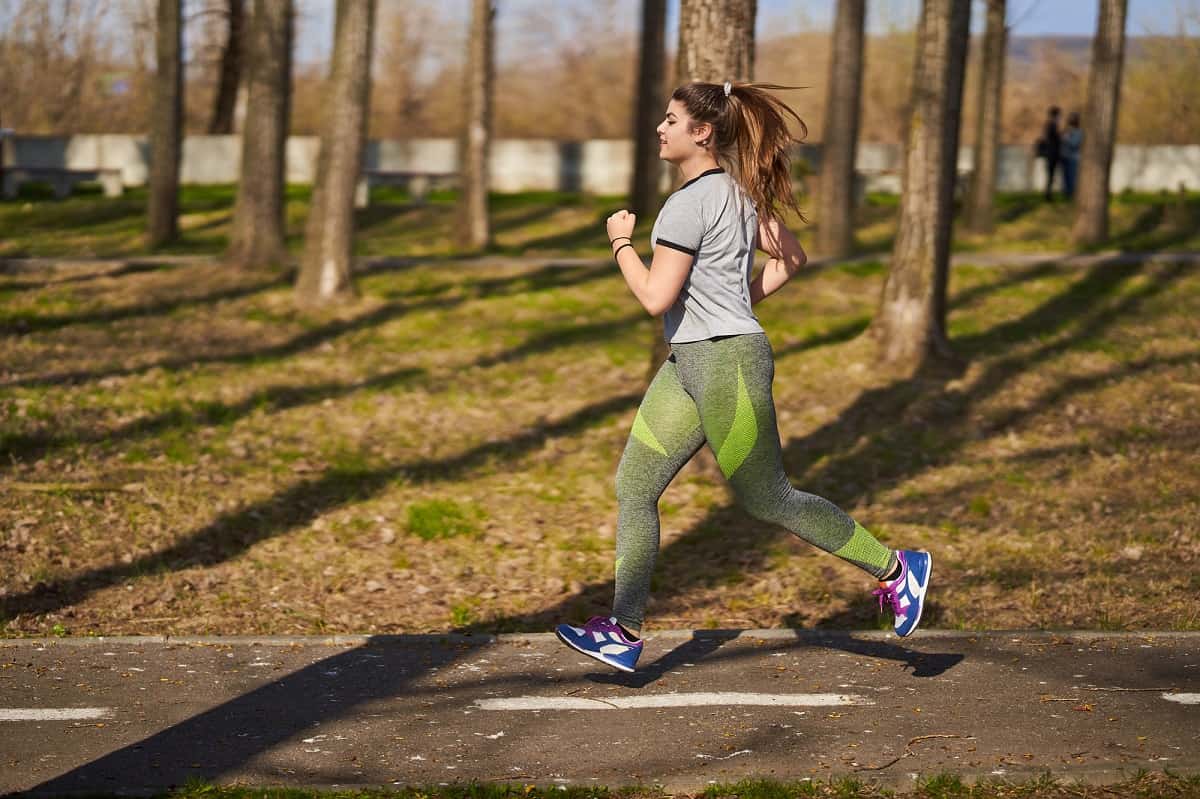 What about anaerobic training?
Aerobic running is important, but it may not be the only training you do. Training should always be customized to the athlete and the race. Those training for an 800 meter or 1 mile race definitely need to include ample anaerobic running to improve speed and turnover.
Anaerobic exercise is done at an intensity that doesn't allow the body to get sufficient oxygen for energy production, so it must rely on a different method of energy production. This results in metabolic waste products that can lead to an acidic environment in the muscles which can eventually affect the ability to continue contracting. (It's why you can't sprint forever).
For races like the marathon, most runners would find their time better spent on the volume and variety of aerobic runs (which can still include pace work!), rather than doing tons of short anaerobic track intervals.
However, there can be some value in short track intervals even for marathoners, though – namely for turnover ("fast feet") and improving stride, as well as adding some occasional variety and fun. These wouldn't comprise a large portion of a training plan, though.
Additional Aerobic Running FAQs
Here are some additional questions that often come up about aerobic running:
How long should an aerobic run be?
Any amount of running past 1-2 minutes starts using predominately aerobic metabolism to supply energy. The specific distance you should do depends on training goals and fitness level. A new runner might start with aerobic runs of 1 mile, while an experienced runner might feel comfortable doing aerobic runs of 5 miles.
What is aerobic run pace?
This completely depends on your fitness level. A previously sedentary person may need to stay around 12 minutes per mile to maintain a pace that's predominately fueled by aerobic metabolism, while a competitive athlete may be able to run a pace of 6 minutes per mile aerobically.
What heart rate is good for aerobic exercise?
Comfortable aerobic runs are usually done around 60-75% of max heart rate, while threshold runs may be up to 80-90% of max heart rate. However, heart rate training does have some limitations and these ranges may not always be accurate. Many athletes may prefer running by feel, rather than heart rate.
The Bottom Line
Aerobic running should form a major part of any runner's training plan, especially for longer events such as the half marathon and marathon. Regular aerobic runs help improve the function of our heart and lungs, increase fat burning capacity, increase capillary density and give us greater efficiency on race day. Remember to keep the majority of miles in your plan in the aerobic zone to help build your endurance and efficiency.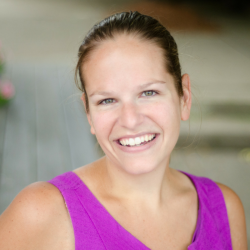 Latest posts by Chrissy Carroll
(see all)