If you're looking to improve your overall fitness or race performance, one of the most important things you can do is build a running base. Base building is the foundation of aerobic fitness, and it's a key part of any race training program.
Discover how many miles you should run, the right pace for base (spoiler – it's different for everyone!), and additional tips.
Disclaimer: This post was written and reviewed by Chrissy Carroll, RRCA Running Coach and USAT Level I Triathlon Coach. It is for informational purposes only and should not be construed as individual training advice. Consult a doctor prior to starting any new exercise program.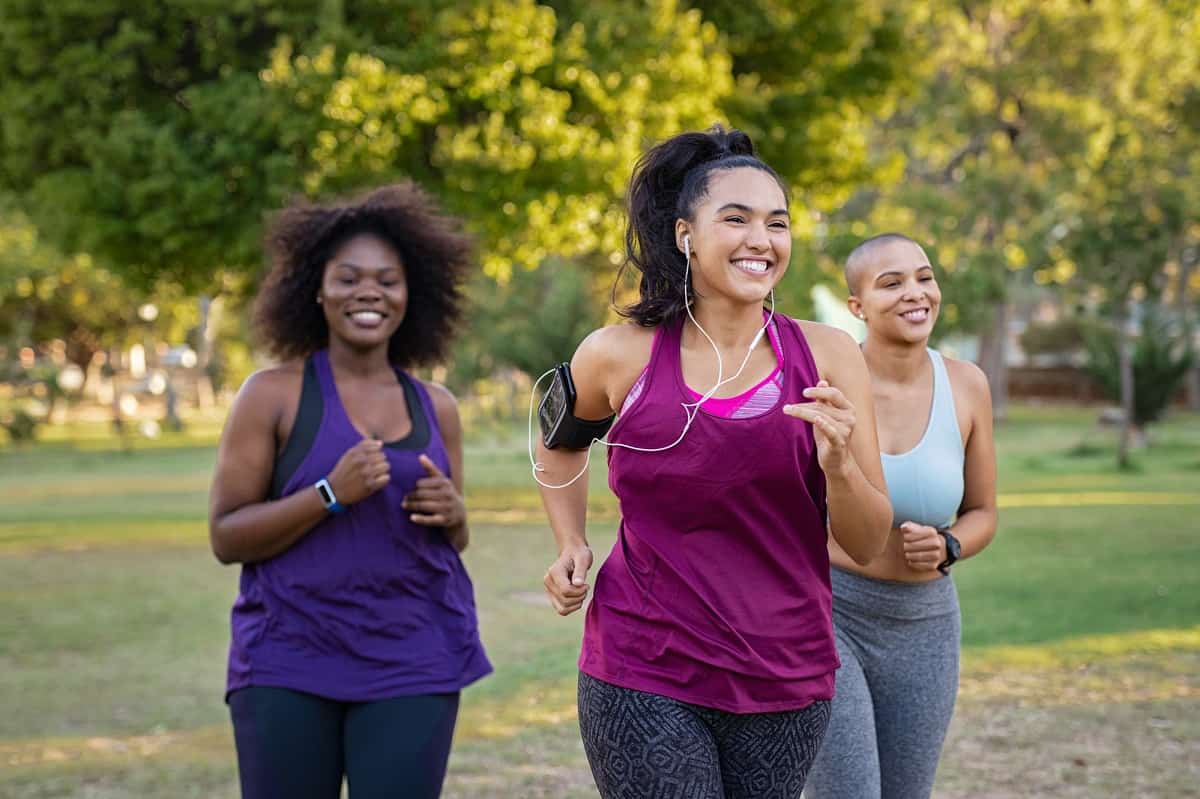 What is a running base?
Pretend you're going to build a giant Lego skyscraper. Would you prefer that your base for the skyscraper is one skinny row of blocks? Or would you prefer that the base is a sold mass of several rows of blocks, giving you the stability to build upward and onward?
Obviously, the latter gives your skyscraper the best chance at being built well and not toppling over.
The same comparison can be made for running. A running base is that solid foundation of aerobic fitness.
When you build your base first, it allows you to later enter race-specific training plans with a body that's ready to handle it. You've built up your aerobic fitness and endurance, as well as neuromuscular adaptations. Your body has less chance of injury or burnout, because you've prepared it the right way.
How to build your base plan
With any base phase plan, there is one essential theme: mostly easy, consistent running.
You should be running the vast majority of your weekly mileage in a comfortable aerobic zone (that said, see details below about speedwork that may be appropriate during an experienced runner's base).
Most base running is done at an "easy" or conversational pace, where you can breathe comfortably and not get winded when talking with someone else on the road or on the treadmill.
How many miles should I run during base?
There's no one-size-fits-all answer to this question. The number of weekly miles you need to build a base will vary depending on your running history and current fitness level.
A new runner may be focused on running 20 miles per week during base. An experienced runner may aim for 50+ miles.
Typically, a base phase will consist of a several shorter runs, one or two mid-length runs, and a long run. Over the base phase, runners may gradually increase overall mileage.
Here are some tips depending on where you are in your journey:
Base mileage for experienced runners
Think about the past training cycle that you went through, and where your average was as far as miles per week. Note that says average – not peak week of your training cycle. You can take that average and use it as a good starting place for your base phase.
For example, if you averaged around 40 miles per week in your last marathon training cycle, and you've finished recovering from that race – then a beginning base week might look like this for you:
Mon – 6 miles
Tues – 8 miles
Weds – Rest
Thurs – 6 miles
Fri – 5 miles
Sat – 12 miles
Sun – 2 miles
Some coaches may prescribe base phases with time goals rather than mileage goals. This can help get runners focused more on the experience of easy runs, rather than pushing to finish a certain distance.
Base mileage for beginner runners
If you haven't previously completed a training cycle, that's OK! You don't need that data to develop an effective base.
You can start by running 20-30 minutes (or 2-3 miles if you prefer distance-based training), 3-4 times per week. If you can't do that yet, start by run-walking until you can build up to it consistently.
[You can find a great run/walk plan in our post about
how to start jogging
.]
Once you've got those runs on lock, go ahead and add in a longer run each week – maybe 40 minutes to start – and build up gradually from there.
Don't worry about how much ground you're covering yet, so much as being consistent and keeping it at an easy pace.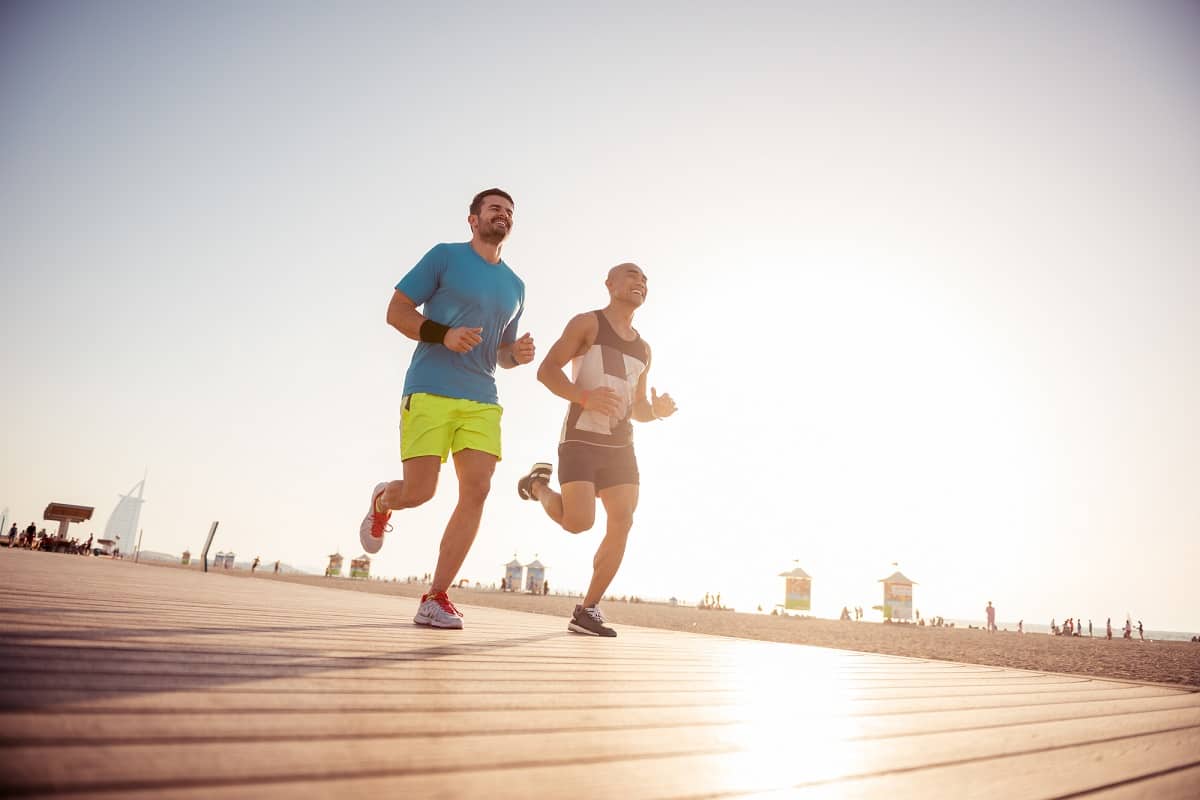 What should my heart rate be during base?
When it comes to base phase, paying attention to heart rate training can be valuable to ensure most of your runs are truly "easy".
For most runners, you'll be aiming for less than 75% of your maximum heart rate for an easy-paced run. (This limit doesn't apply to the limited speed work examples mentioned further down in the post; it's focused just on those easy-paced runs).
You can get a rough estimate of this by using the calculation of 210 minus age to get your max heart rate. Then multiply that by 0.75 to get 75% of your max.
For example, a 35-year old adult would have an age-predicted max heart rate of 185 bpm, and 75% of that would be around 139 bpm.
As an important note, though, remember that age-related calculations of maximum heart rate can be inaccurate. There's genetic variation, and beats per minute can vary by about 10-15 beats in either direction for an athlete's true maximum heart rate.
In the example above, if the athlete's true maximum was 198 bpm, then 75% of max would bring them up to 149 bpm.
Because of this, don't get too tied down in over-analyzing if your heart rate is a few beats above or below what you calculated. As long as:
It's close to the range,
You can hold a conversation on the run, and
You feel like it's easy…
You're doing it right.
What should my pace be during base?
There is no specific calculation to achieve an estimate of base pace for your easy runs. Instead, your pace should be whatever feels easy to you that day and keeps your heart rate in that aerobic zone.
For many runners, that can vary by as much as 90 to 120 seconds based on the day. Your pace may be impacted by fatigue, sleep, cumulative training load, stress, nutrition, and other factors.
Do not push yourself to run faster than you need to. If yesterday you ran a 10 minute mile with a heart rate at 70% of max, but today you need to slow down to an 11 minute mile for that same easy effort – that's okay!
This is one of the hardest concepts for runners to grasp on to, because many of us tend to be Type A numbers people (hand raised). 😉 Try not to worry about pace during base.
Can you incorporate speed work into a base phase?
Yes – but it should be a minor part of the plan and less structured/intense than race-specific training.
If you're a beginner, don't worry about speedwork during your base. Focus first on building up to consistent easy-paced runs several days per week for several months.
It may take you several months just to build from run/walking up to consistent running, and that's completely fine. Don't rush it.
If you're an experienced runner, you can choose to add some mild speed work to your base plan.
Here are the three types of speed workouts that I might include for the runners I coach. A few important notes:
For these three types of workouts, we wouldn't be paying attention to the heart rate limits discussed above; this work can exceed that.
Don't load up on these sessions. At least 80-90% of your miles should be easy miles during base. That might mean you have one fartlek run this week and one progression run next week – not multiples of all of these every week.
1. Strides
Strides are very short bursts of controlled, fast running. You'll start at jogging pace and accelerate to a fast run over about 20-40 seconds, then recover for a few minutes.
You can do around 3-6 strides towards the end of an easy base run. They reinforce proper running form and help prepare you for other speedwork later in the season.
2. Fartleks
Experienced runners may choose to add fartlek training in their base plan. Fartlek workouts – otherwise known as speed play – are a way to add variety and fun by playing with pace.
For example, you might go out for an easy jog and then run fast for three telephone poles, then run slow for another three. You might vary your pace based on the song you're listening to.
The beauty of fartlek workouts is that they're unstructured, so a runner is forced to let go of the focus on specific metrics, and just run by feel and fun.
The goal of these workouts should be fast leg turnover and intermittently changing paces – not running so hard that you're exhausted at the end of the session.
3. Progression runs
In these runs, you start at a slow, easy pace, and then gradually progress to a faster pace by the end of the time/distance. This helps you better manage pace, and learn controlled speed on legs that have already been running for a while.
For example, you might go out for a 6 mile run, in which the first 4 miles are easy, the 5th mile is moderate, and the 6th mile is comfortably hard.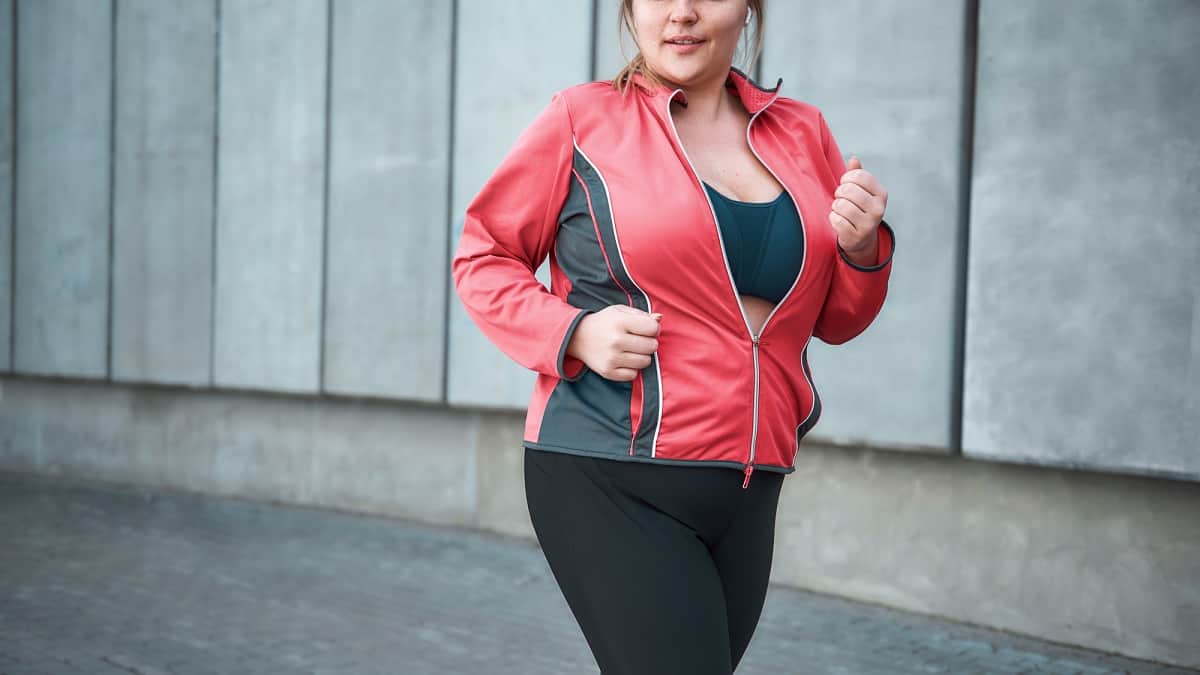 Additional base phase tips
Some coaches may also prescribe hill workouts during the base phase, either in place of or in addition to the limited speedwork sessions. Remember the goal though of keeping the large majority of your miles as easy.
For many runners, the base phase (and off-season) is also a good time to focus on strategic strength training. Just one to two sessions of strength work each week during base can help prepare your body for the stresses of running and potentially reduce injury risk over the rest of your training cycle.
Don't start your base at the very peak mileage of your last training cycle. Be more conservative and slowly work your mileage up.
Base is a perfect time to also dial into proper nutrition. Many athletes jump to wanting to know the best supplements and the ideal race-day fuel, but in reality, good everyday nutrition is what often better enhances a training cycle.
Have patience! It's tempting to want to go out and run hard to accelerate progress, but too much hard running increases the risk of injury and burnout. Even elite runners do a lot of slow running!
The Bottom Line
Building a running base is important because it prepares your body for more strenuous work later on. Having this solid foundation helps reduce injury risk while also making sure you have enough aerobic fitness to handle harder track workouts and tempo runs when they come around later in the training cycle. So if you're looking to improve your running performance or just stay healthy and injury-free, make sure to include a solid running base as part of your training plan!
Share: How have you approached base building? Do you have any tips?
Feel free to pin this post to share with others!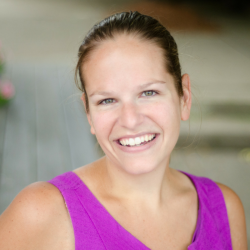 Latest posts by Chrissy Carroll
(see all)