Want to run your first half marathon but not sure how to prepare for it? This free half marathon training plan for beginners is perfect for you! It's a 20 week plan that progresses gradually and will have you crossing that finish line successfully.
*Disclaimer:  This post was written and reviewed by Chrissy Carroll, RRCA Running Coach and USAT Level I Triathlon Coach.  It is for informational purposes only and does not constitute individual training advice.  Consult a doctor prior to beginning any new exercise program.
Note: This post was first published in 2015 and has been updated in 2023.
You can jump right to the beginner plan, but I recommend reading the entire post as it contains key info about baseline fitness recommendations, pacing, etc.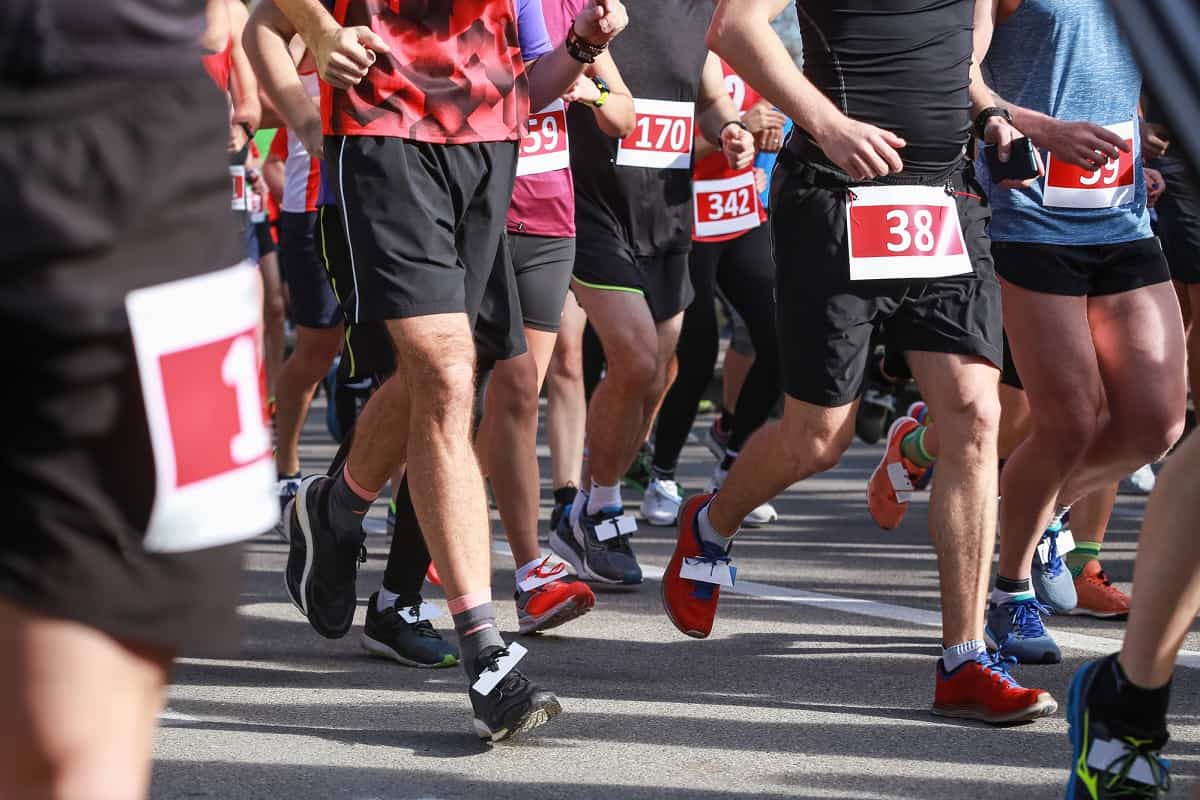 As a coach, one thing I've heard from many new runners is that they really want to train for their first half marathon, but then they say something along the lines of…
"I'm not sure if I can do it."
"I don't know how to train for it."
"I don't know if I have the time for it."
Here's the thing: You CAN do it and you CAN make the time to train for it, and I'm going to give you the tools right here today with this free training schedule.
Who is this training plan for?
This plan is designed for beginner runners that would like to simply finish a half marathon.
It's designed to get you to the finish line – not necessarily to get you to any fancy time goal. 
It's kind of like the "couch to half marathon" version of training plans, meaning that even those very new to their running journey can successfully complete their race as long as they stick with the training schedule. 
(This is actually very similar to what I wrote out for myself when I trained for my very first half marathon. I went from not running at all to completing my first half in about 5 months.)
Remember, this is not designed for advanced runners looking to achieve a time goal. You can find other half marathon training plans on the site which may be more suitable for a time goal.
What level of fitness do I need to start?
To start this plan, you should be able to run or walk/run at least 1.5 to 2 miles comfortably.
If you cannot currently do that, I recommend starting with our 12 week run/walk plan in our beginner jogging guide, which will help get you up to doing 25 minutes of running straight. After that, you could jump into this plan.
Note: If you already run consistently and can do more than the baseline, you may not need to start at week 1. Depending on your current training, you could jump in at the week where the easy runs are consistent with what you're currently doing and/or the long run is slightly longer than you are currently running comfortably. This might make it more of a 12-15 week training plan. 
Schedule
This plan is designed with three days per week of running. Spread out the running days so they are not back to back.  In other words, a good schedule might be something like Tues/Thurs/Sat or Mon/Weds/Sat.
While you can simply follow those three days alone, it's a good idea for injury prevention to include at least 1 day of cross training (like swimming, biking, yoga, etc.) and at least 1-2 days of strength training per week in your schedule.
Strength training will help with injury prevention. This can include simple bodyweight exercises (like squats, lunges, calf raises, bird dogs, etc.), resistance band exercises for runners, or a gym session.
Be sure to leave at least one complete rest day in your schedule.
Workout Descriptions
There are only two types of running workouts in this plan:
Easy short runs: These are comfortable and should be done at a conversational pace, meaning you could speak in sentences to someone running next to you. They range from 1.5 miles at the start to 5 miles towards the end of the plan.
Long runs: These are the longest run of your week, which start at 2 miles in this plan and max out at 12 miles (and then of course you'll have your actual race which clocks in at 13.1 miles). Complete the training long runs at a comfortable, conversational pace. Some runners may need to slow their pace slightly or add in walking breaks to be able to complete the entire distance; this is completely fine!
Why this plan is great for beginners
You only run three days a week, which means this plan is feasible time-wise for almost anyone.  At the peak of training (the last several weeks), you're looking at around 40-90 minutes for your two short runs (depending on your speed) and around weekly 1.5-3 hours for your long run.  That means at max it's around 6 hours a week.  Anyone can carve out 6 hours!
20 weeks = a 5 month half marathon training plan, which gives beginners more time to build their endurance base.  This means you gradually work your way up little by little, and leads to less chance of quitting out of frustration that you "can't do it."
Weekly mileage increases relatively slowly (10-20%) and tapers back every few weeks in order to reduce the risk of injury.
It's a mileage based plan.  There's often an argument in the running world of whether to run by time vs. distance, but for beginner half marathoners, I do typically prefer mileage based plans. Some of the time based half plans I've seen have maxed out around 90 minutes for a long run – but that may only get a slower runner through 6 or 7 miles, which isn't enough in my opinion.  I prefer mileage-based plans at this distance for beginners that ensure you'll build the aerobic capacity to finish the race.
Additional Half Marathon Training Tips
Here are some additional half marathon training tips you may find helpful:
Use good pacing. Remember, pacing should feel comfortable and conversational. This is not a speed work plan. (Note though, if you've been running consistently for several months before starting this plan, you can try picking up the speed a little on one of your short runs of the week for 1-2 miles mid-run, but this should only feel slightly faster; it should not feel like sprinting.)
Use walking breaks as desired. It is completely acceptable to run/walk or add in walking breaks as needed.  Many runners build in purposeful walking breaks (for example run 5 minutes / walk 1 minute) throughout their run. This can help keep you from getting too winded and can keep your legs "fresh" as you run.  This is not just a beginner half marathon strategy, but is a strategy many seasoned runners use.
Do not skip out on long run mileage.  These are very important to developing endurance, so try not to skip any during your training routine. Also, don't quit halfway through a long run just because you can't run the entire distance – it's fine to complete it by walking!  (The exception to this is if you feel pain during a run – in that case, it's prudent to stop and avoid injury, then get checked out by a doctor.)
Warm up and cool down. You can start each run with a few minutes of brisk walking or a slower paced jog to warm up, along with some dynamic movements if desired (walking lunges, high knees, frankenstein kicks, etc).  After each run, give yourself a few minutes of brisk walking to cool down.
Save stretching for after your runs. Did you know static stretching before a workout could actually decrease performance? It's fine to do dynamic movements beforehand, but save static stretches (i.e. stretch and hold for 30 seconds) for afterwards.
Sign up for a race! One of the best tips I can give you is to go look (like, right now) for a race that you want to do and SIGN UP.  Search Active or Racewire to find races in your area.  You will feel much more committed and motivated when you've paid for a race and it's on the calendar. A few of my personal favorites for half marathons in New England include the Newport Half (great scenery) and the New Bedford Half (great field & company – and an early season race).  
Get good sneakers. There's not much gear you need for running, but a good pair of sneakers is a must-have. Shoes that support the anatomy of your feet will be helpful for keeping you comfortable during training. Visit a running shoe store that analyzes your foot strike and recommends the right sneakers for your body.
Ready to train?  YES!!  Here's your plan….
20 Week Half Marathon Training Plan for Beginners
You'll find the plan image below – feel free to pin it or save it. You can also download a PDF of this plan here. For accessibility purposes, the full plan is also written out in plain text below the image.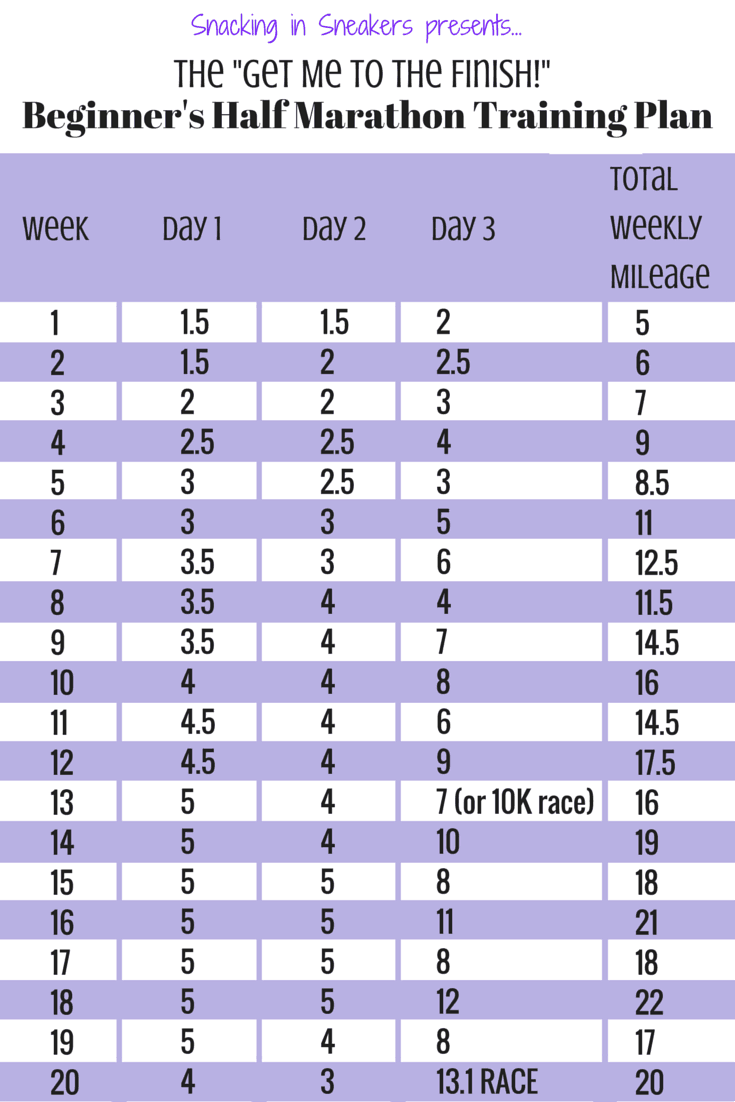 Week 1:
Day 1 – 1.5 mile run
Day 2 – 1.5 mile run
Day 3 – 2 mile run
Week 2:
Day 1 – 1.5 mile run
Day 2 – 2 mile run
Day 3 – 2.5 mile run
Week 3:
Day 1 – 2 mile run
Day 2 – 2 mile run
Day 3 – 3 mile run
Week 4:
Day 1 – 2.5 mile run
Day 2 – 2.5 mile run
Day 3 – 4 mile run
Week 5:
Day 1 – 3 mile run
Day 2 – 2.5 mile run
Day 3 – 3 mile run
Week 6:
Day 1 – 3 mile run
Day 2 – 3 mile run
Day 3 – 5 mile run
Week 7:
Day 1 – 3.5 mile run
Day 2 – 3 mile run
Day 3 – 6 mile run
Week 8:
Day 1 – 3.5 mile run
Day 2 – 4 mile run
Day 3 – 4 mile run
Week 9:
Day 1 – 3.5 mile run
Day 2 – 4 mile run
Day 3 – 7 mile run
Week 10:
Day 1 – 4 mile run
Day 2 – 4 mile run
Day 3 – 8 mile run
Week 11:
Day 1 – 4.5 mile run
Day 2 – 4 mile run
Day 3 – 6 mile run
Week 12:
Day 1 – 4.5 mile run
Day 2 – 4 mile run
Day 3 – 9 mile run
Week 13:
Day 1 – 5 mile run
Day 2 – 4 mile run
Day 3 – 7 mile run
Week 14:
Day 1 – 5 mile run
Day 2 – 4 mile run
Day 3 – 10 mile run
Week 15:
Day 1 – 5 mile run
Day 2 – 5 mile run
Day 3 – 8 mile run
Week 16:
Day 1 – 5 mile run
Day 2 – 5 mile run
Day 3 – 11 mile run
Week 17:
Day 1 – 5 mile run
Day 2 – 5 mile run
Day 3 – 8 mile run
Week 18:
Day 1 – 5 mile run
Day 2 – 5 mile run
Day 3 – 12 mile run
Week 19:
Day 1 – 5 mile run
Day 2 – 4 mile run
Day 3 – 8 mile run
Week 20:
Day 1 – 4 mile run
Day 2 – 3 mile run
Day 3 – Half marathon race!
Good luck in completing your race!
Share with me:  Are you training for your first half marathon? How is training going?
Feel free to pin this post to share with others!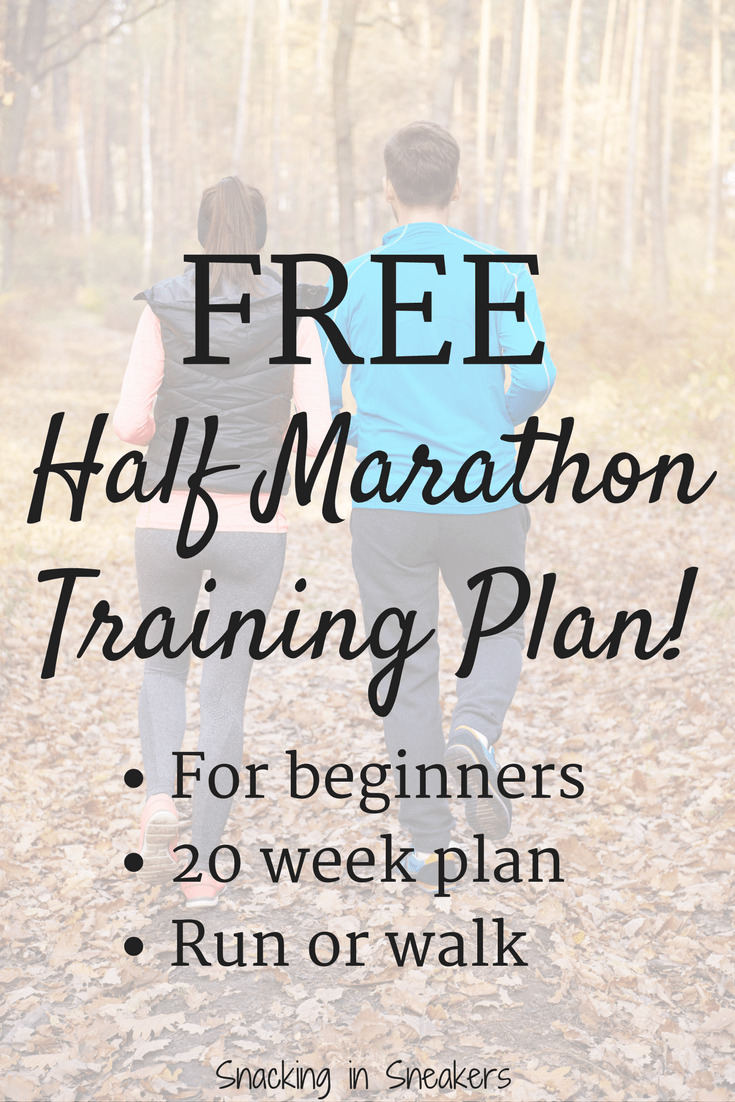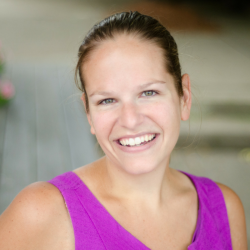 Latest posts by Chrissy Carroll
(see all)