Resistance bands are a great fitness tool for runners to keep on hand. They're cheap, lightweight, and take up very little space – making them perfect for quick at-home strength sessions or travel workouts. Below you'll find info about the different types of resistance bands, as well as eight resistance band exercises for runners. These will help round out your training, strengthen key muscles, and get you ready for your next race.
Disclaimer: This post was written and reviewed by Chrissy Carroll, RRCA Running Coach and ACSM Certified Personal Trainer. It is for informational purposes only and should not be construed as individual training advice. Consult a doctor prior to beginning any new exercise program.
Disclosure: This post contains Amazon affiliate links. As an affiliate, I earn a commission on qualifying purchases.
Why Should Runners Do Strength Exercises?
Strength training with resistance bands can help runners by:
Increasing strength
Improving the power of the stride, potentially increasing speed
Preventing injuries
Improving bone density
For runners, the most important muscles to strengthen are those in your legs, glutes, core, and hips.
Legs: The legs are an obvious one – muscles like your quads and hamstrings are involved in every stride, and they take a lot of wear and tear from running on hard surfaces day after day. Similarly, your calves are involved in pushing your foot off the ground and helping with balance. Leg strength exercises can help improve your running form and reduce the likelihood of injury.
Glutes: Your glutes are the muscles in your butt, which help propel you forward and maintain speed. Keeping the glutes strong can improve your running form and make it less likely that you'll suffer from certain injuries. For example, a 2015 study found that higher hip abduction strength (which stems from the glutes) reduces the risk of runners knee.
Core: Strengthening the core is important for stability and support during your runs. Even though your legs are pounding the pavement, your core (abs and back) must keep your body in proper alignment. A strong core means you will have a smoother stride as your legs go through the running motion. If your core is weak, it can lead to overcompensating with other muscles which increases injury risk.
Hips: Hip flexor exercises are also important for runners, as they help stabilize your pelvis and back. You use your hip flexors as you bring your quads up towards your stomach during your stride, and also help with a smoother stride. Weak or tight hip flexors can cause the pelvis to tilt while running, putting more stress on your lower back. This can lead to lower back pain or injuries, as well as other injuries.
All of these can be strengthened with resistance band exercises.
Types of Resistance Bands
There are three main types of resistance bands that you might choose to purchase – the exercises listed below use a variety of these types.
Loop bands – Like it sounds, these are a continuous loop of stretchy material. Think of them like an extra-large rubber band. Loop bands can offer heavier resistance for certain types of exercises, but you can be a bit limited in how you use them. I recommend buying both a loop band and then one of the other two types of bands listed – this will give you a lot of different ways to use them.
Flat resistance bands (therapy bands) – These are thin, flat bands, typically made from natural rubber latex. They don't have a handle on either end, and can be used in a variety of ways. You can also tie them in a loop to use for loop-based exercises. The resistance on these bands varies based on color, and ranges from around 2 to 20 pounds when fully elongated. These can be great for beginners, as well as for exercises targeting smaller or weaker muscle groups.
Tube bands with handles – These are resistance tubes, usually made of latex, with handles on either end. They can be used for a variety of exercises, and the handles can be convenient for exercises that involve pressing or pulling. These usually offer around 5 to 50 pounds of resistance, making them a nice choice for exercises that require more resistance.
9 Resistance Band Exercises for Runners
Using resistance bands is an excellent way to improve strength, adding an extra challenge to certain body weight exercises or allowing you to mix in completely new exercises. Here are eight exercises that target the muscle groups we previously described:
1. Squats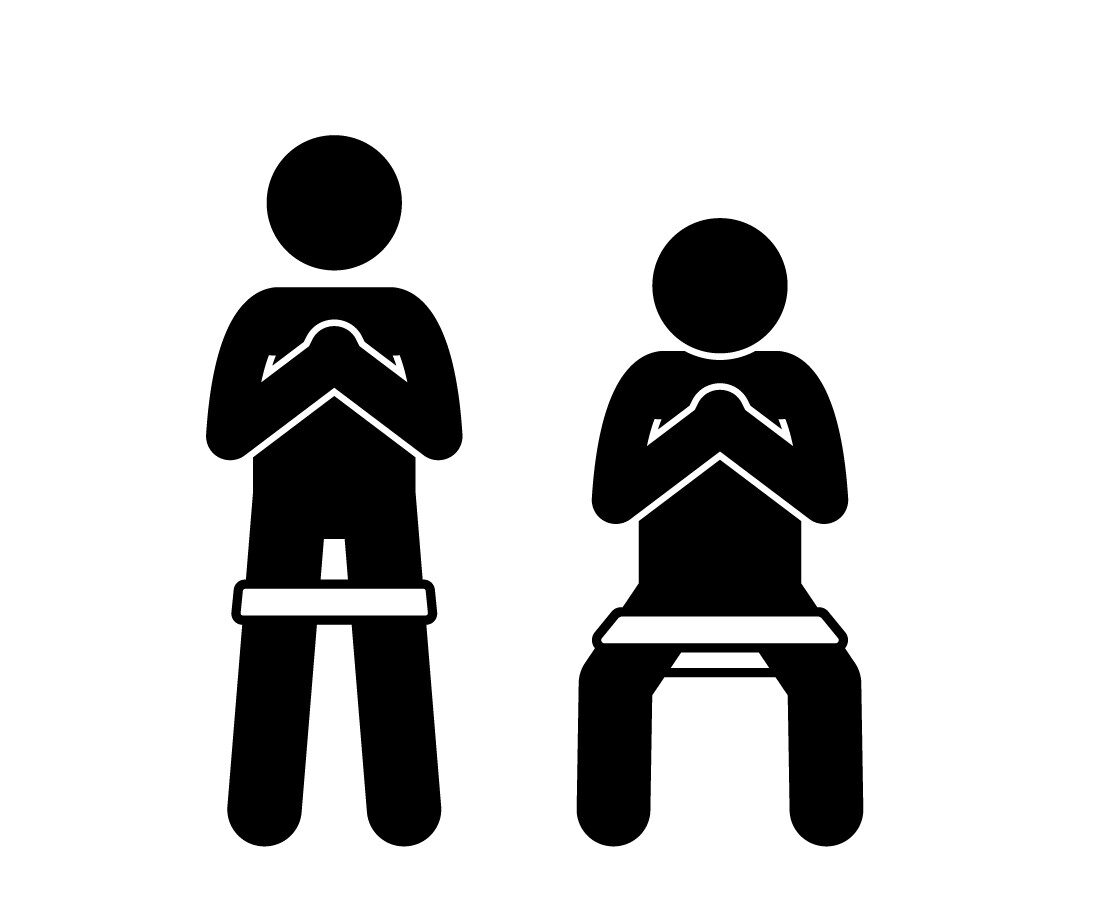 Band type: Loop band or flat band
Muscles worked: quads, hamstrings, hip flexors, glutes, abdominals, calves
How to do it: Use a loop band around your thighs, or tie a flat resistance band around your thighs so it's slightly taught. Stand with your feet about shoulder width apart, toes pointing slightly outward. Squat down, driving your hips backwards as your knees bend. Continue until your thighs are parallel to the floor (or below parallel if possible). Slowly drive your body back to standing.
Note: An alternative form of this exercise is to use a flat or tube band that is placed under the feet and held on both sides. This gives more resistance during the phase where you come back to standing, while the version above gives more of a challenge to your hips and glutes to maintain the position of your legs during the squat.
2. Clam Shells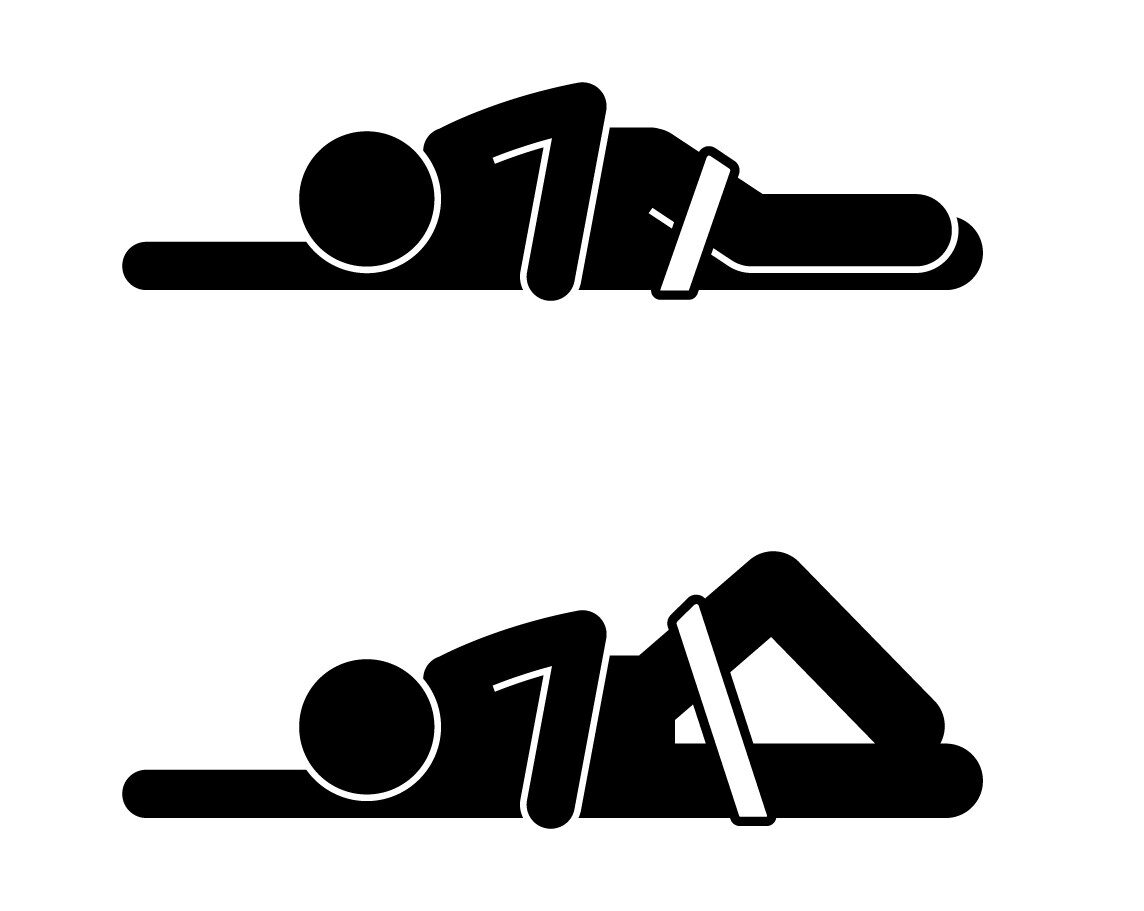 Band type: Loop or flat band
Muscles worked: glutes
How to do it: Lie on your side with your knees slightly bent. Either tie a resistance band around your thighs or use a loop resistance band around your thighs. Keep toes pointed forward and feet together as you lift your knee. Return to starting position and repeat.
3. Lying Single Leg Press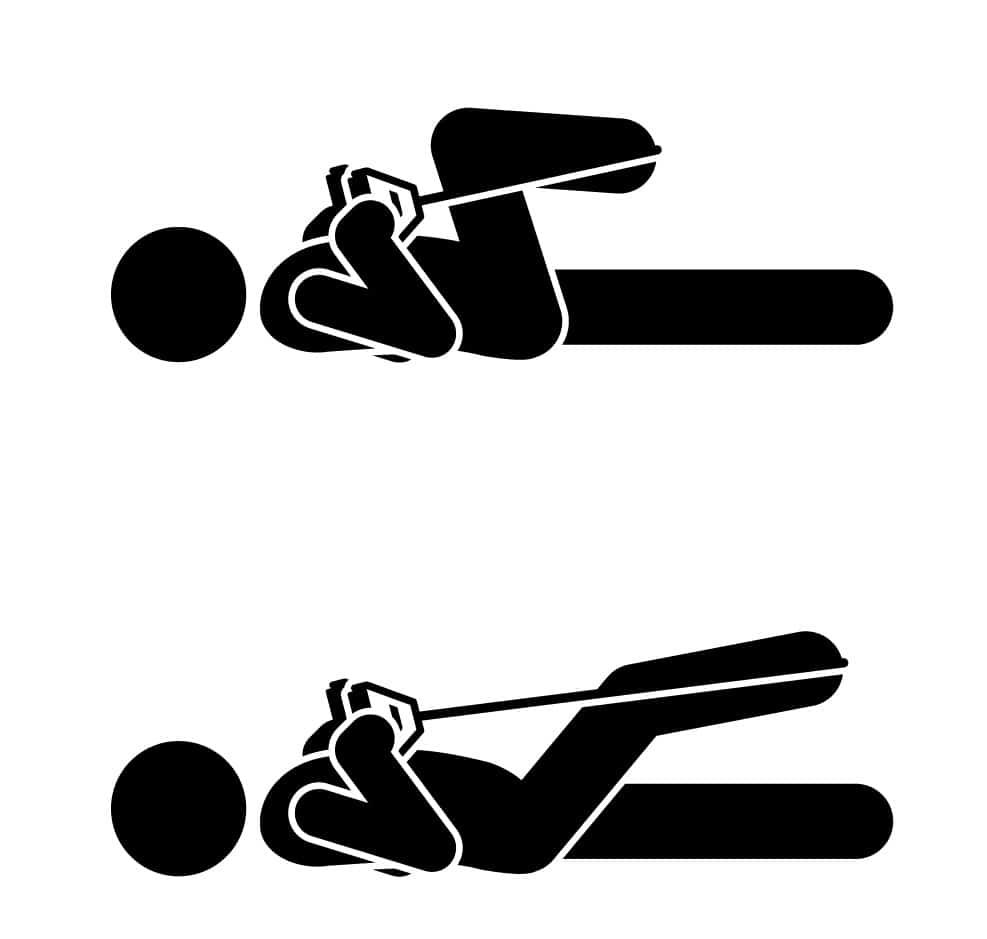 Band type: Flat or tube band
Muscles worked: quads, glutes, hamstrings
How to do it: Start by lying on your back, with one knee bent towards your chest. Wrap the band around your foot, holding each side with your hands, so that there is some tension. Extend your leg out at about a 45 degree angle, then slowly return to the starting position.
4. Banded Romanian Deadlift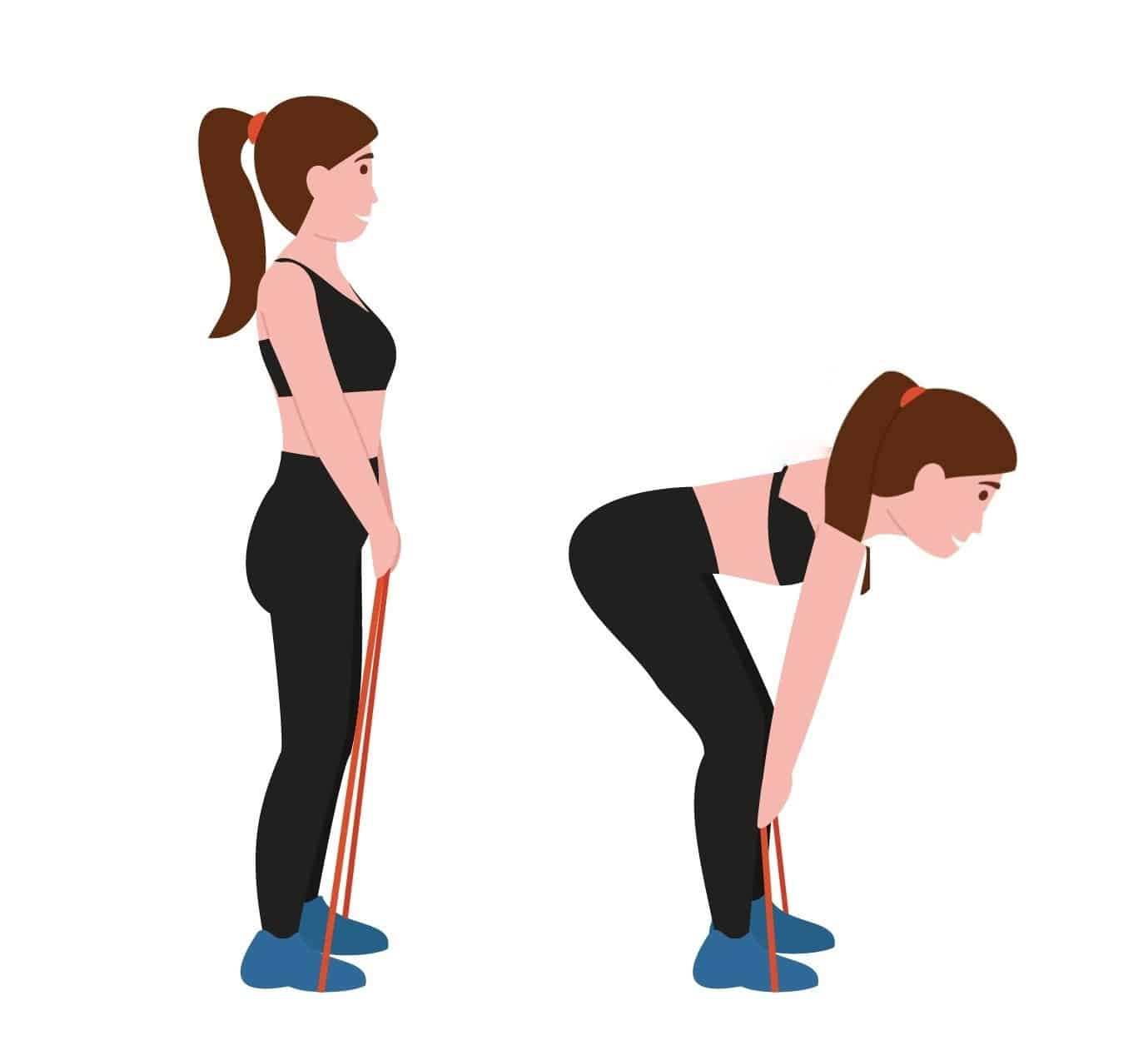 Band type: Flat or tube band
Muscles worked: glutes, hamstrings, back, quads
How to do it: Stand on the band with your feet hip-width apart. Hold both ends of the band in each hand so that there is heavy resistance. Bend down, hinging at the hips, knees slightly bent, and keeping your spine straight, until you feel a slight stretch in your hamstrings (don't round your back). Drive through your heels and tighten your glutes as you come back to standing (this is where the resistance should feel challenging coming back up).
5. Standing Hip Abduction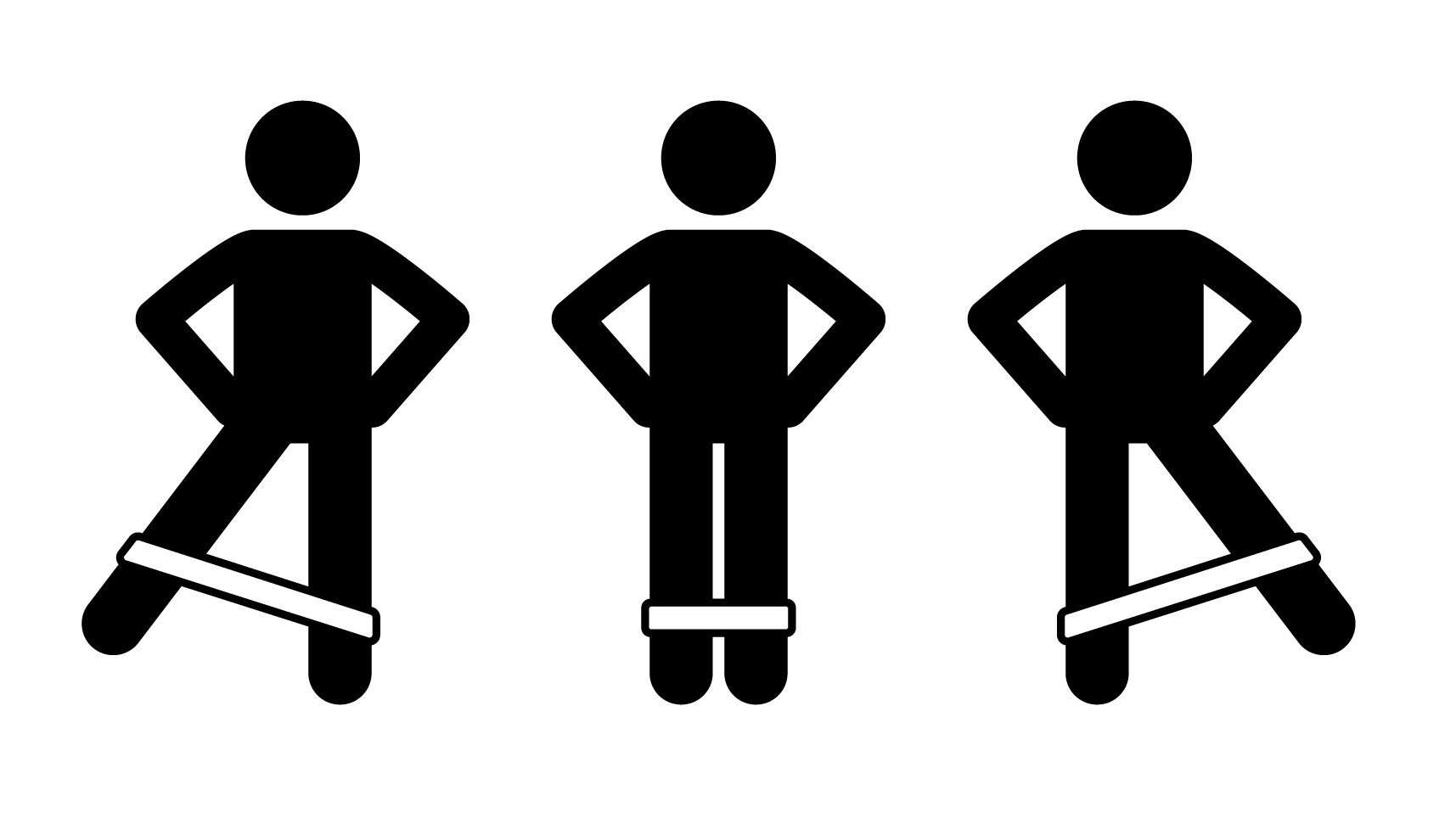 Band type: Loop band or tube band
Muscles worked: glutes, hips
How to do it: You can do this two ways: 1) use a loop band around your ankles, or 2) use a tube band with a handle, and place one ankle into the handle, while the other foot steps on the band. From here, keep your core tight and your body straight as you raise the leg out to the side. Return to start and repeat.
6. Plank with Leg Lift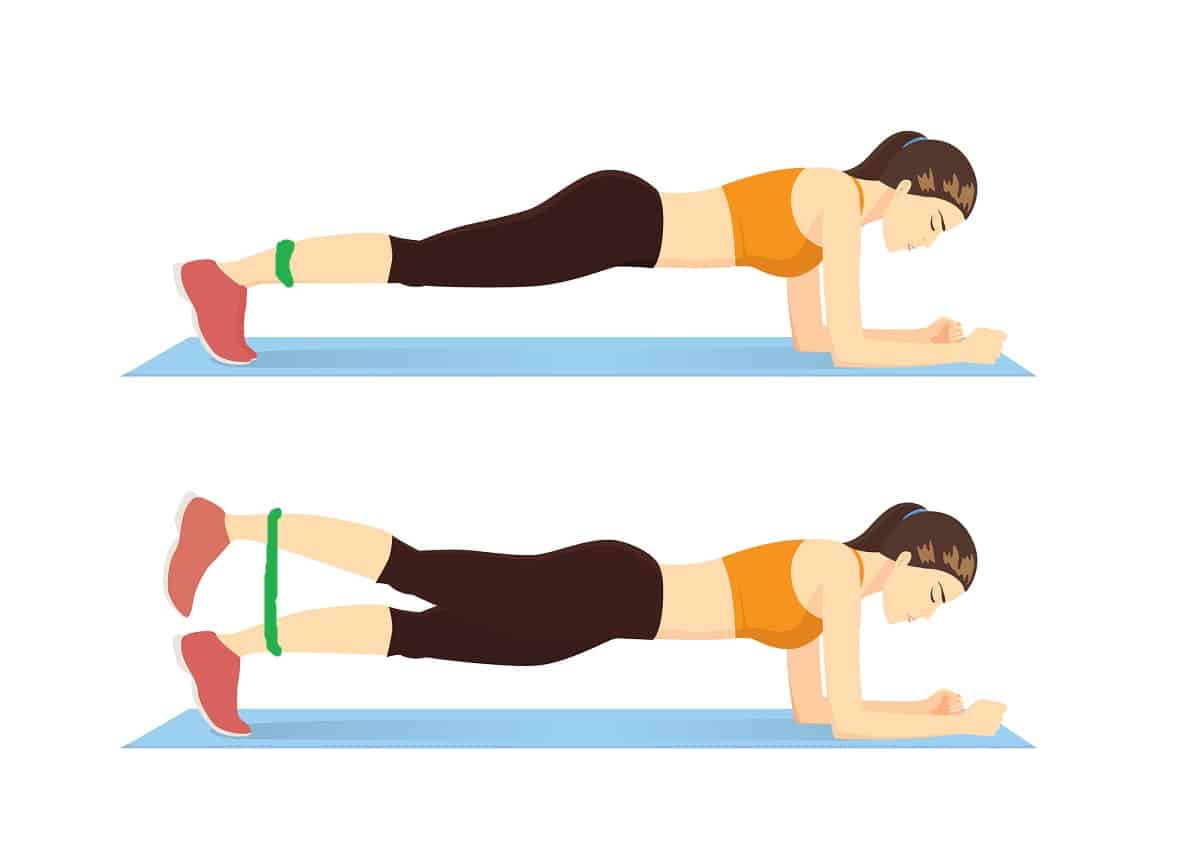 Band type: Loop band or flat band
Muscles worked: abdominals (including the deeper transversus abdominal muscles), hips, glutes, hamstrings; also the shoulders, back, and chest
How to do it: Place a looped resistance band (or tie a flat resistance band) around your lower legs, just above your ankles. Get into a push-up position, but rest on your forearms (instead of extending your arms and resting on your hands). Imagine your body as a straight line from head to toes – don't let your back or butt arch or dip. Holding your core tight, lift one leg just slightly, keeping your core tight and not rotating the hips. Return to starting and alternate with the other leg.
7. Assisted V-Sit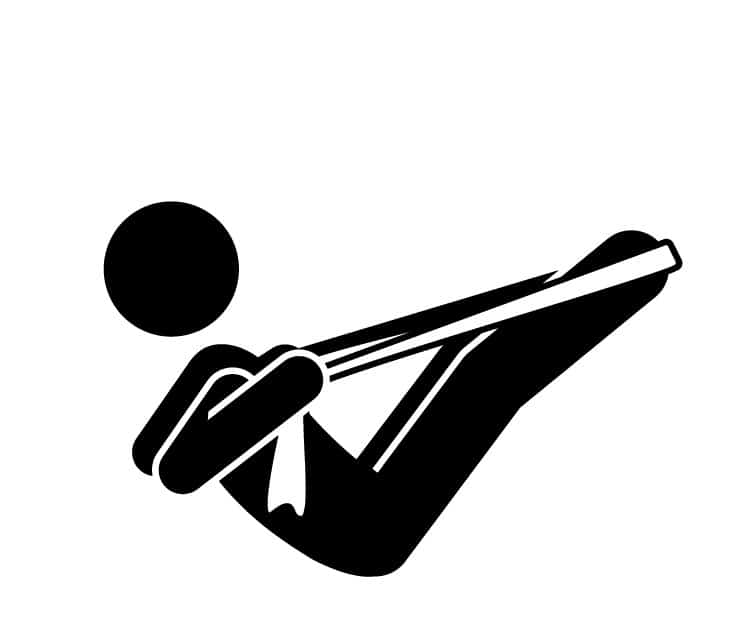 Band type: Flat band
Muscles worked: mainly abdominals, to a smaller degree hip flexors
How to do it: Start sitting up. Wrap the flat band around your feet, and hold each end in your hand. Contract your abs and raise your legs to be at a 45-degree, keeping your back straight as you find balance in this position. Hold for 10-15 seconds to start, working your way up to 30-60 seconds. Use the resistance band for support when starting, and work your way towards being able to do the exercise without the band.
(The reason we include this is because many beginner runners have a weak core and may not be able to do the exercise alone without the band. It offers an excellent starting point for beginners.)
8. Fire Hydrant Exercise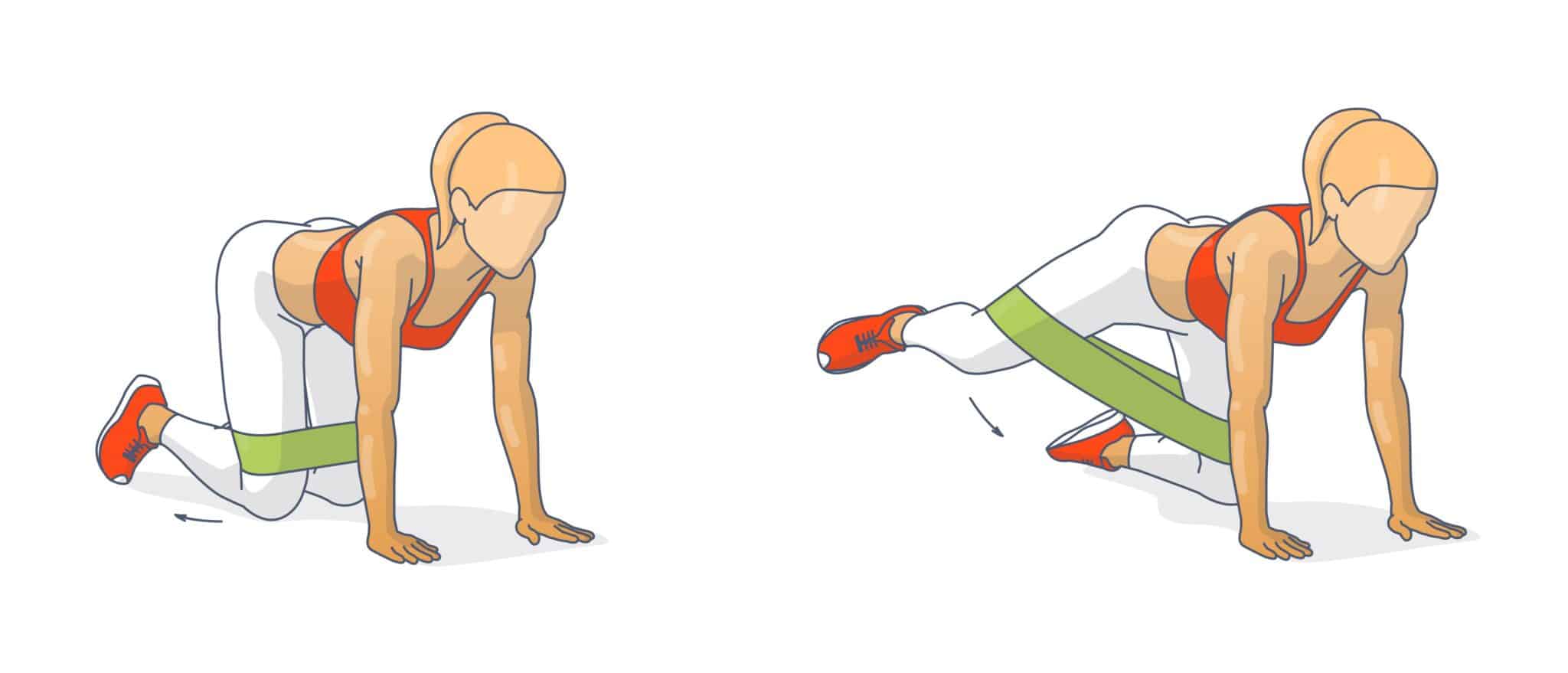 Band type: Loop or flat band
Muscles worked: glutes, hips, core
How to do it: Wrap a loop band or tie a flat band around your lower thighs. Start on your hands and knees, with your hands under your shoulders and knees under your hips. Lift your leg out to the side at a 45 degree angle (like a dog peeing on a fire hydrant 😉 ). Hold for a second, then slowly return back down. The key to this exercise is keeping your core and hips engaged so that your body stays steady throughout the movement – do not let your alternate hip drop down.
9. Lateral Walks and/or Monster Walks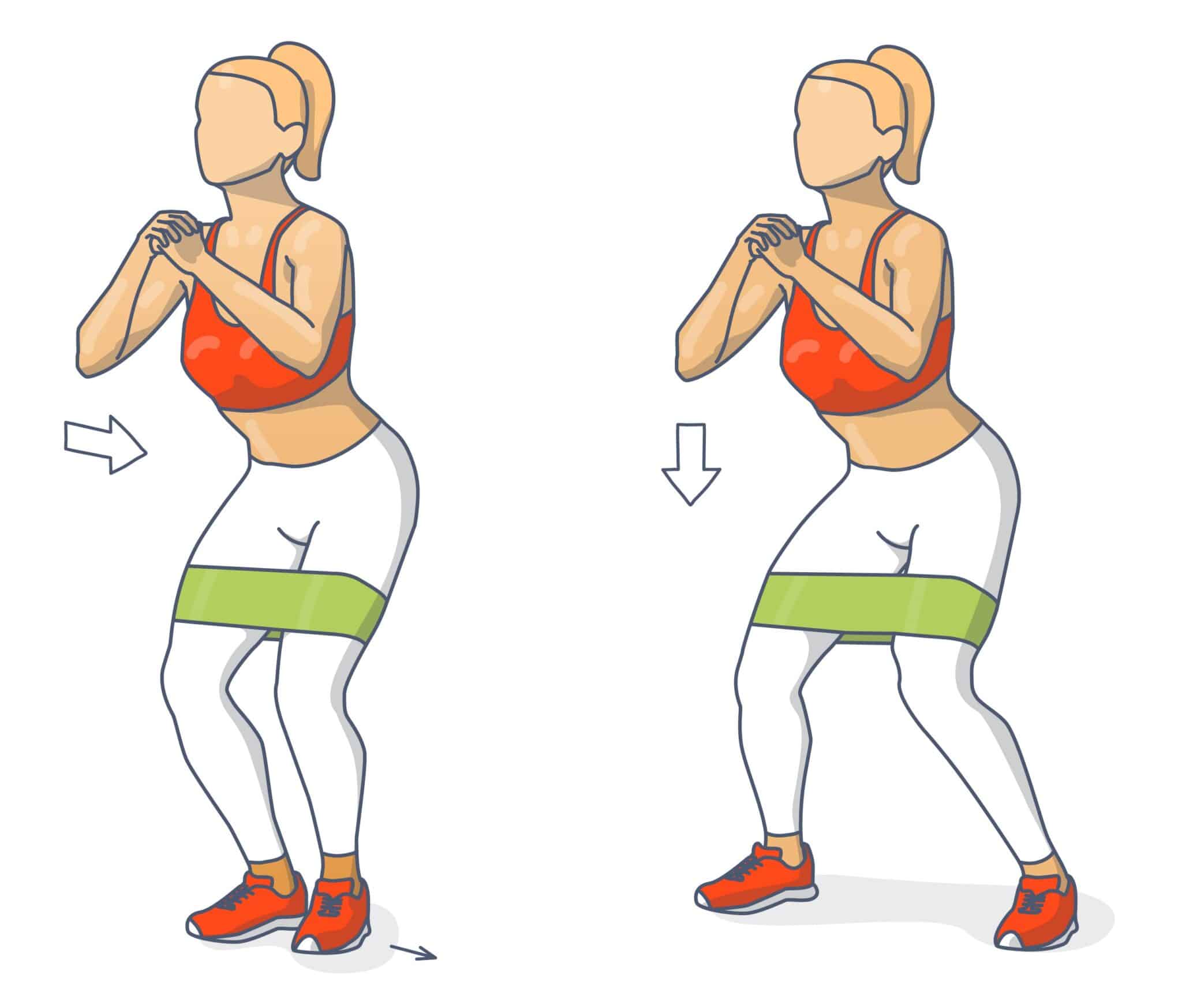 Band type: Loop or flat band
Muscles worked: glutes, hips
How to do it: Place a loop band or tie a flat band on your lower thighs above your knees. To do lateral walks, get into a half squat position with feet shoulder width apart. Take a step sideways, controlling the movement. Continue to do sideways steps 8-15 times, then switch to the other side leading the movement and repeat.
You can do a variation of this called monster walks, where you are taking a forward diagonal step with the band in this place. You can also try this movement with the resistance band above the ankles instead of above the knees.
Share: What's your favorite resistance band exercise for runners?