If you're preparing for an upcoming 13.1 mile race, you'll want to read this guest post all about half marathon fueling! This post comes from Sami, a nutrition student at Boston University, (with a few added notes from myself).
Some may think that the most important part of training for a half marathon is the actual physical training, but the nutrition side is equally as important. To be able to do all the long runs, speed work, and strength training, you have to know what to put into your body to make sure all your training goes smoothly.
While proper nutrition strategies are important throughout training, it's the half marathon fueling in the days leading up to the race – and the day of the event – that many runners tend to get confused about.
You might find yourself asking questions like "Should I carb load? Should I drink sports drinks or do I only need water? What should I have for breakfast that morning?!"
No need to worry about these, my friend. Let's break down the important fueling information that you'll need to know to have your best half marathon race!
The Day Before The Race: Eat Some Carbs
Carb loading is a nutrition strategy used by endurance athletes who are preparing for an event that will last longer than 90 minutes. Carb loading means eating a larger quantity of carbohydrates at meals than normal. The reason this is done is that your muscles store carbohydrate (in a form called glycogen). When you are doing endurance exercise, your body needs this glycogen to supply your muscles with a steady stream of energy.
Think of your muscles like a sponge, and think of carbohydrates for energy like the water that a sponge can hold. If you try to squeeze a dry sponge, nothing is going to come out of it. But if you saturate that sponge with water, it's easy to squeeze water out – aka if you eat good, carb-rich meals leading up to your race, it's easy for your muscles to use those carbohydrates for energy.
For most recreational athletes, a half marathon will generally take somewhere between 1:30 and 3:00, so carb loading can be somewhat beneficial (around 2-3% improvement). It doesn't mean going crazy with your meals for weeks before your race though.
Instead, focus on balanced meals that contain some good sources of carbohydrate for 2-3 days before your event, and then enjoy a high-carb meal – like a big 'ol bowl of pasta for dinner! – for lunch or dinner the day before your event.
This strategy will ensure your muscles have good glycogen levels to provide you with the energy needed for your long activity.
Race Day Morning: What to Eat for Breakfast
Now we are at race day! What exactly should you be eating before you begin? We're back at carbohydrates, again, as these will give you that fast energy wanted on race day. The key is to aim for easily digestible carbohydrates that will settle well in your stomach on race day morning.
Eat a meal with carbohydrates and some protein about 1-4 hours before your race. The specific time frame depends on your personal preferences – generally the further out you're your race that you eat, the more you'll want to consume (but also the more time your body has to digest).
Here are some examples good pre-race breakfast options:
Greek yogurt with fruit
Banana with peanut butter
Bagel with a little cream cheese or peanut butter
Toaster waffle with fruit
Leftover rice with a poached egg
Sweet potato breakfast bowl
If you are the type of person who can't get yourself to eat before working out, try drinking a sports drink before your race. This will still provide you with some carbs (as well as electrolytes) to help fuel your run.
A quick warning: You may want to avoid eating high fiber foods both the evening before your race and on race day morning. Fiber can cause stress in your GI tract (especially when coupled with exercise) and leave you running for the bathroom – instead of the finish line.
Each person has a different sensitivity to fiber, but it's often wise to skip foods like leafy green vegetables, cruciferous vegetables, beans, lentils, and high-fiber cereals before your race.
During Your Race: Half Marathon Fueling & Hydration
During your race your goal is to stay hydrated with fluid/electrolytes, and also fuel yourself a bit with carbs.
When it comes to hydration, you want to make sure you are replenishing some of the fluid and electrolytes that are lost via sweat. There's no hard-and-fast rule as to the exact amount of fluid you should drink, because people sweat at different rates. The weather affects this as well, with hot temperatures generally increasing sweat losses.
Generally, it's good to try to drink to thirst throughout your race. But sometimes, it's easy to ignore these signals with the amped up environment of your event. If that happens to you, remind yourself to drink something every so often (like every 20 minutes or at every aid station).
Since a half marathon is over an hour of activity, it is also important to fuel yourself with carbohydrates. Aim to eat 30-60 grams of carbohydrates per hour. This can come in many forms, such as the following (disclosure – these are Amazon affiliate links; as an affiliate this site earns a commission on qualifying purchases):
Each have a relatively similar range when it comes to carbohydrate content per serving, and should be tried out before the day of your race so you know which one works best for your body! Adding in these things are essential to keep a steady stream of energy flowing to your muscles.
After Your Race: Recovery Snack
After your race you might feel obligated to reach for that boozy drink, but it is a better idea to first grab a chocolate milk, or a sports drink along with a protein bar.
Once you've finished a long and hard workout, you want to eat a snack that has both carbs and protein. This will help repair your muscles and of course restoring glycogen levels once again.
Chocolate milk has a 3:1 carb to protein ratio so it is an excellent recovery source. A bottle of Gatorade (for carbs) and a protein bar (for protein) is also a good option. As is a good balanced meal from the post-race buffet. The choice is yours!
Ideally, you want to have one of these within 30-45 minutes of finishing your race. If you only were able to grab a small snack, then you should also try to have a good meal within 2 hours of finishing. Aim for a meal that consists of healthy carbs, protein, and fat.
Lastly, you can't forget about hydration! Drinking water is just as important as eating well afterwards.
The Bottom Line
As you can see fueling for a half marathon is quite important. It gives your body the energy you need to perform in your race, and also helps your body recover afterwards. We hope these tips are useful as you prepare for your upcoming race!
About the Author: Sami Mirchin is a junior studying Nutritional Sciences at Boston University. She is very interested in all things health and wellness. She is an avid runner herself and can often be found at the gym or at a local coffee shop guzzling down as much coffee as she can drink. She is studying towards becoming a dietitian and cannot wait to continue cultivating her passion for nutrition. You can find Sami over on LinkedIn.
Share: Are there any other half marathon fueling tips you can share in the comments?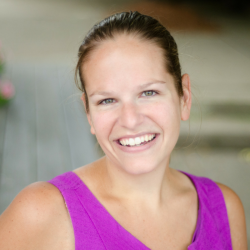 Latest posts by Chrissy Carroll
(see all)