Disclosure: This post is sponsored by The Cottage Wellesley. As always, all opinions are my own.
Fresh food. Locally sourced options. Simultaneously causal yet upscale vibe.
Have I got your attention yet?! 😉
All of these describe the experience at The Cottage Wellesley, where my husband and I recently enjoyed a lovely Sunday brunch. The restaurant has been open for 10 years, but was just remodeled in January and reopened with a fresh new look.
One of the reasons I was excited to try out this location was because the brunch menu contained a nice mix of indulgent options as well as healthy choices. If you're craving a sweet treat, you can find brioche French toast or lemon ricotta pancakes on the menu. But if you're trying to choose something a bit more balanced, there's anything from avocado toast to grilled chicken caprese to build-your-own omelets. The RD in me loves seeing that variety.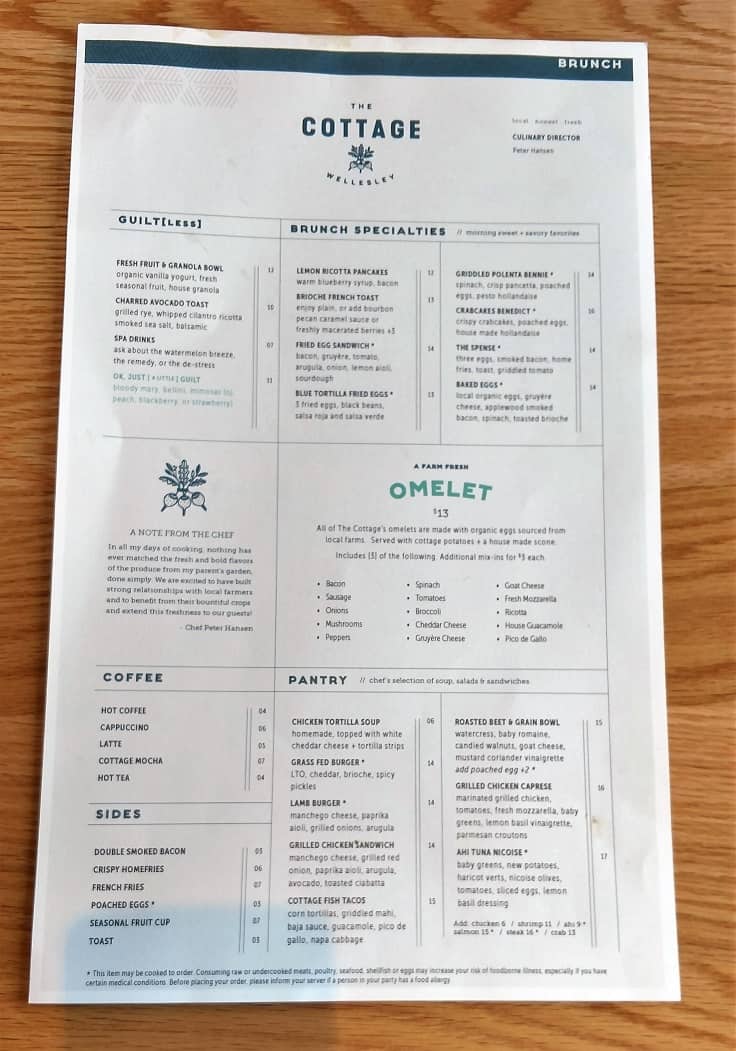 When we arrived, we were quickly guided to our cozy booth by the windows. I hadn't visited the restaurant before the remodel, but I enjoyed the décor and style that I saw now – particularly the pop of yellow color on the booths and the fun light fixtures.
Our server stopped by and took our order, and we enjoyed chatting and people watching while waiting for our meals. Once the food arrived, of course I had to grab photos of everything first. My hubby snapped this "behind the scenes" pic of me, haha.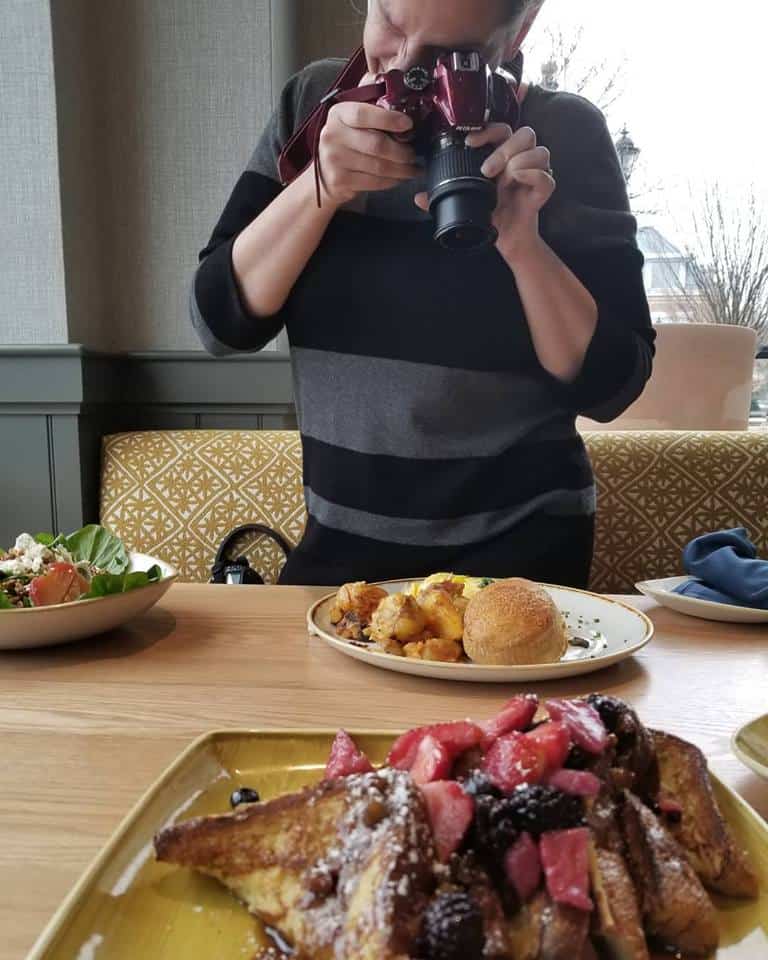 We started with the roasted beet and grain bowl. I appreciated that the brunch menu offered a creative salad like this, rather than just a standard side salad. It was filled with watercress and baby romaine, topped with beets, walnuts, goat cheese, and farro, and all tossed in a mustard coriander vinaigrette. I'm not typically a goat cheese fan, but it really worked in this dish. And those beets add such a lovely earthy, subtlety sweet flavor and bright color!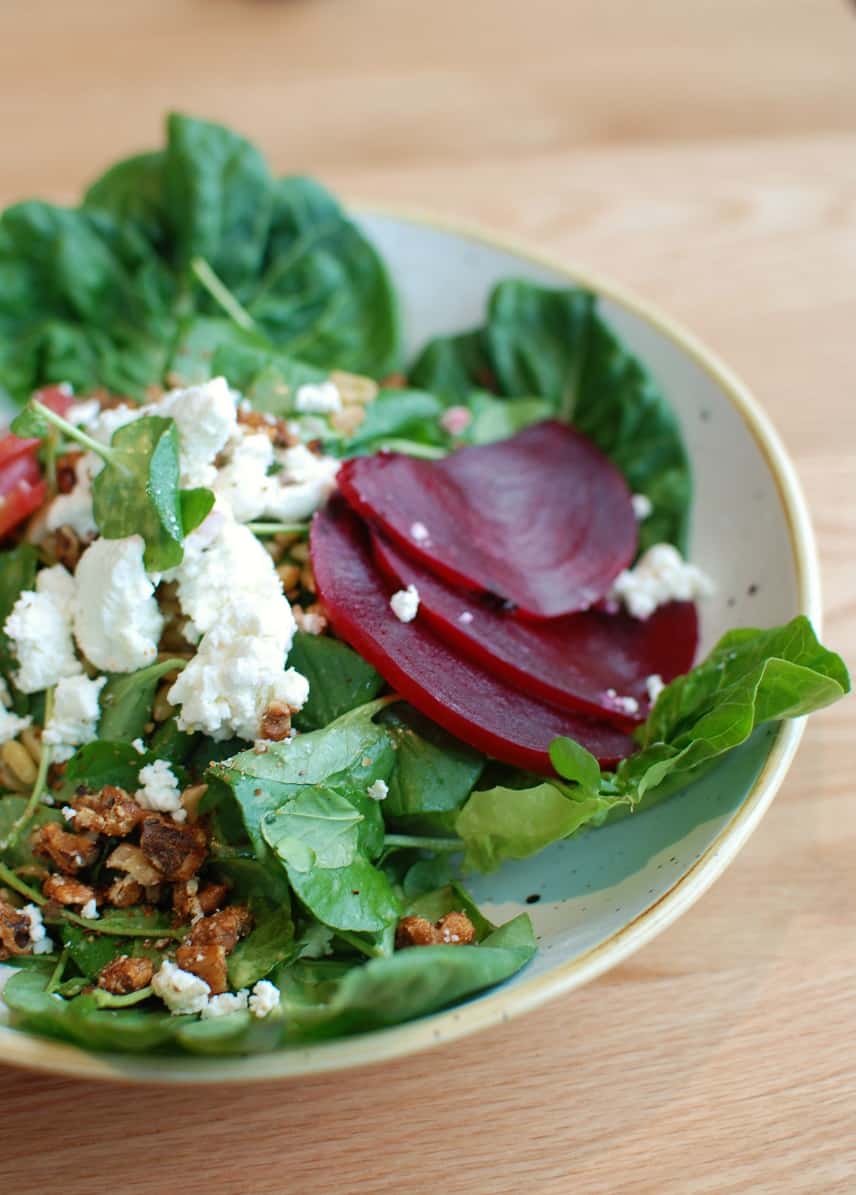 After the salad, both of us had our meals. I ordered an omelet with spinach, mushrooms, and cheddar, which was served with potatoes and a scone. The omelet was fluffy and jam-packed with veggies. (There's nothing worse than ordering a veggie omelet and eating bite after bite wondering where the veggies were – so glad this wasn't the case!) Plus, all the omelets are made with local, organic farm-fresh eggs.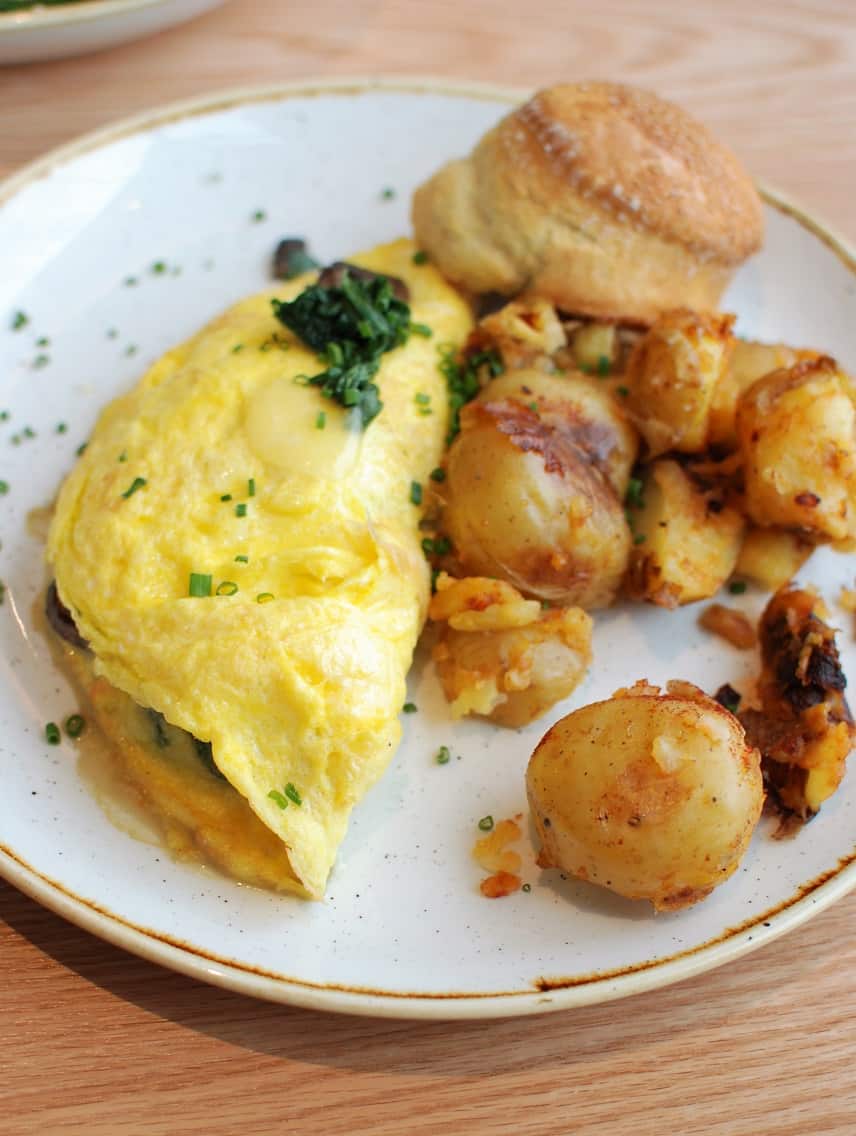 My husband ordered the brioche French toast topped with bourbon pecan caramel sauce and freshly macerated berries. He had done a long run that morning, so it was a perfect carb-filled recovery meal. And it was insanely good. He described it best when he said it tasted like rich, glazed donuts in French toast form.
We were both really pleased with brunch at The Cottage Wellesley, and look forward to visiting again! As you can see, there's something for everyone at the restaurant. I highly recommend it whether you're a Massachusetts local – or if you're planning a trip up this way soon!
Share with me: Have you ever been to The Cottage Wellesley? What's your favorite brunch meal to order?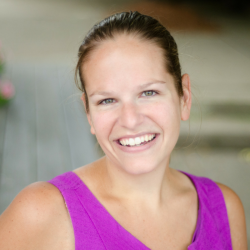 Latest posts by Chrissy Carroll
(see all)