Looking for a Connecticut getaway that will refresh and rejuvenate you? Whether you want to just want a weekend away or you're looking to host a retreat for your fellow fitness friends – you'll love planning a wellness weekend in Connecticut.
Read up on an amazing location for accommodations (Meadowbrook Estate!) and all the fun Connecticut activities you can include when planning your own wellness weekend (whether that's for you solo or for a group).
Disclosure: I was provided complimentary accommodations at Meadowbrook Estate. All opinions are my own.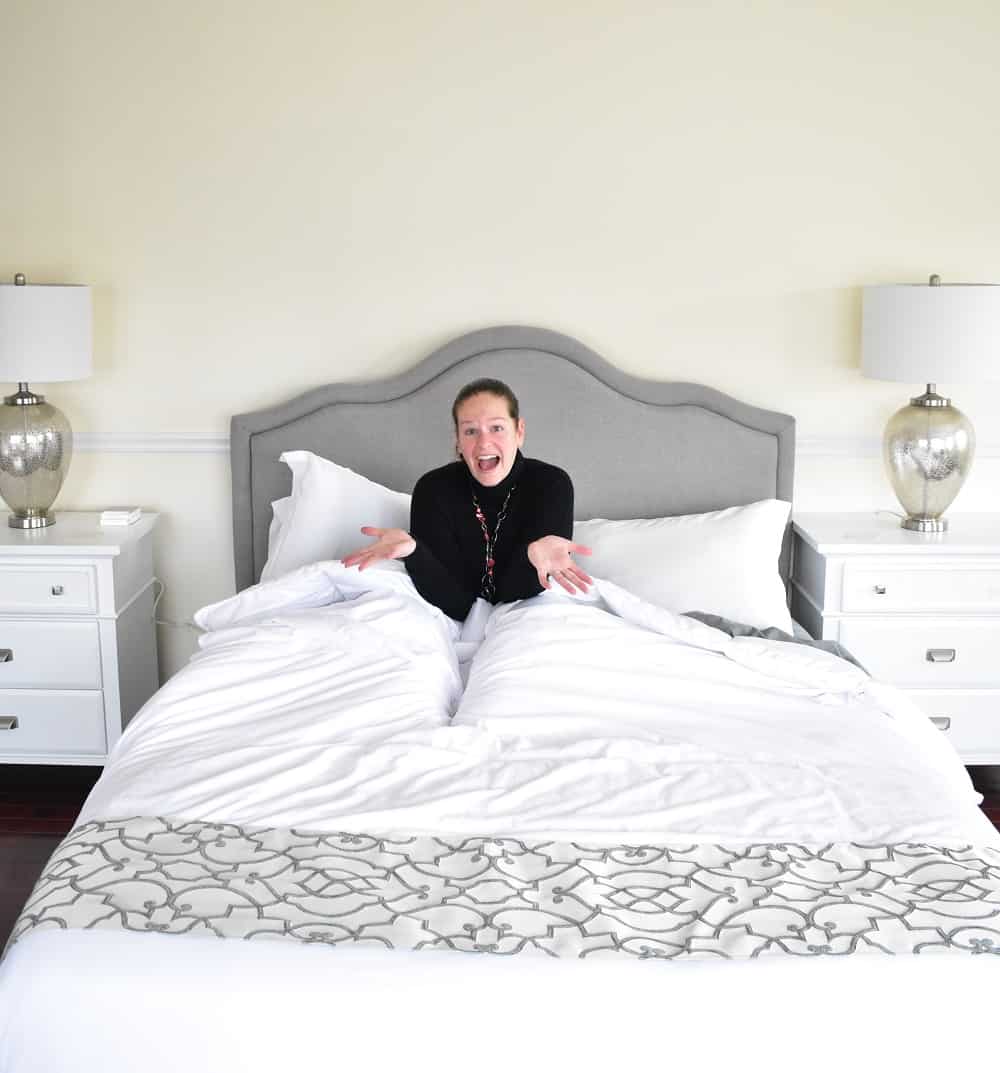 Where to Stay for Your Connecticut Getaway
I highly recommend Meadowbrook Estate as the hub for your New England wellness weekend! My husband and I were recently treated to a night away there, and we had the most amazing time. Between the accommodations on-site and the additional activities we ventured out to do on our own nearby, it was an amazing experience.
If you're not familiar with it, Meadowbrook Estate is both a lodging venue and an event location. It's 8000 square feet of pure beauty – the rooms are gorgeous, and there are elegant, Italian-inspired details throughout the venue.
They offer 8 private guest rooms, each with its own subtle theme. We stayed in the "Tiger Suite", aptly named for its shower mural…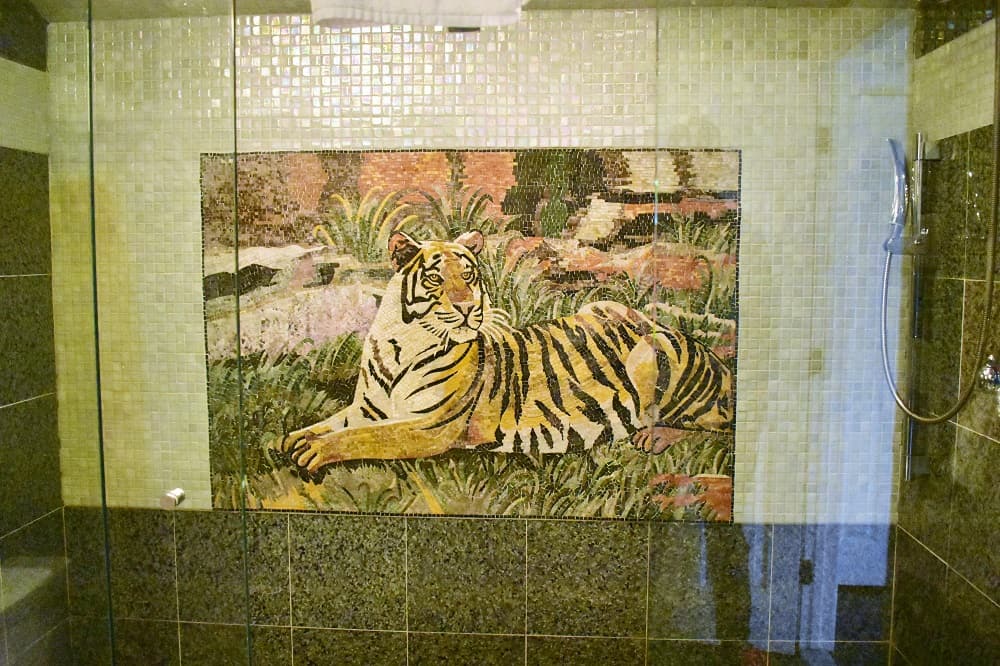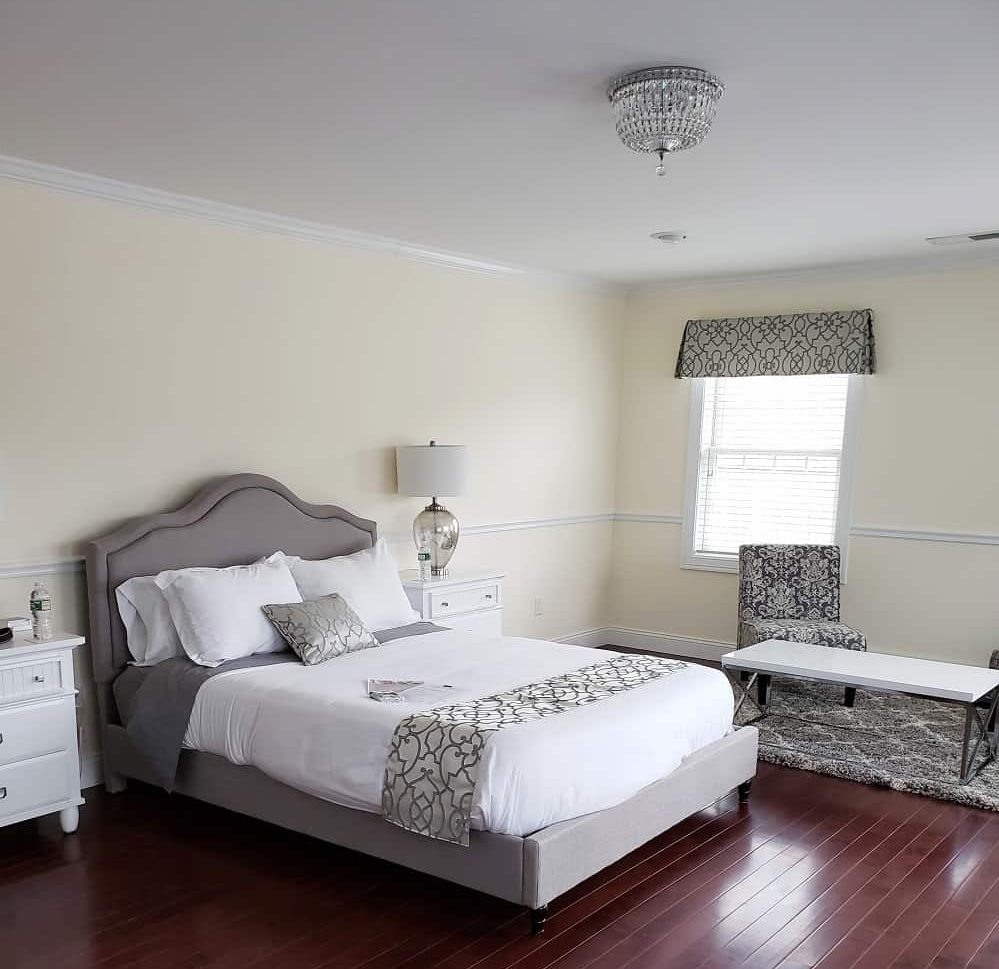 The best part of Meadowbrook is that it's smack dab between Boston and NYC – only about two hours from each. (And I know I've got friends here from both cities – so keep this location in mind!). It's also just a quick Uber ride away from the Hartford airport. It's a great location to host any event or wellness weekend.
Planning Activities for Your Wellness Weekend
I like to think of a wellness weekend as a night away that's going to reinvigorate you. There's no hard and fast rule as to what that includes, or what the eliminates. Rather, think about planning a weekend that will leave you feeling refreshed. (As opposed to some of the times when you take a trip, and you arrive home feeling like you need another vacation to recover!).
Here are some of the recommended activities in Central and Eastern Connecticut for your wellness weekend. We took advantage of the first four on this list, and the rest are all additional options I think would be great as well!
Hiking
While there are plenty of places to hike, we settled on Devil's Hopyard. This state park is perfect for light hikes on wooded trails. You're treated to views of a beautiful waterfall (which is located close to the parking lot) and there are several trails to explore. As a heads up, there was a road closed to get to the parking lot. I'm sure we could have probably found a detour, but we just parked on the side of the road and followed some trails until we got to the waterfall.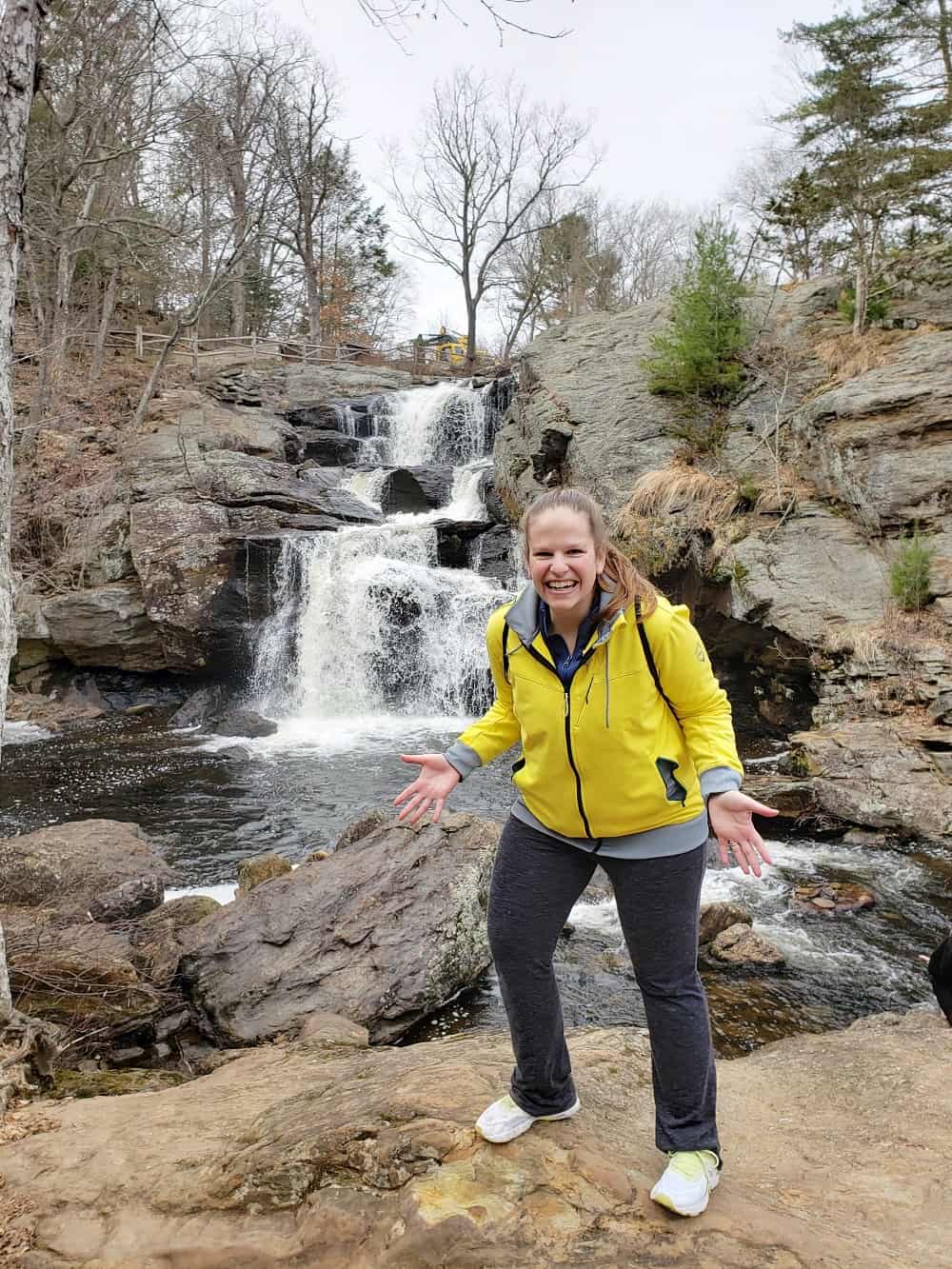 Yoga
Meadowbrook Eestate offers a yoga class on-site on Sunday mornings. It was exactly the type of yoga that I love – a bit of a slower paced style with lots of great stretches. (I know other people like the more intense stuff, but I love a class that has me just saying "ahhhhhhh").
If you're looking for additional yoga classes during the week, there are plenty that you can find within a 30 minute drive.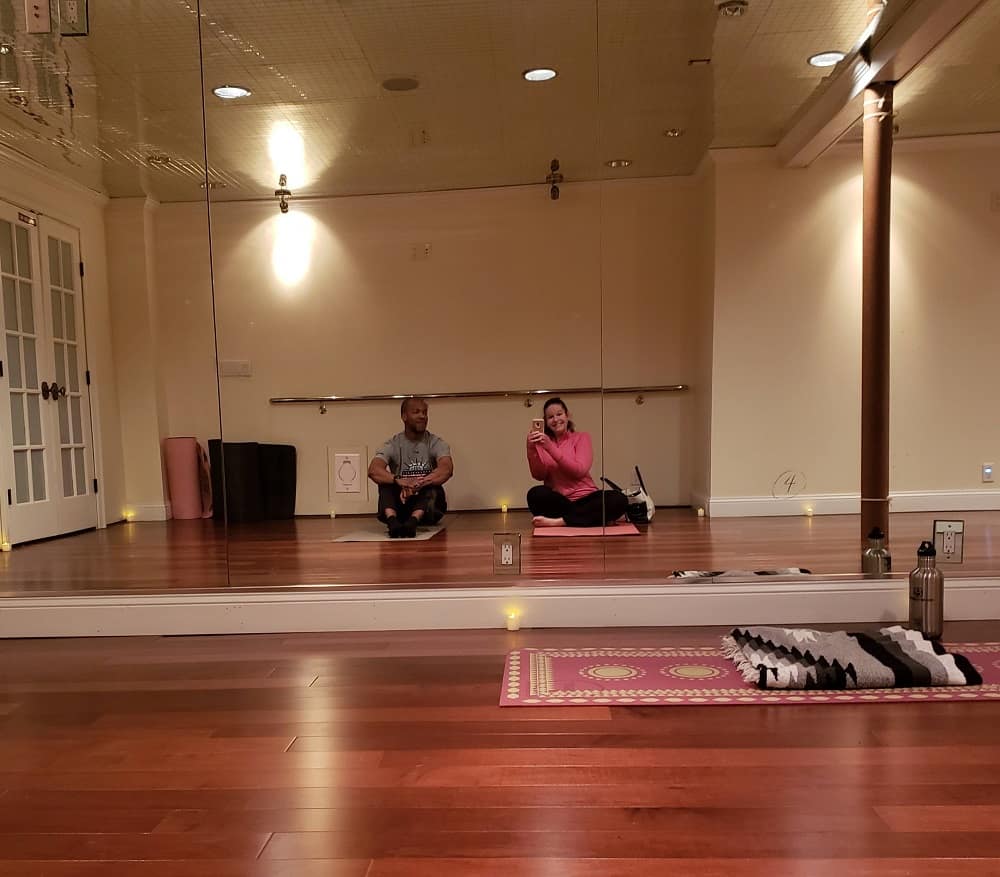 Healthy Meals
Meadowbrook Estate has a chef on site, and he can be hired for cooking classes or custom healthy meals. We were treated to a delicious dinner of salmon over greens and quinoa.
Don't get me wrong, I definitely like to enjoy some indulgent meals here and there while traveling, but I really appreciate when I can get nutritious, fueling dinners like this (rather than only grabbing less healthy takeout and fast food) on a trip.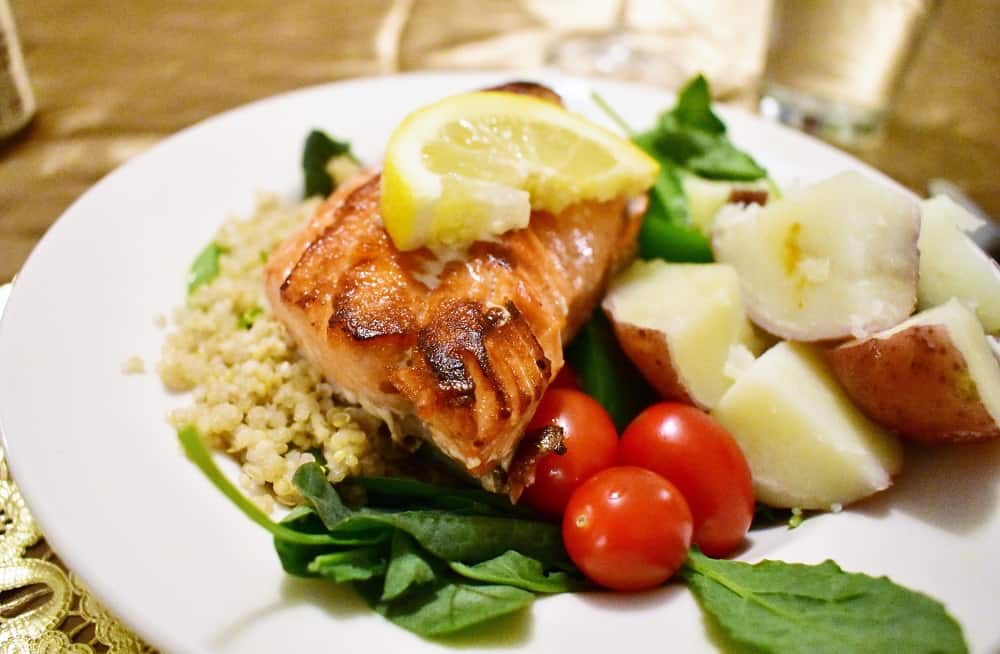 Wineries and Breweries
This may or may not fit in your idea of a wellness weekend, but to me, I love relaxing in sunny weather with a good craft beer. It's relaxing, and hey – beer and wine both have antioxidants, right?! 😉 Here are a few options to consider in the central/Eastern area of Connecticut:
Chateau Le Gari -Marlborough
Priam Vineyards- Colchester
Crystal Ridge- Glastonbury
Joseph Preli Farm and Vineyard- Glastonbury
Fat Orange Cat brewery – East Hampton
Steady Habit Brewing Company -East Haddam
Hop Culture Farm and Brewery- Colchester
Air Line State Park Trail
This rail trail extends from Thompson to East Hampton, offering a great place to walk, run, or ride. You can find the various parking locations to access the trail on the website.
Local Road Races and Triathlons
It's always fun to do a new race, so we love jumping into one on a weekend away if there happens to be one scheduled. Here are a few local races you may want to check out:
Massages / Spa Treatments
Is there anything more relaxing than a massage?! If you're hosting a wellness retreat at Meadowbrook Estate, they can work with you to secure a massage therapist on site for treatments. If you're just staying there for lodging, you can also decide to visit one of the many day spas that are within 30 minutes of the location.
Farmer's Markets
I love wandering around a good farmer's market, looking for locally made treats, fresh produce, and enjoying the nice weather. It looks like there's a lovely little farmer's market in East Haddam CT, open on Saturdays in June-September. You can also check out the Farmer's Market at the Hartford Regional Market, open Saturdays in May-October.
Really love farmer's markets? Check out the "farmers market trail" which highlights some of the best markets throughout the state to check out.
Kayaking
Have a kayak that you want to take out for the weekend? Check out Pattaconk Lake Recreation Area, in the heart of Cockaponset State Forest. You can enjoy the natural beauty on the lake, and then take in some trails in the state park afterwards.
Don't Want to Plan Your Own Connecticut Getaway? Check out a Wellness Retreat!
If you're craving a wellness weekend but don't feel like planning out your own itinerary – consider searching for a wellness retreat that's already been organized!
Meadowbrook is hosting one the weekend of May 3-5. You can grab weekend passes (starting at $550, all-inclusive with accommodations) or day passes for just $95! It includes healing workshops, yoga, farm-fresh meals and more.
And on the flip side, if you are in need of a location to host your own group wellness retreat, it's a perfect location for that too.
I hope you get a chance to enjoy a wellness-oriented Connecticut getaway!
Share with me: Have you ever taken a Connecticut getaway? Are you surprised at all the things you could do on a wellness weekend? What would you plan to do?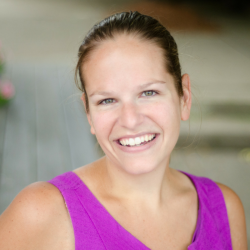 Latest posts by Chrissy Carroll
(see all)