It's the night before your big race and you're wondering what to eat. Is it really best to carb load, or should you have a lighter meal? What foods will help you perform your best? Are there any foods to stay away from? Find peace of mind with answers to all these questions as we explore what to eat the night before a race.
Disclaimer: This post was written and reviewed by Chrissy Carroll, MPH, RD, RRCA Running Coach. It is for informational purposes only and should not be construed as nutrition advice. For individualized nutrition questions, please consult a Registered Dietitian.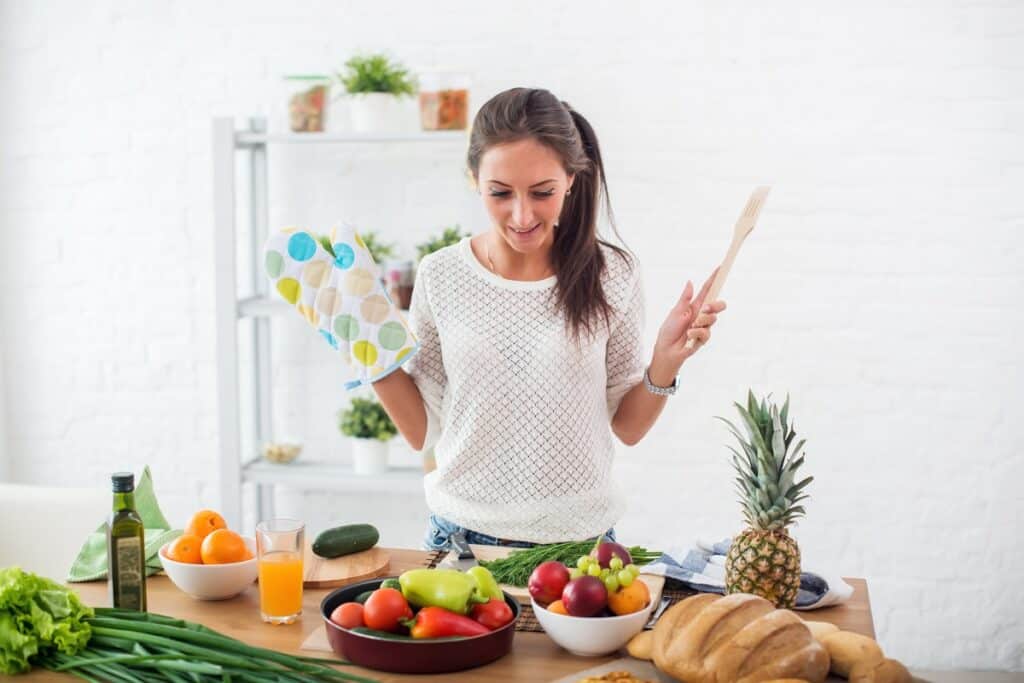 Building a balanced meal
The day before your race is a key time for fueling your body with foods that will support performance the next day. Your dinner should be a balanced meal that features carbohydrates and protein, along with smaller amounts of fat.
Carbohydrates are essential because these are stored as glycogen in muscles. When you run in a race, your body uses a combination of carbohydrates (stored glycogen and carbs you eat during the race) and fat as fuel.
While certain dietary methods and training methods can increase the proportion of fat that you're using, your body still relies on some carbohydrate for fueling. As such, it's important that your meals leading up to the race have some carbohydrates to top off those glycogen stores.
Healthy carbs for runners include grains like quinoa, pasta, sorghum, and rice. Starchy vegetables like sweet potatoes and white potatoes are also great options. And don't forget fruit – fresh and dried fruits are both excellent sources of nutrient-dense carbohydrates.
In addition to including carbs at your meal, add protein as well. This will help keep you full and satisfied, and supports muscular health. Protein can be found in meat, poultry, fish, eggs, dairy products, tofu, legumes, nuts, and seeds.
Including a small amount of healthy fat in your pre-race dinner can help with satiety too. (However, it's wise to avoid high-fat meals too close to the race, which can cause indigestion.)
Should you carb load?
Carb loading is one of the most popular strategies for runners looking to improve performance, but it's not necessary for everyone. If you're competing in a shorter race – anything less than 90 minutes – carb loading is unnecessary. Assuming you eat an average balanced diet, your muscles will have enough glycogen to support the activity.
However, for races over 90 minutes, research has shown that carb loading enhances performance. For most people, this means carb loading is smart for marathon and ultra distance races, and may be potentially helpful at the half marathon distance.
But carb loading doesn't mean piling on plates of pasta for a week leading up to the race. That strategy will likely leave you feeling sluggish and possibly constipated when race day arrives – not an ideal scenario.
Instead, it's more about slight shifts in your plate for 2-3 days leading up to the race. Include just a little bit more of the higher carbohydrate foods – like grains, fruits, and/or starchy vegetables.
If you're looking at your plate, this might look like half the plate being filled with grains and/or starchy vegetables, a quarter of the plate with lean protein, and a quarter with non-starchy vegetables.
Do this this for a couple days leading up to race day and you'll top off those glycogen stores leaving you ready to hit the road for your best race yet.
As an alternative, some research suggests that just one day of very high carbohydrate eating can accomplish the goal of maximizing muscle glycogen levels. You can play around with the 2-3 day approach versus the 1 day approach and see what works best for you.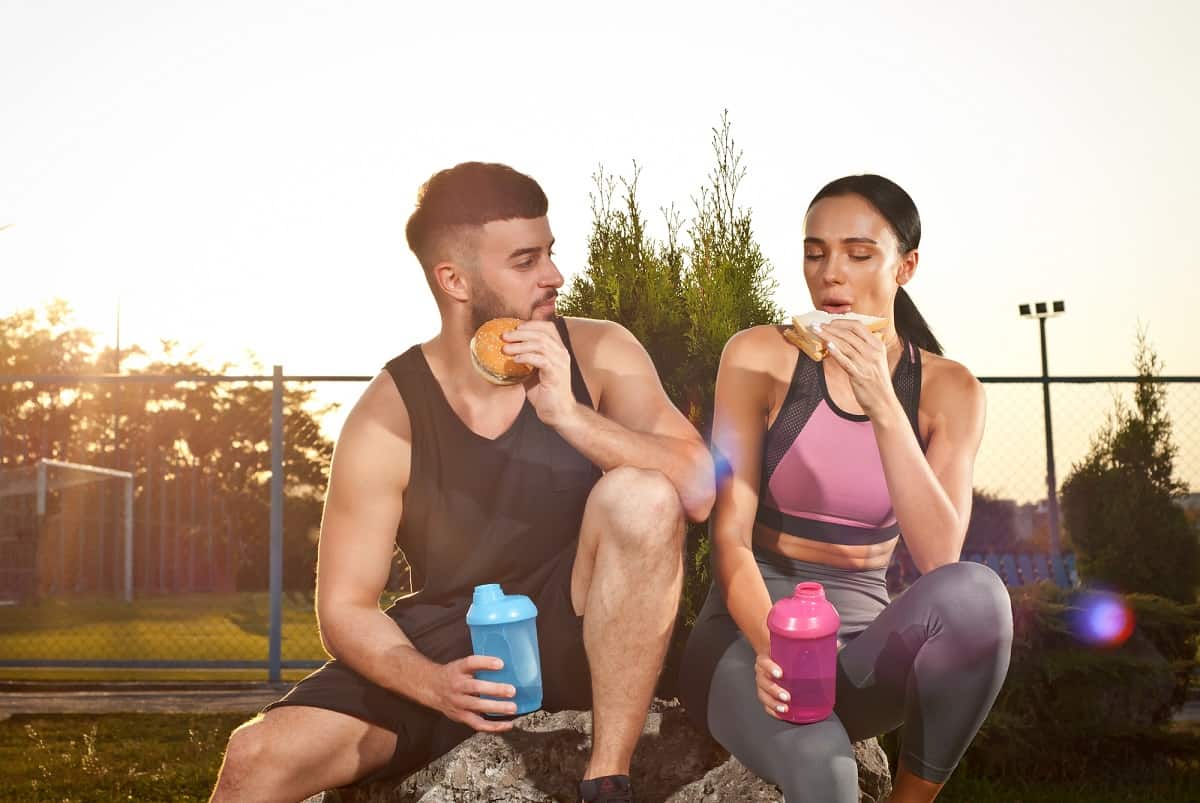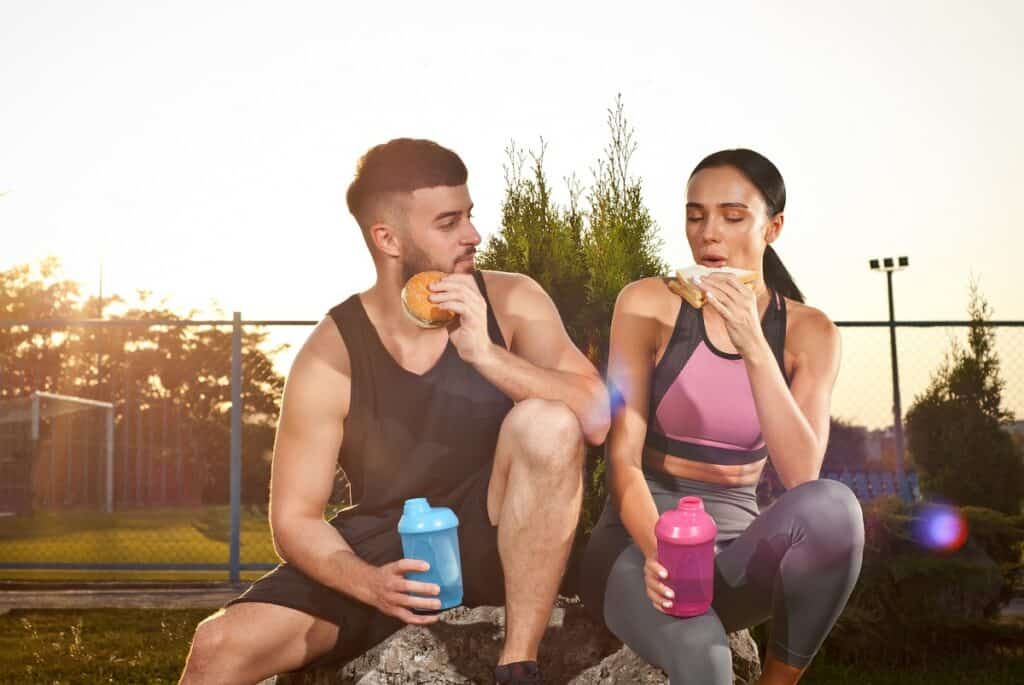 Foods to avoid
There's no hard-and-fast rule about specific foods to avoid, as this will likely depend on your individual tolerance to foods, cultural preferences, etc. However, here are some general tips:
Avoid too much fiber. Fiber is important in an everyday diet for digestive health, but too much fiber the night before a race can sometimes lead to stomach upset. Many athletes will benefit from a little fiber in their meal – which can help maintain regularity in your bathroom schedule leading up to your race – but don't overdo it. And if you know your body is sensitive to certain high-fiber foods (like beans, for example), feel free to avoid those at dinner.
Avoid too much fat. A high-fat meal can cause indigestion and stomach upset, which is the last thing you want the night before a race. Avoid greasy or fried foods, fatty meats, and cheesy sauces.
Skip spicy foods if you know they don't sit well. There's nothing wrong with spicy foods if you eat them comfortably and regularly (as many different cultures do). However, if you know spicy foods sometimes give you an upset stomach or send you on a trip to the bathroom, probably best to skip 'em the night before a race.
Avoid sugar alcohols. Sugar alcohols like xylitol, eryhtritol, sorbitol, maltitol, and mannitol are commonly found in sugar-free desserts and candies (for example, they're super common in those lower-cal pints of ice cream). However, many people are sensitive to these, experiencing stomach upset. And in large amounts, they can cause water to shift into the large intestine, causing diarrhea.
Don't try anything new. In general, it's best to err on the side of caution and not try any new or untested foods in the days leading up to your race. Stick to what you know works well for your body.
Dinner ideas for the night before your race
So given all that info – what should you actually eat? Here are some examples of carb-rich meals for the night before a race that have worked well for athletes.
Pasta with red sauce, zucchini, and lean beef
Quinoa or rice bowl with grilled chicken, roasted sweet potato, chopped tomatoes, and avocado
Short stack of pancakes, fruit salad, and a hardboiled egg
Stir fry with chicken/tofu/shrimp, veggies, and rice
Roasted salmon over rice with zucchini
Turkey burger on a bun, cucumber salad, and roasted potatoes
Sweet potato hash with eggs
Remember, the longer your race and the more competitive you are as a runner – the more important this pre-race dinner is. If you're just going out for a fun 5K with some friends, you don't need to worry about crafting the perfect dinner the night before.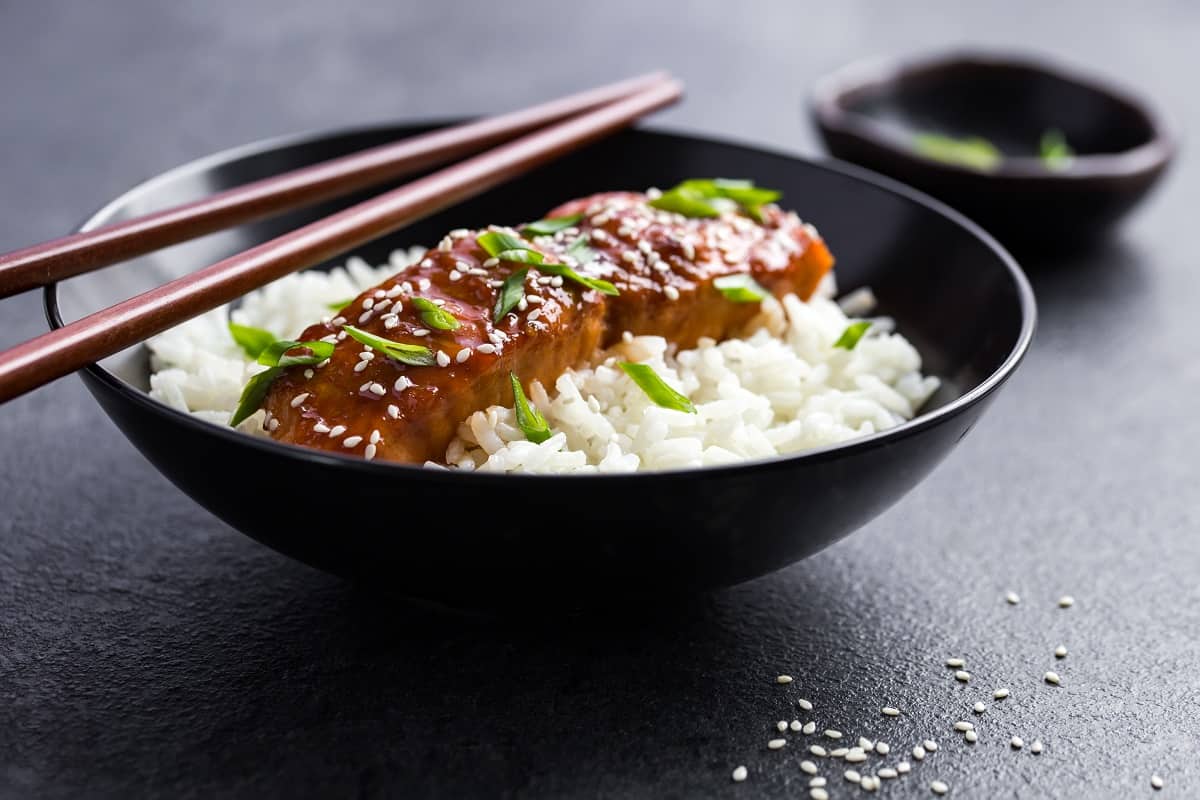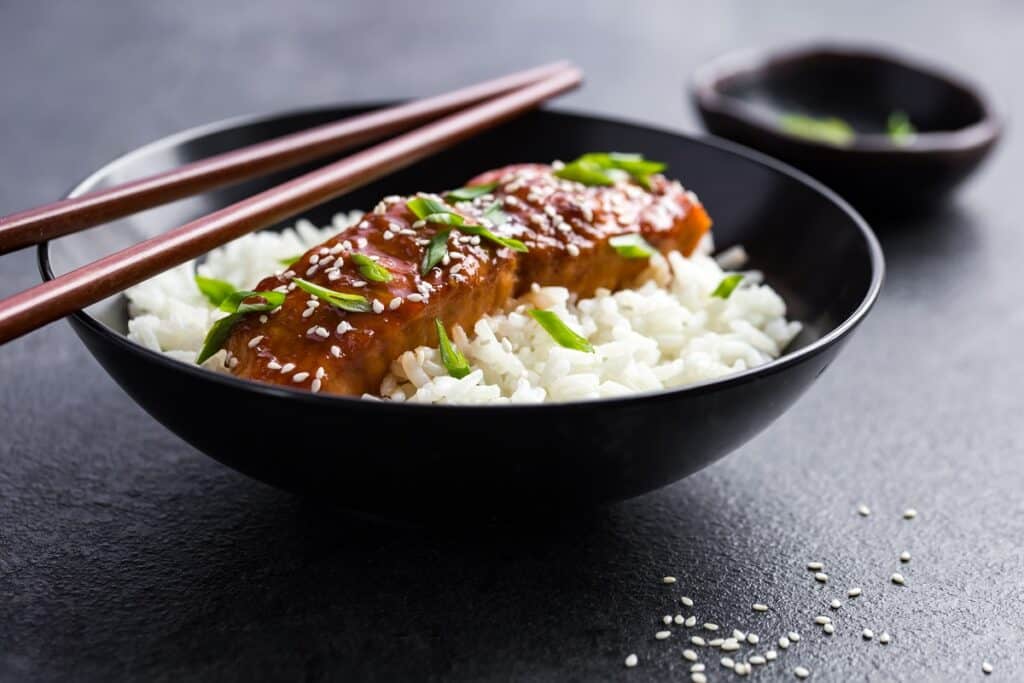 What about drinks?
You'll want to stay hydrated the day before your race, but no need to overdo it. Chugging extra glasses of water prior to going to sleep will just lead bathroom runs throughout the night – which might make getting quality sleep difficult.
Instead, sip on your water bottle regularly throughout the day before.
Also, avoid alcohol the night before a race. It's a mild diuretic, which causes your body to urinate more. (While the fluid losses are relatively mild with one or two drinks, it's still not a great idea before exercising.) It also affects your sleep quality, which is not ideal before your event.
It's wise to avoid caffeine before bed time since that also may impact your sleep quality. (Though caffeine the morning of a race can be a good strategy for boosting performance.)
What if you don't want a big dinner?
Many people worry that eating a large dinner will leave them feeling uncomfortable before bed. Or perhaps nerves are kicking in, and you usually don't have a big appetite the night before your race.
If this is the case, aim to make lunch your bigger meal of the day, and then have something smaller as your evening meal. Don't forget that you'll also have the chance to replenish your fuel stores with a good breakfast, so don't panic if you're not feeling super hungry the night before.
Final Word
When it comes to what to eat the night before the race, much of the answer lies in what makes you feel your best! Choose carb-rich foods that you know sit well and that you enjoy eating. Skip any new foods and heavy or fat-rich meals. With the right meal composition, you'll arrive at the starting line feeling fueled and ready to run.
Share: What are your favorite pre-race dinners? Any questions that you have?
Feel free to pin this post to share with others.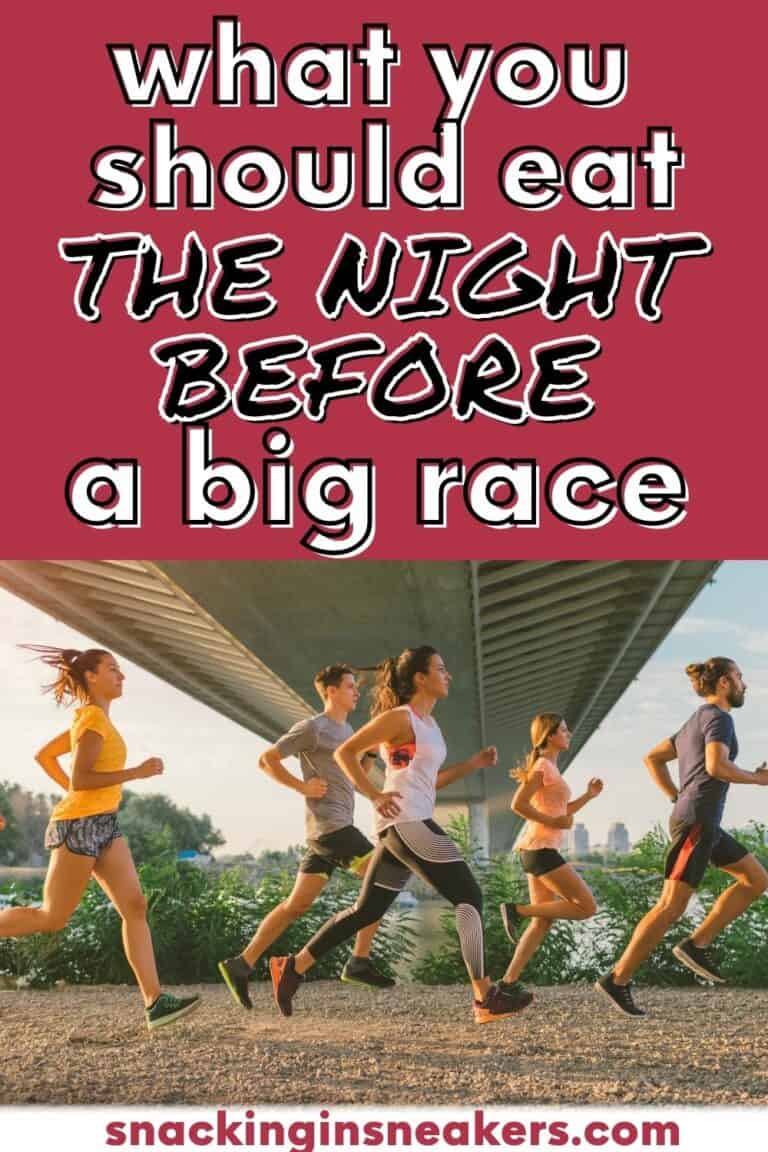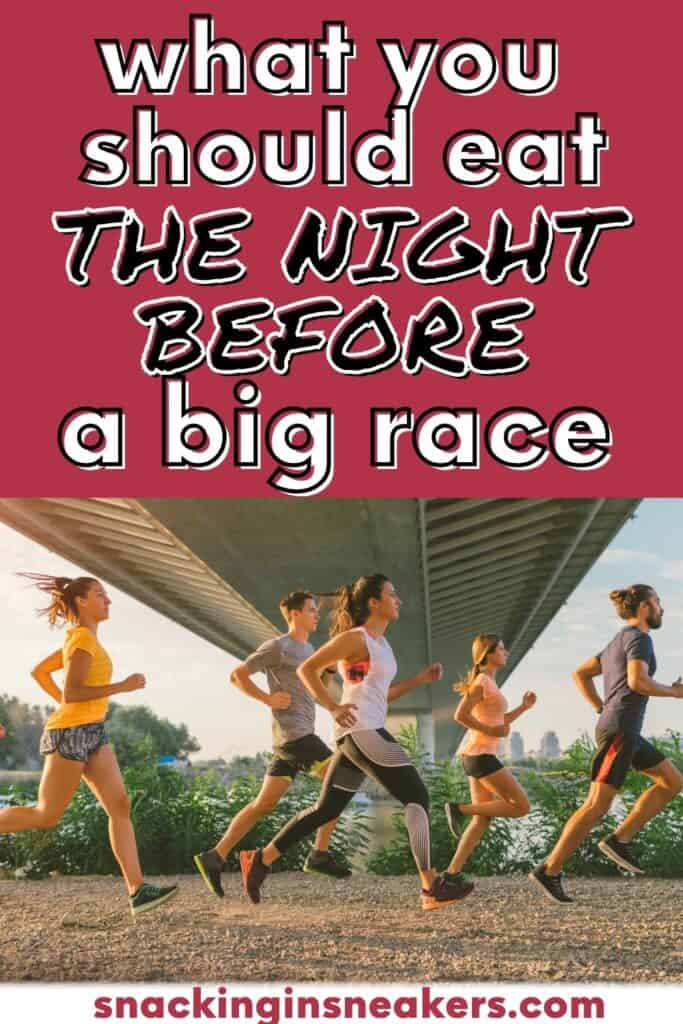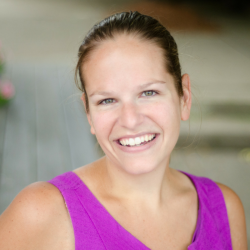 Latest posts by Chrissy Carroll
(see all)