Coconut water started trending as a sports drink alternative for runners back in 2012, and it seems to be gaining traction again. But is coconut water better than Gatorade or any of the other commercial sports drinks?
Many manufacturers claim it is. Bottles tout that they have "more potassium than a banana to prevent cramping" or that it has "natural energy" to boost performance.
But let's break down the facts about coconut water for runners…
Coconut water for everyday (non-exercise) hydration:
One cup of coconut water provides about 50 calories and 10 grams of sugar depending on the brand. This definitely makes it a better option than sodas and other sweetened drinks for every day hydration. While your best choices for everyday hydration are plain water, seltzer, or unsweetened teas (as these all have zero calories) – coconut water could be something worth swapping in sometimes if you dislike those other options.
It's also got a whopping 400 to 500 mg of potassium per cup (yes, a bit more than a banana), which is essential for heart health and muscular health. Getting enough potassium each day and reducing your sodium intake, along with an overall healthy diet, can help lower your blood pressure too.
That being said, potassium is found in plenty of other fruits and vegetables too. There's no need to rely on coconut water for potassium if you're eating a balanced diet rich in produce. Coconut water is also a bit expensive, running about $2 or $3 per carton or bottle – versus $2 or $3 for a whole bunch of bananas or bag of potatoes.
Coconut water during your workout:
Many runners will turn to coconut water when they want a more natural alternative to a sports drink. I don't think coconut water is necessarily better than Gatorade, Powerade, or other sports drink options. It's just another type of choice on the market that may fit your dietary preferences – and that's cool.
(As an aside, you can also try making your own electrolyte drink with maple syrup and fruit if you're searching for a more natural choice).
You'll want to be proactive about looking at the labels and making a few adjustments to your coconut water if you plan to use it during exercise. Most brands of coconut water provide less sodium than ideal, and some fall short on carbohydrates.
For example, most commercial brands range from 11 to 19 grams of carbohydrate per cup. During exercise lasting longer than an hour, you ideally want to take in 30-60 grams of carbohydrate per hour. If you're relying solely on coconut water for your carb intake, and the brand you choose is on the lower end of that range, you may end up overhydrating in order to take in enough fuel. An easy solution would be looking for a brand with more carbohydrates, or also taking in a food or gel during training.
But in addition to that factor, most coconut water brands also do not contain enough sodium for workouts longer than an hour. Most commercial brands of coconut water only provide approximately 110 to 185 mg of sodium per liter, whereas the ACSM recommends 500 to 700 mg of sodium per liter of fluid that you take in.
The fix? One option is to add about 1/8 tsp salt (287 mg sodium) to 1/4 tsp salt (575 mg sodium) to your liter of coconut water. That will bring the sodium around the recommended range.
If you don't like the way that tastes, you can drink coconut water but supplement with something like base salts, salt tabs, or salty food.
[Tweet "Should runners use coconut water instead of a sports drink? Find out here."]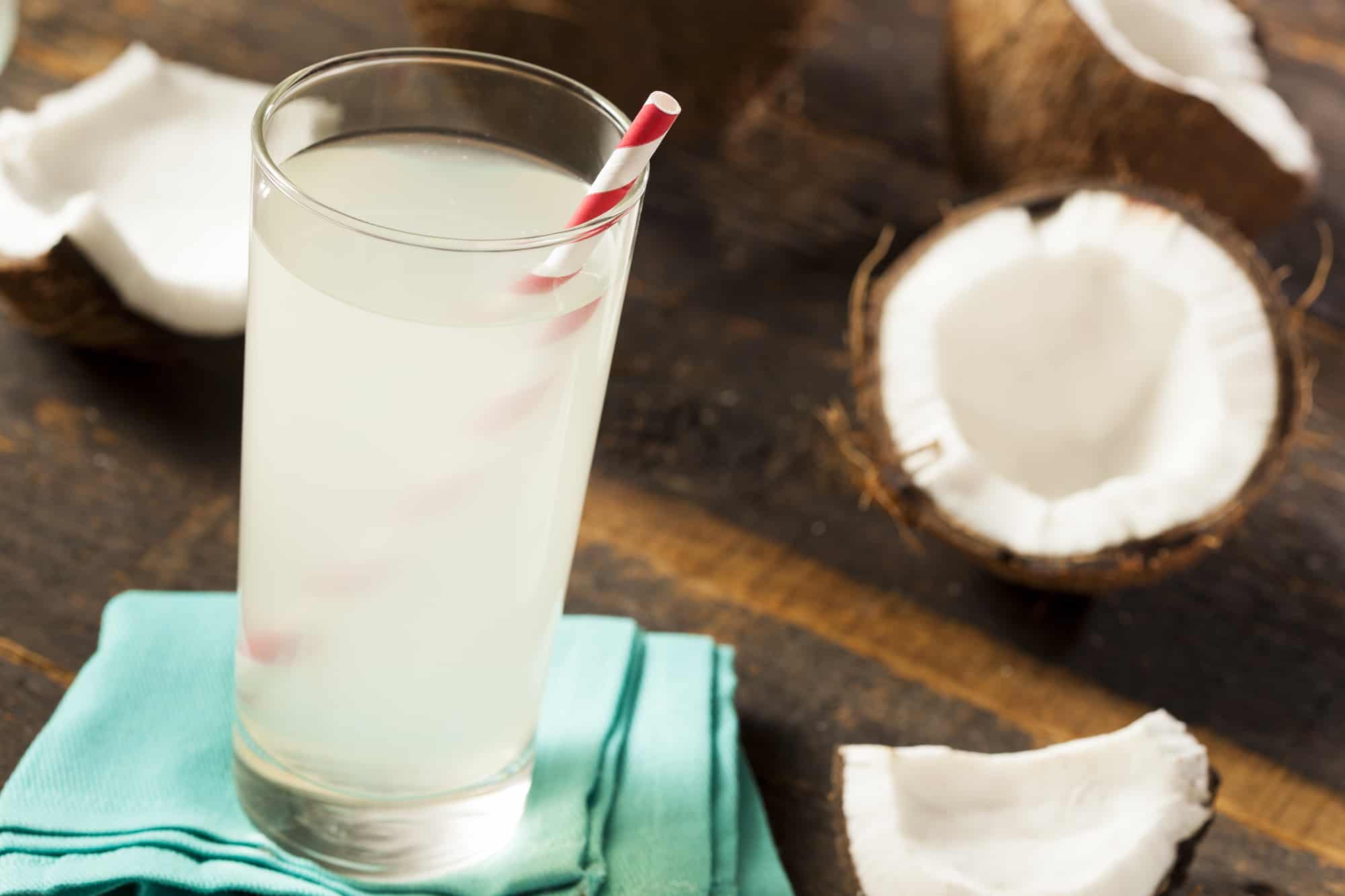 What about coconut water for cramping?
Most of the research on muscle cramping during exercise suggests that it's due to neuromuscular fatigue. In other words, the system of your muscles and nerves working together simply gets tired and leads to cramping. There is very little research that supports loss of electrolytes as a factor in cramping for recreational runners and other athletes during exercise.
That said, ask anyone in your running group about cramping and someone will tell you that electrolytes like sodium or potassium helped. Whether that's the placebo effect or not is up for debate. 😉
If you want to test out coconut water to see if it helps prevents cramps during your workouts, by all means – test it out. Just know that the research doesn't necessarily back it up.
Coconut water post workout:
After a workout, coconut water can be a good choice for rehydrating. Several studies have looked at the effects of coconut water on rehydration after exercise and found it comparable to (no better than, no worse than) sports drinks.
Outside of fluid, it can also be a way to replenish electrolytes and some carbohydrates. One of the best ways I think you can use coconut water post workout is as a liquid base for a recovery smoothie. Combine it with fruits, greens, a source of protein (Greek yogurt, protein powder, or nut butter) – and you've got a well-balanced, easy to drink recovery meal that's packed with nutrition.
The verdict on coconut water for runners:
Coconut water isn't the magical beverage that many people make it out to be, but it can be a nutritious addition to a runner's diet after a workout. You can also use it during a run, but make sure to adjust the sodium content as needed.
Share with me: What are your thoughts on coconut water for runners? Have you ever tried coconut water during a run or post workout? Do you like the taste of coconut water?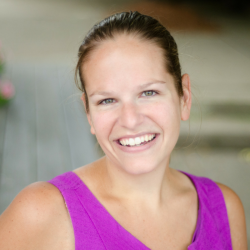 Latest posts by Chrissy Carroll
(see all)