Most runners – at one time or another – have experienced muscle cramps while pounding the pavement. Whether it's a Charlie horse in your calf or a twinge in your hamstring, muscle cramps during running are never fun to deal with.
But what causes these cramps? And how can we prevent them?
Interestingly, the answers to these questions have been widely debated in recent years. Let's take a look…
Disclaimer: This post was written by Chrissy Carroll, MPH, RD and RRCA Certified Running Coach. It is for informational purposes and does not constitute individualized training or medical advice. For medical concerns about cramps, consult a doctor.
Note: This post was originally published in 2017 and has been updated in 2022.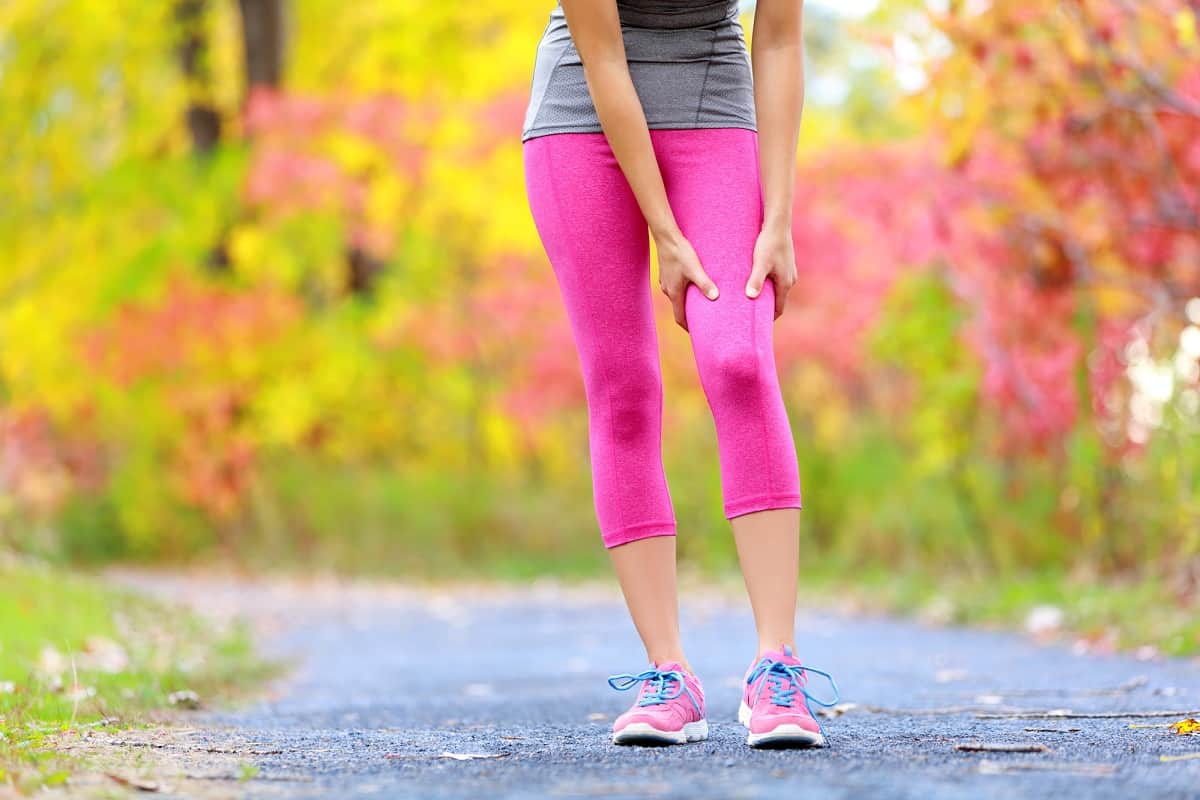 What causes muscle cramps?
Muscle cramps occur when your muscle fibers are in a state of involuntary contraction. Unlike when we are doing a specific exercise and we have our muscle contract then relax, with a cramp the muscle stays in that contracted state.
While the numbers are tough to pinpoint, research suggests anywhere from 18-70% of marathon runners have experienced exercise-induced cramps. The severity of these cramps can vary widely, with some people experiencing a quick spasm and others experiencing excruciating pain lasting several minutes. Luckily, most people fall into the former category.
If you scour the internet, you can find tons of anecdotal advice related to cramps. In reality, exercise-related cramping isn't fully understood.
The most common theory that's tossed around is that cramping is related to electrolytes and hydration during running. But this theory has quite a few holes, and there are other theories to consider as well.
The dehydration and electrolyte theory
The original evidence supporting the idea that cramps were caused by electrolyte or hydration imbalances came from the 1920's and 1930's. Studies (as described in this review) looked at miners, ship workers, construction workers and steel mill workers during this time. They found that providing saline drinks or salt tablets was able to reduce muscle cramps, particularly during hot temperatures.
Interestingly, some of this research suggests it was not just dehydration that contributed to fatigue, but rather intake of plain water without sodium (which we know over long endurance exercise can increase the risk of hyponatremia, or low blood sodium, which is a dangerous condition).
However, when we look at more recent research with dehydration and electrolytes, it becomes a little more confusing.
Studies have tested athletes with dehydration – both at a 3% loss of body weight and approximately 5% loss of their body weight – and found that these athletes did not have increased susceptibility to cramps. 
Along the same lines, both marathon runners and ultra-distance runners who experienced cramps were not more likely to be dehydrated or suffer from electrolyte imbalances, compared to those who did not have cramps.  In fact, even studies as early as 1986 have shown muscle cramps in runners may not be connected to electrolytes or fluid imbalance.
However, there is recent research in 2019 that found that an electrolyte drink decreases susceptibility to cramping compared to water after dehydrating exercise. Another study found similar results; that electrolyte drinks may not prevent cramps all together, but may reduce susceptibility to cramping in individuals prone to them. Plus, additional research suggests that a carb and electrolyte containing sports drink may not prevent cramps, but may prolong the amount of time until those cramps occur.
Kind of confusing, huh?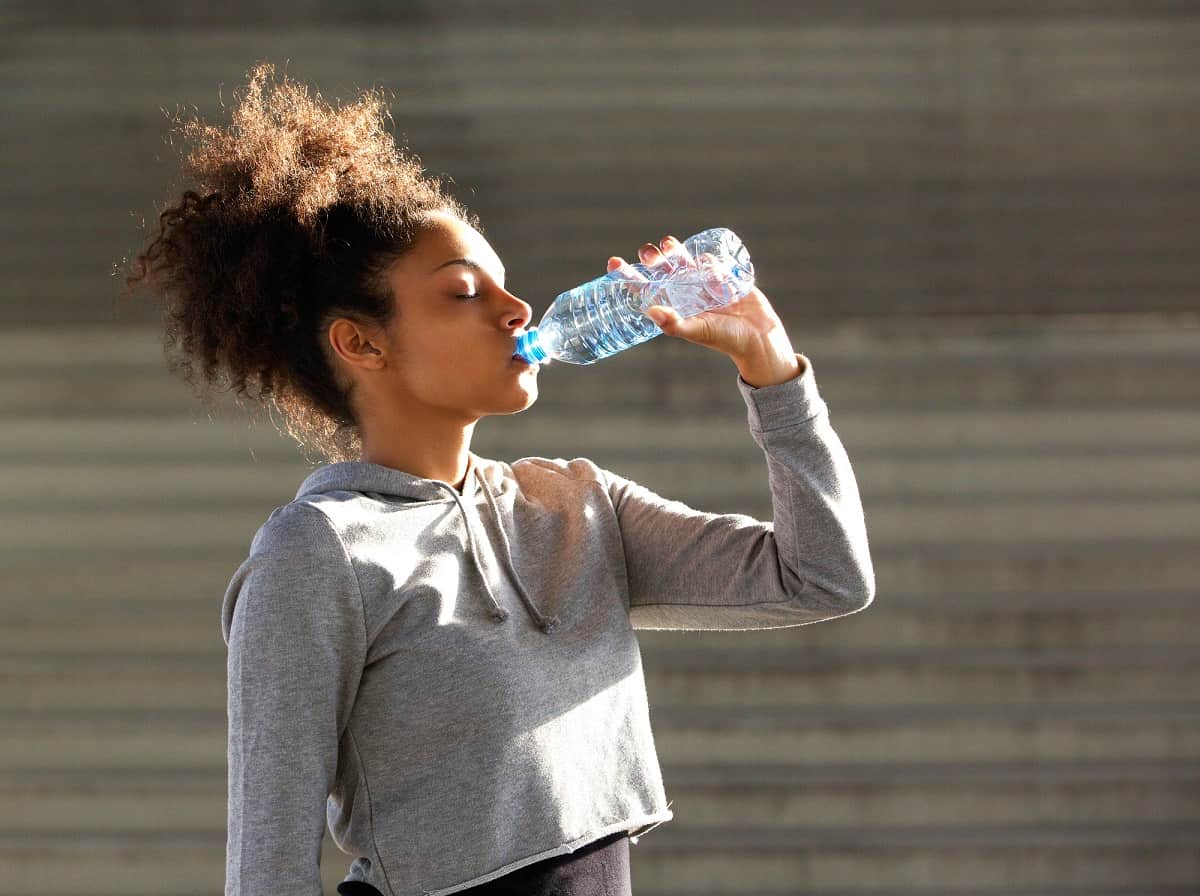 There is also research looking specifically at certain individual electrolytes:
Sodium – This would logically be the most important electrolyte to examine, since it was connected to the early industrial research and its role in the sodium-potassium pump involved in muscle contraction. However, some of the studies mentioned above did not detect differences in serum sodium in those with vs. those without cramps.
A 2005 study on triathletes did find that those who experienced cramps had lower levels of sodium than those without cramps, those the levels were still within normal limits. Perhaps for these athletes, a "lower normal" might be enough to contribute to cramping, but it's likely not the definitive or only answer. 
Potassium – "Eat a banana!" is common advice for cramping due to their high potassium content, but questionable. A 2012 study concluded that bananas were unlikely to affect cramps by providing potassium, as the increases in serum levels are marginal and don't occur quickly enough to likely make a difference during an event. (Though perhaps baseline potassium status may play a role).
Magnesium – A 2020 Cochrane Review did not find any randomized control trials which investigated magnesium on exercise-associated muscle cramps, and I did not find any to date either.
Based on this data, it doesn't seem like dehydration and electrolytes is the only answer (or even the leading answer). So what else could be causing muscle cramps?
The neuromuscular fatigue theory
The neuromuscular fatigue theory suggests that the system of muscular contraction involving muscles and nerves becomes tired, thus leading to cramps.
Premature fatigue of this system may play a role through an excitatory effect on muscle spindle activity, leading to increased central nervous system excitement and increased activation of the muscles (thus causing the cramp). This fatigue may also affect activity at the golgi tendon organ, which are sensory receptors that sit where a tendon attaches to a muscle.
One piece of evidence to support this theory comes from looking at cramps that are electrically stimulated while the patient is given a nerve block for that area. Interestingly, research suggests cramps still occur – but it takes a greater stimulation frequency to cause the cramp, and they last for a shorter period of time. This indicates some nervous system involvement.
On another note, history of tendon or ligament issues has been correlated with muscle cramps during exercise, suggesting that compromising the integrity of the musculoskeletal system and interconnected nervous system (possibly without proper recovery) may be connected to cramps.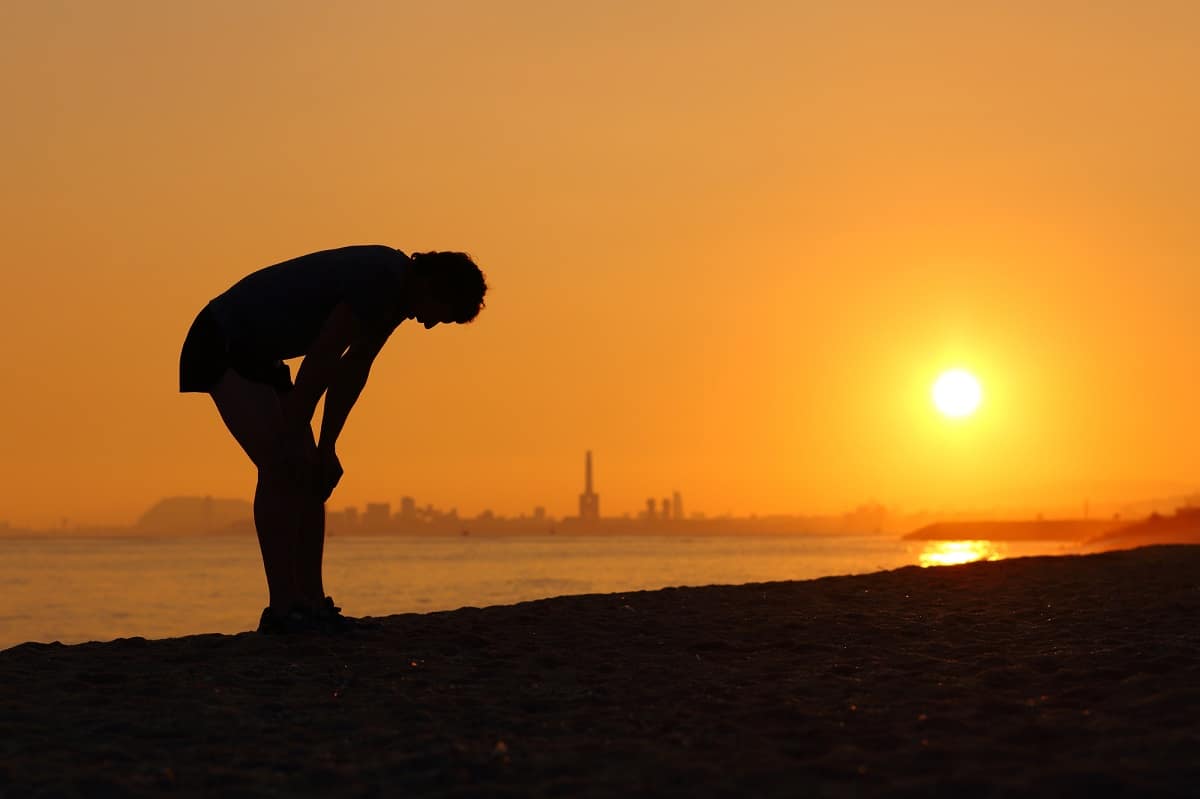 The genetic theory
There also may be a genetic component to muscle cramps during running, particularly related to those that code for code for connective tissue components.
A 2013 study found that there was a significant difference in the number of people with a specific genotype (specifically, the COL5A1 CC genotype) among endurance athletes with or without cramps.
Similarly, a study among triathletes found that there was an association between family history of cramping and that individual having cramps, supporting the theory of possibly genetic involvement.
So, what actually causes them?
We still don't know! But it may not be an either/or conclusion. Some athletes may experience cramps related to inadequate sodium and fluid intake, and some athletes may have cramps that have nothing to do with those. Some athletes may have a genetic predisposition to cramping, and others may simply need some adjustments to their training regimen.
In other words, it may be any one of these answers, depending on the athlete.
How to prevent muscle cramps
Given this information, here are some suggestions to hopefully prevent cramps, thinking about all of these theories together:
Train gradually
Increased speed and intensity in a training program may lead to cramping when the body is not given adequate time to adjust to that level of training, in line with the neuromuscular fatigue theory.
As such, be sure your training program follows gradual increases in weekly and long run mileage, and does not incorporate too much speed work (think of the 80/20 rule when it comes to types of runs; 80% easy runs and 20% tougher runs).
Consume adequate fluid and electrolytes during exercise
As you've probably concluded, research is conflicting on hydration and electrolytes, with several studies suggesting no impact on cramps. For some people, though, falling slightly below "their normal" may be enough to trigger a cramp.
This is likely not be the predominant cause of cramps in runners, but it is good practice to stay hydrated and achieve electrolyte balance regardless. (For example, we know that losing excess weight from dehydration may affect performance, and that drinking too much plain water over a long event without sodium may contribute to hyponatremia.)
For hydration, most athletes can drink to thirst. However, the thirst mechanism is blunted in older athletes, which may call for a bit more attention to consuming enough fluid.
One of the easiest ways to know if you're hydrating properly during running is to weight yourself naked before and after. If you've lost more than 3% of your body weight, it's probably smart to hydrate a little more the next time around.
For electrolytes, pay attention to sodium during a run. This could be as part of a sports drink, electrolyte drink, or (in the event of very salty sweaters) in a salt tablet.
Pace yourself properly during training runs and races
One study found that runners who ran faster in the early stages of the race were more likely to experience cramps than those who ran slower in the beginning. Another study drew similar conclusions among triathletes.
This could be in line with the neuromuscular theory; these athletes may have induced premature fatigue by pacing faster than they could maintain early in the race. Pace yourself properly during your races to avoid this risk factor.
Strength train
While there's little published research exploring this aside from one case study, as a coach, I'd imagine that resistance training may possibly reduce the risk of neuromuscular fatigue.
When muscles become stronger and the systems of contraction/relaxation are practiced during strength exercises, one could postulate that may help reduce premature fatigue during a run. (Postulation, not proven).
Of course, aside from cramping, strength training has a whole host of benefits for runners, including improving muscle function, improving the power of the stride, preventing injuries, and improving bone density.
[Want to start strength training? Try these
beginner bodyweight exercises
or these
resistance band exercises for runners
.]
Recover properly from injuries
A few studies have linked muscle cramps to past injuries. Whether the injury itself is connected or poor recovery from the injury is connected is still up for debate. That said, it's smart to give yourself proper time to recover, and to address any musculoskeletal imbalances that led to that injury.
For example, lower back pain that's linked to lower cross syndrome may require strengthening of the glutes and abdominal muscles, and stretching of the hip flexors – rather than simply icing or heating the lower back before the next workout.
It's important to be proactive about these relatively minor injuries for overall health and ability to maintain your runs into older age. Physical therapy can be very helpful for any injuries.
Get enough potassium and magnesium in your daily diet
This is unlikely to be the cause of cramping for most people, but it doesn't hurt to take a look at your diet and make sure you're getting enough of these nutrients.
Magnesium is essential for runners for a number of other reasons, and potassium helps the body by regulating blood pressure in addition to its role in muscle contractions.
As such, it's wise to make sure you're meeting your daily needs (regardless of any potential impact on cramps).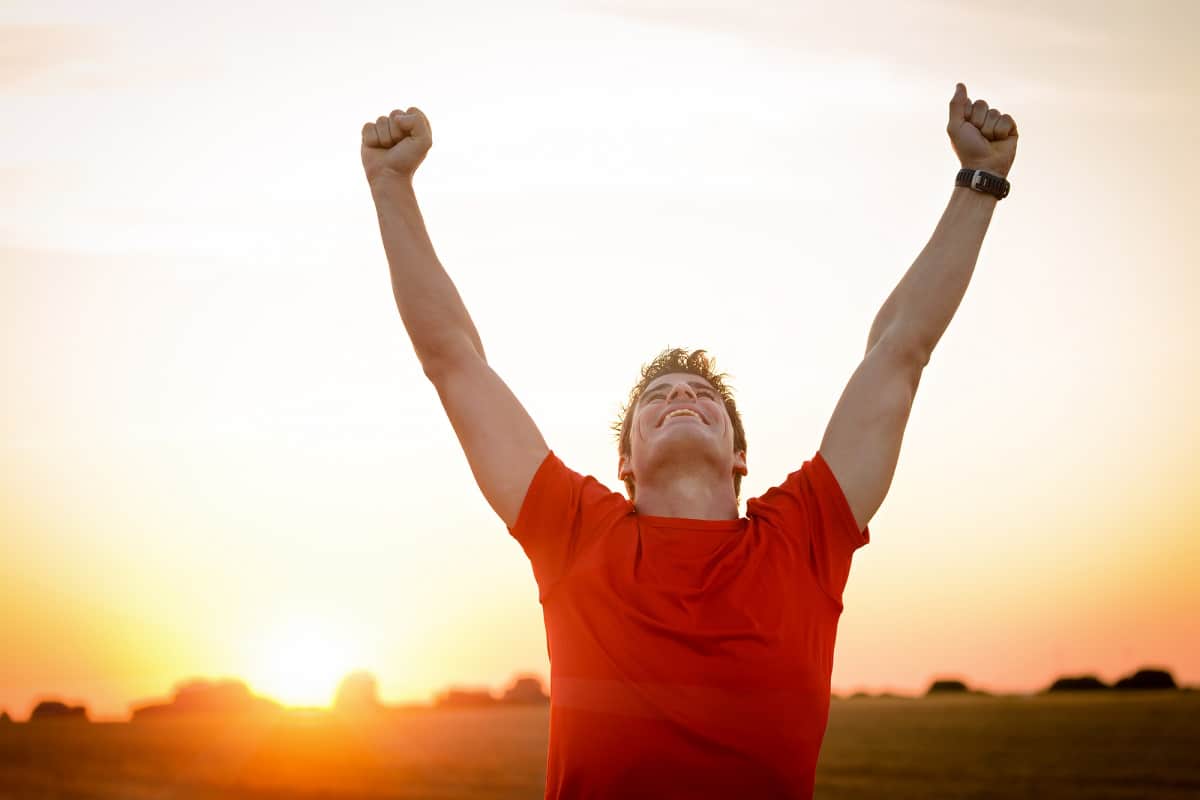 What to do if muscle cramps occur on a run?
Disclosure: This section contains Amazon affiliate links; as an affiliate I earn a commission on qualifying purchases.
You've taken all the steps to help prevent cramps, but ouch! One pops up on a run anyway. What's the best thing to do? You can try these three things:
1. Stretching
The age-old advice for a cramp has been to stop and stretch while it's going on. Stretching may not prevent cramps, but it may help address a cramp once it's started. The theory (though there is little research on this) is that stretching may affect the Golgi tendon organ action, which inhibits the alpha motor neurons causing cramps.
2. Pickle Juice
Using pickle juice is pretty common in the trail and ultra community, and there may be a good reason for that.
There's one peer-reviewed research study which looks specifically at administering pickle juice when cramping. The study did find that drinking pickle juice significantly shortened the length of the cramp when it was ingested immediately after the cramp started.
The exact mechanism is still unknown, but it's thought that the vinegar (specifically, the acetic acid) in the pickle juice stimulates an inhibitory response in the alpha motor neurons (which are excited and have more activity during a cramp). By inhibiting that activity, it may alleviate cramps.
You can feel free to try a swig right out of the jar in your fridge, or grab a pickle juice shot to take with you during a run and drink it at the first sign of cramping to see if it helps. (And if it doesn't, there's little harm to having tried it).
3. Spicy Stuff
One study looked at a beverage with capsicum, cinnamon, and ginger in a beverage, and evaluated its impact on muscle cramps compared to a control beverage. The thought is that these compounds act as transient receptor potential (TRP) channel agonists, and the authors postulate that stimulating these channels may decrease alpha motor neuron function that relate to cramps.
The found that the beverage caused an increase in contraction force to produce the cramp and decreased post cramp soreness.
Another study looked at participants that voluntarily induced cramps; they found that those who consumed the TRP agonists had a lesser cramp intensity and reduced soreness after the cramp.
There are products on the market that attempt to simulate this potential pathway; Hot Shots is a common one and may be worth at try right before your workout.
The Bottom Line
There's no one definitive answer as to why cramps occur. Though dehydration and electrolyte imbalance was the leading theory years ago, this may not be the predominant cause of cramps in runners these days (but may still affect some runners). Neuromuscular fatigue, genetic components, and past injuries may be more likely causes for many athletes.
By taking steps to train gradually, build muscular strength and endurance, recover from injuries properly, and pay attention to hydration and electrolytes – you'll give your body the best shot at avoiding those pesky cramps.
Share: Have you dealt with muscle cramps while running? What solutions have you found worked for you?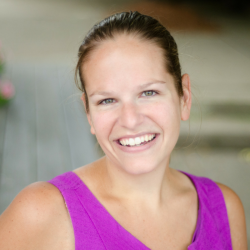 Latest posts by Chrissy Carroll
(see all)