When it comes to electrolytes, most runners are familiar with the importance of sodium and potassium. But have you ever paused to think about magnesium? This mineral and electrolyte often doesn't get the same spotlight as other nutrients, but it definitely deserves the stage. Learn more about the benefits of magnesium for runners, and how to get enough each day.
Disclosure: This post was sponsored by NOW®. As always, all opinions are my own.
Disclaimer: This post is for informational purposes only. Consult a doctor or dietitian when considering a change in your diet or supplementation routine.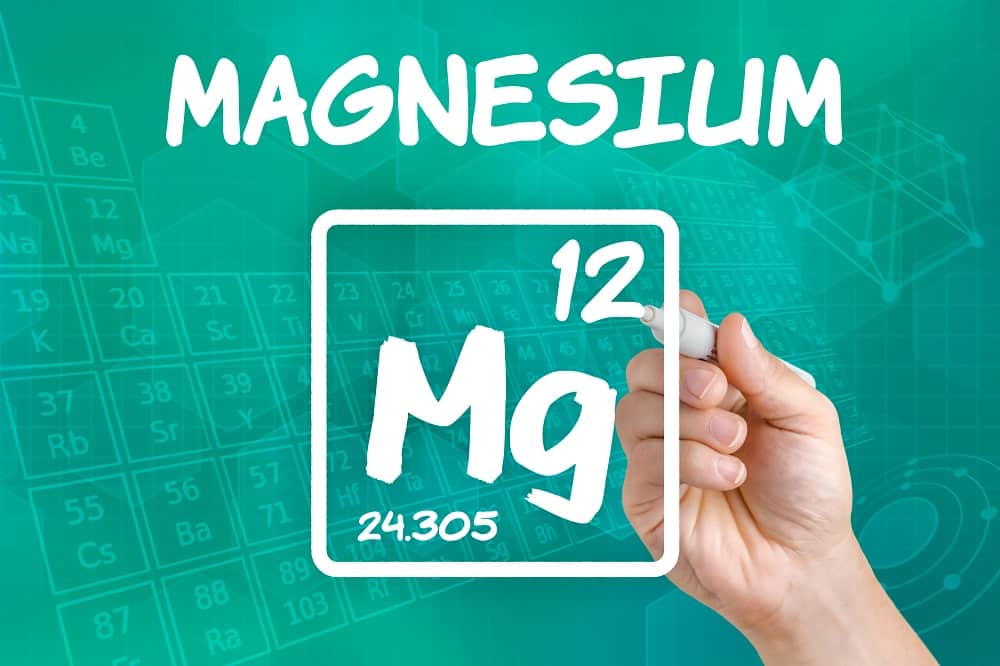 Why should runners pay attention to magnesium?
Magnesium is an unsung hero in the body, helping in numerous ways. For example, magnesium is…
A cofactor in more than 300 different enzyme systems that regulate processes like protein and glucose metabolism, along with many others.*
Required for energy production.*
Involved in muscle and nerve contractions.*
One of several minerals that promotes good bone health.* (An early study showed a correlation between higher magnesium intake and bone mineral density in female endurance runners.)
And when it comes to running specifically? There's no current evidence to suggest that magnesium enhances endurance performance (source) – but it may be involved in other aspects like exercise recovery or muscle health.* For example:
A study in the European Journal of Applied Physiology found that one week of magnesium supplementation reduced muscle soreness following a 10K downhill running time trial.*
Among professional cyclists completing a 21-day event, a study in Nutrients found that magnesium supplementation may have exerted a protective effect against some muscle damage with such a long, strenuous event.*
Several studies have linked higher dietary magnesium to more skeletal muscle mass and better power or functional strength measurements (source, source). There's also some evidence that magnesium supplementation along with resistance training protocols may improve strength or functional markers more than just resistance training alone – though the potential benefit could vary based on initial magnesium status, training status, and age (source).*
Many runners don't meet their needs
As you can see, magnesium is a winner when it comes to promoting overall health and exercise-specific benefits. However, among the United States population as a whole, some research suggests about 48% of individuals appear to fall short meeting their magnesium intake though their diet alone.
Distance runners in particular may be at greater risk for magnesium deficiency due to the fact that some magnesium is lost in sweat. While electrolytes like sodium and potassium are lost in higher amounts, some magnesium is still lost in sweat – typically around 2 to 12 mg per liter of sweat.
That's not technically a lot in an single short training session, but for a distance runner training multiple hours per week during hot weather, it's enough that you should be sure you're getting adequate amounts in your diet.
In fact, research suggests that strenuous exercise may increase overall magnesium needs by as much as 10 to 20% due to both sweat and urinary losses.
Studies on runner's diets also support that many don't get enough magnesium. For example, a study in Mediators of inflammation assessed a group of 44 amateur marathon runners, and found that average daily consumption of magnesium was about 33% below the recommended amounts. Similarly, a study of Polish elite runners analyzed magnesium intake in their diets, and found both female and male diets were falling short.
Are you getting enough magnesium?
Wondering if you are falling short? Here's what's tough – since most magnesium in the body is stored in your bones and tissues, it's actually a bit difficult to assess magnesium status.
Less than 1% of your body's total magnesium content is in the blood, and this amount is tightly regulated. While serum blood tests are used, they don't always correlate well to your body's total magnesium status (source).
As such, it's worth taking a look at your diet (either on your own or with a dietitian) and assessing if you're meeting your needs. Take a look at the recommended dietary allowances below, and try using a food tracker to see if you're meeting your needs each day.
How much magnesium do you need each day?
Here are the RDAs (recommended dietary allowances) for magnesium from the Institute of Medicine. These are the amounts that are considered adequate for most healthy adults:
Males:
Age 19-30 – 400 mg
Age 31+ – 420 mg
Females:
Age 19-30 – 310 mg
Age 31+ – 320 mg
If you find that you're not meeting these needs each day, try adding more dietary sources. If that's not feasible, consider a supplement.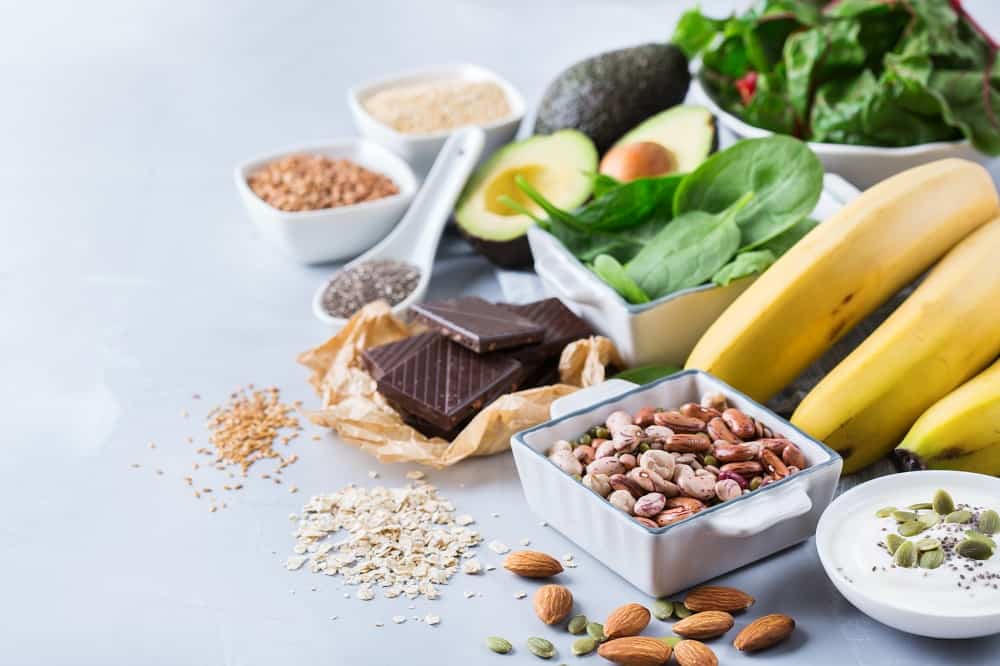 Food sources of magnesium
Luckily, there are many magnesium-rich foods available. Here are some of the top sources (magnesium content pulled from USDA Food Data Central) that you can try adding to your diet:
Pumpkin seeds (dried kernels): 1 ounce (a little less than 1/4 cup) = 168 mg
Almonds (dry roasted): 1 ounce (22 almonds) = 79 mg
Spinach (cooked): 1/2 cup = 78 mg
Cashews (dry roasted): 1 ounce = 74 mg
Cashew butter: 2 tbsp = 66 mg
Dark chocolate (70-85% cacao solids) = 65 mg
Black beans (cooked): 1/2 cup = 60 mg
Rolled oats (1/2 cup raw = 1 cup cooked): 1/2 cup raw = 56 mg
Quinoa (cooked): 1/2 cup = 55 mg
Peanut butter: 2 tbsp = 54 mg
Cacao nibs: 1 tbsp = 53 mg
Edamame (shelled): 1/2 cup = 49 mg
Potato (baked, flesh and skin): 1 medium potato = 48 mg
Tofu (firm): 1/2 cup = 47 mg
Sunflower seeds (plain, salted, without shell): 1/4 cup = 46 mg
Chia seeds: 1 tbsp = 41 mg
Macadamia nuts (raw): 1 ounce (10-12 kernels): 37 mg
Banana: 1 medium = 32 mg
Salmon (wild Atlantic, cooked with dry heat): 3 ounces = 31 mg
Avocado (raw): 1/2 of one = 29 mg
Milk (1%): 1 cup = 27 mg
Wild rice (cooked): 1/2 cup = 26 mg
Plain Greek yogurt (nonfat): 1/2 cup = 14 mg
Wheat bread: 1 slice = 11 mg
For example, here's a sample runner-friendly meal plan for a magnesium-packed day:
Breakfast: Bowl of oatmeal made with milk, topped with a sliced banana and cashew butter
Snack: Salted edamame
Lunch: Salad topped with bell peppers, salmon, almonds, wild rice, and sliced pears; whole wheat roll on the side
Snack: Apple with peanut butter (or my apple peanut butter energy bites!)
Dinner: Loaded potato with taco-seasoned ground turkey, black beans, spinach, and salsa
Dessert: Greek yogurt topped with dark chocolate, raspberries, and pumpkin seeds
Magnesium supplements
If you aren't getting enough magnesium through your food choices, you might consider a supplement as an adjunct to your diet. There are several different types of magnesium supplements on the market. Here's a quick breakdown of popular options: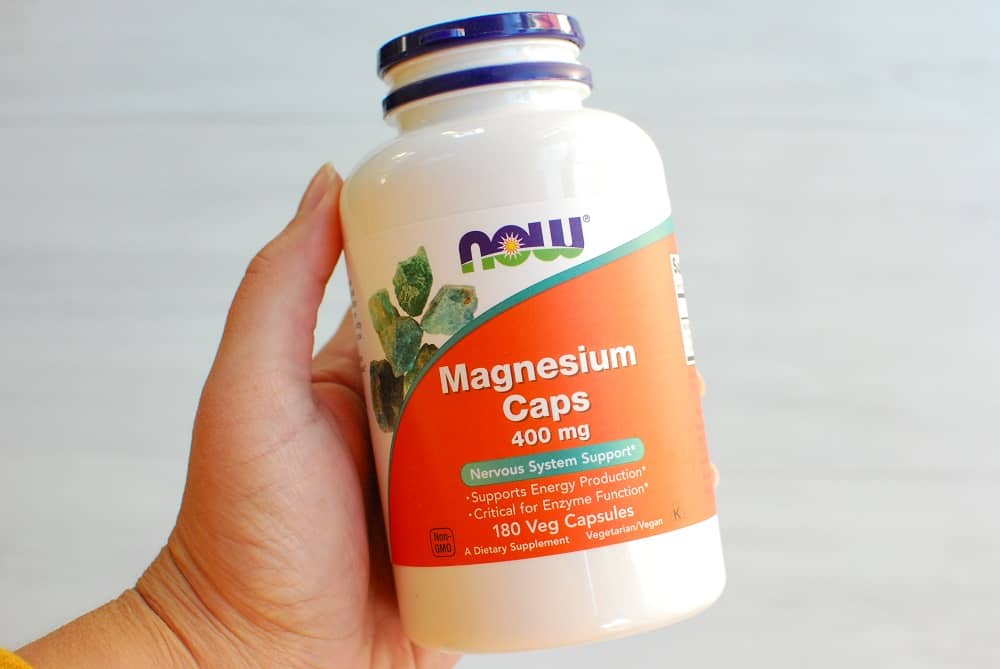 Of these five options, I think any of the first four would be a good option for runners who need to supplement their diet. Magnesium glycinate seems to be a great choice if you already have regular bowel habits, as it's gentle on the digestive system and highly absorbable. You can talk with your doctor or dietitian more to see which may be right for you depending on your goals and any other health concerns.
Save on magnesium-rich foods and supplements!
If you want to stock up on magnesium food sources or supplements, check out NOW®. You can use code CHRISSY and you'll get 20% off your NOW® purchase.
I like to buy my seeds and nuts from their natural foods section. I legit have an entire shelf in my pantry with these items: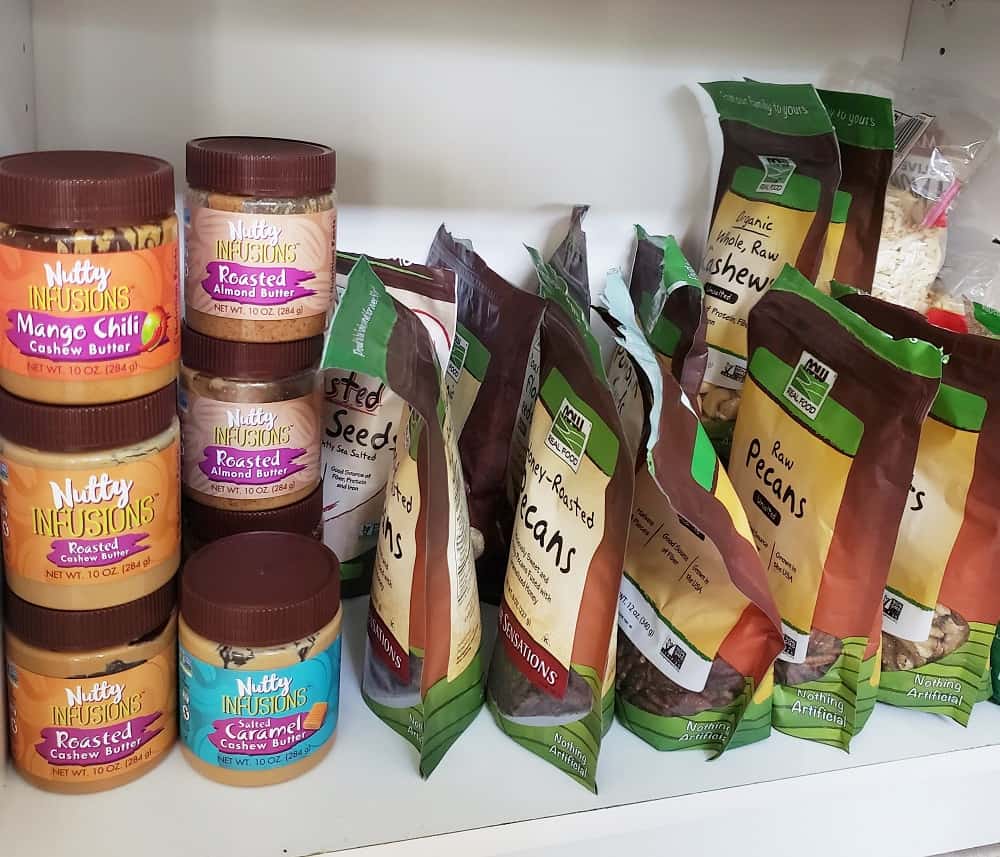 So many of the top shelf-stable food sources – like pumpkin seeds, almonds, cashews, etc. – are available directly from them at a reasonable cost.
And of course, they have all the varieties of magnesium supplements mentioned above.
Hopefully this article was helpful in learning more about magnesium for runners, and how to meet your needs. If you have any other questions, don't hesitate to ask in the comments below!
Share: What's your favorite magnesium-rich food?
*These statements have not been evaluated by the Food and Drug Administration. These products are not intended to diagnose, treat, cure or prevent any disease.
Feel free to pin this post to save for later!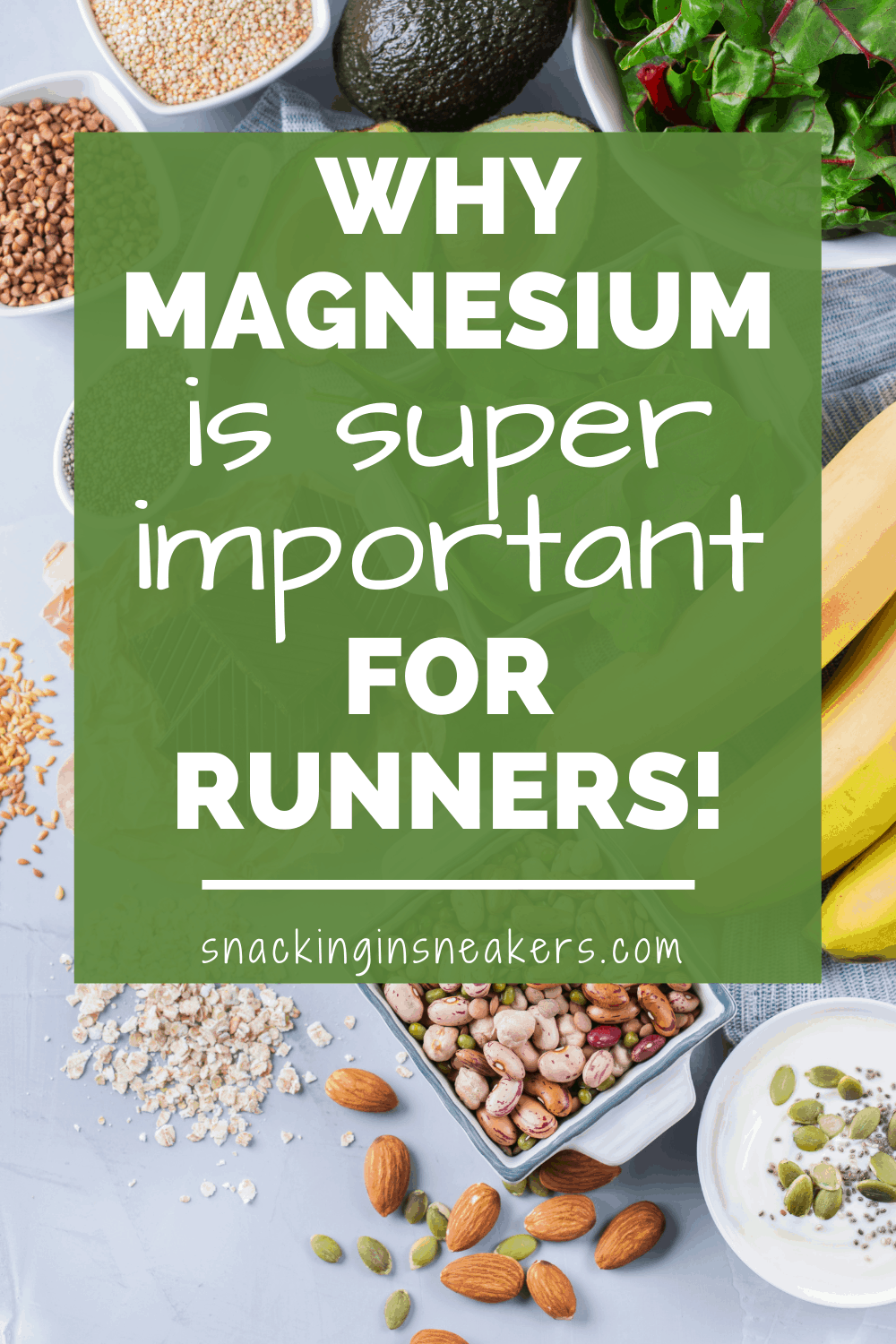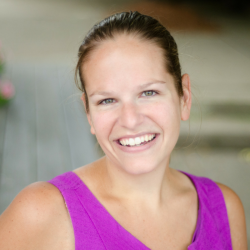 Latest posts by Chrissy Carroll
(see all)