Lately I've been sharing a lot recipe and training posts, but I wanted to mix things up this week and bring you something a little different – fun free kitchen printables!
We recently bought a house (our first, yay!) and have been looking for something interesting to do to spice up the kitchen a bit. I saw gorgeous kitchen art at a local store – including unique fruit prints and rustic farmhouse style butcher art – but the price wasn't exactly budget-friendly.
The solution? DIY-ing with some amazing free printable kitchen signs! They were fairly simple to create and I like that I could develop them to my own style preferences.
I printed mine on plain white paper and framed them with some cute off-white frames. The result: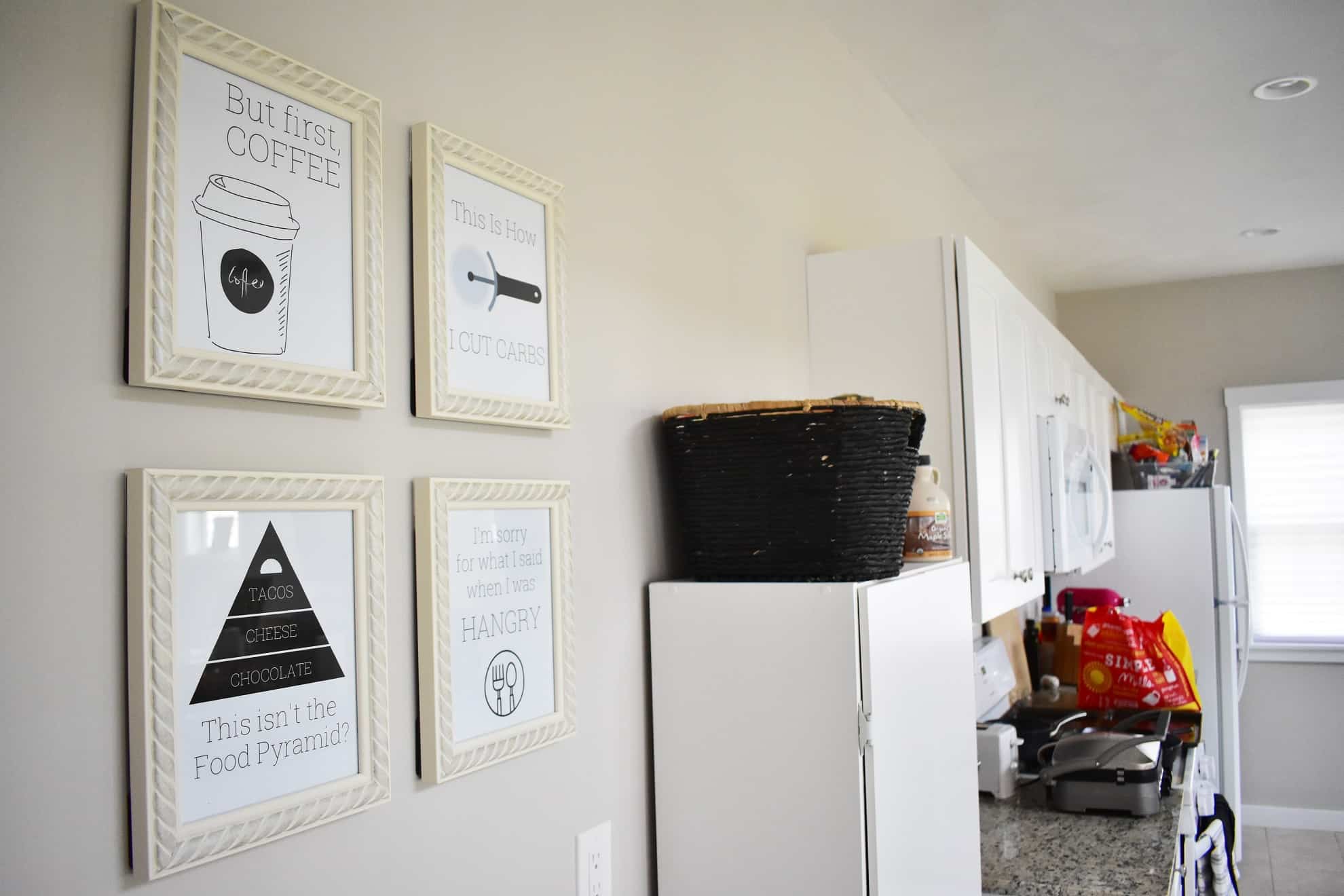 Super cute, right?! And those frames were only $4 each at Walmart, so the whole project cost me $16.
I've put together three different sets for you, each with four prints. Save one, save 'em all – they're all free for you to download.
Once you download them, you can print them off however you like. The easiest is just on white paper like mine, but you can also get them printed off on wooden blocks, canvas prints, cardstock – whatever floats your boat.
I've seen a few kitchens where instead of using frames they've used clipboards and hung prints, and I really love that concept too. Especially because wooden clipboards have a fun rustic feel to them, and you can change out the prints as frequently as you'd like!
[Tweet "Want to jazz up your kitchen? Check out these free kitchen wall art printables!"]
Here are your free kitchen printables:
Set 1: Food music printables
Songs make for great art, including in the kitchen. I broke out a fairly random mix for this set but I love it.
On an aside – Do you all know Cheeseburger in Paradise? My hubby is saying he's never heard that song before, and I'm wondering if I'm the only 30-something that knows Jimmy Buffet music?!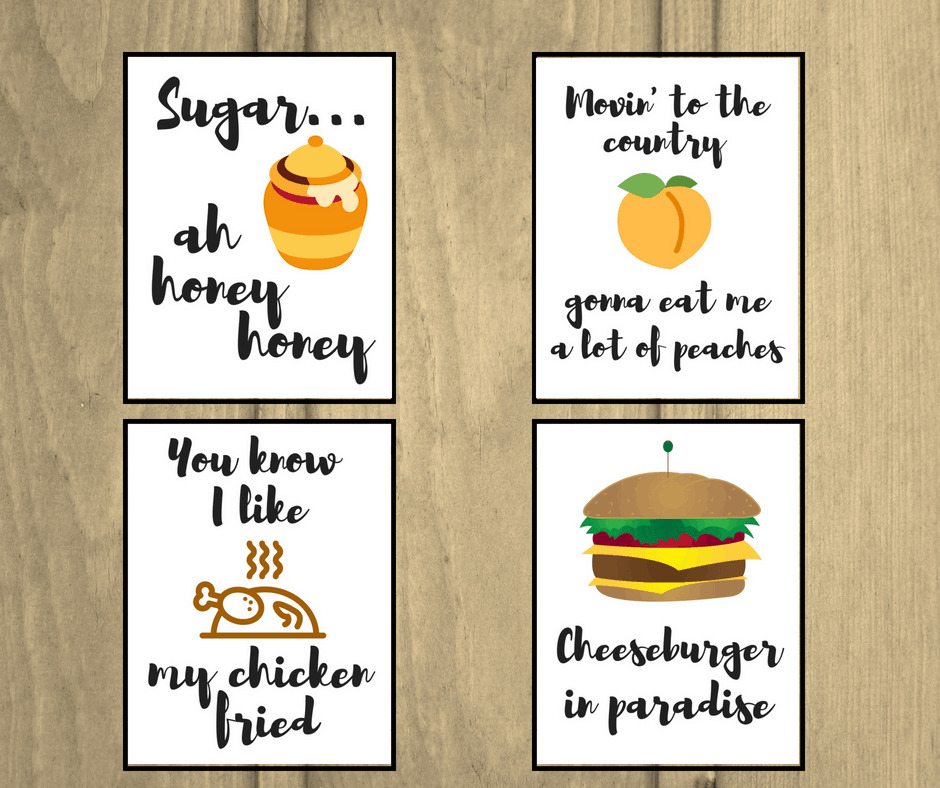 Download each of them:
Set 2: Funny kitchen saying signs
I feel like this set will be most relevant for all my running and triathlon pals – am I right?! I love the humor in them.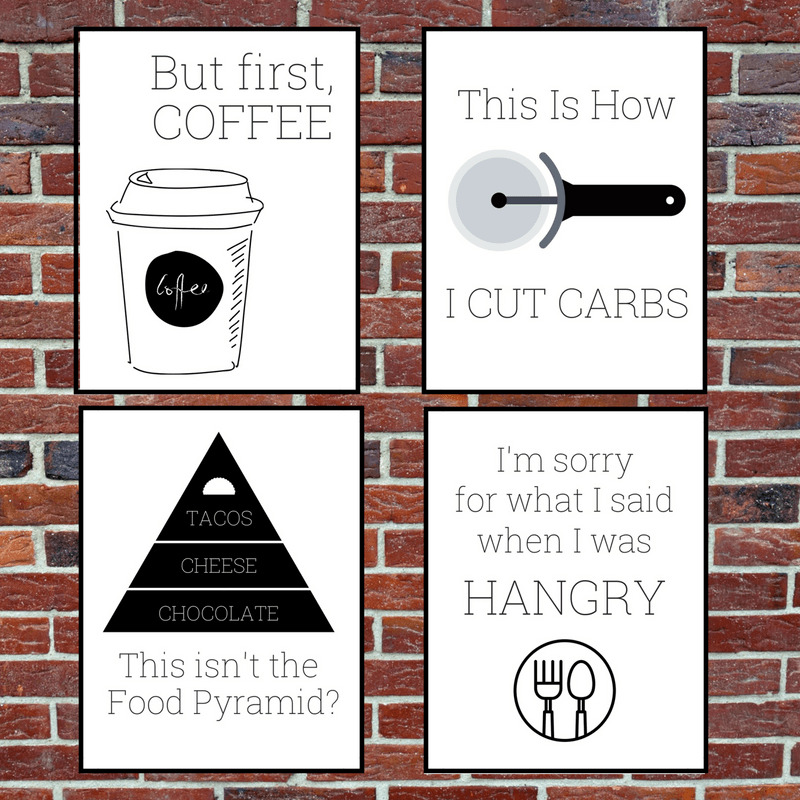 Download each of them:
Set 3: Kitchen tools printables
This set of free kitchen printables has a chalkboard-like background and each one features a different kitchen tool and positive saying.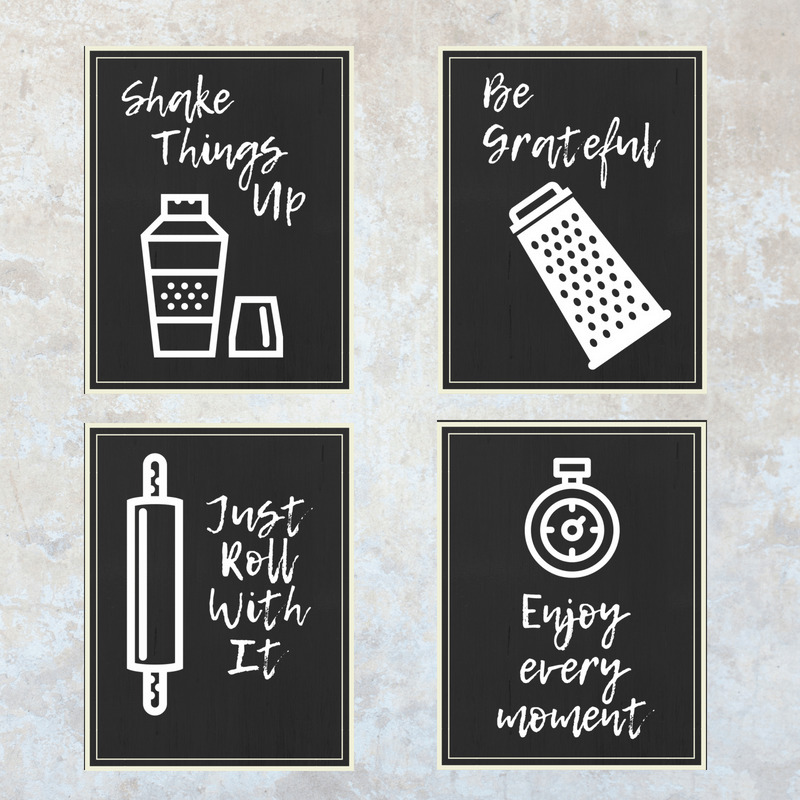 Download each of them:
Share with me: Which of these three sets of free kitchen printables do you like the best? Do you have any other great ideas for decorating a kitchen (or the rest of the house) on a budget?!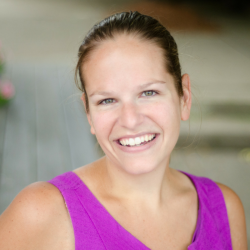 Latest posts by Chrissy Carroll
(see all)