Wondering what to add to oatmeal? These 35 oatmeal add ins are sure to take your warm breakfast bowl to a whole new level!
Disclosure: This post contains Amazon affiliate links. We are a participant in the Amazon Services LLC Associates Program, an affiliate advertising program designed to provide a means for us to earn fees by linking to Amazon.com and affiliated sites.
Oatmeal is one of those breakfast foods that I have a love/hate relationship with. If I can cook it correctly, it's wonderful – hearty and warm and perfect for fall mornings. But mess up the liquid ratio or get a bad brand of oats? The texture ends up less than stellar. If you've been following me on social media at all, you know that I've messed up more than my fair share of oatmeal breakfasts, haha.
I've tried a ton of different oatmeal brands and types, and discovered the two kinds I like for morning cooking:
1) Steel cut oats (any brand seems to work well!) cooked on the stovetop for 20-30 minutes, or
2) Flahavan's Irish Oatmeal cooked on the stove top, which only takes about 2-3 minutes.
Lately I've been a fan of the latter because it's quicker for busy mornings. Texture wise, both of these options come out way better than trying to cook oats in the microwave, or using certain store brands of rolled oats that come out with a weird chewiness.
Oatmeal is a really nice option for all you active peeps, since it's rich in the healthy carbs that you want to fuel your activities.
Of course, after you cook it up, you'll probably be wondering what to add to oatmeal to create a balanced, delicious morning meal. Here are some perfect oatmeal mix ins to add flavor and additional texture to your bowl!
[Tweet "Want to jazz up your oatmeal? Try one of these 35 oatmeal add ins!"]
35 Oatmeal Add Ins
Fruits & Veggies: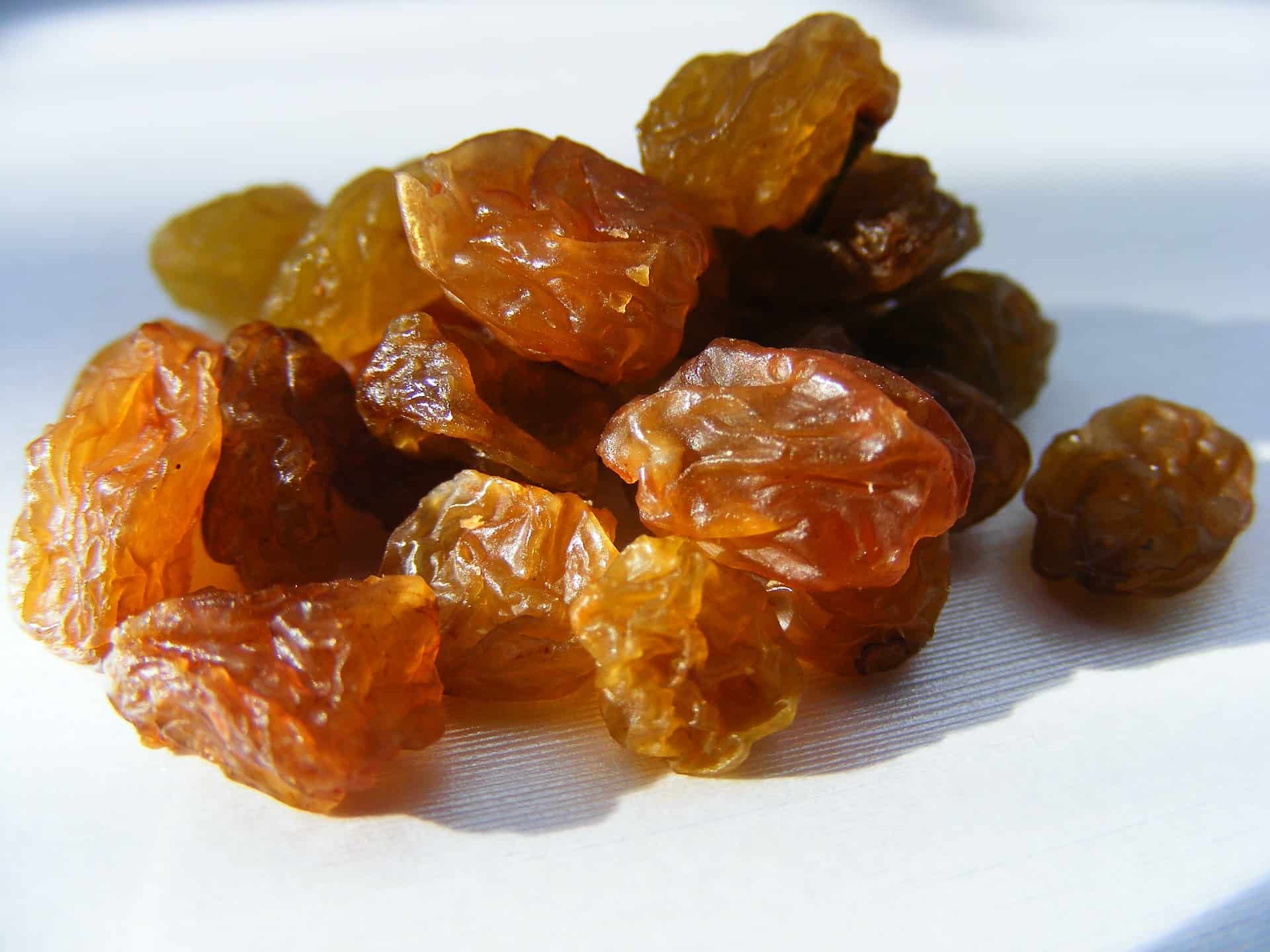 1) Dried fruit – Raisins are the standby, but you can also mix it up with golden raisins, dried cranberries, dried cherries, dried mango, dried apple…lots of possibilities!
2) Fresh fruit – Think traditional and outside the box! Chopped apples make a key addition to apple cinnamon oatmeal. Fresh sliced peaches go well with a peaches and cream style. Chopped mango and kiwi can work well in a tropical themed bowl. Mashed banana adds a nice sweetness that pairs well with peanut butter and chocolate chips (Elvis style oatmeal!).
3) Chia jam – My son is obsessed with peanut butter and jelly sandwiches, so I've often got my homemade chia seed jam in the house to use for those. I've discovered that I really love mixing that jam into my oatmeal!
4) Fruit butters – Ever pick up a fruit butter from a farmers market and then wonder what to do with it? Stirring it into oatmeal can add a lot of flavor!
5) Shredded coconut – You can find this unsweetened or sweetened, and it adds a nice depth of flavor and texture to any bowl of sweet oatmeal.
6) Pumpkin puree – Call me basic, but I love a good pumpkin dish during the autumn months. Pumpkin puree makes a fun oatmeal mix in – just add it to cooked oats, then add spices like cinnamon or a pumpkin spice blend for a perfect pop of fall flavor.
7) Mashed sweet potato or squash – Similar to pumpkin puree, this can add a subtle sweetness to your oatmeal – and boost your Vitamin A consumption!
8) Shredded carrots – Carrot cake oatmeal anyone? Try mixing cooked oats with shredded carrots, raisins, cinnamon, nutmeg, and a little plain greek yogurt.
9) Shredded zucchini – Shredded zucchini can be a little more watery than carrots. I recommend either a) letting it sit on some paper towels first to pull out some liquid before mixing it into your perfectly cooked oatmeal, or b) adding it as-is to just cooked oatmeal that might be a little thick for your liking, and letting it sit for a few minutes – the additional water in the zucchini should help thin out the texture.
Nuts: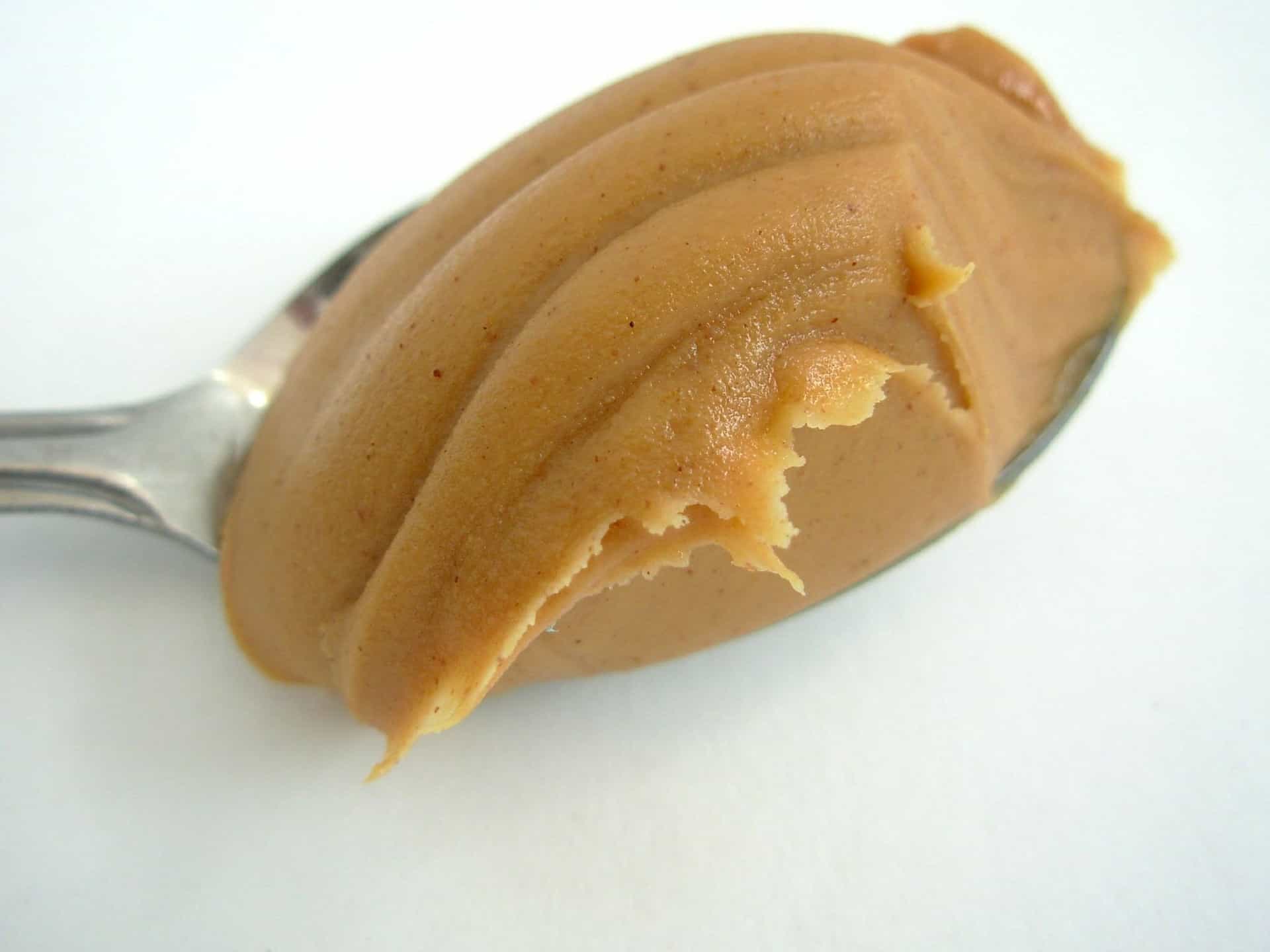 10) Nut butters – Peanut butter, almond butter, cashew butter… all will add some richness (along with satiating healthy fats) to your oatmeal. Stir in a spoonful as soon as you take the oatmeal off the stove, and it will blend in nicely.
11) Powdered peanut butter – If opening up a jar of nut butter means endless unintentional spoonfuls from the jar, or if you're just trying to cut the calorie content of your morning meal, you could also try powdered peanut butter. You'll add that peanut flavor for fewer calories.
12) Whole or chopped nuts – These oatmeal add ins can add some nice texture to your bowl. You could add chopped pecans, almonds, walnuts, pistachios – whatever floats your boat.
Seeds:
13) Chia seeds – You can mix chia seeds into oatmeal for a boost of omega-3 fatty acids and a little protein. They're especially useful if you have oatmeal that's a little too watery since they'll absorb some of the liquid.
14) Pumpkin seeds – Rich in iron, pumpkin seeds are a great choice to add to your bowl! Plus they add a nice crunch. I'm a fan of making homemade cinnamon sugar pumpkin seeds, then using those to top off a bowl of pumpkin pie oatmeal. 🙂
15) Ground flax seed – This is a great way to add more fiber to your bowl, and it mixes into the oatmeal well. I recommend combining this with a sweet fruit to balance out the flavor a bit.
16) Sunflower seed butter – Have a nut allergy in the house? Or just looking for something new to try? Sunflower seed butter adds that rich creaminess that nut butters add, but without the nuts.
Chocolate (yes, I have a whole category for chocolate oatmeal add ins!):
17) Cacao Nibs – Essentially ground up cocoa beans, these don't have added sugar and carry an intense, rich chocolate flavor. They're a great healthy oatmeal add in. I like these ones from NOW foods (Note – I have an influencer partnership with NOW).
18) Dark chocolate chips – If the flavor of cacao nibs is too bitter for you, feel free to toss in a few dark chocolate chips. I really like the Enjoy Life dark chocolate chips, and those are nice for anyone with allergies since they're top 8 allergen free. Both cacao nibs and dark chocolate are rich in polyphenols, which may have benefits from heart health to anti-inflammatory properties. (You don't have to tell me twice to have chocolate at breakfast – this is one of my favorite things to add to oatmeal).
19) Unsweetened cocoa powder – You can mix in a spoonful of this to add some chocolate flavor throughout your oatmeal. You may want to sweeten the bowl a bit with a little maple syrup or brown sugar depending on your taste preferences!
20) Hot chocolate mix – I haven't personally tried this one, but I've heard from some folks that they like to take a packet of hot chocolate mix and stir it in their oatmeal. Obviously this isn't the healthiest oatmeal mix in, but it can definitely fit into your meal plan at times if you're diggin' it!
21) Chocolate granola – One of my favorite combos is oatmeal with peanut butter, chopped apple, a few dark chocolate chips, a splash of milk, and Erin Baker's Double Chocolate Chunk Granola. It is like dessert oatmeal!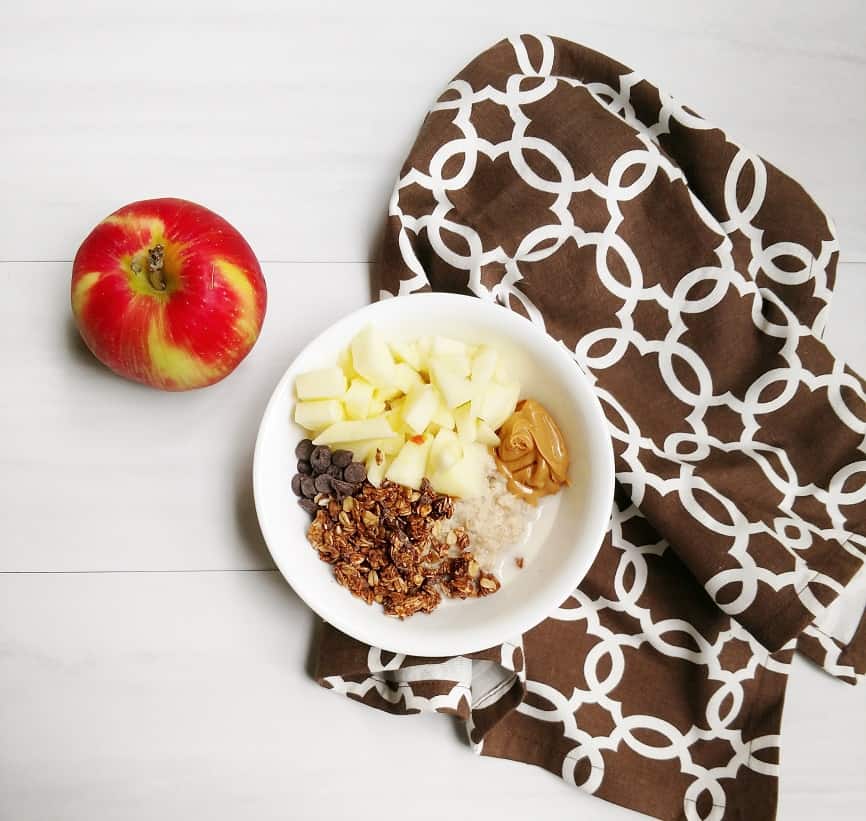 Savory Options: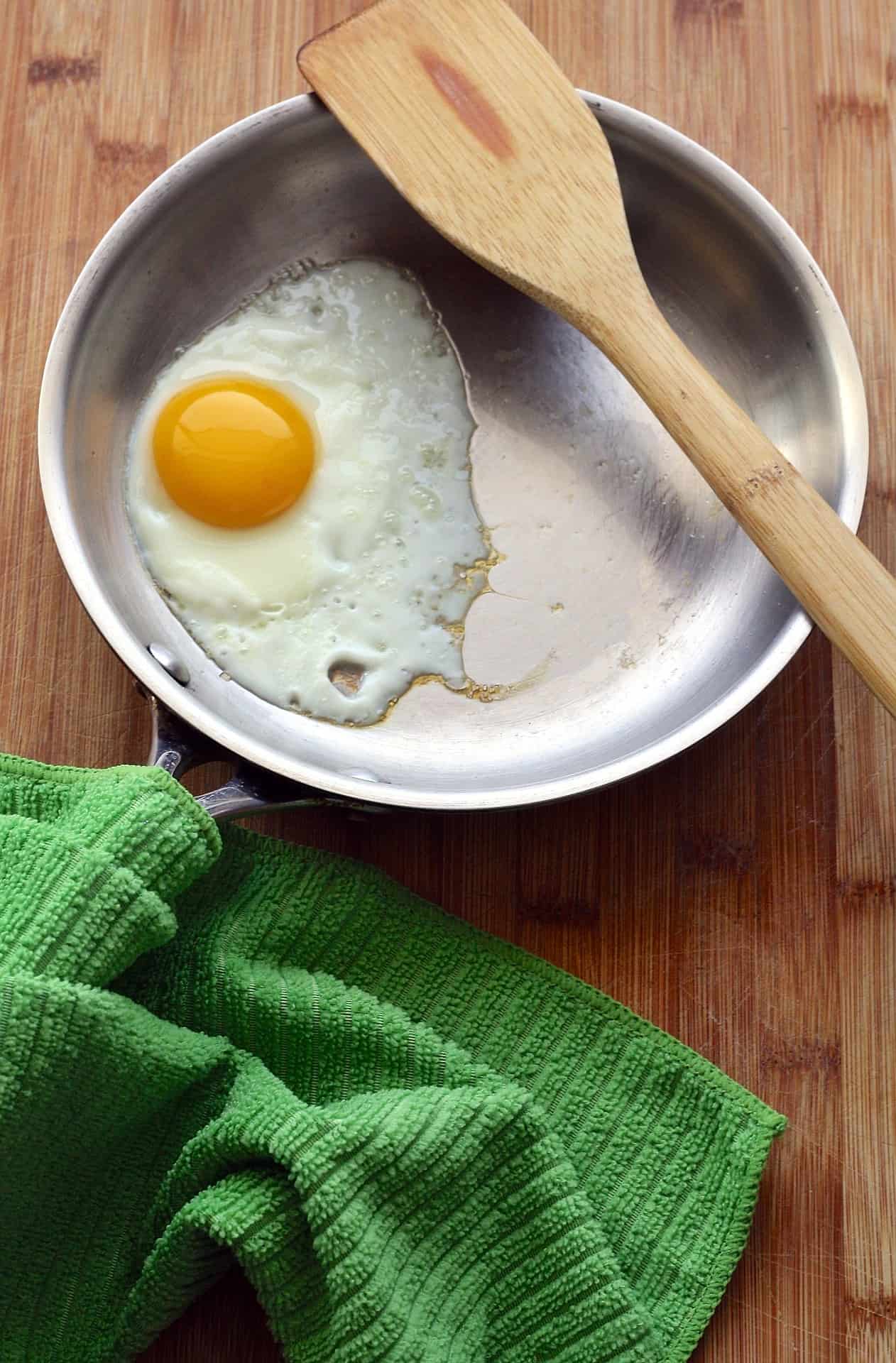 22) Eggs – One of the other quintessential breakfast foods, eggs and oatmeal can actually pair together! You can try a soft cooked egg or two on top of your oatmeal for a truly savory breakfast dish. Or, for a more subtle addition, you can just stir some pasteurized egg whites into your oatmeal to boost the protein content without a big change in taste.
23) Cheese – Cheddar works well mixed into oatmeal, especially when you combine it with eggs, herbs, or bacon! And parmesan can be great when mixed with oatmeal, tomatoes, and a little pesto.
24) Breakfast Meats – Think bacon, sausage, or ham. A little bit goes a long way here, both for flavor and health. Add some of these to your bowl of oatmeal to add a little saltiness and satiating fat.
25) Scallions – These mix in well with any of the above options to add additional flavor, and are one of my favorite savory things to add to oatmeal.
26) Herbs, Seasoning, and Spices – When creating your savory breakfast bowl, you can add ingredients like garlic salt, crushed red pepper flakes, hot sauce, sriracha, soy sauce, black pepper, rosemary, or anything else that you think might taste good.
27) Broth – If you're planning to make savory oatmeal, you can try cooking the oats in chicken or beef broth instead of water or milk. This helps add additional flavor to the oats themselves.
28) Spinach, tomatoes, and corn – I know these could go in the veggie section, but I think they fit the savory section a bit better in this post! You can combine these options with many of the other savory oatmeal add ins for a really delicious and nutritious breakfast.
29) Miso paste – That's right, I've heard mixing in a spoonful of miso paste to your oatmeal can add a nice umami bomb of flavor. Think miso oatmeal topped with tomatoes, eggs, and either dried seaweed or salty seeds.
Protein Packed:
30) Ricotta – I'm obsessed with ricotta for pretty much anything. I use it to top waffles, pancakes, pasta, and more. I like it in oatmeal with some dark chocolate chips for cannoli style oatmeal.
31) Greek yogurt – This is always a nice way of adding extra protein to a bowl of oatmeal, and it can lend some additional creaminess as well.
32) Cottage cheese – I'm admittedly not a huge cottage cheese fan, but I know this is a common add in. It helps boost the protein content of your oatmeal considerably!
33) Protein powder – If you're wondering what to add to oatmeal to boost your protein intake, and aren't a fan of dairy or eggs, you can always try mixing in some protein powder. I don't personally do this, but the recommendation I've heard from friends is to dissolve the powder in a little milk/water first before mixing it in to help it blend in better.
And A Few Extras:
34) Flavor extracts – Vanilla extract or almond extract can be great oatmeal add ins – just remember that less is more!
35) Sweeteners – As an RD, I'm all about minimizing added sugar, so I recommend trying to get some sweetness naturally from other add ins. But if you need to make your oatmeal a little more palatable, I vote for pure maple syrup – it just adds such great flavor! Other options of course are honey or brown sugar.
Share with me: What are your favorite oatmeal add ins? Do you have any other ideas for what to add to oatmeal? What are you most excited to try from this list?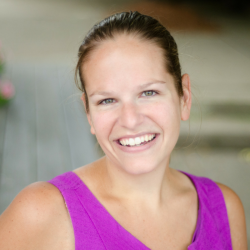 Latest posts by Chrissy Carroll
(see all)