The strawberry chia seed jam in this post is perfect for upping your PB&J game or spreading on your morning toast!
After waiting anxiously the last few weeks, strawberry picking season is finally upon us here in Massachusetts! I couldn't wait to take my son on his first strawberry picking experience. Last week, we headed over to Tougas Family Farm in Northborough, MA. Although it's a smidge pricier than some of the other local farms, I love that it has a giant playground for kids and bunch of farm animals to look at in addition to their fruit picking and farm store.
Despite his cranky mood in the morning (see photo below) – he actually really perked up while we were out picking.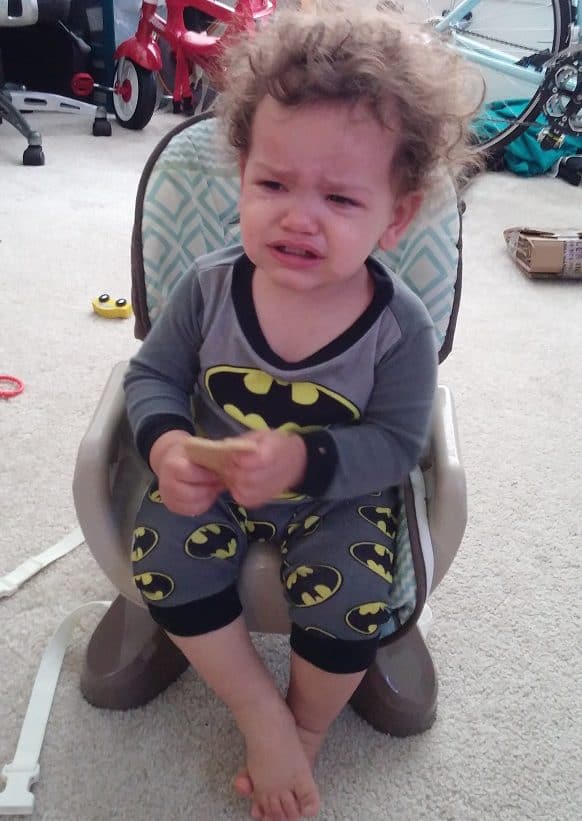 Probably because he realized there was an unlimited supply of his favorite food and he could eat to his heart's desire. He definitely looked a bit zombie-esque afterward from the red juices streaming down his little chin, but he loved devouring those beautiful red strawberries.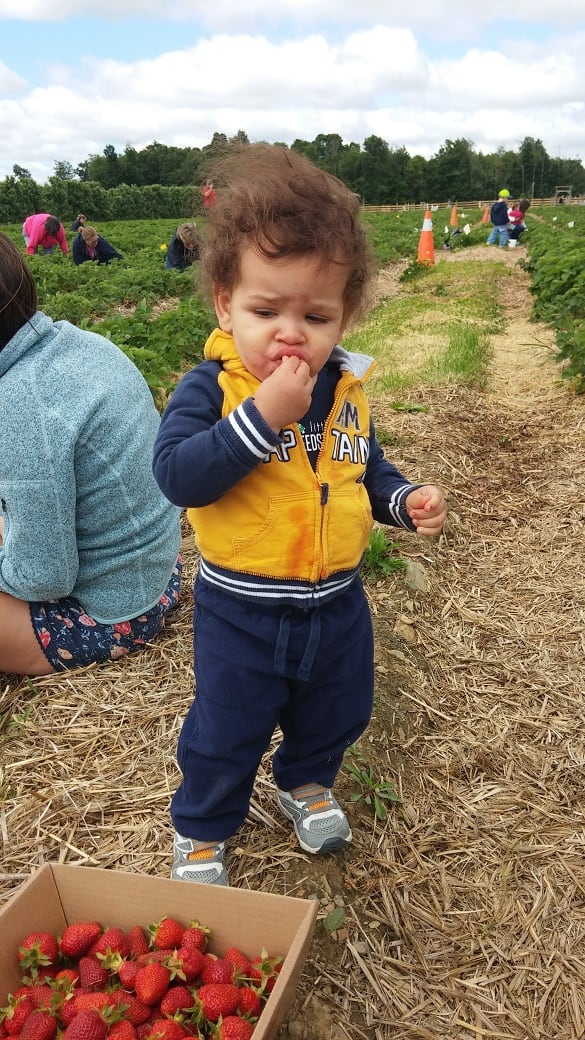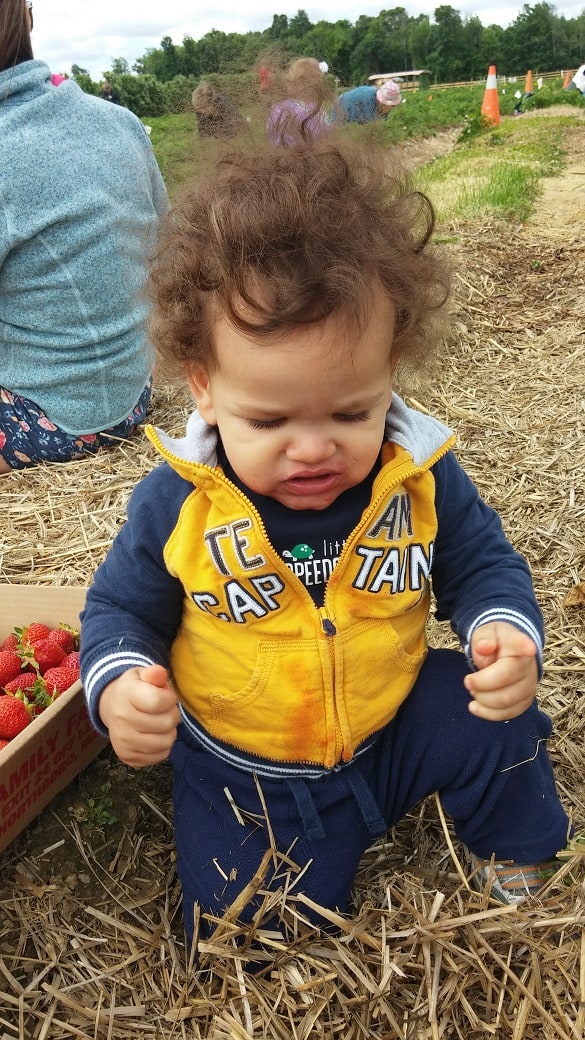 When all was said and done, we picked about 5 pounds of strawberries. Which was perfect, because I had big plans for these – think strawberry smoothies, cakes, French toast, salads, and more. But one of my very favorite thing to make with strawberries is fresh strawberry jam.
Not that super sugar laden stuff though. Nope. This strawberry chia seed jam uses just 2-3 tsp of maple syrup to sweeten it. That's it.
Here's how: there's no pectin used in this jam. Pectin + sugar, when heated together, normally gel up and create the thickness of the jam. But instead, you'll use the chia seeds to thicken up this jam.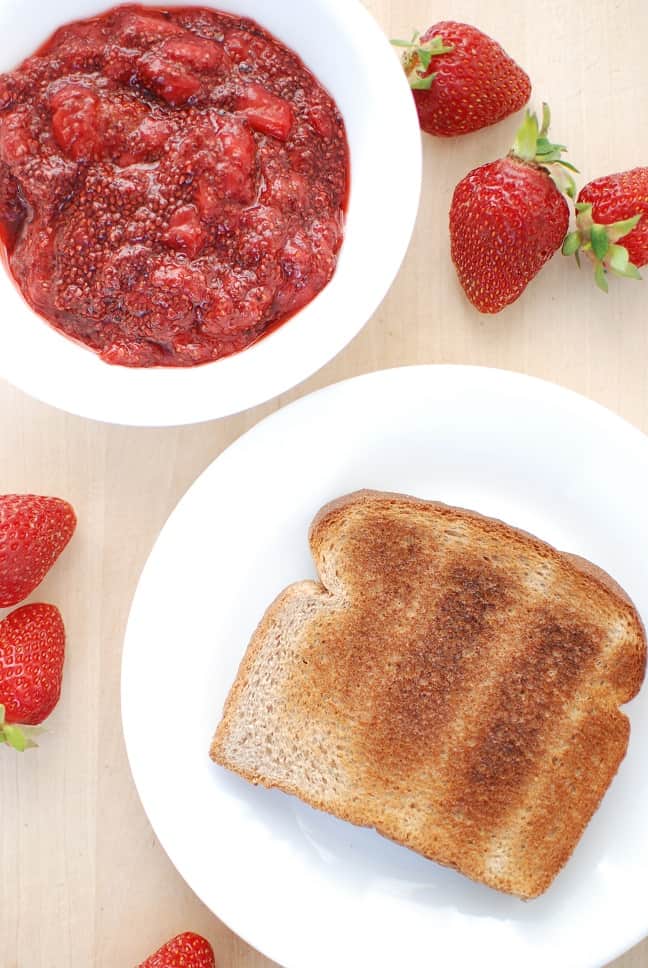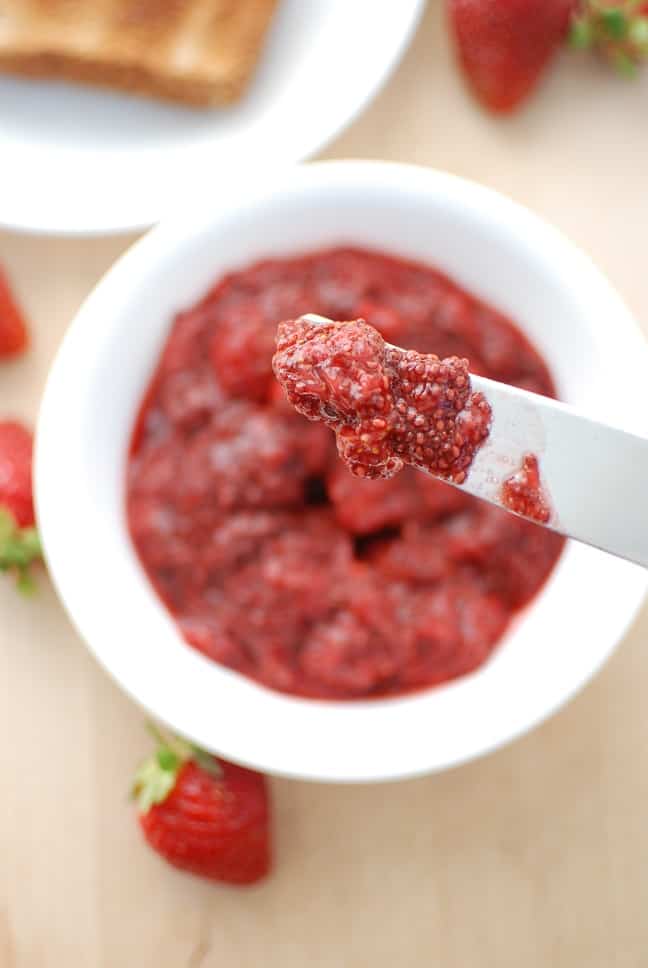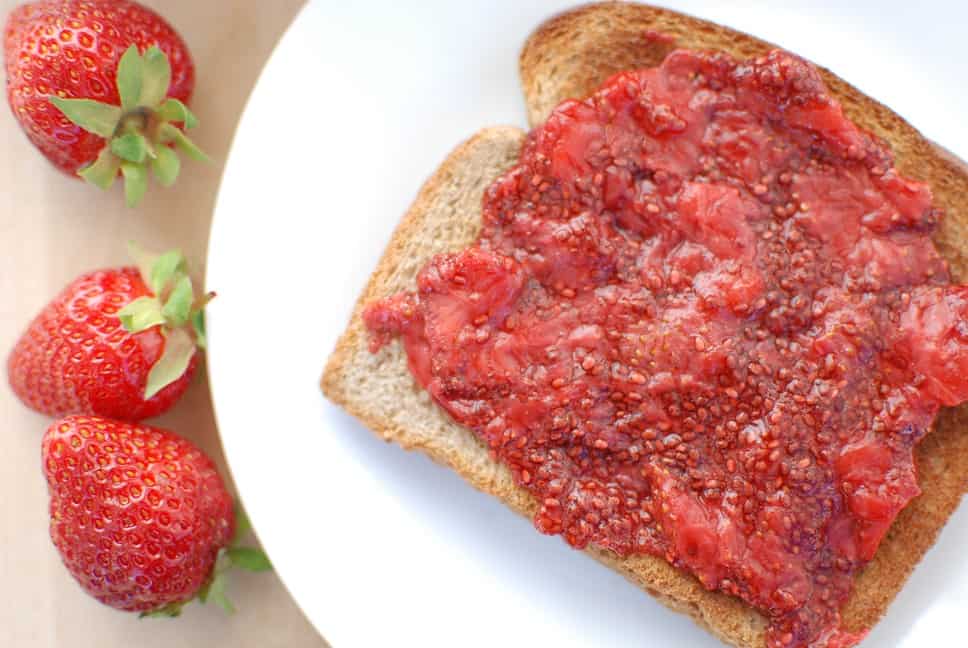 The result? An incredible tasting homemade jam that is naturally sweet, healthy and delicious.
If you're worried about making this properly or are scared off by the chia seeds, don't be. This is really easy to make. And it's only 3 ingredients – strawberries, maple syrup, and the chia seeds. That's it. Very simple. I love that two of those ingredients can be bought locally. My strawberries came from Tougas farm and the maple syrup I used came from another farm in Auburn, MA.
I hope you'll take your own trip to a local farm and grab some sweet ripe berries to make this tasty strawberry chia seed jam. Spread it on your whole wheat toast, English muffin, or perhaps even on top of a little ice cream 😉
[Tweet "Got fresh strawberries? Try this healthy 3 ingredient strawberry chia seed jam!"]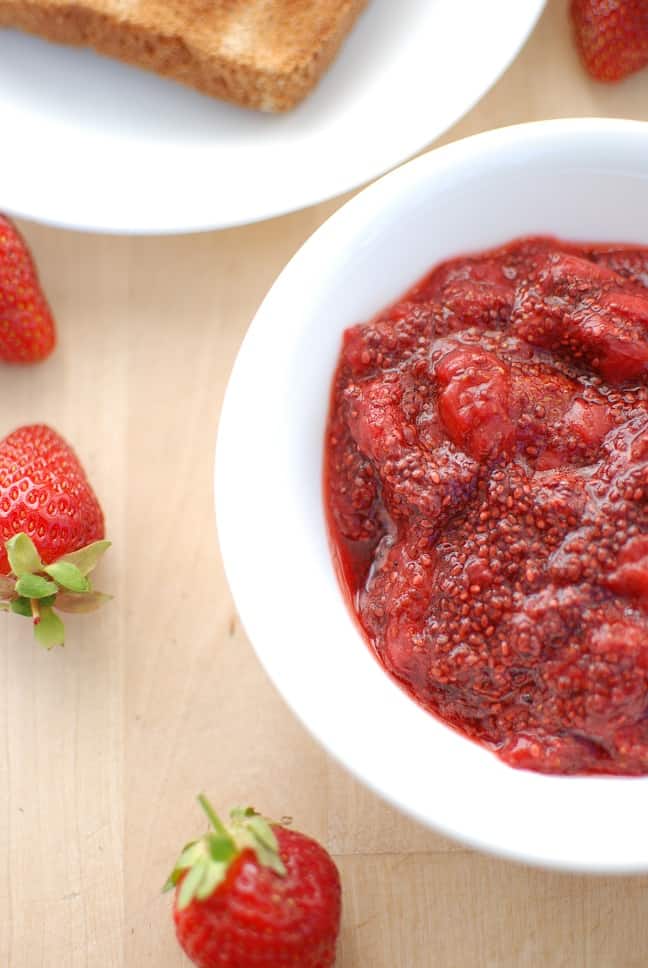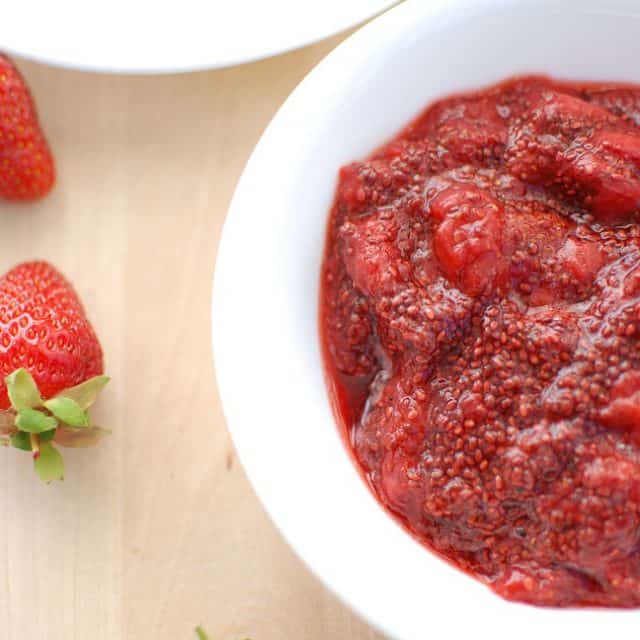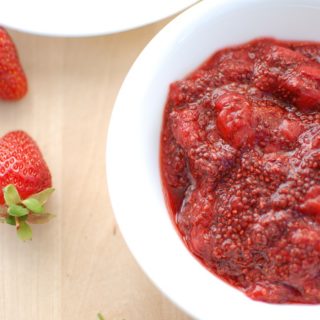 Strawberry Chia Seed Jam
This strawberry chia seed jam is made in 15 minutes using just three simple ingredients - strawberries, chia seeds, and a smidge of maple syrup!
Ingredients
2

cups

chopped strawberries

2-3

tsp

maple syrup

2

tbsp

chia seeds
Instructions
Place the strawberries in a saucepan over medium heat. Cook for 5 minutes, stirring occasionally, until the strawberries have started to break down and release their juices.

Mash the strawberries with the back of a fork or a potato masher. (You can decide how smooth/lumpy you'd like it to be – I like mine with some lumps of strawberries still in there).

Stir in the maple syrup, cook for another minute or so, and then remove from heat.

Mix in the chia seeds and let sit for 5-10 minutes. The jam will thicken up. Store in the fridge for up to 4-5 days (but trust me, you'll find yourself wanting to use it on everything!).
Share with me: What's your favorite way to use your fresh-picked strawberries? Have you ever made strawberry chia seed jam before?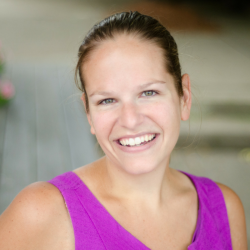 Latest posts by Chrissy Carroll
(see all)