If you are a runner, I highly recommend checking out the running camps at Craftsbury Outdoor Center in Vermont. I've been lucky enough to get to speak twice this summer on sports nutrition at these camps, and have just been amazed at the experience they provide for their campers.
Here are 6 reasons to check out Craftsbury running camps:
1) The running camp director is Lynn Jennings, one of the best American female runners and 3 Time Olympian, and Olympic Bronze Medalist. Yep, you'll get to hang out with an Olympian the whole time at your camp.  Plus, there are other expert coaches, trainers, and speakers.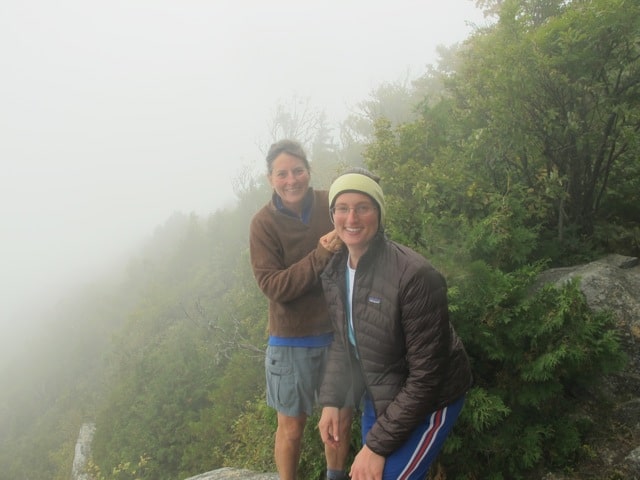 2) There are both weeklong camps and weekend camps – so you can choose what feels right for you and fits your schedule. The weeklong camps have different target audiences, from high schoolers to masters (40+) runners to an "all comers" week for runners at any level. The two weekend camps are "Foliage and Running" camps, held the last two weekends in September.
3) It's an amazing, well-rounded experience. You'll participate in a variety of runs – like hills, track work, and long runs – plus classroom time on different running topics. You might get to hear a lecture on nutrition (from yours truly!) or you might get to hear about how to structure a training plan. The weekends also include a lot of complimentary activities outside of running to round out your days, like hiking or yoga.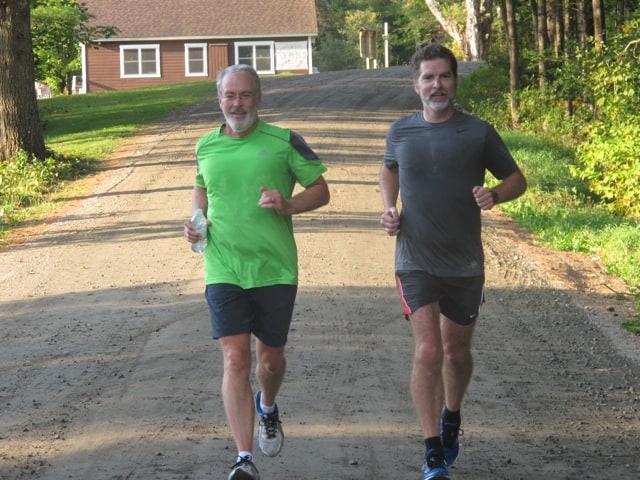 4) There is no pressure if you don't want to participate in a certain activity. Tired from the morning runs and don't want to do the afternoon hike? That's completely ok. A 10 mile run planned, but you only want to do 5? That's fine too. They seem to be extremely accommodating to try to make sure everyone has a great experience at their level.
5) Craftsbury Outdoor Center is in a beautiful location in northern Vermont. You're surrounded by nature and it's a perfect spot to disconnect and just enjoy life in the present moment.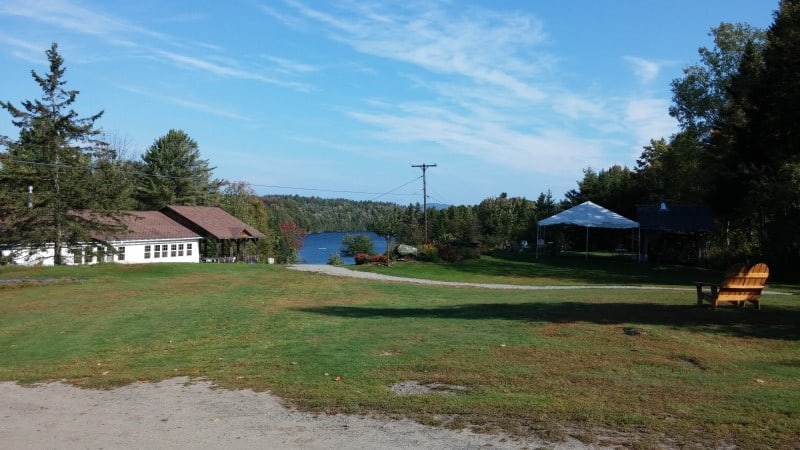 6) The last reason – and one of my favorites – is that Craftsbury is part of the Vermont Fresh Network, which uses local and sustainable Vermont produce in the meals they produce on site. The food there is delicious, and is included in your camp registration!
Just to give you an idea of what my experience was like the last two times I've gone for speaking arrangements (which was short, because I was just up there overnight to speak, but it gave me a taste of what the camps are like)…
When I spoke in July for Masters Week, I was able to do a 4 mile run with the participants (and got my butt kicked by just about all of these lifelong runners!) and then we soaked in a nice cool river afterward. There was then the wine and cheese social, followed by dinner, and then my nutrition talk. Afterward, we hung out in a little lounge where we were all able to socialize.
This time, I did my nutrition session first, and then enjoyed dinner with the participants. Afterward, I was able to sit in on the lecture by accomplished ultramarathoner and biologist Bernd Heinrich. It was amazing to hear him discuss his passion for running, and what he learned about running and humans from studying various other species. If you've never heard of him before, check out this 5 minute video by Salomon. It's quite moving.

I rounded out this past weekend enjoying breakfast with many of the participants.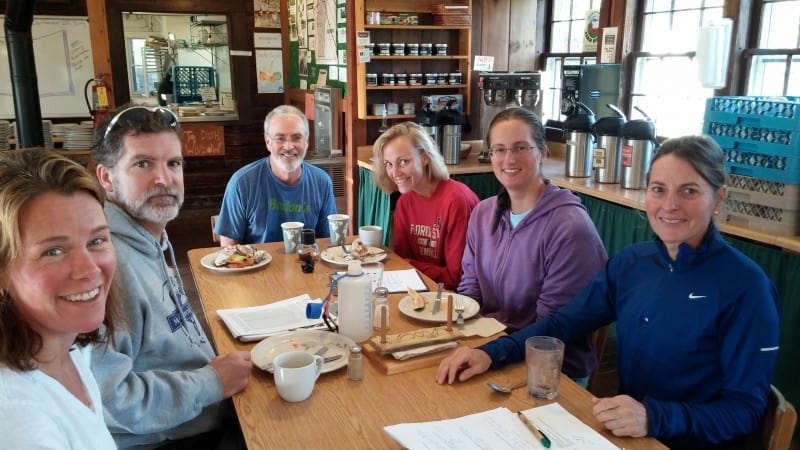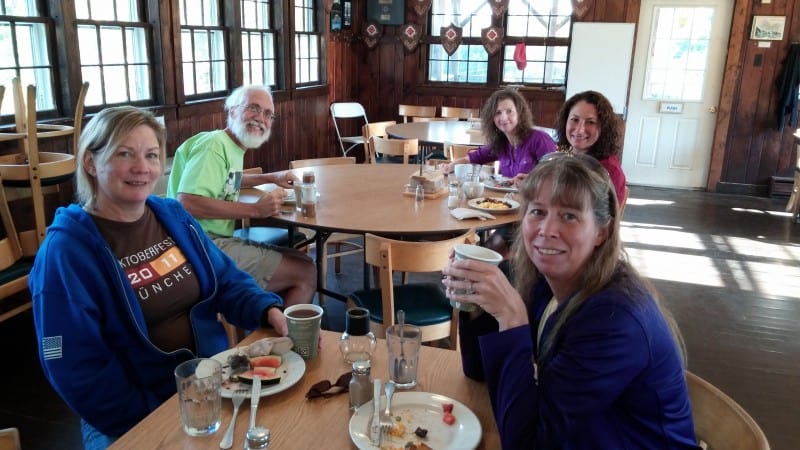 Anyway – I just wanted to share my opinions on why I think this is a great experience (and no, I was not compensated to write this blog post!). If you have a passion for running, I think you would truly enjoy these camps.  The 2015 schedule is posted on their website, so check it out!
Share with me: Have you ever been to a fitness camp or retreat? How was your experience?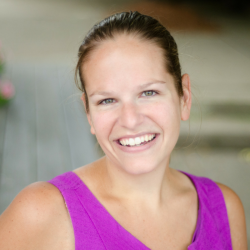 Latest posts by Chrissy Carroll
(see all)