Picture a giant convention center filled with food exhibitors. Now multiply that times about 1000 and that's what the Summer Fancy Food Show is like!
Two weeks ago, I had the pleasure of attending this event in NYC. I actually grew up about an hour and a half north of the city – so it was a good excuse to take my kiddo back to my dad's house there, and hop on Metro North down to NYC.
This show was insane. I walked around for 7 hours straight and still probably missed more than half of it. So many vendors and foods to try!
After making my way through hundreds of taste tests at the event and samples I snagged to try at home, I wanted to share some of my favorite finds from the show in 5 different healthy(ish) trend categories! A lot of these are on the market already, but you'll probably see them become more mainstream as fall approaches this year.
*Disclosure – This post contains some Amazon affiliate links. We are a participant in the Amazon Services LLC Associates Program, an affiliate advertising program designed to provide a means for us to earn fees by linking to Amazon.com and affiliated sites.
5 Food Trends + Innovative Products from the Summer Fancy Food Show
[Tweet "Curious about what food trends you'll see on shelves the rest of the year? Check out these top 5 trends!"]
1. Apple Cider Vinegar Products
I thought apple cider might be trending down, but I was wrong – it was all over the place at the show! And while it's not the be-all magical cure that some people portray it as, apple cider vinegar does have a few helpful benefits. The most well-researched is that it appears to have a slight impact on controlling blood sugar levels.
IDK if you've ever tried one, but a plain 'ol shot of ACV is not very appealing. So it was cool to see some of the innovative products at the show.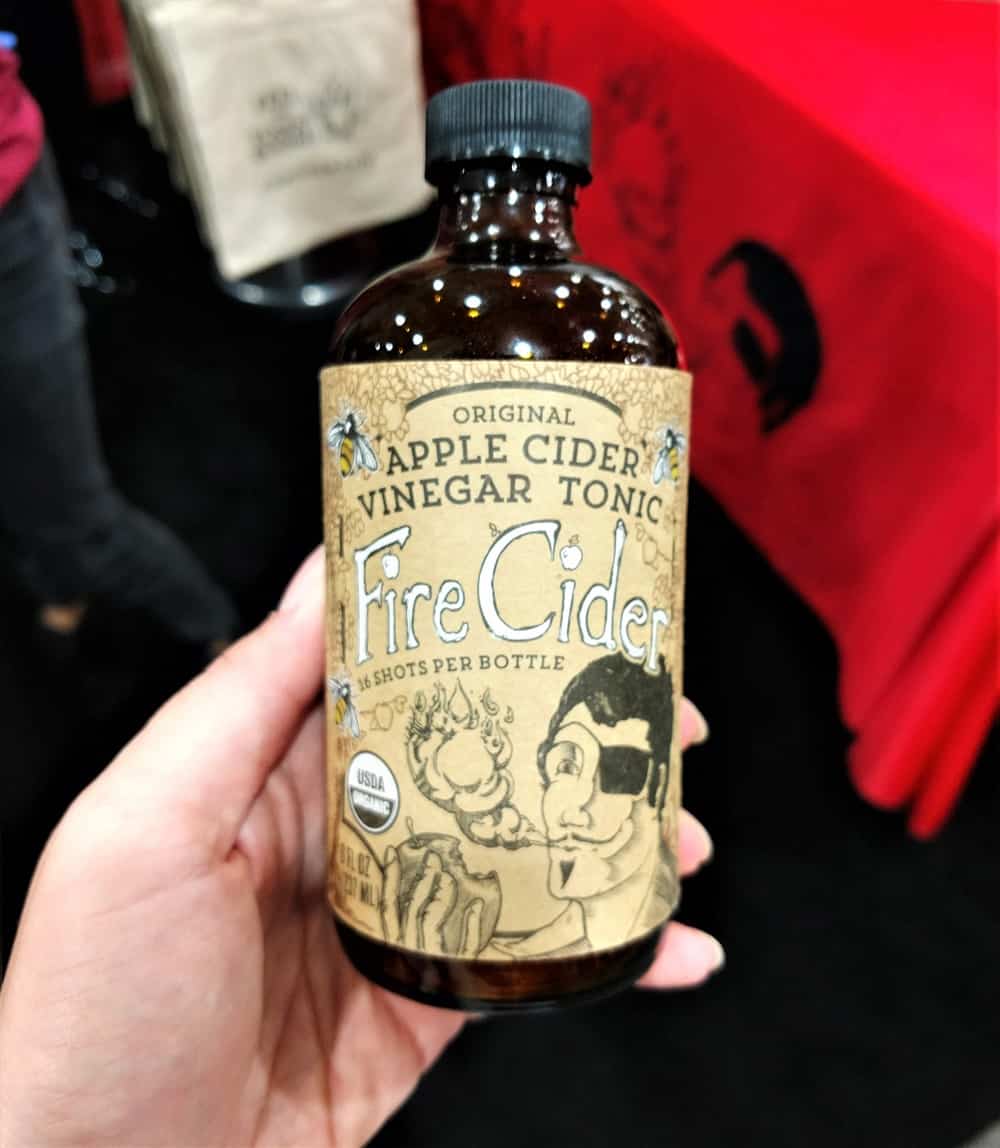 I really loved the Fire Cider Original Tonic – it's a mixture of apple cider vinegar, ginger, horseradish, onions, black pepper, garlic, habañero peppers, and honey. It has a crazy kick – in a good way. And it's cool that it's a Massachusetts-based company.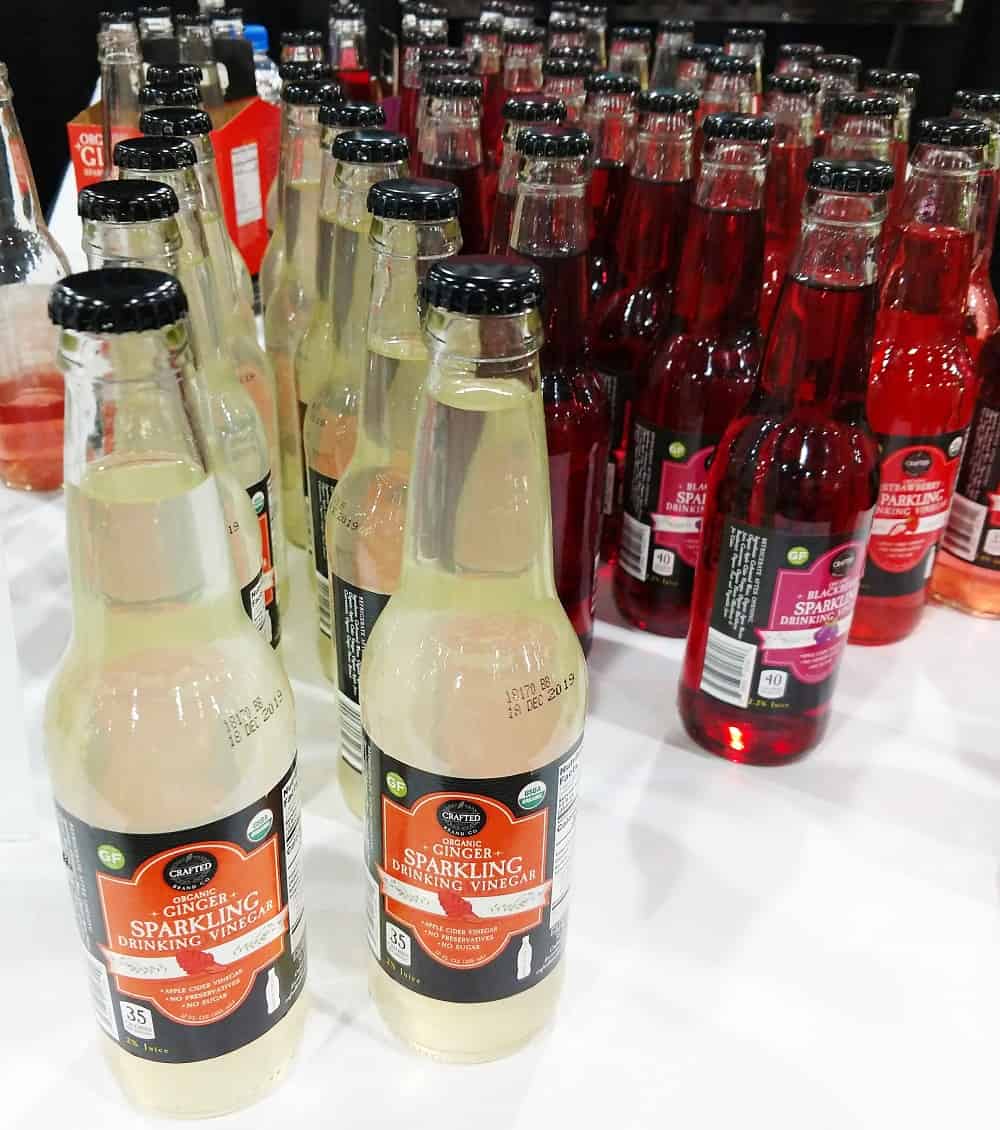 The Crafted Cocktails drinking vinegars were another favorite. These are far milder, so they're a good option if you're just dipping your toes in the ACV pool. They had a light, refreshing kick that I could see drinking out by – well, an actual pool.
PS – Want to read more about other RD and nutritionist thoughts on ACV? Check out these three blog posts from fellow professionals:
2. Infused Maple Syrup and Honey
Regardless of how you look at it from a nutrition angle, sugar is sugar – and too much of it in any way isn't great for you. But I know a lot of people prefer using some of the more natural sweeteners on the market, and I believe a healthy diet can definitely include small amounts of sweeteners. The 80/20 rule, ya know?
If you're a fan of these natural sweeteners and you've never had a bourbon maple syrup or a meyer lemon infused honey (or any of the other infused liquid sweeteners) — you are missing out! These infused syrups and honey add an extra layer of dimension and complexity to their traditional sweet flavors. This might mean that you use less of it overall, thanks to the incredible flavor profile. Woohoo!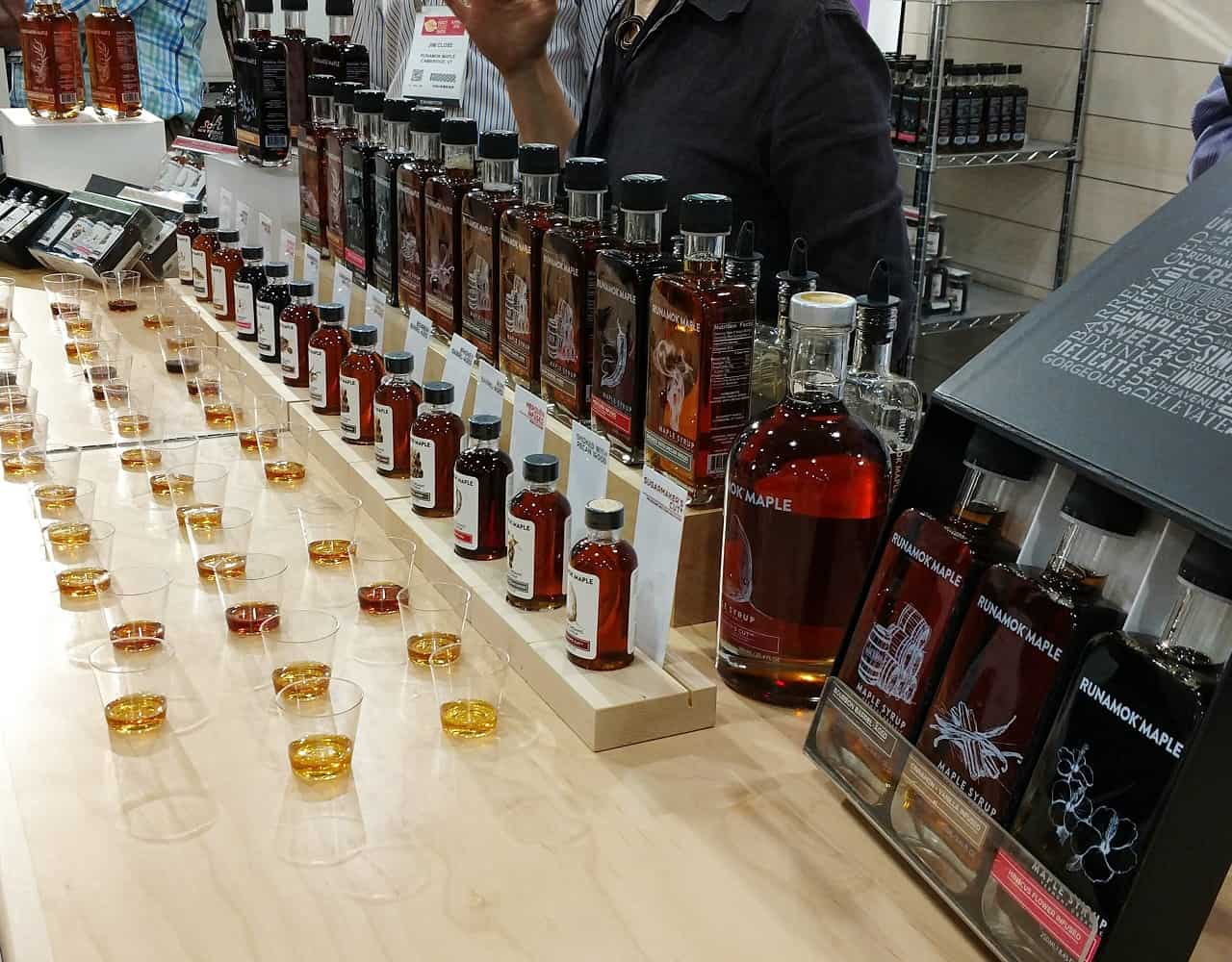 One of my show favorites was Runamok Maple, which has an incredible line of infused maple products – think anything from jasmine to elderberry to makrut lime leaf.
I also loved Nature Nate's, which had a vanilla-flavored honey and lemon-flavored honey.
3. Coconut Milk Yogurt
Just a few years back, there were really very few coconut milk yogurts on the market – and if I'm being honest, none of them really blew me away. I was excited to see quite a few new companies at the show!
Coconut milk yogurt makes a great option for kids with allergies or for adults that are eliminating dairy (whether that's for intolerances, a vegan diet, or other lifestyle choices). It was a go-to for my kiddo when he had a dairy intolerance.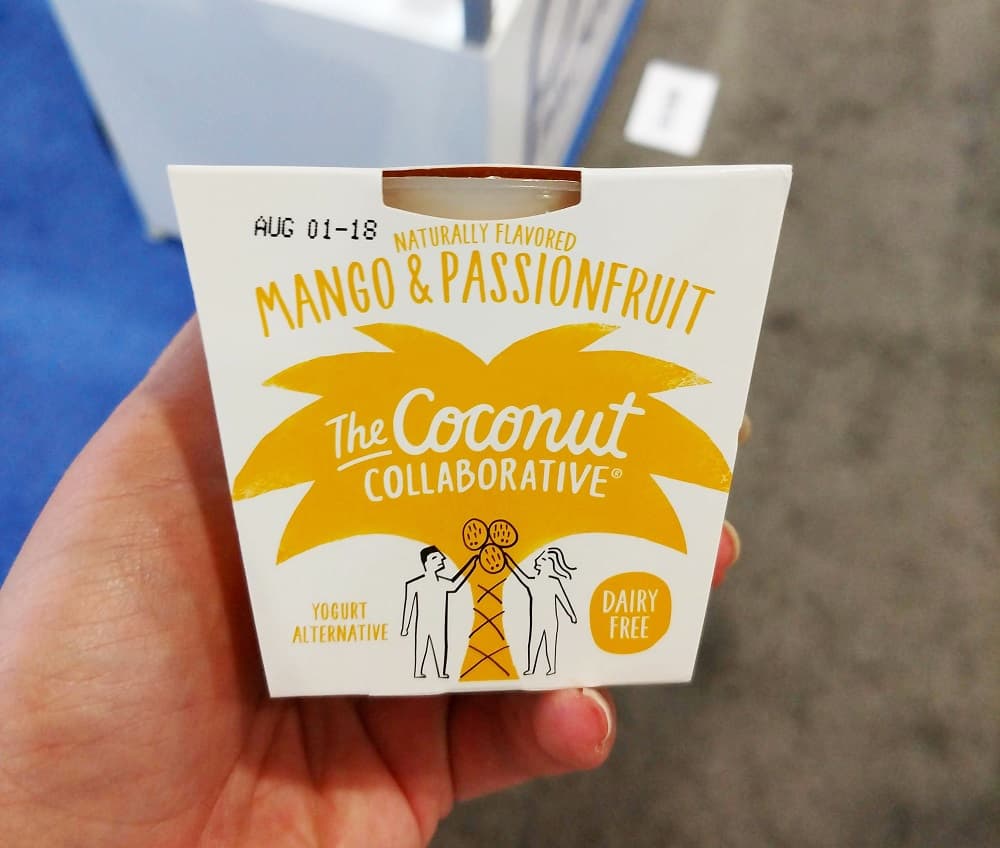 By far the standout for me at the show was The Coconut Collaborative's Mango & Passionfruit Coconut Milk Yogurt. It was creamy, tangy, and sweet (but still had no added sugar; only naturally sweetened with fruit compote). Honestly, super delicious.
4. Cheese Crisps/Puffs
What foods would you never want to give up in life? For me, cheese takes a spot in my top three list. People like to hate on cheese, but it can lend some calcium, satiating fats, and protein to a dish. Plus, it tastes amazing.
I loved seeing cheese crisps and puffs trending at the show. These Air Cheese bites were new to me, and I really liked them. The gouda ones were crispy, a little salty, and had just the right cheesy flavor. Plus the little snack size bags have about 100 calories and 6 grams of protein, which isn't bad for a fun snack like this.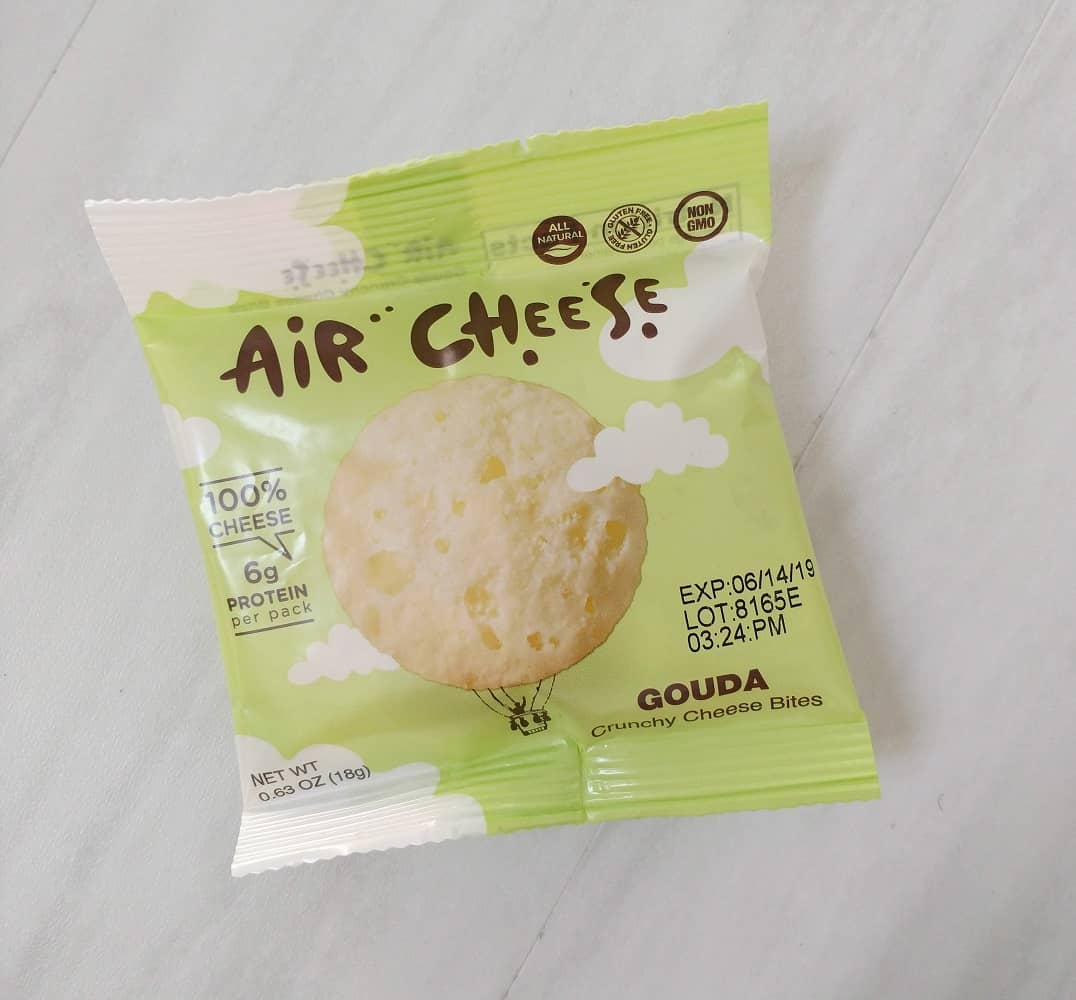 5. Ginger Products
You know that ginger ale is a go-to when you've got a queasy tummy, but more and more companies are using it in a variety of other food and beverage products – and for good reason. There's some evidence that ginger may help with nausea during pregnancy, reducing osteoarthritis pain, and glucose control.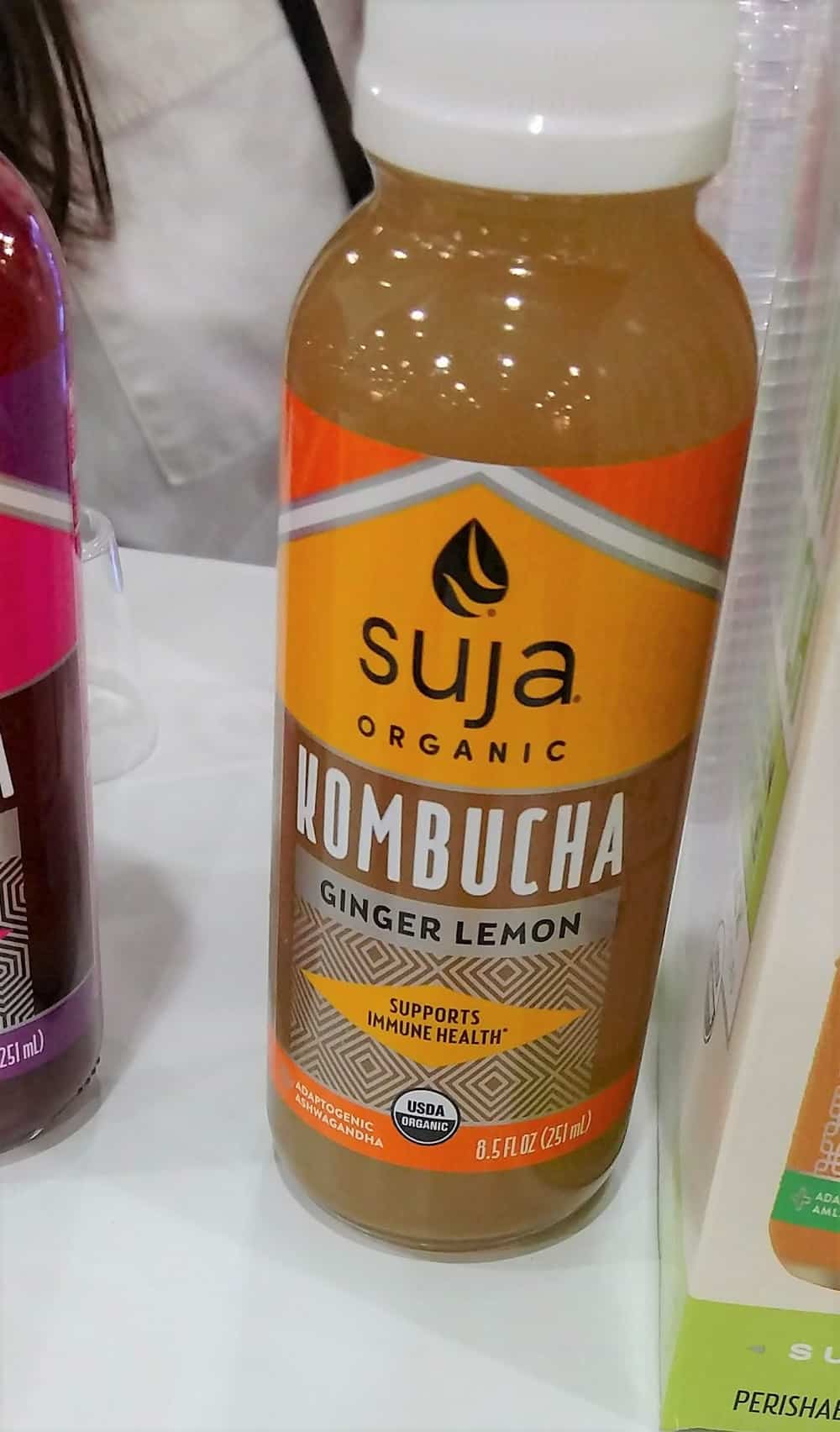 I enjoyed Suja's Ginger Lemon Kombucha, a fun fizzy drink that is thought to help with gut health. Suja makes several different kombucha flavors but I really like this one.
The Ginger People also had a pretty impressive line up of ginger products. I liked the Ginger Soother drink (which also includes turmeric) and 100% loved their lemon & cayenne ginger shots. I am drinking one now as I finish up this post. 😉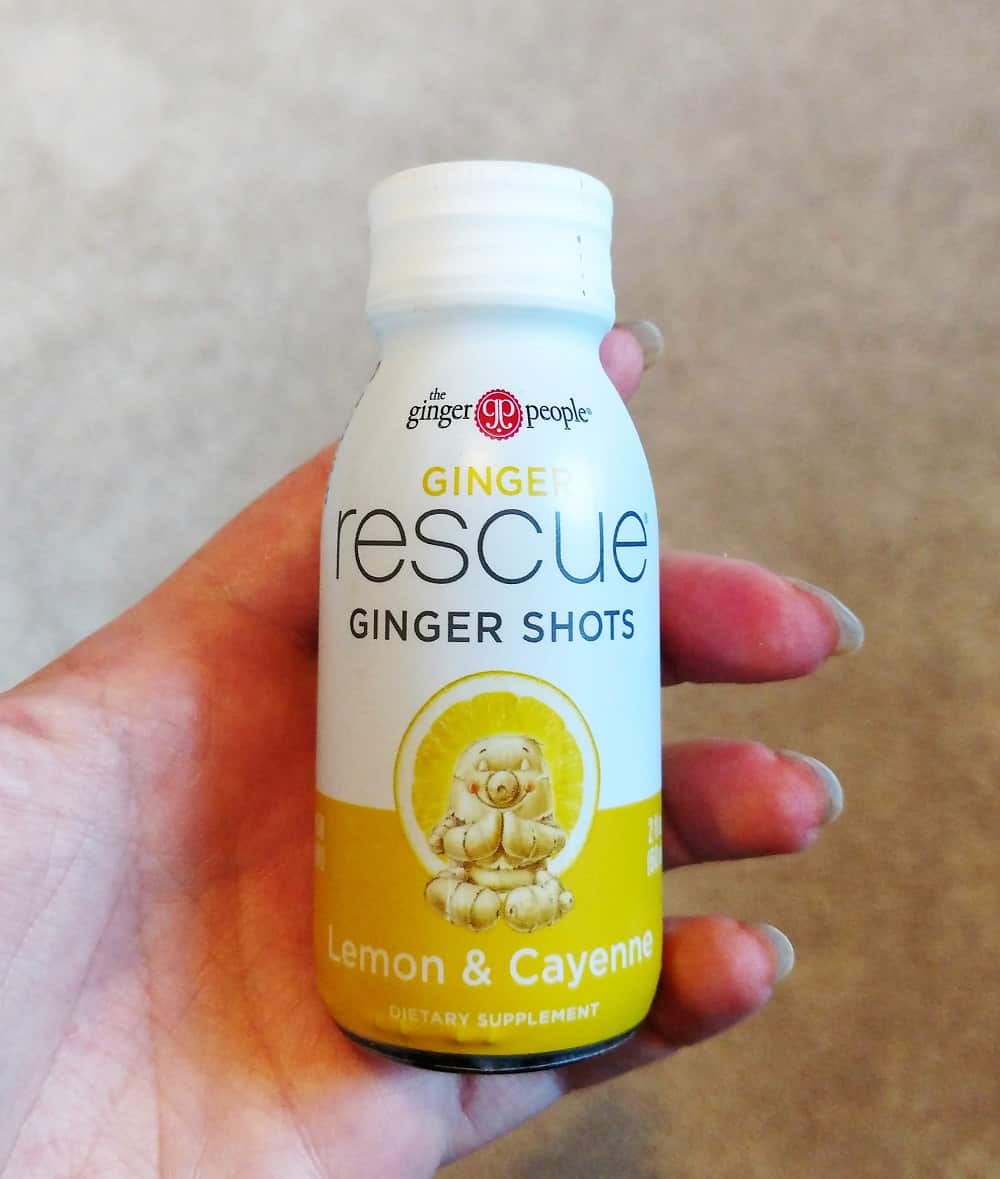 Share with me: Which of these food trends from the Fancy Food Show are you hoping to try? Any new products that I mentioned that you're excited about?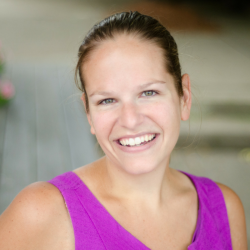 Latest posts by Chrissy Carroll
(see all)