Thinking about doing a destination triathlon? You need to add World Triathlon Bermuda to your list! As part of a partnership with the Bermuda Tourism Authority, I was able to participate in the 2018 event.
This is a gorgeous course with so much volunteer support, making it an awesome option for beginners or competitive athletes alike. The race offers both a sprint and Olympic distance option. And of course, you're racing in Bermuda – aka paradise!
Here's a recap of my experience at the 2018 World Triathlon Bermuda sprint distance event.
[Tweet "Curious what it's like to do a triathlon in Bermuda? Check out this race recap!"]
Pre-Race Logistics
I arrived the day before the event and headed over to the transition area – about a 10-minute walk from the host hotel – to grab my bike rental. Race Day Transport handled the rentals and they were fabulous. I ended up being given a bike that probably cost more than my car. 😉 They did a fitting and got me all set up for the race the next day.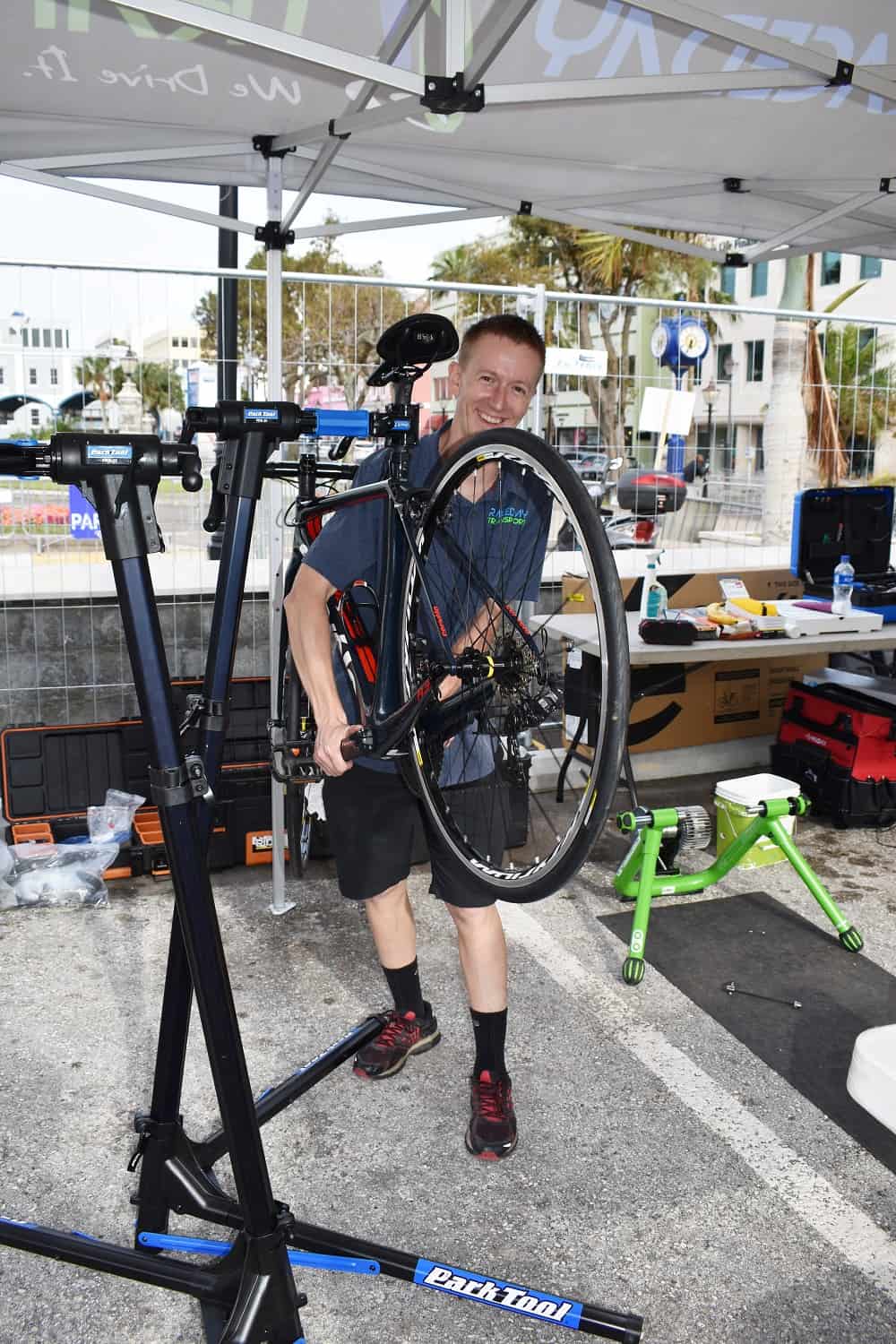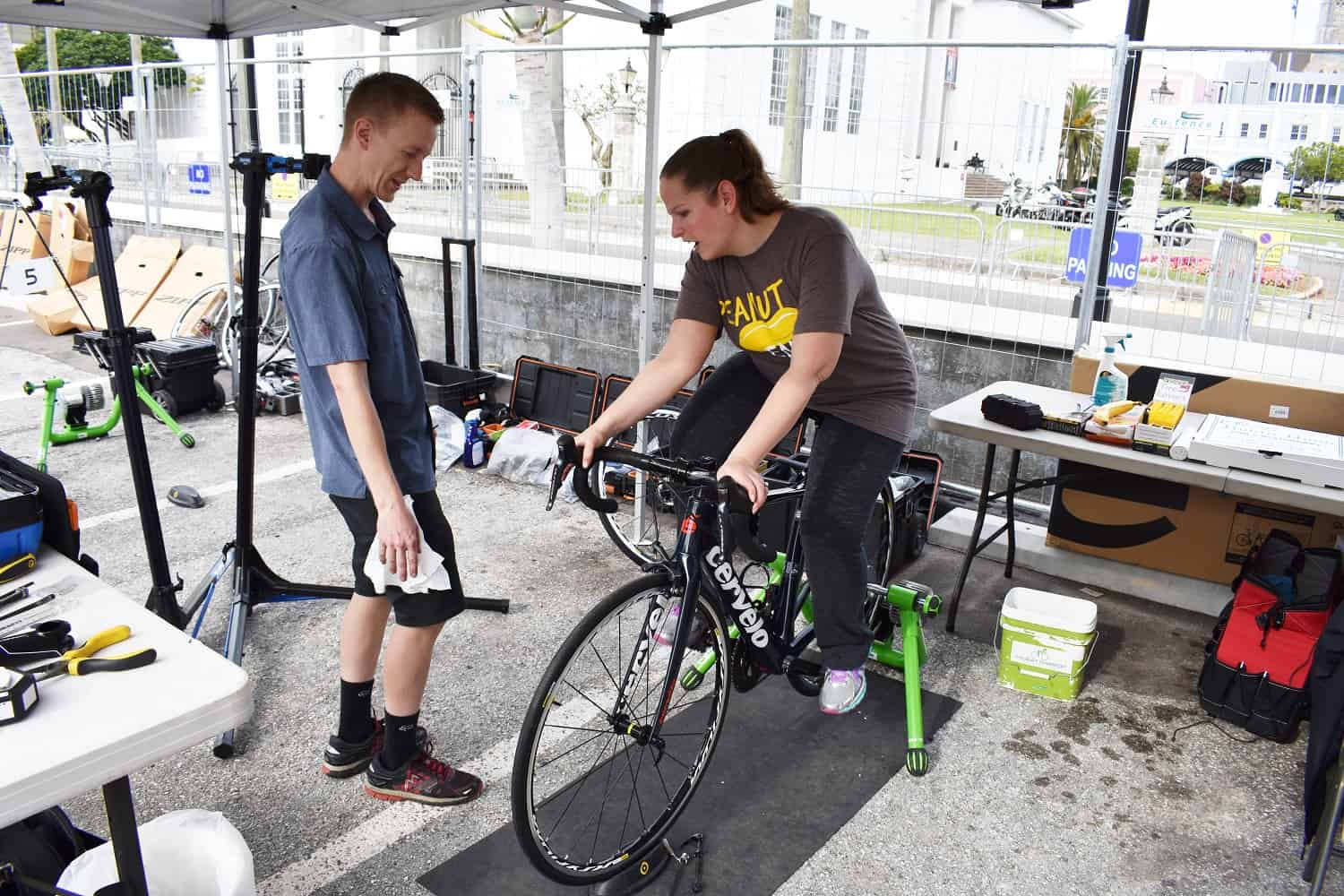 Race morning, I set up all my gear in transition, then headed back to the host hotel to grab breakfast before the race start (one awesome benefit to being so close!). My swim wave was the last to go off, so there was a decent amount of time to digest between breakfast and the start of the swim.
Swim – 750 meters (about a half mile), 24:58
The swim was an in-water start. You had the option of jumping off into the water or going down the stairs to ease yourself in. Not knowing the water temperature, I decided on the stair route. My first impression was that the water felt cold, but I think that was only because it was breezy and overcast outside. As soon as I was in for a minute, I was quite comfortable.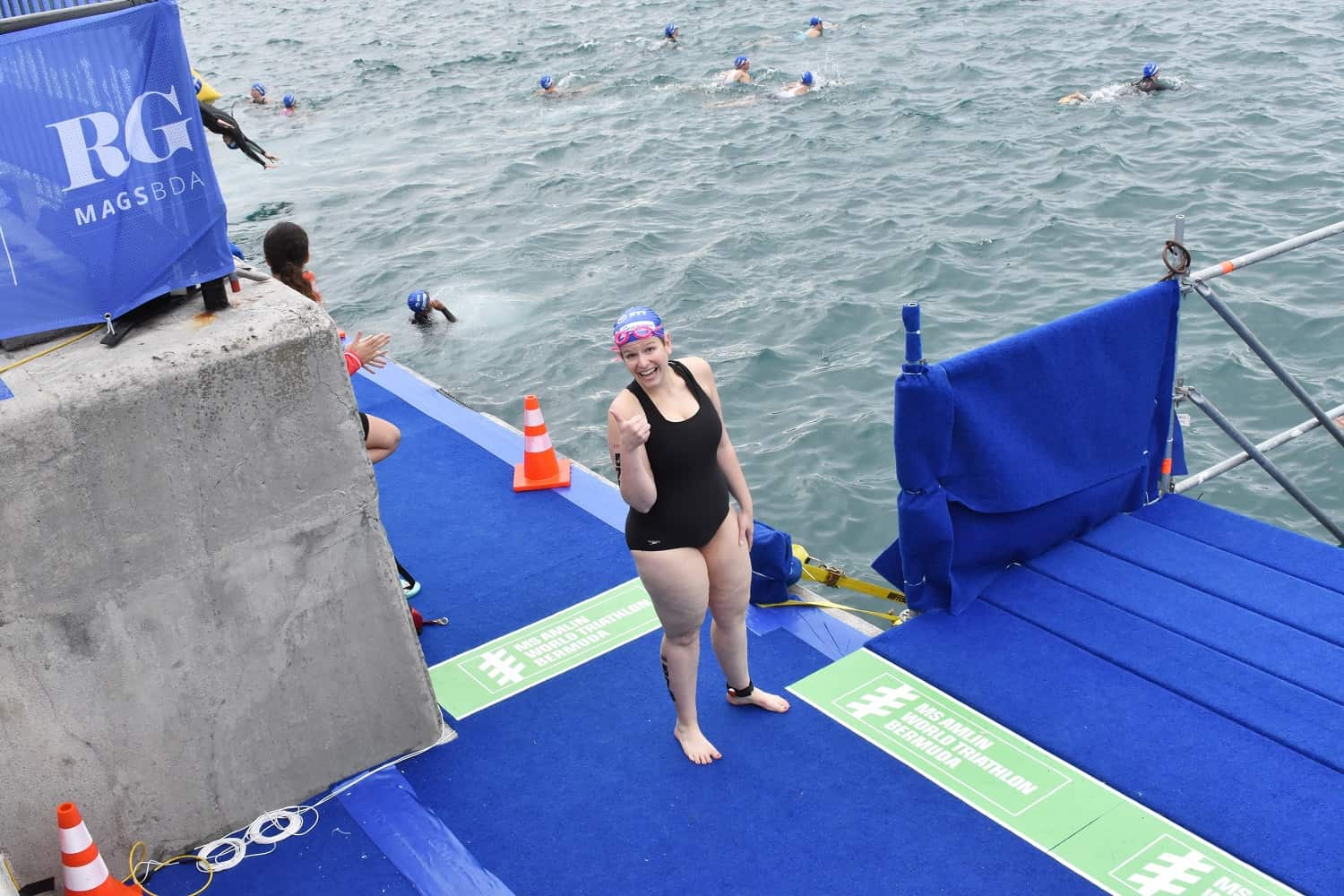 So comfortable, in fact, that I legit look like I'm just hanging out in the water…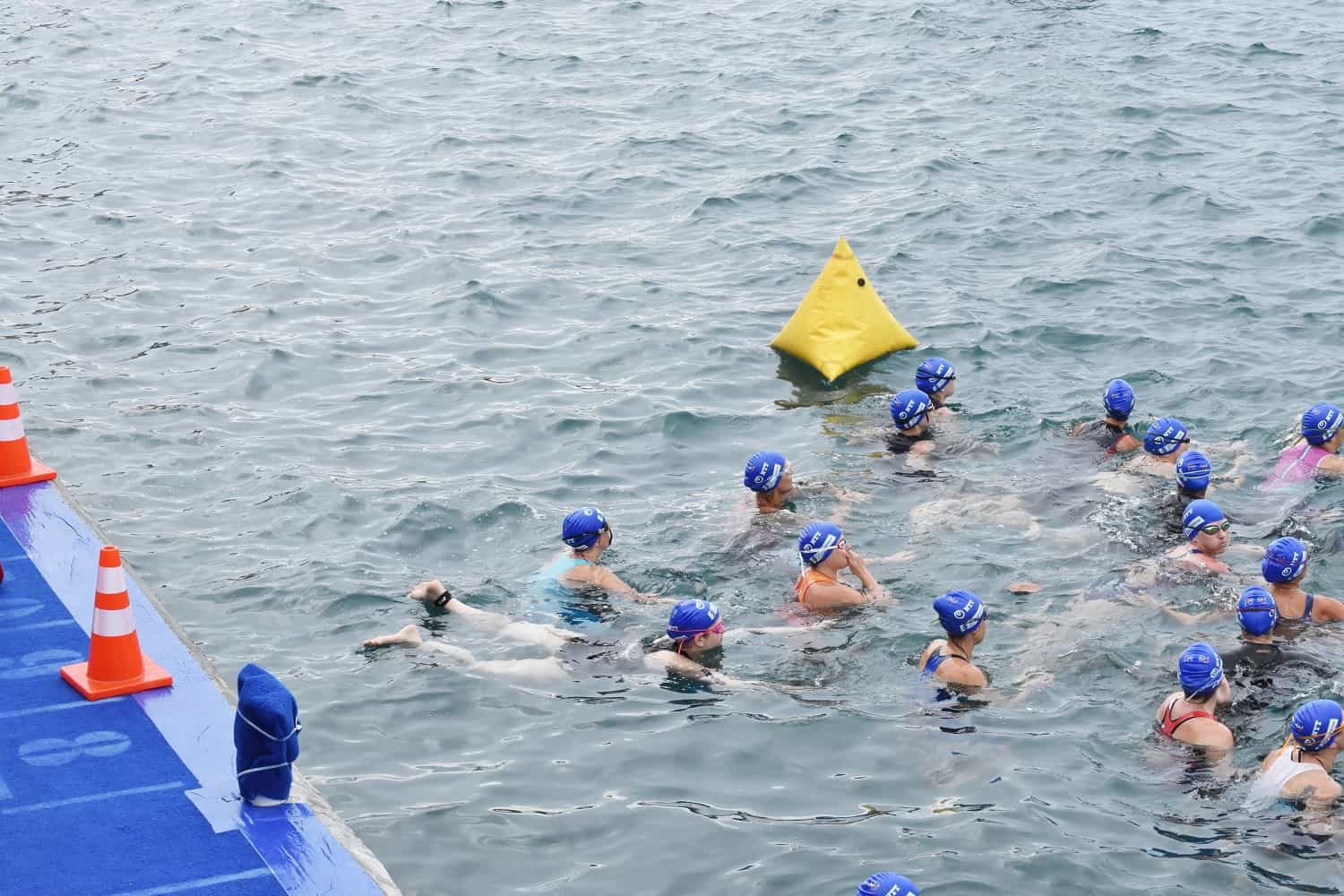 The announcer gave us a 3-minute and 1-minute countdown, and then a warning to start at the sound of the horn. When it sounded, I started my swim feeling pretty strong. I fell to the back of the pack after a few minutes, which I expected. There were maybe 30 people in my swim wave, so it was pretty small. And as a slower athlete in an event with a lot of competitive women, it's par for the course.
The straightaway to the first buoys felt great, but after turning around them, the current shifted a bit and it became slightly disorienting. It was harder than I expected to get a "feel" for staying on course so I was sighting more frequently.
But aside from that, the swim was great. I felt good, the water was clean and clear, and I still had a good amount of energy exiting the water going into the bike. It wasn't the fastest of times for me – likely affected by the limited number of swims I was able to fit in due to a back injury two months ago – but it was solid.
T1 – 5:01
There was a 300-meter uphill run from the swim exit to transition, so most of us had a longer T1 time than other races! I found this a fun challenge though that made the course unique.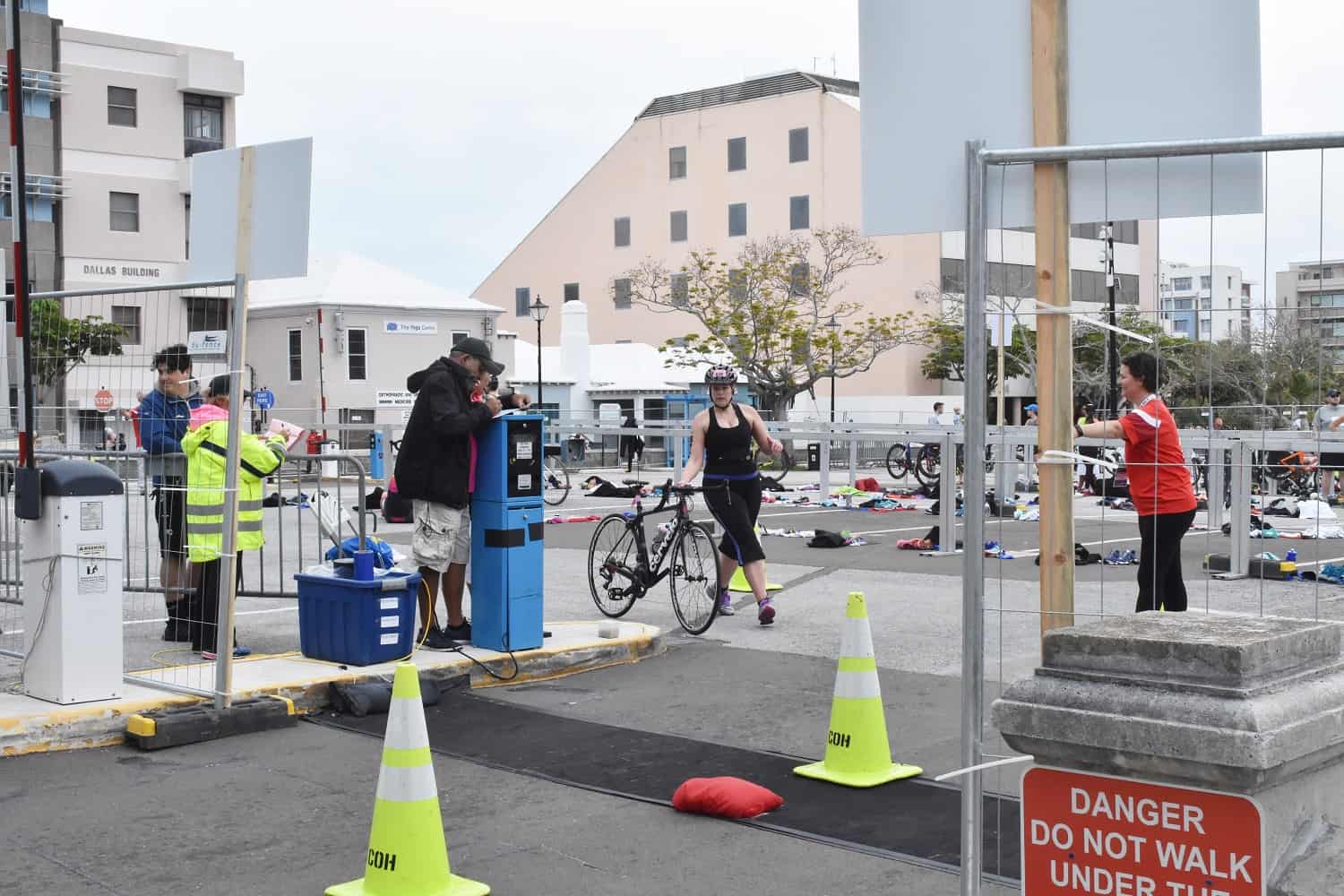 Bike – 20 kilometers (about 12.4 miles), 59:10
Cycling is the weakest of my three disciplines, but I felt happy with my time in this leg of the race. The two-loop course had a few good hills, making it challenging but attainable.
Corkscrew Hill was the highlighted challenge of the course and definitely no joke – that thing is an insanely steep hill with a switchback. You want to make sure that you have an idea of where it is on the course so that you can quickly shift gears before heading up. I accidentally shifted into the wrong gear the second loop, and that was a big mistake as I came to pretty much a dead stop. It is just about impossible to get any momentum from a dead stop on a 12% grade. 😉
The rest of the bike course was a lovely ride around Hamilton, showcasing the bright pastel buildings and winding roads. It was a fabulous way to get a glimpse of the capital of Bermuda.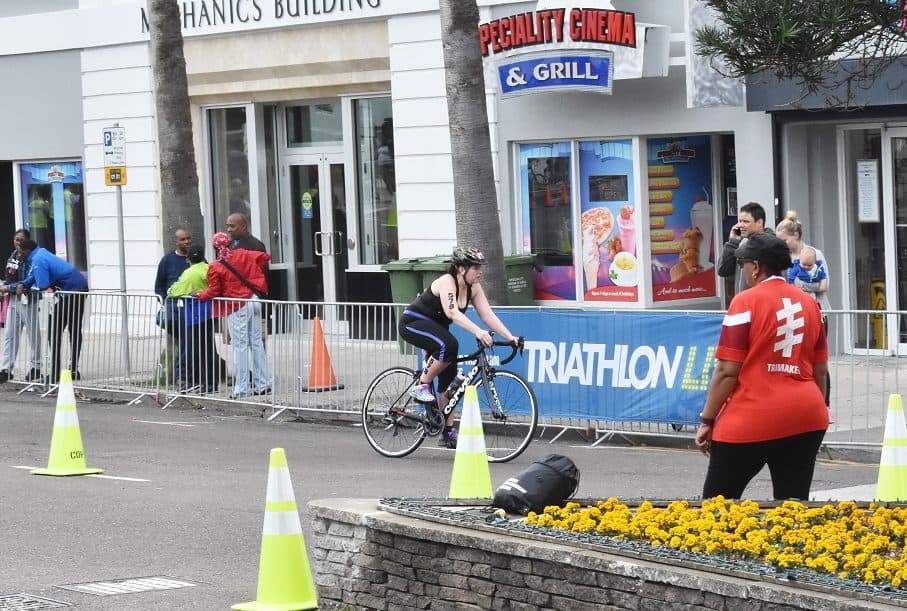 My only negative experience in the entire race was with another US athlete, who got a little bit of a 'tude with me when she felt I was too slow during our 15 seconds in a no-pass zone. I get that she was trying to have her best race, but remarks like that are a big pet peeve of mine because it presents triathlon as an "elitist" sport. In reality, triathlon is (and should be) inclusive for all.
T2 – 1:49
My T2 is always relatively smooth since I haven't clipped in for a race yet. (Yes, I've been doing tris for 10 years now without doing that! Later this year is my goal). That means all I had to do was rack my bike and run out.
Run – 5K, 38:24
The run course was a flat out and back, and you did two loops of it. I was grateful for the flat course on the run after the hilly bike ride! The run was right along Front Street. Since it's lined with restaurants and shops, there were plenty of spectators along the run course that make for excellent moral support at the end of the race.
I actually felt slow as molasses getting through this section of the race, but ended up finishing pretty much exactly how I was hoping. My tri 5Ks are usually in the 36-39 minute range so this was right in line with that.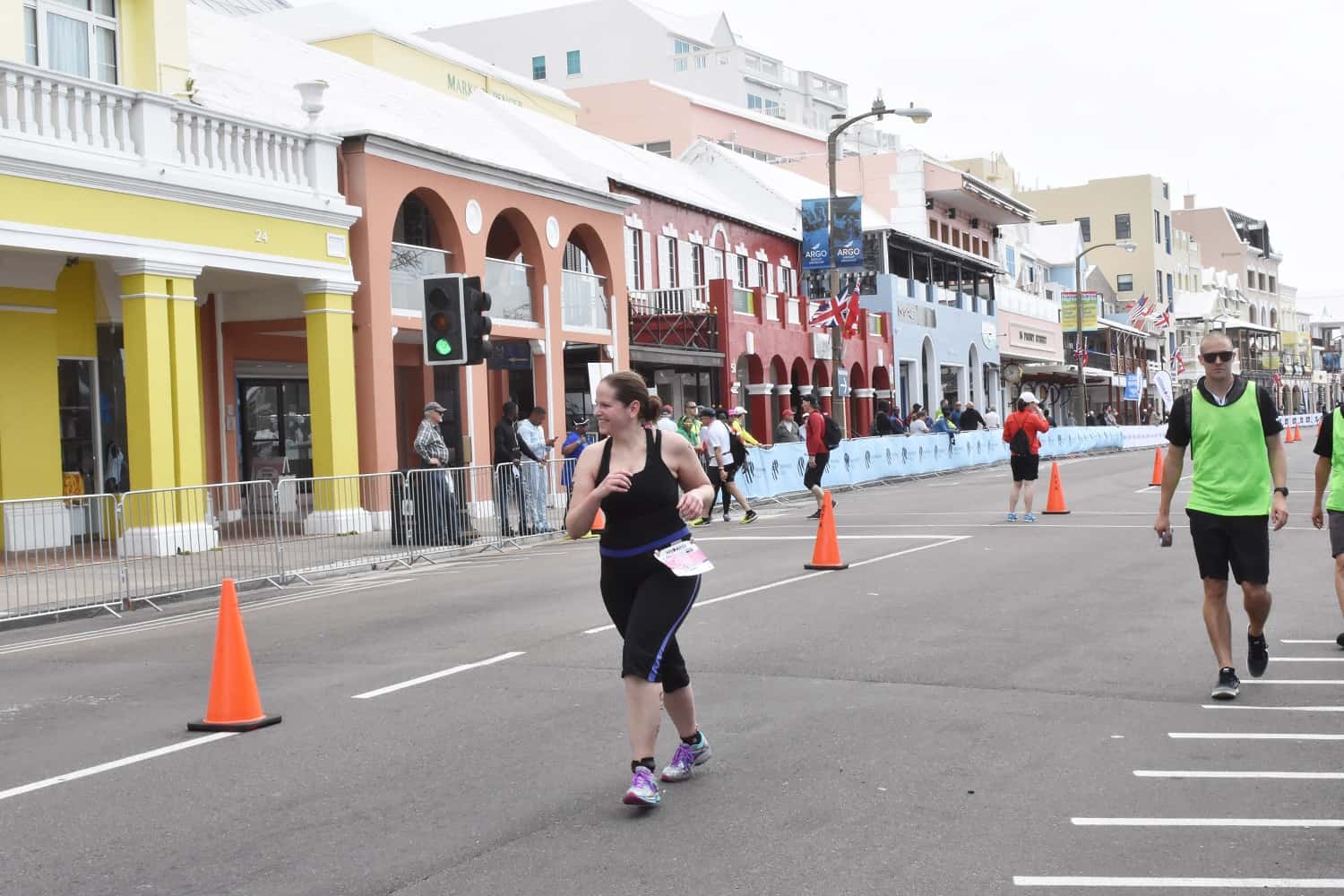 Total Time: 2:09:23
Woohoo!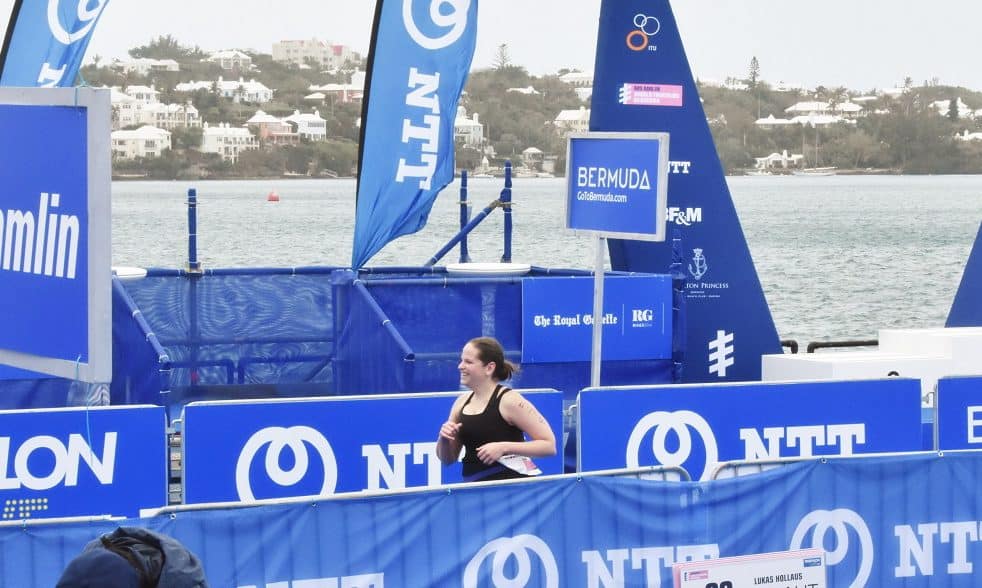 Other Race Notes:
This event was an absolutely incredible experience. And by far the best part of the race were the volunteers. There were more volunteers than any other race (road or tri) that I have ever done. They lined the course at intervals throughout the swim, bike, and run. They cheered you on with smiles on their faces. And (my favorite given my lack of directional clarity) – it would be very difficult to get lost as they are at every turn and throughout the route.
All in all, I highly recommend the race. I have nothing negative to say about the course set up or organization. They'll be back in Bermuda in 2019 and 2020, so start making plans now for an amazing destination triathlon!
Share with me: Have you ever done a destination triathlon? Were you also at World Triathlon Bermuda? If you weren't there, do you want to jet over to Bermuda next year?!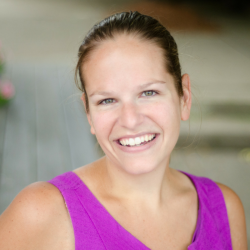 Latest posts by Chrissy Carroll
(see all)