Feeling down on yourself? A few body positive affirmations may be just what you need…
It's no doubt that we can be hard on ourselves. The phrase "we are our own worst critic" rings true. We've all done it – look in the mirror and instantly see everything we want to change or improve.
This self-criticism can be compounded when people feel the need to make comments about your body. At one point, this was limited to bullies during the school day in middle school and high school.
But these days, social media seems like it's made it that much easier for women to easily be criticized. You can see the example form my TikTok comments below – these admittedly bothered me a little bit and I'm a grown adult with a pretty high level of self-respect!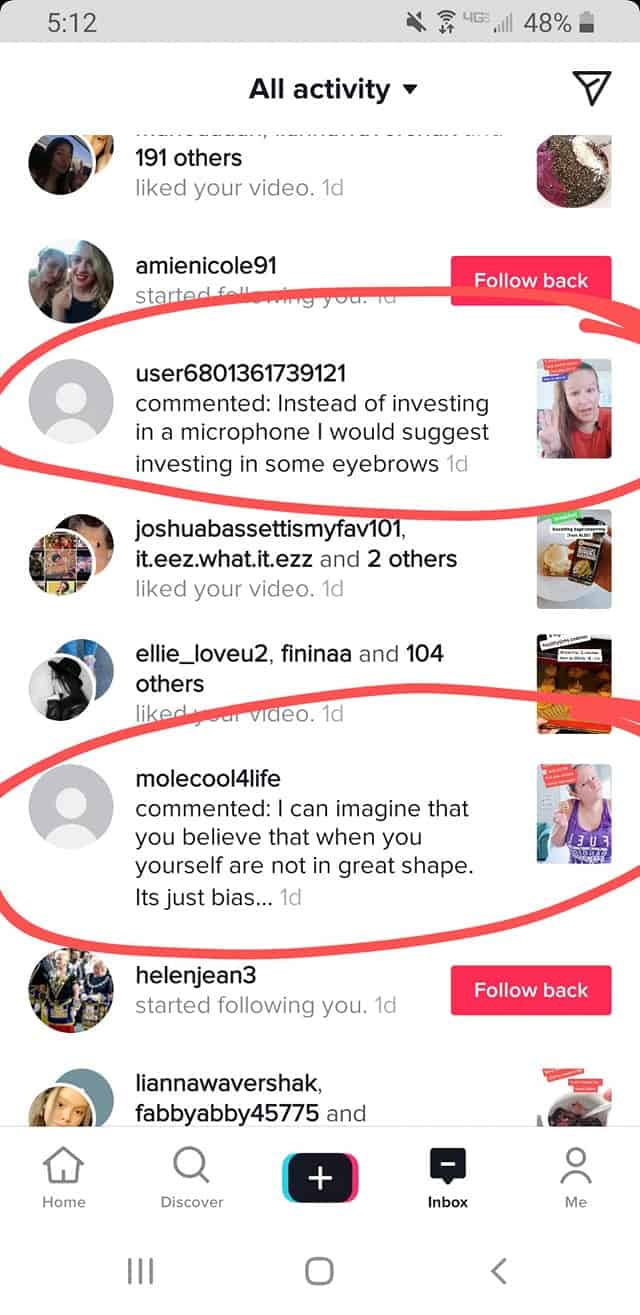 This isn't just a one-time experience either. A few years ago, I did an entire blog post about body shaming experiences and was shocked at the stories fellow bloggers told me. It's all too common these days for people to make unsolicited comments.
But what if there was something we could to do make us feel better? What if there were things in the online space and social media space that were actually helpful?
A study published in 2019 and proved that body positive content affected young women's mood and body image. Even brief exposure allowed women to appreciate and be more satisfied with their own bodies.
Seeing normalized bodies, reading about health at every size, looking at body positive quotes…all of this may help you feel more at peace and proud of your own body.
And one of the great things is that you can bring the positivity to yourself too. I've put together a list of 11 body positive affirmations that you can say to yourself or tape up to your mirror. While this all may sound a little "woo", I think you may be surprised at the impact it can make over time. Try reminding yourself of at least one of these on a daily basis to help love the skin you're in!
1. Don't let your mind bully your body
Remember this when you find yourself criticizing parts of your body. Your body doesn't have any issues with the way it is, it's just what your mind is making you believe. Instead thank your body for what it does for you. Even the simple things like getting out of bed or getting you up a flight of steps should be appreciated!
2. Happiness isn't size specific
Sometimes we get in our head that if I was a size X, I will be happy. The truth is that the grass isn't always greener on the other side. Many individuals have followed strict diets and strenuous exercise plans to reach their goal "size" and find the joy they once had in life being stripped. Pinpoint what makes you happy now and hang on tight.
3. I am beautiful
Simple and straight to the point. Look at yourself and marvel your beauty. It's there! Whether it's the color of your eyes, your hair texture, or your strong legs. Embrace what makes you different from others and let go of what you think "beauty" is.
4. I accept my body the way it is
Sometimes we have unrealistic expectations of what our body should look like. All bodies are different, so striving for a particular shape or length can be impossible. Instead, accept how your body was created and focus on caring for it the best you can!
5. Other opinions of my body do not affect or involve me
People will have opinions on many things, but that doesn't mean it needs to be your own opinion as well. Instead of trying to please everyone, put all your effort into your self-esteem and self-love. The people that are saying negative things – give yourself permission to kick them to the curb.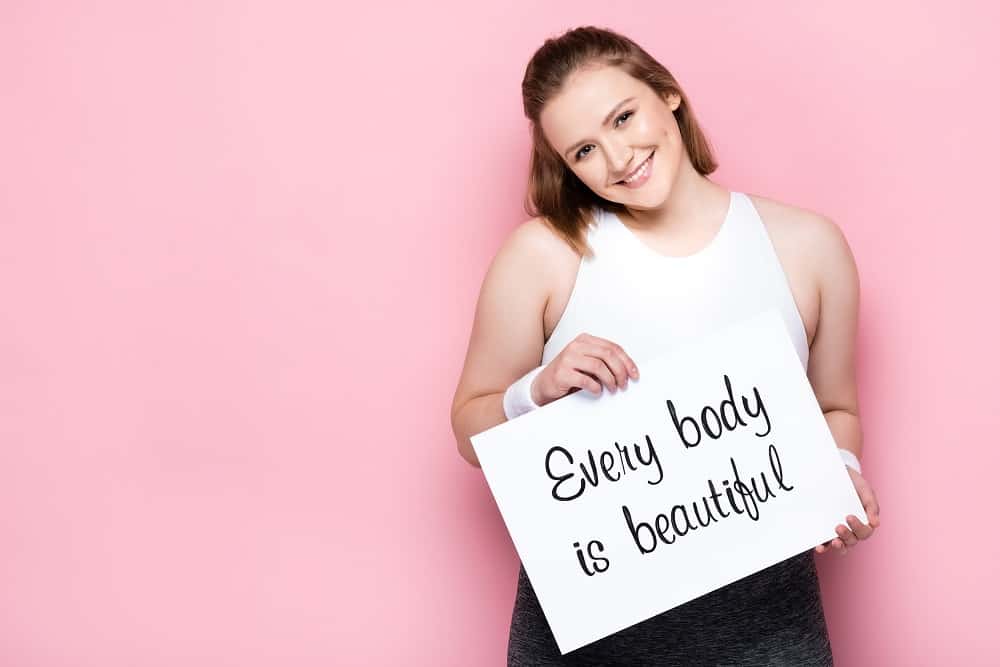 6. I feel proud of how far I have come
Reflect on your journey and appreciate it. Maybe you aren't exactly where you'd like to be in this moment, but that doesn't mean you haven't made progress in the last few months or years. It's great to look forward to being the best we can be, but just as good to see how far you've come.
7. Progress not perfection
Perfection doesn't exist. When you strive for perfection it can affect your motivation, self-criticism, energy, and thoughts. Focusing on progress can make achieving goals so much more sustainable. You learn more about yourself and are able to take the pressure off. Not only that, but you become more aware of each milestone you achieve and keeps you striving for the next!
8. I will not determine my self-worth based on my appearance
This is probably my favorite body positive affirmation. Remember, You are more than your body or the way you look. It's an uphill battle to use your physical appearance as a measure of your worth, because often times once we reach our "goal" it's still not enough. Remind yourself of how much you have to offer, size doesn't dictate your worth. You could be 10 pounds lighter or heavier tomorrow, but your values and beliefs won't change.
9. Don't say anything about yourself that you wouldn't say about your best friend
You can tell your best friend they have food in their teeth, but be honest, you would never tell them they need to change something about their body. Feelings would be hurt, and the friendship might be ruined. Then why is it ok to do that to yourself? A true best friend loves and accepts the way you are. Treat yourself as if you are your own best friend.
10. I love ___ about myself
Be specific and list all the traits that you love about yourself. You are a masterpiece! Now take those traits and flaunt them. Show everyone how much you love your hair, your legs, or even your smile. You will exude confidence and your self-esteem will skyrocket.
11. I choose happiness and joy
Life is crazy and always throwing us curveballs. We can either ride the waves or struggle in them. You have the ability to choose how we feel about ourselves regardless of the situation or circumstance. Choosing joy can make navigating life much more simple!
Share: Do you have another body positive affirmation that you love?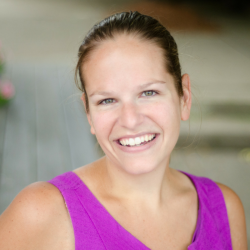 Latest posts by Chrissy Carroll
(see all)