I don't know about you, but it seems like every year, we realize we've accumulated slightly too much stuff – even despite the fact that we don't shop often and I'm super frugal. Some of that clutter does come from that frugalness though – making those "but it's only 3 cents!" purchases that I really probably could do without. I'm trying to get better at that, I swear.
The thing is, having tons of clutter is more detrimental than the pressure of having to do a clean-up every time a friend or neighbor might stop by. Clutter actually affects both your physical and mental health. Just think about these issues…
If you have too many items in a room (or closet, or drawer, etc) – it's much more difficult to clean that area regularly and thoroughly. This leads to increased accumulation of dust, dirt, and germs in the house – which can exacerbate asthma & allergies.

Constantly seeing disorganization can cause anxiety – and sometimes even depression – in certain people. I know I'm one of those people that gets a tight chest if I walk into room with lots of visual clutter.

In fact,

research has shown

that women who rate their homes as having more clutter and disorganization have unhealthier levels of cortisol, a stress hormone associated with many health problems. These women were also more likely to experience depressed moods later in the day.

Disorganization makes it difficult to find items you need, causing frustration and lost time. And there's very little I hate more than wasted time.

Being disorganized in the kitchen can impact your eating habits, too. If you don't regularly keep the fridge and pantry organized, it can be difficult to quickly assess the staples that you need to pick up at the grocery store.
Two weeks ago, Terry and I did a little spring cleaning and set aside a bunch of stuff we no longer needed. There was nothing exceptionally valuable, and we had too few items for a full scale yard sale. But we still had a few bags of random assorted stuff that we were hoping we might make a few dollars on. Enter the idea I came up with this weekend: a "pay what you want" yard sale!
I put a table and a blanket out front and loaded it up with the few bags of stuff we had set aside. I also put a sign on the table that said "Take what you want, leave what you think is fair" and a jar to put money in. We left the table out for a few hours Saturday afternoon and all day Sunday, and just went outside a few times to collect any money that had been left.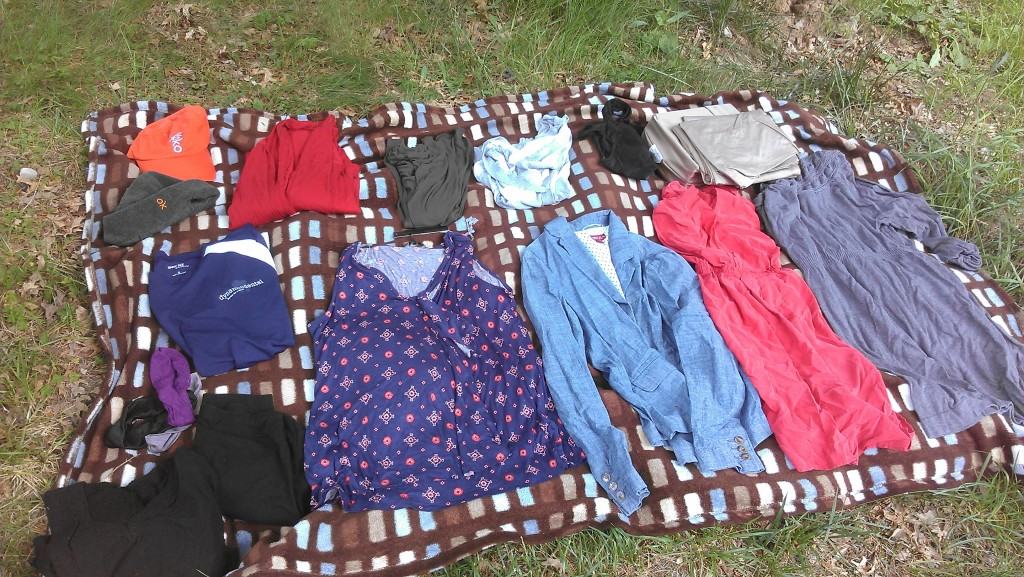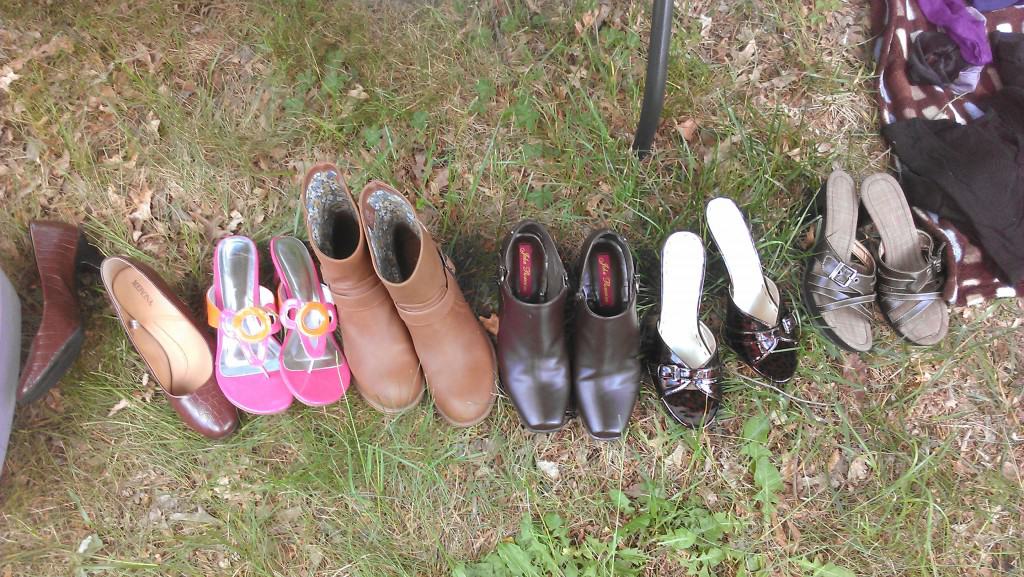 The results?
We didn't have to sit outside all day in the heat.

I didn't have to worry about pricing anything, which I typically do too low anyway.

We didn't have to barter with people, arguing that they want to pay 10 cents instead of 25 cents.

And we made $35 getting rid of things we no longer needed, for very little work!
I totally understand that this would not be successful everywhere, and probably depends a lot on the area you live in. But if everything would just be getting tossed/donated anyway (and of course, we'll be donating everything decent that was leftover), what's there to lose? I was happy to make extra cash and didn't have to waste my weekend to do so!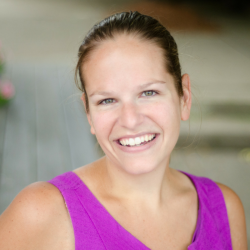 Latest posts by Chrissy Carroll
(see all)