Thinking about tackling an ultra? Or perhaps you've already run a few but need some good inspiration to keep your momentum going? If so, I've rounded up some of the best ultra running books out there for you!
I admittedly haven't taken the plunge into the ultra world yet myself. Running my own business with a toddler at home has put a bit of a limit on my total training time right now. 😉
However, it's definitely a goal for the future. I've done two full marathons and would absolutely love to do a 6-hour or 12-hour timed ultra race. For some reason, the timed race seems more appealing to me than a distance based one. (If you're an ultra runner, what do you prefer?)
A few of these books are choices I've read myself while others were recommended by a few ultra friends. I hope they help spark your passion for long course racing!
5 Best Ultra Running Books
*Disclosure – This contains Amazon affiliate links. We are a participant in the Amazon Services LLC Associates Program, an affiliate advertising program designed to provide a means for us to earn fees by linking to Amazon.com and affiliated sites.

If you're thinking about exploring the world of ultramarathoning, this book is sure to motivate you. It features interviews with 35 different ultra runners exploring concepts like their drive, training, and how the ultra differs from short course racing. The book will help you realize that any person can train for an ultra if they put their mind to it and put the training in.

If you're looking for a practical choice to help guide training, this is one of the ultra running book you'll want. It's a how-to guide for training for and racing in ultra distance events, whether you are looking to complete a 50K or a 100 miler.

There are a lot of inspirational stories and biographies in the ultra world, but I've found fewer specific training guides. This is another great option in addition to the book above that will help you conquer the race of your choice. Written by top female ultra runner Krissy Moehl, it's a favorite among fellow female athletes. The only caveat is that the training plan tables in this book do not convert well in e-book format, so definitely order the paperback if you're going to purchase this one.

As an RD, I'm always interested in what professional athletes are eating. This book chronicles Scott Jurek's path to veganism, and explores how he uses a plant-based diet to fuel his running. While I'm a meat-eater myself and don't necessarily believe veganism is the best choice for me, I found the book fascinating. (Side note, I think the "best" choice is the typically choice that feels best for your body).

Dean Karnazes is probably one of the most famous ultra-marathoners to date. The fact that this book is several years old now doesn't take away from it being motivating and humorous. He discusses his high school running experiences as well as his rejuvenated interest in running later in adulthood. I think just about anyone reading this book walks away feeling inspired to run.
Looking for other good running books?
You can find a roundup of some of the best running cookbooks here. And if you're looking to branch into triathlon, find 5 of the best triathlon training books here.
Share with me: Would you ever do an ultra? Which of these ultra running books do you want to read? If you have already read any on this list – what did you think?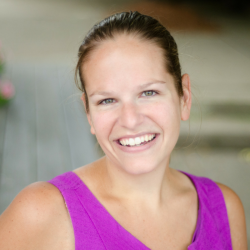 Chrissy Carroll is a Registered Dietitian and USAT Level I Triathlon Coach. She specializes in sharing nutrition and fitness tips, as well as recipes, for runners, triathletes, and active women.Chrissy holds a Bachelor's Degree in Nutrition, a Masters Degree in Public Health, and is also an ACSM Certified Personal Trainer.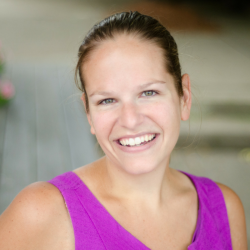 Latest posts by Chrissy Carroll (see all)