Craving a good run, but snowy weather or sweltering temps has got you stuck indoors? No worries – it's time to hop on that treadmill! You'll find yourself challenged and sweaty in no time with this 20 minute treadmill workout.
It's perfect for runners of all levels, with options to adjust speed throughout the run according to your fitness level. You'll get hills and speedwork all in one short training session. This workout uses a 60/60 form of HIIT – also known as high intensity interval training – to help improve running efficiency.
*Disclaimer: This post was written and reviewed by Chrissy Carroll, RRCA Running Coach and USAT Level I Triathlon Coach. It is for informational purposes only and should not be construed as individual training advice. Consult a doctor prior to beginning any new exercise program.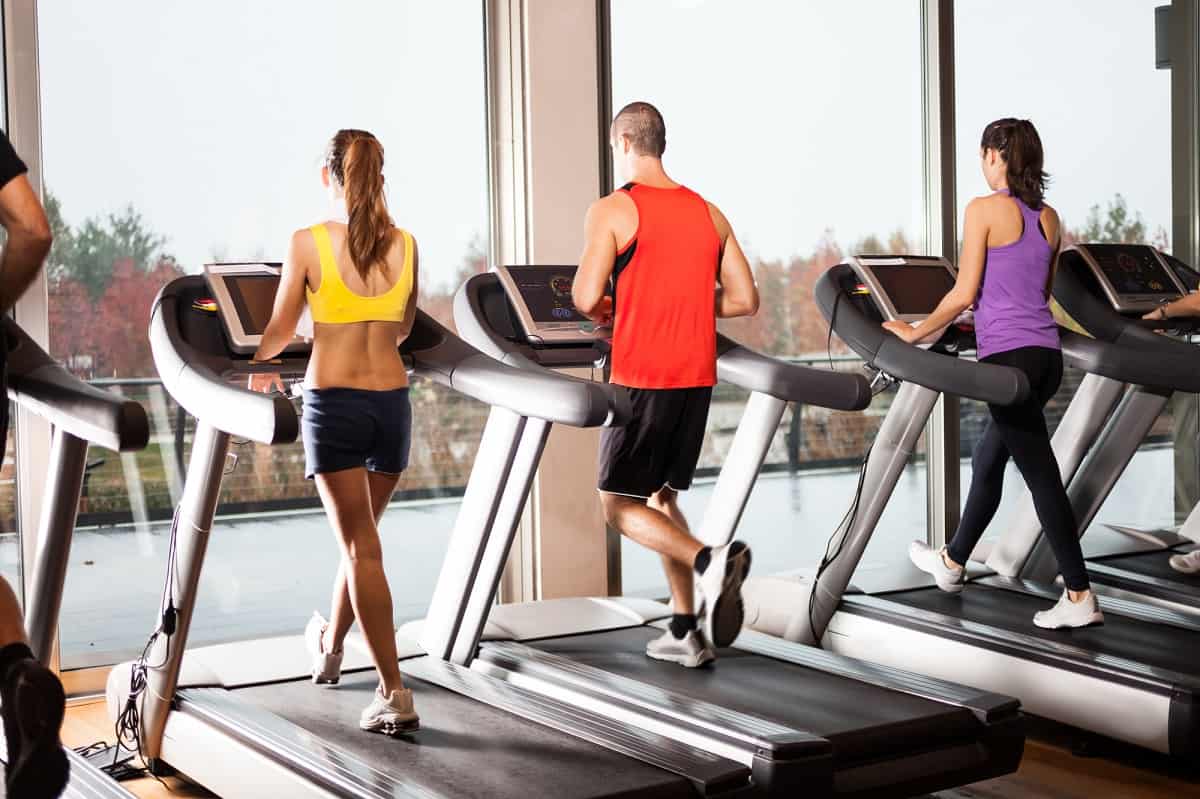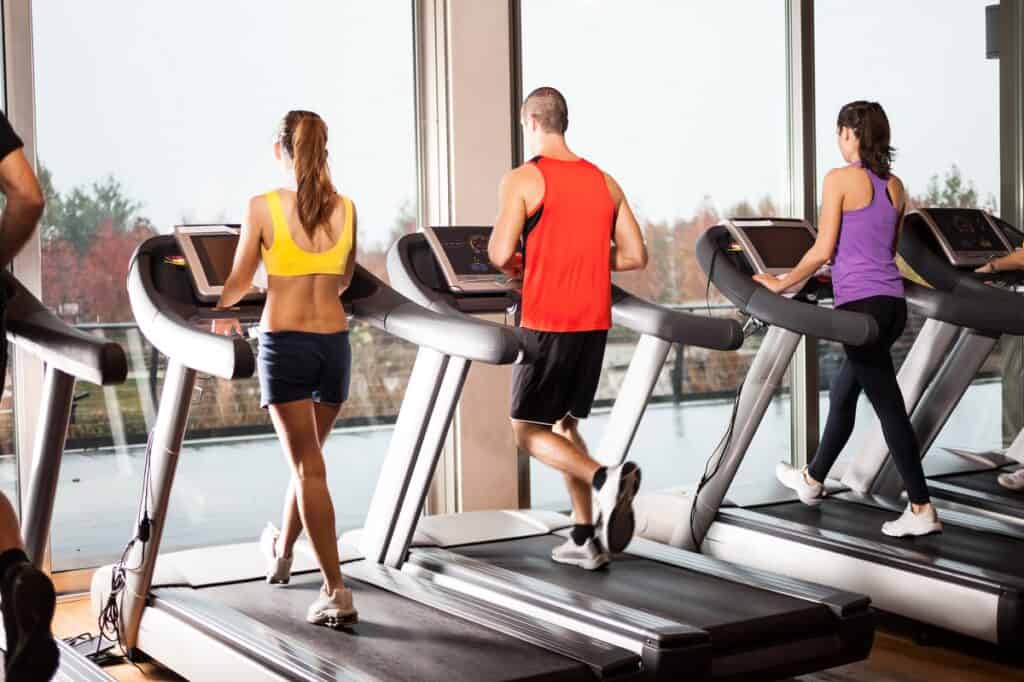 What is HIIT?
HIIT is a form of cardiovascular exercise that alternates between periods of intense activity and less-intense activity, or even complete rest. HIIT workouts are generally short, usually only lasting 15 to 30 minutes, because the alternating intervals are so challenging on your body.
Note that this type of workout isn't necessarily "better" than a steady state run on the treadmill – but just offers variety and a few different benefits. You can find out more about the differences between sprinting and jogging in this post. The main benefit to HIIT is achieving a challenging workout in less time.
What is 60/60 HIIT?
60/60 is a form of HIIT that involves 60 seconds of work and 60 seconds of recovery. This is also sometimes referred to as "1:1 HIIT", since the ratio of work and recovery are the same.
Research has shown that 60 second HIIT intervals may be more effective than 30 second HIIT intervals specifically when it comes to increasing VO2 max – a goal for many runners.
In our workout, you'll manipulate both incline and speed to achieve your 60-second HIIT intervals.
Tips for Runners
A few key points to keep in mind when doing this type of training:
Don't do any high-intensity interval treadmill workouts (or track workouts) when you are injured.
Avoid an excessive number of HIIT workouts each week. 70-80% of your training should be comfortably paced runs – only 20-30% should be speedwork.
When doing the workout, follow the sprints and rest cycles correctly. You don't want the sprints to be too easy, or the rest periods to be too difficult. It's the stark difference between the tough sprint and easy recovery that makes the workout effective.
Keep safety in mind. Depending on your speed and the length of your intervals, it can sometimes be challenging to maintain your pace when the belt is still slowing down for the recovery interval. You may want to consider jumping to the sides of the treadmill to allow the belt to slow down while you're adjusting to your recovery pace.
20 Minute Treadmill Workout for Runners
Here's a fun workout you can add to your training routine! Remember that you can adjust the speed (and incline, if necessary) according to your own fitness level. There are some sample speeds listed, but you can go outside of that range if needed to make it the best workout for your body.
For accessibility reasons, this workout is also written out in plain text below the image.
Workout:
0:00-3:00: Warm up with a comfortable jog (4-6 mph) and an incline of 0%.
3:00-4:00: Uphill jog (4-6 mph), incline 2%
4:00-5:00: Jog (4-6 mph), incline 0%
5:00-6:00: Uphill jog (4-6 mph), incline 6%
6:00-7:00: Walk or comfortable jog (3-6 mph), incline 0%
7:00-8:00: Tough uphill run (5-8 mph), incline 4%
8:00-9:00: Walk or comfortable jog (3-6 mph), incline 0%
9:00-10:00: Tough uphill run (5-8 mph), incline 8%
10:00-11:00: Walk or comfortable jog (3-6 mph), incline 0%
11:00-12:00: Flat road sprint (6-10 mph), incline 0%
12:00-13:00: Walk or comfortable jog (3-6 mph), incline 0%
13:00-14:00: Uphill sprint (6-10 mph), incline 2%
14:00-15:00: Walk or comfortable jog (3-6 mph), incline 0%
15:00-16:00: Uphill sprint (6-10 mph), incline 2%
16:00-17:00: Walk or comfortable jog (3-6 mph), incline 0%
17:00-20:00: Comfortable jog (4-6 mph), incline 0%
Designing your own treadmill workouts
While you'll find a great workout above, you might want to design more of your own 20 minute treadmill workouts. You can do that by starting with a warm up, and then adjusting each of the following variables throughout the time frame:
Increase the speed
Increase the incline
Increase the length of the active work
Decrease the length of the recovery interval
When you set these up on your own, always consider your own fitness level. Experienced runners may want to adjust speed more aggressively, while newer runners may be better with manipulating incline over speed.
While 60 seconds was used in the workout above, feel free to play around with the lengths of the intervals and recovery periods. For example, you could try a 4 min / 2 minute block, or you could vary the intervals throughout the workout (i.e. 30 sec, 60 sec, and 90 sec of work with equal recovery).
The Final Word
I hope you enjoy this fun treadmill workout, and that you've got some inspiration for creating your own unique versions. If you have any questions or comments, please feel free to leave 'em below. Don't forget to check out more HIIT treadmill workouts for additional inspiration.
Share: Are you team treadmill or team outdoor running? If you tried this workout, what did you think?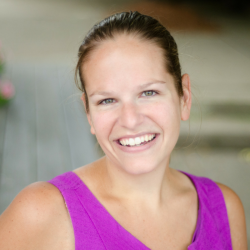 Latest posts by Chrissy Carroll
(see all)