If you're looking for a fun yet doable fitness challenge right now, you'll love this 30 day walking challenge. It's great for women who are looking to get started exercising, or those who are already active but want a little extra fun motivation for the next month!
And if you've already got walking under your belt? You can easily amp things up by shifting this to a 30 day running challenge!
Disclosure: This post was sponsored by
Reebok
as part of an Influencer Activation for Influence Central and all opinions expressed in my post are my own.
Why Walking?
Walking is an exercise that anyone can do! You don't have to have a ton of fancy equipment, you don't need a gym membership, and you don't need a coach to give you a specific training plan. All you need is a little motivation, a few good pieces of fitness apparel, and some outdoor space or a treadmill.
Plus, walking has all kinds of health benefits:
It's a cardiovascular exercise that improves heart health.
Walking helps you meet current physical activity guidelines. According to the Physical Activity Guidelines for Americans, adults should do at least 150 to 300 minutes of moderate-intensity exercise each week (or 75 minutes to 150 minutes of vigorous exercise) for substantial health benefits.
Walking is lower impact compared to running, which may be helpful for those who already have joint problems (though as a note, running isn't thought to cause joint problems – it just may exacerbate pain in people that already have those issues).
It burns calories to help with weight management. According to Harvard Medical School, walking for one mile (at a speed of 17 minutes per mile) will burn 69 calories for a 125-pound person, 85 calories for a 155-pound person, and 101 calories for a 185-pound person. The differences are due the amount of effort it takes each body; carrying a larger number of pounds requires more effort over the same distance.
Studies suggest low risk of injury among walkers, which may be reassuring if you're nervous about getting started with a new exercise routine.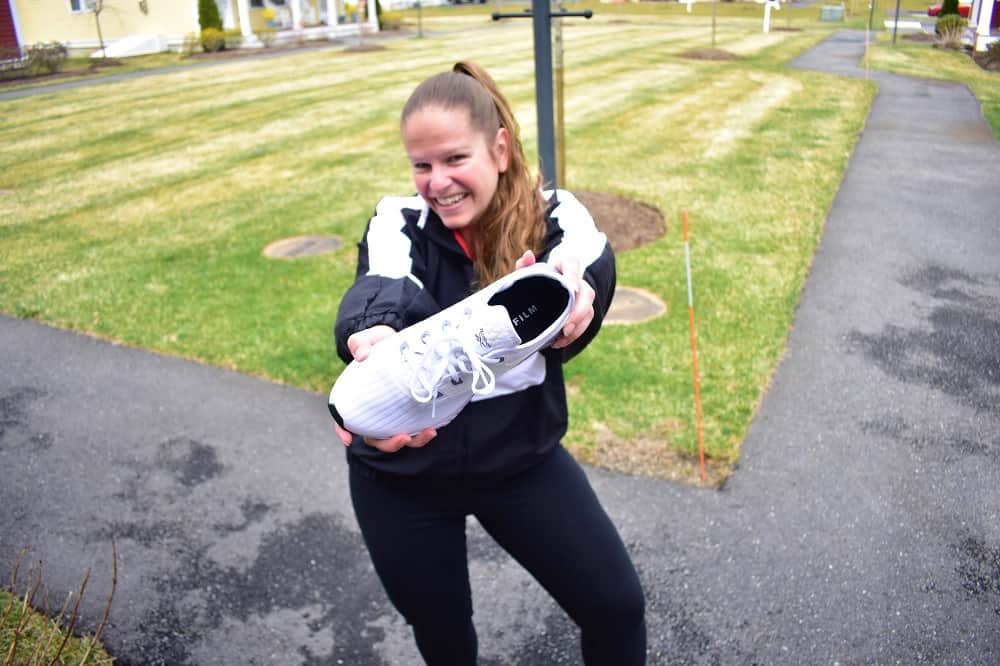 What Kind of Gear Do I Need?
I recommend investing in four things as you start your walking challenge:
Comfortable pair of leggings
Workout top
Quality pair of sneakers
Light jacket that you can use for layering (really helpful with spring weather and possible light rain)
That's really all you need to start walking (or running, if you're so inclined!).
One of my personal favorites for workout gear? Reebok! Especially now that they offer an inclusive sizing line that's available online at
Kohls.com
! Their new line includes tops and bottoms that range in size from XS to 4XL, making it possible for women of all shapes and sizes to find fitness apparel. For example, here I've got on a size XL leggings and jacket: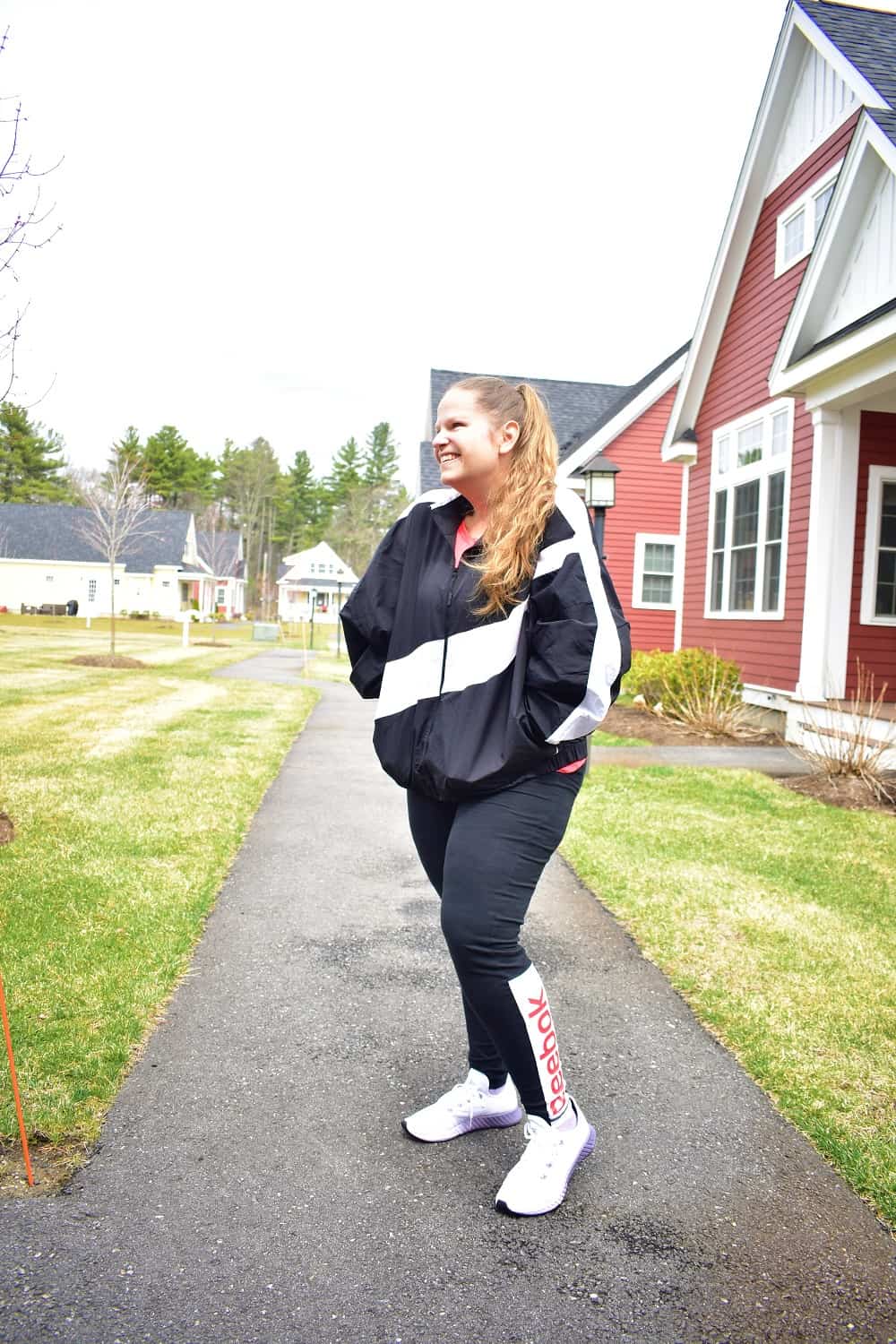 Up until recently, many curvier women may have felt challenged to find gear that they feel comfortable working out in. I remember right after I graduated college, I used to always have to look for men's t-shirts to exercise in, because I couldn't find women's options that fit right (and especially women's options that were actually economical and easy to find).
I love that Reebok and Kohl's are changing this! All women deserve clothing that helps us feel confident and ready to tackle our next workout.
(Plus, am I the only one that lives in athletic clothing every day? Especially now? This stuff is cute and comfy enough for loungin' during the day too!).
Your Walking Workouts
Alright, you know that walking is clutch for your health and you've got your gear ready to go– now it's time to get moving!
On your 30 day walking challenge printable below, you'll see several different types of walking workouts. This is totally a beginner-friendly plan, so don't be intimidated or nervous. You've got this!
Most of the printable should be pretty self-explanatory, but here's a quick breakdown of the different types of walks you might see on here. If you have any questions about any of these, don't hesitate to leave a comment on this post and ask:
Time-based walks – These walks are listed as 20 minutes, 30 minutes, etc. Try to do them at a brisk but comfortable pace.
Interval walks – You'll see a few interval walks that also have time constraints listed. For these, walk for the amount of time, alternating between 1 minute of fast walking and 1 minute of slow, comfortable walking.
Relaxed walks – There are a few 20 minute relaxed walks on the schedule. Do these at an easy pace, focusing on calmness and peacefulness as you move your body. Stretch at the end, either with a range of different stretches you know and love, or by trying a yoga video.
Walk listening to… – On these walks, you'll walk any length you please while listening to something fun via headphones. There's days for podcasts, stand-up comedy (my favorite!), and good tunes.
Sunrise/sunset walks – Just like it sounds! Get up around sunrise or get out around sunset and enjoy the beauty of nature.
Hilly walk or stair walk – You can choose one of two workouts for this day, depending on what's available near you. The first option involves walking a route that's naturally hilly, or walking up and down one big hill repeatedly. If there are no hills near you, you can do the stair walk instead. In this case, find some stairs and go up and down them repeatedly. This can even be done in your own house! Do these workouts for as long as you feel comfortable.
Walks ending with lunges/squats – This is a normal timed walk but at the end, you'll challenge yourself to 2-3 sets of lunges and squats (about 10-15 reps in each set if possible). These body weight exercises help strengthen the muscles that you use during a walk.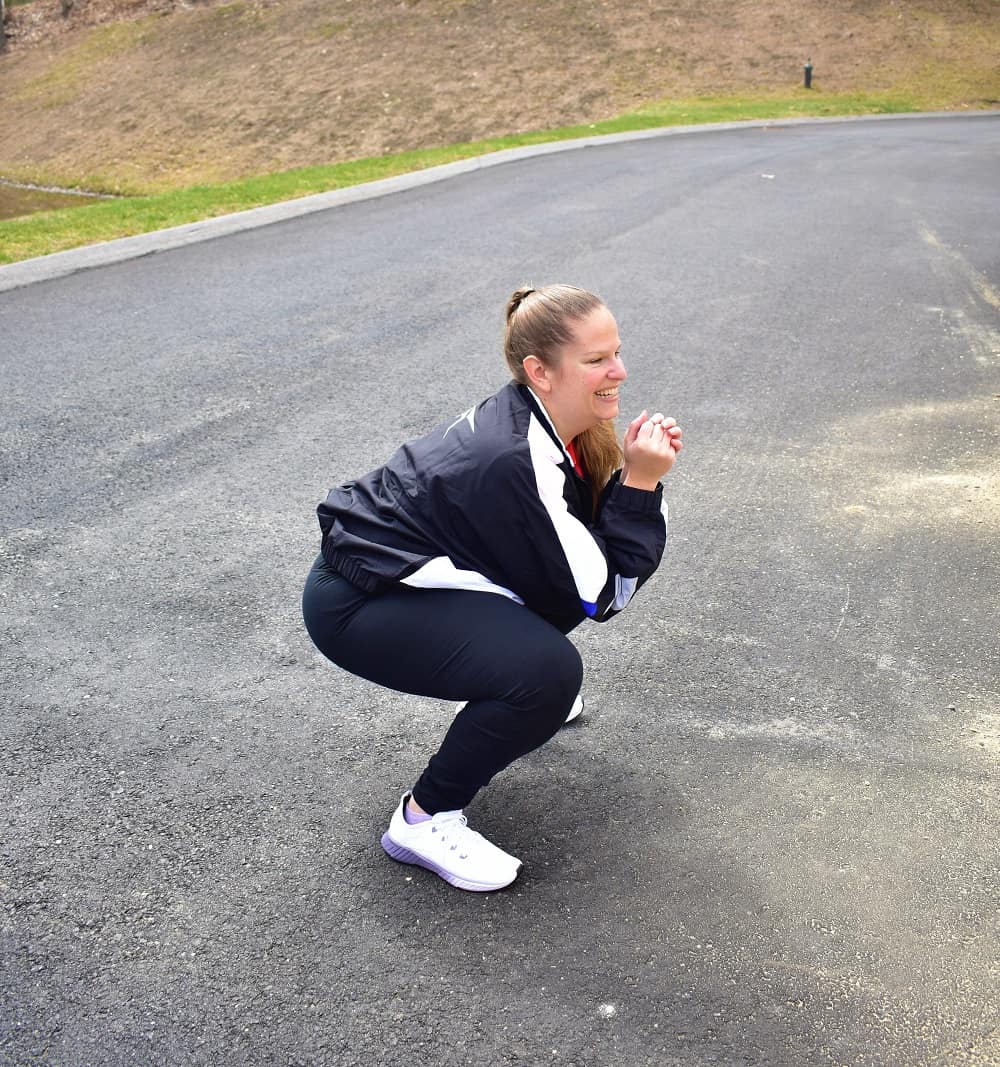 Nature trail walk – Find a great hiking trail or nature trail to explore!
Walk in a new location – Yep, just like it sounds – find a new neighborhood, route, or trail to explore.
5K Walk – For the last day of the challenge, try to walk a 5K (3.1 miles). You might even sign up for a virtual race!
Your Printable 30 Day Walking Challenge
You can do the workouts for each day in order, or you can choose to complete them "bingo-style", crossing off each square of your choice as you decide which to tackle that day. If you choose the latter, I'd recommend trying to keep the time-based workouts in their respective weeks, as they get progressively longer from week to week. But the other options can be mixed around as you please.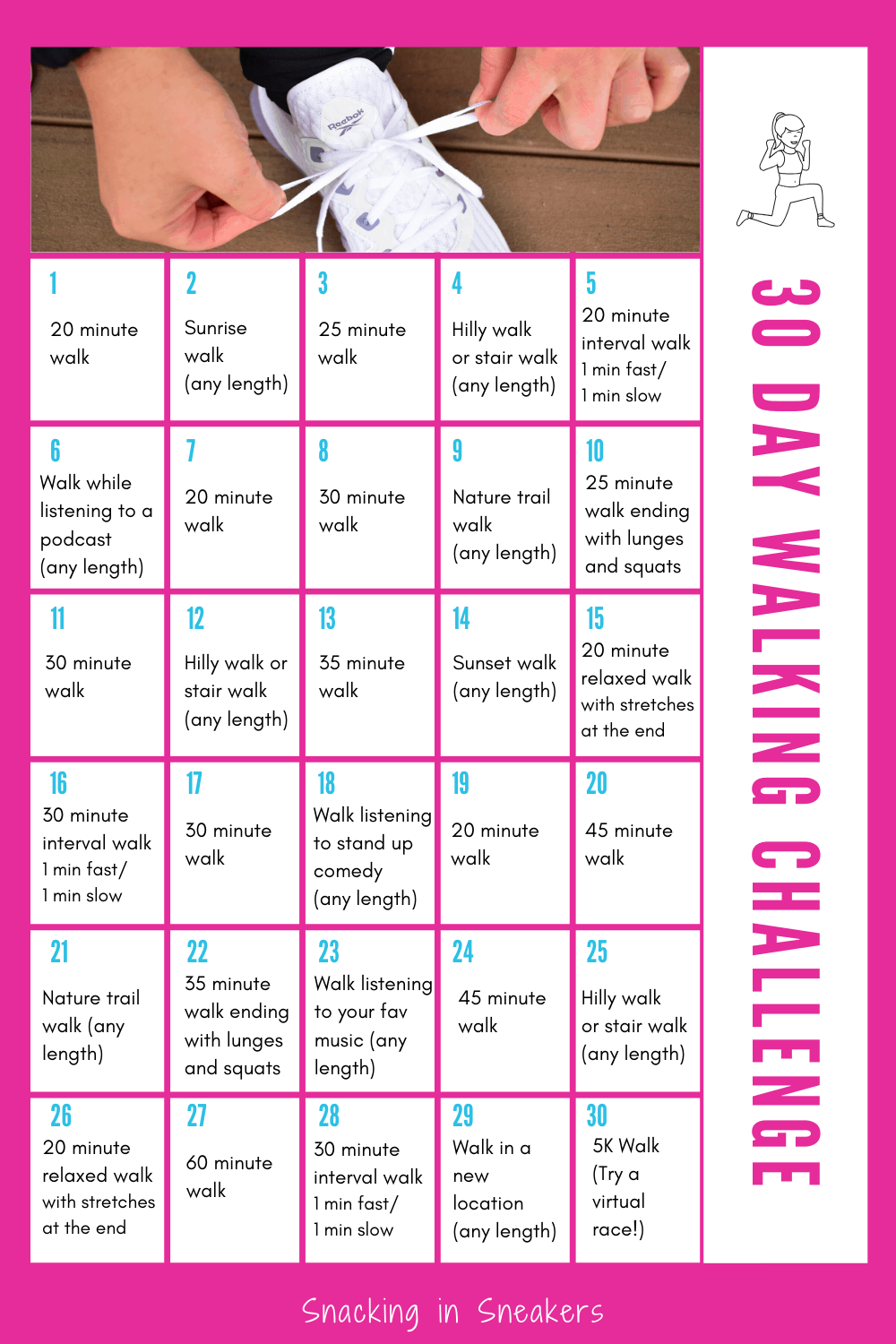 I hope you enjoy this 30 day walking challenge – if you get a chance to try it, be sure to share it on Instagram (tag me @chrissytherd) or leave a comment below letting me know how it went!
Share with me: How are you staying active right now? If you tried this walking challenge, what did you think?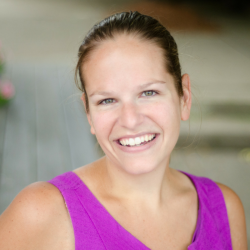 Latest posts by Chrissy Carroll
(see all)