While I love social media, it can be a blessing and a curse in the fitness world. It's amazing to be able to read people's transformation stories, see inspiring photos of people conquering their goals, learn new workouts, and get access to professionals that offer fitness and nutrition coaching.
But it can be a curse when it comes to the rampant misinformation that is often spread around.
Sometimes it seems like just because something is posted on facebook about fitness/nutrition/health/anything, it is instantaneously taken for granted.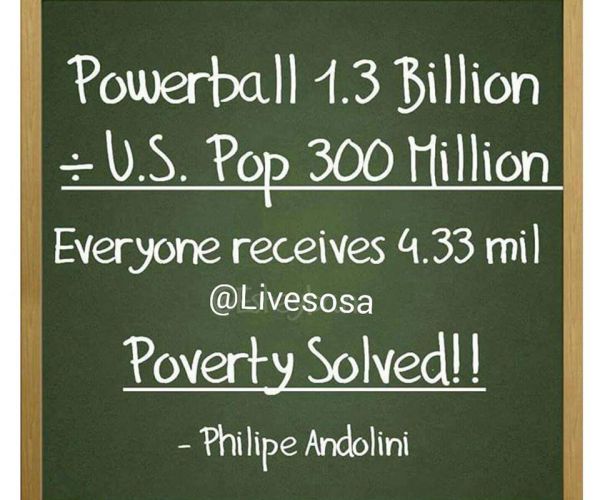 One off topic example – this powerball meme that went viral back in January that said we will all be rich, but in reality the correct math was that we would all get $4.33 (not $4 million).
If you have been reading the blog for a while, you know I'm all about the science when it comes to fitness and nutrition (and health/life in general). So today, I want to clear up 5 strength training myths that just need to go away.
Strength Training Myth #5: "If you do enough crunches, you'll lose the belly fat."
If you do enough crunches or resistance training for the abdominal muscles, you will strengthen the abdominal muscles. But if there is a layer of fat over that, unfortunately you won't see those muscles. In order to have a toned abdominal look, you'll need to do strength training to sculpt the muscles – but you'll also need to adjust your diet and probably add in some cardio in order to create a caloric deficit that leads to weight loss.
Strength Training Myth #4: "If you feel a little sore after a workout, you're doing too much too soon."
It's normal to feel varying degrees of soreness after a workout. This does not mean you are over-exerting yourself unless you find yourself with severe muscle pain/cramps or persistent chronic soreness that doesn't go away. That general "oh, I can feel yesterday's workout a bit" soreness though? That's normal. It is thought to occur as the muscles repair themselves and build strength. If you feel pain during a workout, though, that's usually a sign that something is off. That may indicate that you need help adjusting your form, you need time to build up to that level of exercise, or you need additional time to rest an injury.
Strength Training Myth #3: "To strengthen muscles, lift heavy weights, but to tone the muscles you should lift light weights."
OK, so the first part of this is true – in order to strengthen your muscles, you need to lift weights that challenge them to fatigue in a reasonable number of repetitions (somewhere between 5-15 is probably a good number to aim for, depending on your goals and plan). But toning the muscles is essentially the same thing as strengthening them, and to do that you need weights that will fatigue your muscles.
I think people just started throwing around 'toning' as a buzzword since it doesn't invoke images of bodybuilders in their head. However if you're lifting a 3 pound dumbbell with a smile on your face and not feeling at all tired in the name of "toning", you're not doing much of anything to help work towards your goals. You can choose to use lighter weights if you use them to the point of fatigue, but it's certainly nowhere near as time effective as just using some heavier weights.
Strength Training Myth #2: Lifting weights will make you bulk up.
This kind of falls in line with the above myth, but deserves it's own call out. The strength training regimen and dietary changes (including eating more – not less) that goes into building muscle is a lot of work. Plus, women do not have the same genetic and hormonal makeup as men (think less testosterone). Translation: It's not easy at all for women to bulk up, so don't worry that your muscles will rapidly grow popeye style. 🙂 The large majority of women will not "bulk up" with strength training and instead they will simply strengthen their muscles in a manner proportional to their body.
And the
number one myth

is… "A pound of muscle burns 50 calories per day."

How the heck did people decide on that 50 calorie number? It's like someone shared it one day and it went viral without any fact checking.

So here's the deal when it comes to muscle burning more calories than fat – it does. But the numbers are way off. A pound of muscle at rest burns around 5-10 calories while a pound of fat burns 2 calories. In other words, you are not going to see any major changes in resting metabolism with muscle gain until you've gained around 5-10 pounds of additional muscle, and even then you're looking at an additional 25 to 100 calories per day.

Of course, despite that, muscle does take up less volume than fat – so if you are putting on muscle mass and reducing fat mass, you may notice an improved appearance yet a steady number on the scale. Certainly beneficial!

And there you have it – the top myths, busted!
Share with me: Did any of these surprise you? What's the biggest misconceptions you've heard about fitness, nutrition, or health?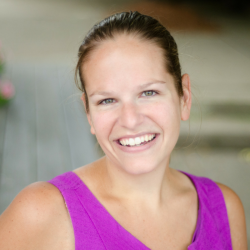 Latest posts by Chrissy Carroll
(see all)