On Sunday, June 15th, I completed the Ashland Sprint Triathlon.  This is the first time I've done this race, so I wasn't sure what to expect.  Of course, the night before the race, I do my normal googling of course maps and race reviews, which pretty much always causes me to freak out.  I was nervous going into the event because I had heard it was hilly – and it was, but I did fine.  Here's the breakdown…
Swim – 0.5 miles – 15:30
I actually felt better than expected during the swim.  I had only gotten out swimming twice so far this year (yes, that reads this year, not this month) – both of which were about 2 weeks before this race.  And one of those two times was more like splashing around excited that the water was finally warm enough to swim.  So, essentially, one real swim "training."  I'm looking forward to seeing this improve a bit as I continue to train during the summer, but was quite happy with the time given the lack of training.
T1 – 7:21
If that seems abnormally long, it's because the transition area was about ¼ a mile (or maybe a little more?) up a long rocky trail from where the swim ended.  I did my standard shedding of the wetsuit in the water, which I prefer so much more than taking off the wetsuit in transition.  I just have a much easier time sliding it off while still calf deep in water (standing to the side, of course) compared to trying to get it off after running to transition when all the water has drained out.  After I get it off I just carry it back with me to transition.
Bike – 13 miles – 59:10
Here's where I struggled the most, which is pretty similar for most triathlons.  I'm not a strong cyclist, particularly when it comes to hills, and this course was hilly!  There was enough downhill that you felt the some relief throughout the bike, but those uphills were tough.  I can't say I'm surprised I was at that speed, but I wish I had been a little faster.

T2 – 0:50
Since I don't have bike shoes, my T2 is always fast.  Just rack the bike, toss of my helmet, and start the run.
Run – 3 miles – 36:14
I'm a standard 11-12 minute/mile runner in road races, so keeping that 12 min/mile pace after the swim and bike in a triathlon is pretty good for me.  I felt pretty good on the run, aside from this hills.  First half of the run seemed tougher than the 2nd half, but part of that could just be the mental anguish of an out-and-back course wondering "where is the turn around point?!"  But pretty happy with my run and hoping at some point this year I can get that down to an 11 min/mile pace.
 Overall Time – 1:59:07
That overall time was good enough to put me at 3rd place Athena at the Ashland Sprint Triathlon, so I was pretty pumped to be able to podium again.  In the past, I have never won anything unless by default (i.e. I was the only one in my division) but this year I've been really happy to actually podium twice (and get a new PR in 5K distance).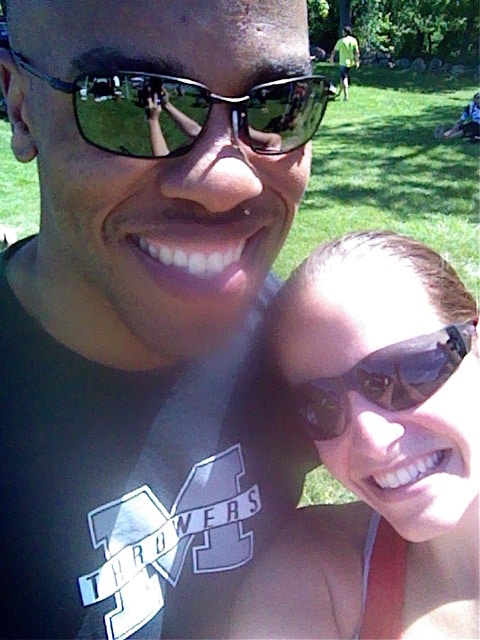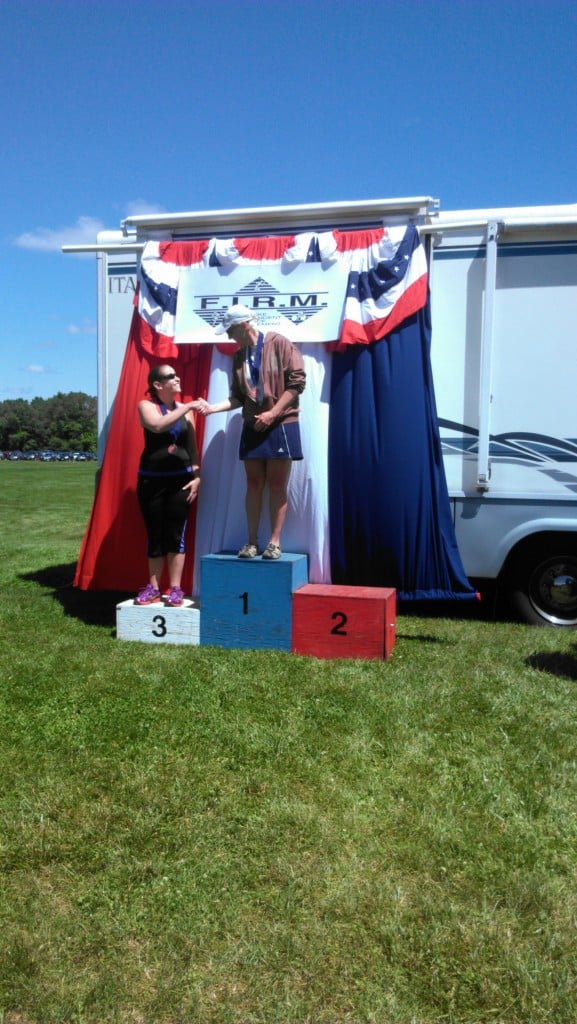 Share with me: What races do you have coming up this month??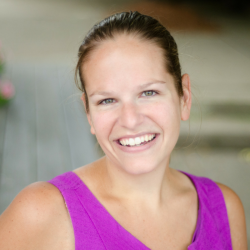 Latest posts by Chrissy Carroll
(see all)