When it comes to my fitness posts here on the blog, I tend to focus on running, triathlon, and simple motivation to get moving. I don't touch as much on the mental health aspects of exercise, even though it's so relevant. I know when I'm having a tough day, a run can totally clear my mind and reduce my stress. So when Jennifer from Mindfulness Mama reached out to me and asked if I'd be willing to host a guest post about exercise and anxiety, I thought it would be a perfect fit.
Here are Jennifer's thoughts on exercise and anxiety…
We hear so much about the need to exercise and about all the wonderful benefits received from doing so. You will lose weight, you will feel better and you will gain strength and endurance. Heart health is dependent on exercise and a good diet.
We are inundated with advertisements for home gyms, franchise exercise centers, personal trainers and weight-loss programs. CrossFit is all the rage now and incorporates weight lifting with cardiovascular training.
What is often overlooked is how exercise can help those with anxiety disorders. We all have some level of anxiety from time to time. Where are my keys? Did I unplug the coffeepot? Did I turn off the lights and lock the door? Anticipating speaking in front of a large group can provoke anxiety and panic. These are normal reactions.
For some people, however, anxiety is a crippling disorder that affects their lives daily and in every way. For some, a certain level of anxiety is normal. Others need the professional help of counselors, therapists, psychologists and psychiatrists.
Whether you are someone who cringes at the thought of going to an office party or someone who faces greater challenges with anxiety, exercise can provide some relief.
Know your triggers
What are the things that are bothering you? One thing or event that triggers anxiety in one person may not in another. Some fear traffic, while others drive aggressively but panic when they have to find parking. Some quiet, reserved people are bold and flamboyant on a stage. Other outgoing, talkative folks quiver and quake with fear if they have to give a speech.
Maybe you aren't sure of all the things that bother you. Take an anxiety self-test to identify and evaluate the extent of your anxiety. Being aware of what triggers your anxieties can help you plan how to address them. This isn't a substitute for professional help, but can be the first step in identifying your problems.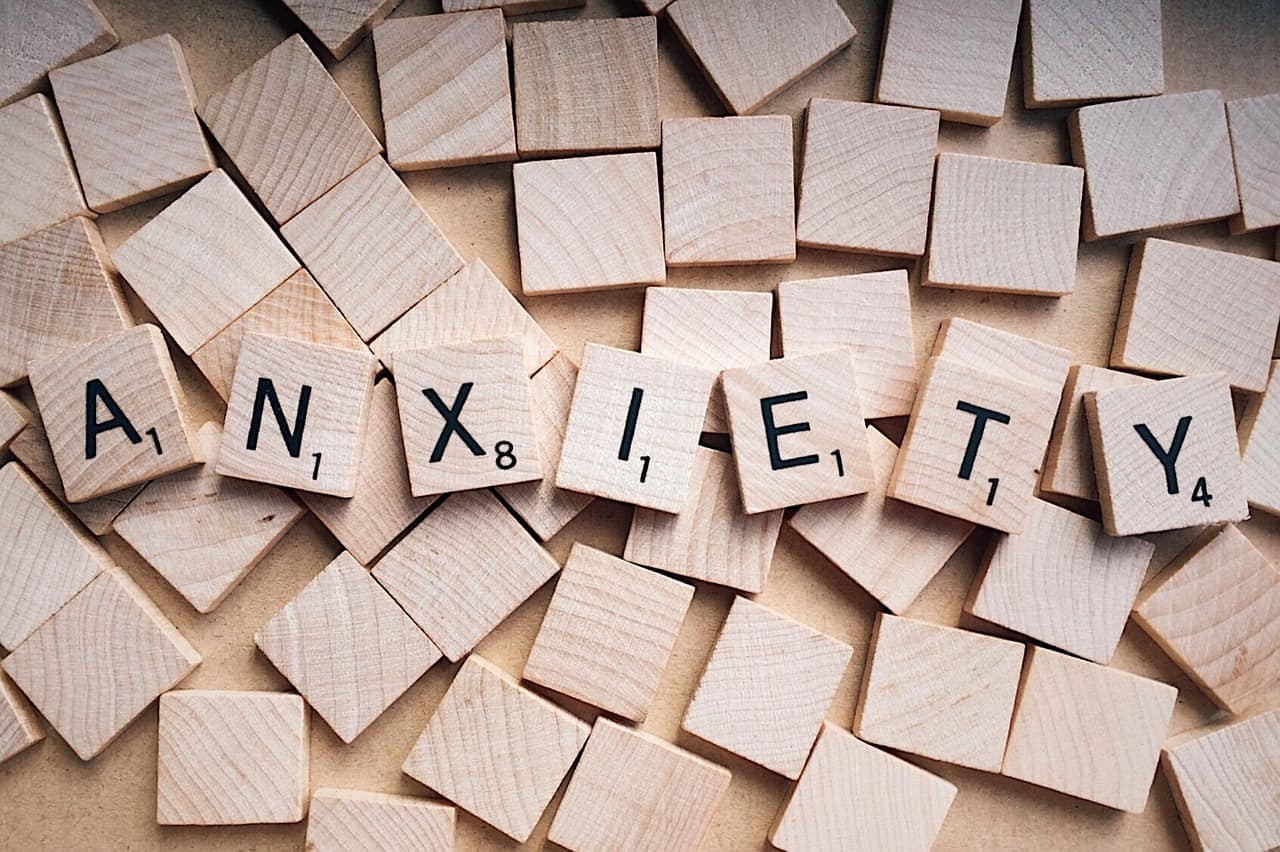 When it comes to exercise and anxiety, which type of exercise is best?
Anything is better than nothing. Don't watch TV because you don't want to jog. It's important that you try anything that interests you and maybe even some things that don't. However, if you know being in a crowded yoga class is not for you, do not set yourself up for failure.
Find things that interest you and start from there. Here are a few ideas:
1) Running/Jogging: Running and jogging are among the best forms of cardiovascular exercises. You don't need any special equipment, but you should get good shoes. You will benefit no matter what pace you choose. It can be tough to stick with it, so find something to motivate you – whether that's a partner to run with or a favorite trail that excites you to explore solo.
2) Walking: Not ready to run? Well then, walk. The health benefits of walking are comparable to running. Walking is heart-healthy and also lowers blood pressure. It might feel more peaceful than running and can give you time to reflect on your day or tasks that are ahead.
3) Calisthenics: Remember gym class? Maybe you can recall the 10 jumping jacks, sit-ups and pushups you had to do before playing whiffle ball. These are easily done at home. There's no need to drive anywhere or buy any expensive gear. Just write down an exercise routine that suits you, and do it every day or every other day. Increase frequency or add exercises as your stamina increases.
[Tweet "Struggling with anxiety? Adding in some exercise may reduce stress and help you feel more calm!"]
4) Weightlifting: Building your muscles can be quite enjoyable. You will need a weight bench and weights. Most gyms have an adequate supply to accommodate whatever routine you develop. Start out with lower weights, and focus on form rather than speed or excessive repetition.
Weightlifting may cause some soreness, especially if you haven't lifted in a long time. Your muscles tear down and rebuild. Weightlifting provides health benefits and is a great way to get out your aggression. It gets addicting when you start seeing results.
5) Joining a Class: Yoga, CrossFit, spinning, cardio kickboxing, Zumba, boot camps — there are many trendy group fitness classes to choose from. The names and popularity often change. Remember Tae Bo? Most facilities offer personal trainers who will meet with you and develop a specific set of exercises for your particular goals.
If you suffer from social anxiety, this might not be the direction for you. On the flip side, it could be a great way to get you out of your comfort zone and overcome your anxiety. You will have people sharing your workout goals and may make new friends.
6) Swimming: Workout facilities often have swimming pools for relaxation or exercise. These can offer a more joint-friendly workout that can be done at a variety of intensities. However, if wearing a bathing suit in public and enter a crowded swimming pool causes stress, this may not be the best avenue to address your anxiety.
Science and senses of exercise and anxiety
There is usually a science-based reason for why things are, how things work and what will happen when you mix this and that. There are also practical, more tangible, down-to-earth reasons that can be observed.
The scientific relationship between exercise and anxiety involves decreasing the inflammation and the number of stress hormones tormenting you. When you exercise, you reduce stress causers like cortisol and adrenaline. Exercise stimulates the release of feel-good endorphins and raises the activity levels in the serotonergic system. Scientifically speaking, all of this makes you feel good.
A more simple observation is that you are releasing pent-up energy. Your muscles are stretching, loosening and being used in ways sitting at a desk cannot deliver. Perhaps you are outside and breathing in fresh air. You are accomplishing a goal you have only previously talked about. Maybe you are noticing increased muscle development. Practically speaking, all of this makes you feel good.
So get out there — or stay inside — but get moving!
Identify what makes you anxious and try letting it out with an exercise of your choice. You will feel better, that is for certain. You will gain health benefits as well as alleviate your anxiety. If you feel you need more help, seek it or talk to someone about it. You will feel better even for just taking these first steps to improve your physical and mental health.
---
About the Author:
Jennifer Landis is a mom and wife with a fierce love for peanut butter, naps, and boy bands. She practices yoga regularly even though her husband doesn't think it counts as exercise. She is the editor and creative mastermind behind
Mindfulness Mama
.
---
Share with me: Do you notice a relationship between exercise and anxiety relief? What are your favorite exercises to reduce stress and improve anxiety?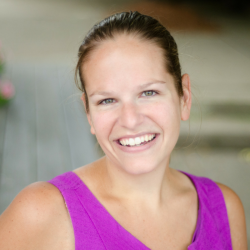 Latest posts by Chrissy Carroll
(see all)