Wondering where to get grass fed beef locally? Let's break down three different options for you!
It's no secret that I'm a fan of beef. I've partnered with the Northeast Beef Promotion Board on several past blog posts, and my husband and I even run in the Northeast's division of "Team Beef" for road races and triathlons…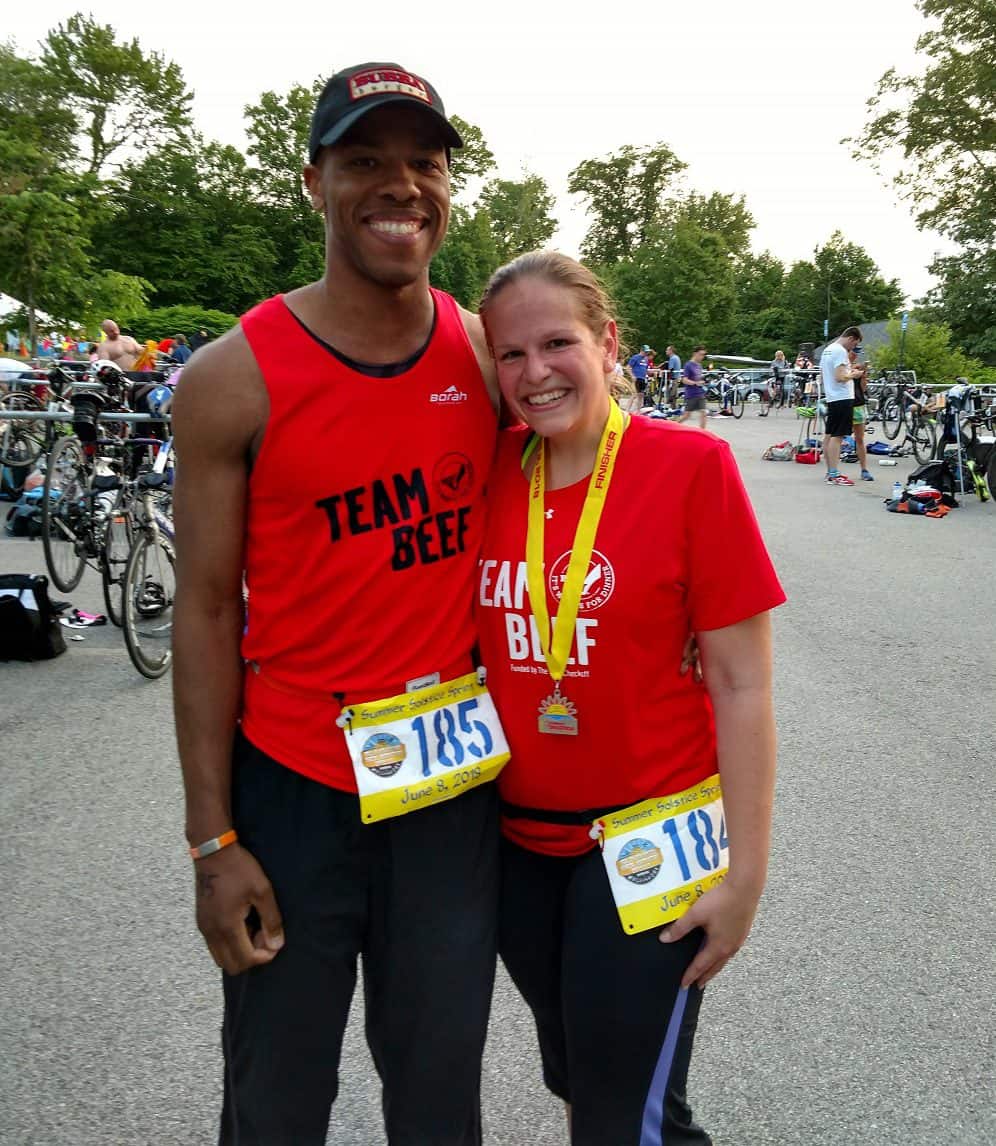 Beef can be a nutritious part of the diet, especially for athletes – providing protein, iron, and other vitamins/minerals. I'm a firm believer that it's all about balance and portion control, mixing up meat-based meals and plant-based meals to give you the best of both worlds when it comes to taste and nutrition.
One topic that I've gotten more questions about recently is grass fed beef. A lot of readers have asked if grass fed beef is healthier, as well as where to buy grass fed beef locally. Let's break down both of these:
Is grass fed beef healthier?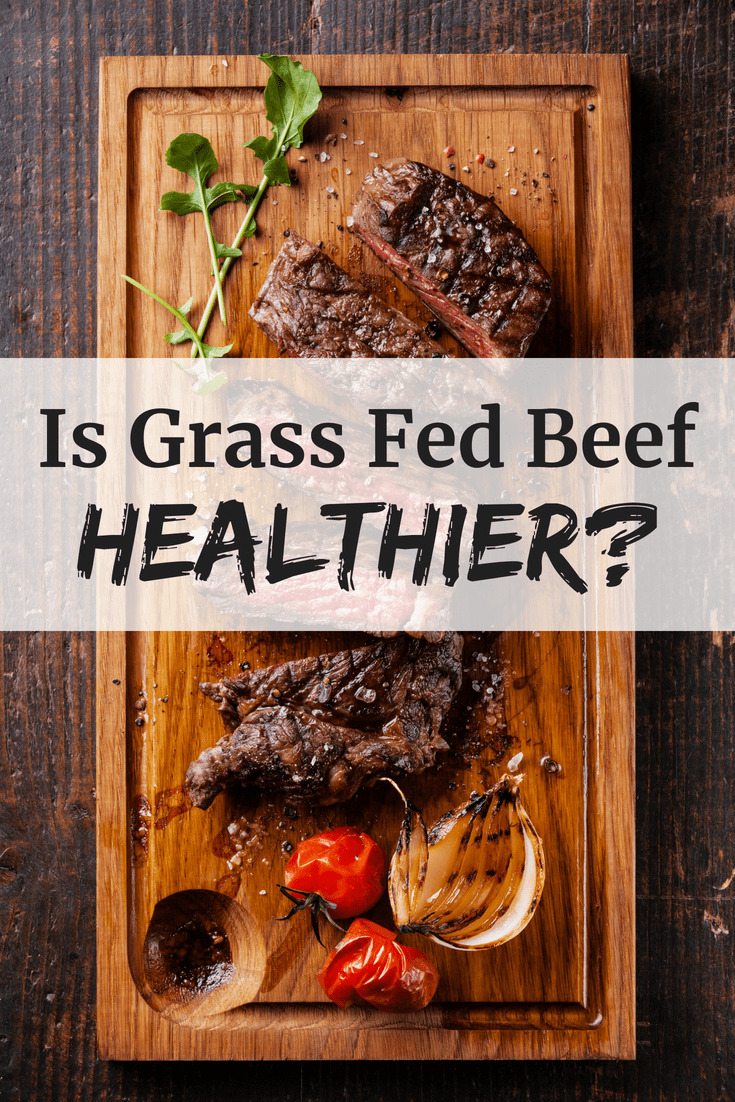 First off, there's a bit of a misnomer here. All cattle spend most of their lives as "grass fed", meaning that they're raised eating grass out in the pasture. The real difference comes at the end of the life span.
Some cattle are given grain to eat towards the end of their lifespan – this is standard for conventional beef.
Other cattle continue to be fed grass until the end of their life span – this is "grass finished" and what many of us think of when we say "grass fed" beef.
From a nutrition standpoint, grass finished beef typically has:
Less total fat
Higher levels of healthy omega-3 fatty acids
More conjugated linoleic acid (CLA)
More Vitamin E
Whether or not these are clinically significant to your diet is a matter of debate in the nutrition world, but I'm just here to show you the info and let you make the best decision. Either way – grass finished or grain finished – I think lean beef can be part of a healthy diet.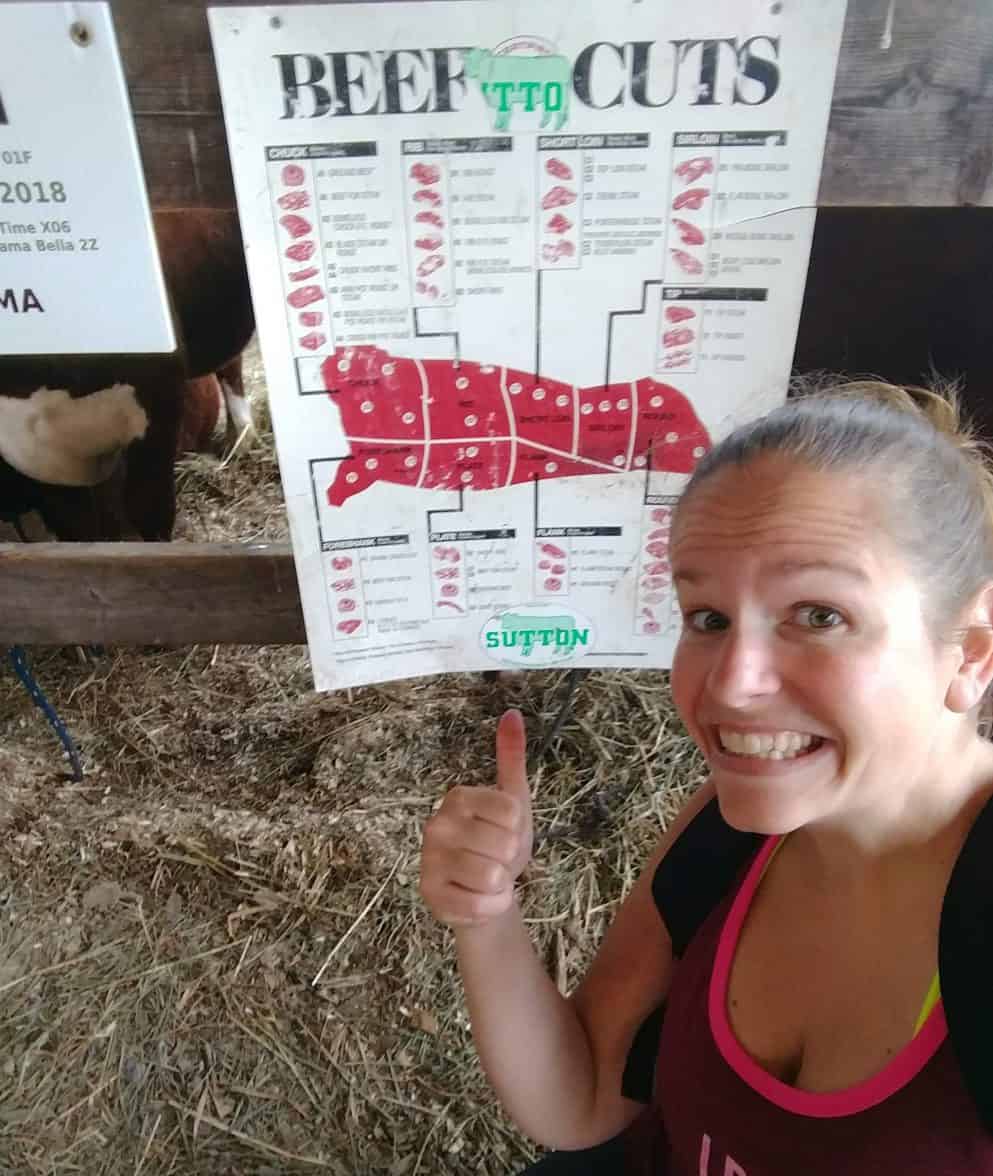 Where to buy grass fed beef locally
If you've decided you want to buy grass fed beef, I think local options are a great choice – you know that it helps the local economy and it helps connect you with the community.
There are a few ways to go about getting local grass fed beef:
Option 1: Contact your local farms and see if they sell grass fed beef directly.
The first thing you can try is just calling up your local farms and asking if they sell their beef directly. Not all farms do – some may raise cattle but sell them off for processing – so you'll want to check before you plan to head over to purchase. You'll also want to ask if the cows are grass finished, as many farms will be grain finished (again, whether or not that is important to you though is completely a personal choice!).
Some farms may also sell off bulk amounts, like a quarter of a cow, that you purchase in advance and pick up all at once after processing. Think about if you have enough freezer space for an option like that prior to purchasing.
Depending on where you live, finding a local farm with meat may be very easy or a bit more difficult. If you're in a more rural/country area where there are a lot of local farms, it will certainly be easier compared to those living in an urban area.
If you're in the Northeast, here's an amazing resource for locating beef from local farms: the Northeast Beef Directory! Just enter your state in the drop down box and it will give you a list of several local farms that sell local beef, along with contact info and how to order.
You may find some other farms that haven't yet been listed in that directory too. For example, where I am in Massachusetts, two examples include:
Obviously it may be difficult to get to some of these locations depending on where you are in Massachusetts, which may make the other options a better choice.
Option 2: Visit your grocery store and see if they stock any grass fed beef.
Most stores these days do carry grass fed ground beef. However, it's less likely that it will be a local option, and you may have a tough time finding a variety of cuts. The butcher at the supermarket should be able to tell you!
Some grocery stores may be willing to order new products if there is enough interest. If you know there are several people interested in local ground beef, mention this to the manager. They may be able to order some directly from a local farm for you.
Option 3 (my favorite): Grass fed beef delivery (meat delivery service)
There are several companies that offer grass fed meat delivery depending on what area of the country you're in. If you want local grass fed ground beef, do some research into these delivery services to see where they source their meat from, what type of standards their farms use, etc.
If you're looking for grass fed beef in Massachusetts or other areas of the Northeast, I'm a huge fan of Walden Local Meat Co. It's a meat delivery service that makes drop offs in areas of MA, RI, NY, CT, NH, and ME. And if you sign up through my referral link, you get free bacon and eggs with your first share – woo woo!
Why Walden Local Meat Co.?
Let me start with the delivery. We just moved to a new house recently in a new construction development. It's still a little tough for people to find our unit, so I put some additional directions in the notes section of my order.
When my meat was being delivered, I got a call from the driver, double checking that he was at the correct house ("there's a Nissan in back and a number 3 – is that the right one?") so that he wasn't leaving it in the wrong spot. I felt like that was above and beyond what most delivery people do.
Also, they deliver the meat in an insulated bag with dry ice, so you don't have to worry if you're not home when it arrives. Everything stays frozen. How nice is it to have everything home delivered so you can spend less time at the supermarket each week?!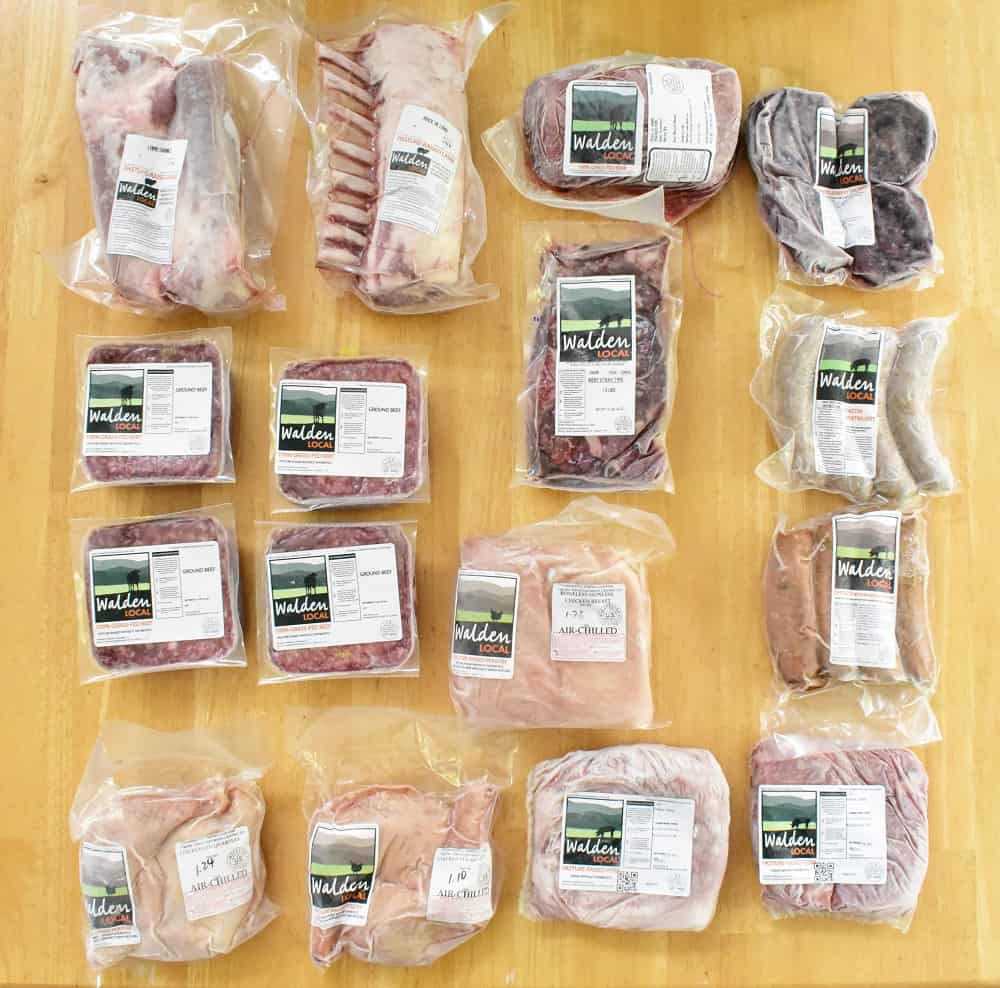 And then there's the amazing variety you get in your order. Here's everything that came in one of our recent shares (we get the 20-21 lb share):
4 lbs grass fed ground beef
2 lb eye round roast
1.5 lbs beef steak tips
2 lbs lamb shanks
2 lbs rack of lamb
2 lbs Chicken Leg Quarters
2.5 lbs Sirloin Pork Chops
2 lbs Boneless Skinless Chicken Breasts
1 lb Chorizo with Bacon and Cilantro
1 lb Bacon Bratwurst
1 lb Maine Blueberry Sausage
So you obviously get quite a bit of beef, but you also get other meats/poultry too, like chicken and lamb. I love the variety as it encourages me to try some cuts of meat that I might not normally pick up.
The quality of the meat is also incredible. Seriously, you'll never want to go back to the grocery store. We made these spicy beef sandwiches with the round roast and they were incredible!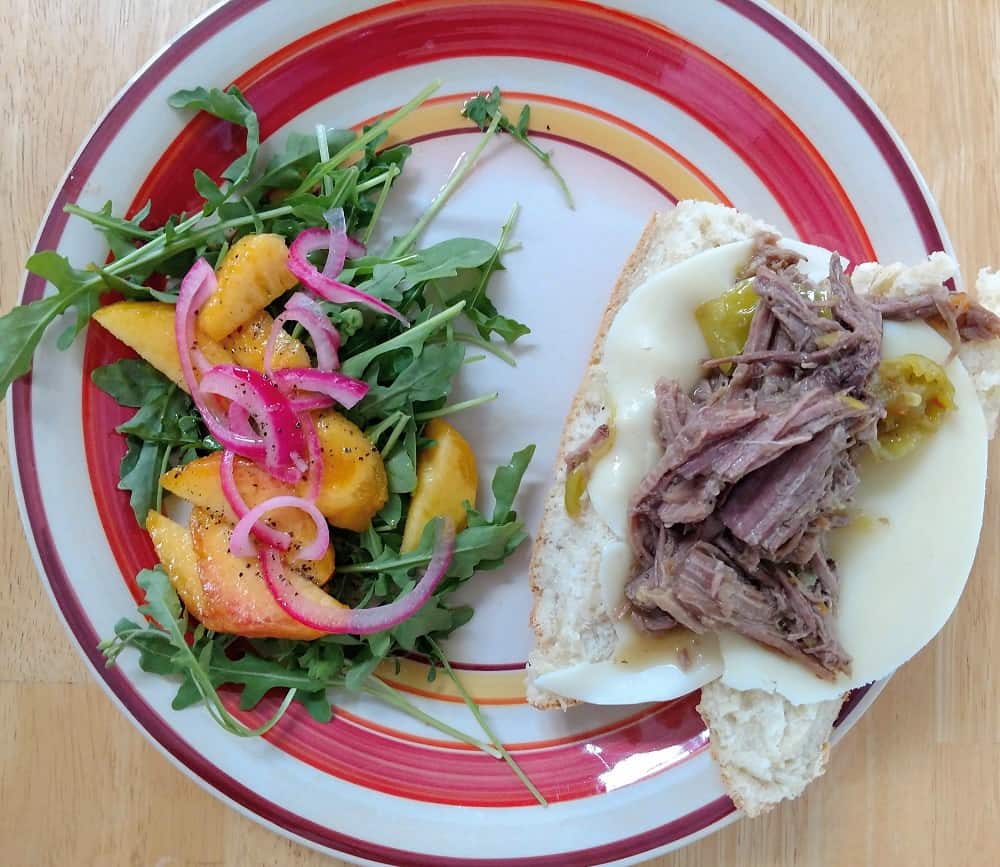 Want to try it yourself?
If you're interested in signing up with Walden Local Meat Co, you can use my name as a referral for and get free bacon and eggs with your first share of any size. Just visit their website, and when you sign up, enter "Chrissy Carroll" under the referral box.
Here's a few helpful pieces of information if you're considering signing up:
Where does the meat come from?
Walden Local Meat Co. works with about 75 different local farms in New York and New England. You can see that each package of meat includes the farmer's name and location – a true testament to the local connection.
Is there a long-term commitment?
You can start and stop a share at any time; there's no long term or minimum commitment. You can also skip a month if you're going to be on vacation.
What are the standards for the meat?
All the meat is held to high standards for production. The beef is all grass fed and grass finished. All of the animals for the meat production are treated humanely. You can view more details about their meat standards here.
Where do they deliver?
Their current delivery areas include:
Greater Boston
Metrowest / Central Massachusetts within the 495 loop (luckily our new house is just inside this loop!)
Certain areas of Rhode Island, including Providence
Certain areas of New Hampshire and Maine
Southwestern Connecticut
Northern New Jersey
Southern NY, including NYC and some of Westchester County and Dutchess County that fall East of the Hudson
I hope this was a helpful overview of where to buy grassfed beef locally, as well as a good review of Walden Local for those of you looking for grass fed beef in Massachusetts!
Share with me: Do you prefer grass fed or conventionally raised beef? Do you think there's a big difference between the two when it comes to your health? Where do you buy grass fed beef locally?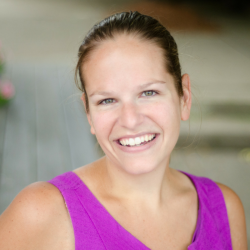 Latest posts by Chrissy Carroll
(see all)