This carnitas salad with salsa verde dressing is sure to be a favorite weeknight meal!
Disclosure: This shop has been compensated by Collective Bias, Inc. and its advertiser. All opinions are mine alone. #RealFlavorRealFast #SmithfieldRealFresh #CollectiveBias
Fall is just about here, and I'm ready for it – bring on the leggings, flannel shirts, and pumpkin everything! 😉 With the approach of this time of year though, I know things get crazy for many of you. Back to school season is in full force and life gets B-U-S-Y. That's why I'm bringing you this carnitas salad today, which is an easy, quick weeknight meal for you and the family (and one that also helps fuel your fitness!).
What are carnitas?
Carnitas – quite literally meaning "little meats" – are traditionally made by cooking pork in some type of fat until it's very tender. Towards the end of the cooking process, the heat is turned up and to get a bit of crispiness on the outside. It's usually made with pork butt or pork shoulder.
I'm putting my own spin on carnitas here. We're going a bit healthier in our recipe, skipping the traditional lard- or oil-based cooking method and using a leaner cut of pork – the tenderloin – instead.
For this recipe I'm breaking out one of my favorite convenient dinner solutions – Smithfield Marinated Fresh Pork. This pork is already marinated and seasoned, making it super easy to use for any kind of quick dinner. For this recipe, I'm using the Smithfield Garlic & Cracked Black Pepper Fresh Pork Tenderloin. (You can also use the Smithfield Seasoned Carnitas Boneless Pork Shoulder for this recipe too.)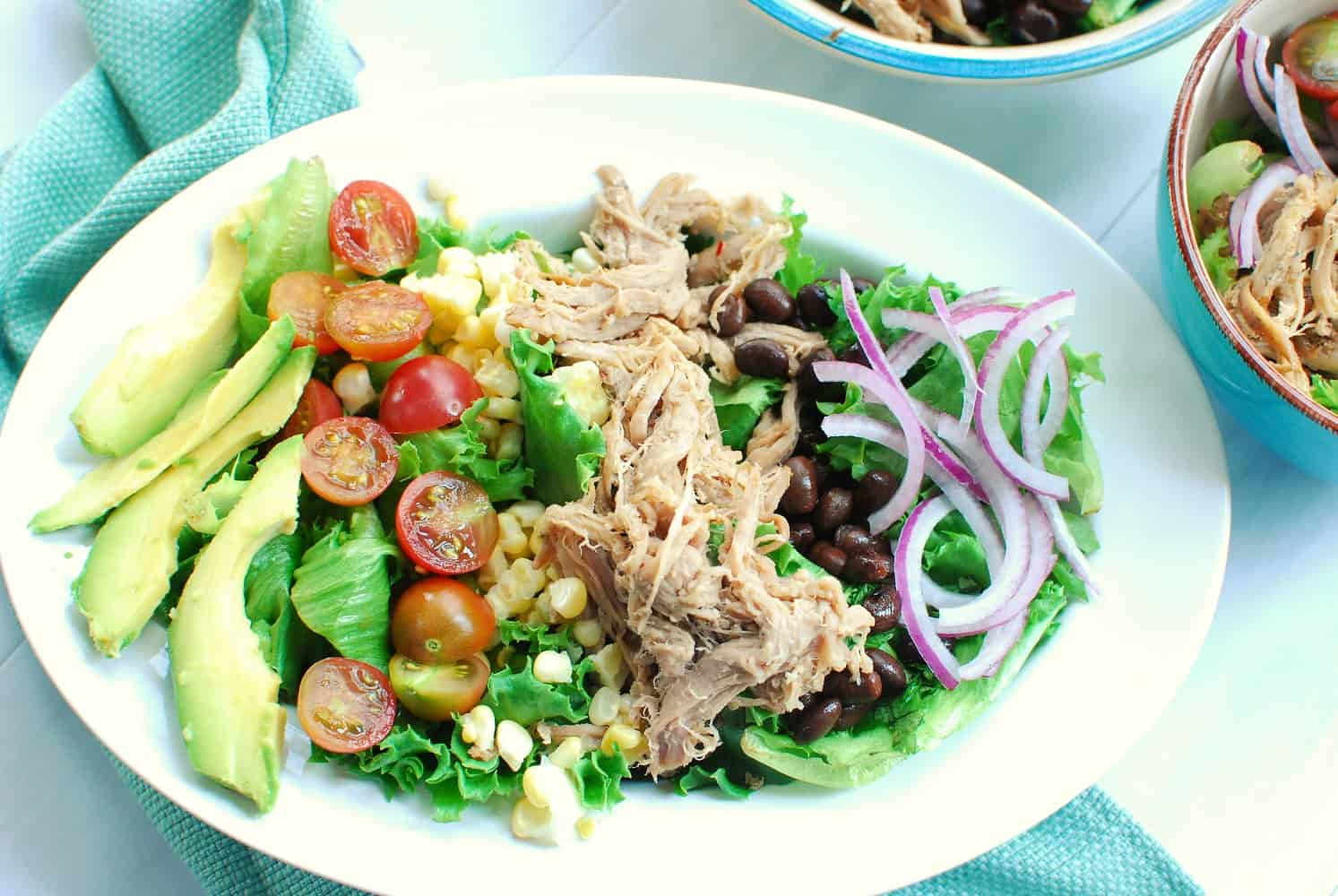 Many people think pork tenderloin is only for roasting and slicing – but it can be used in so many other ways! You can chop it up and use it in soups, or you can toss it in the slow cooker and shred it to use multiple ways – this salad included.
You can also find more recipe inspiration for the pork tenderloin as well as other types of Smithfield Marinated Fresh Pork over at the Real Flavor Real Fresh website. And if you visit between September 5-28, 2018, you can vote on the best time saving tips & tricks using their pork. By voting, you'll be entered into a drawing to win a gift card!
Where to buy the pork for this salad
Smithfield Marinated Fresh Pork is easy to find at Walmart – just head over to their meat section and you'll be able to find several different varieties. My kiddo helped me out with the shopping the other day…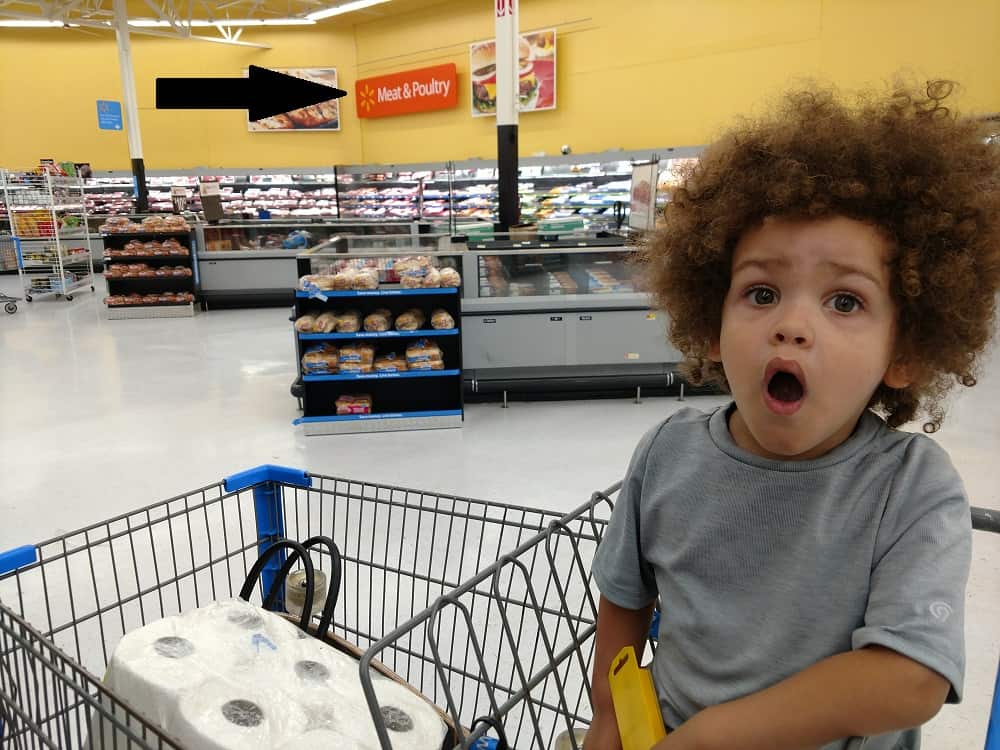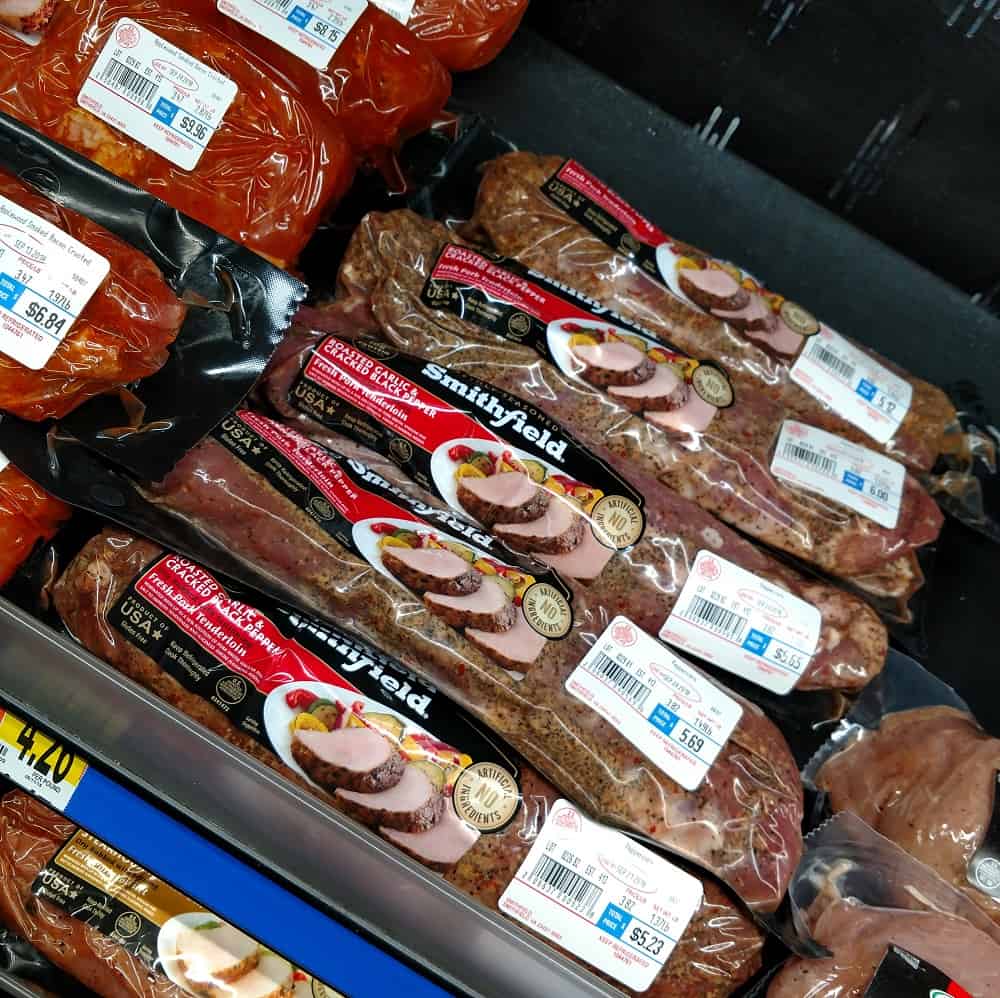 PS – Check out the Ibotta app – you'll find an offer for $1 cash back on a purchase of Smithfield Marinated Fresh Pork!

How to make this carnitas salad
This salad is seriously SO easy to make. Fo' real:
Add the pork to the slow cooker, and cook on low for 8 hours.
Chop up all your veggies for your salad and put 'em on a plate.
Shred the pork and put it on top!
That's IT. I mean, it's really like 1 minute of time in the morning and maybe 10-15 minutes at night to get all your salad ingredients prepped. Super easy.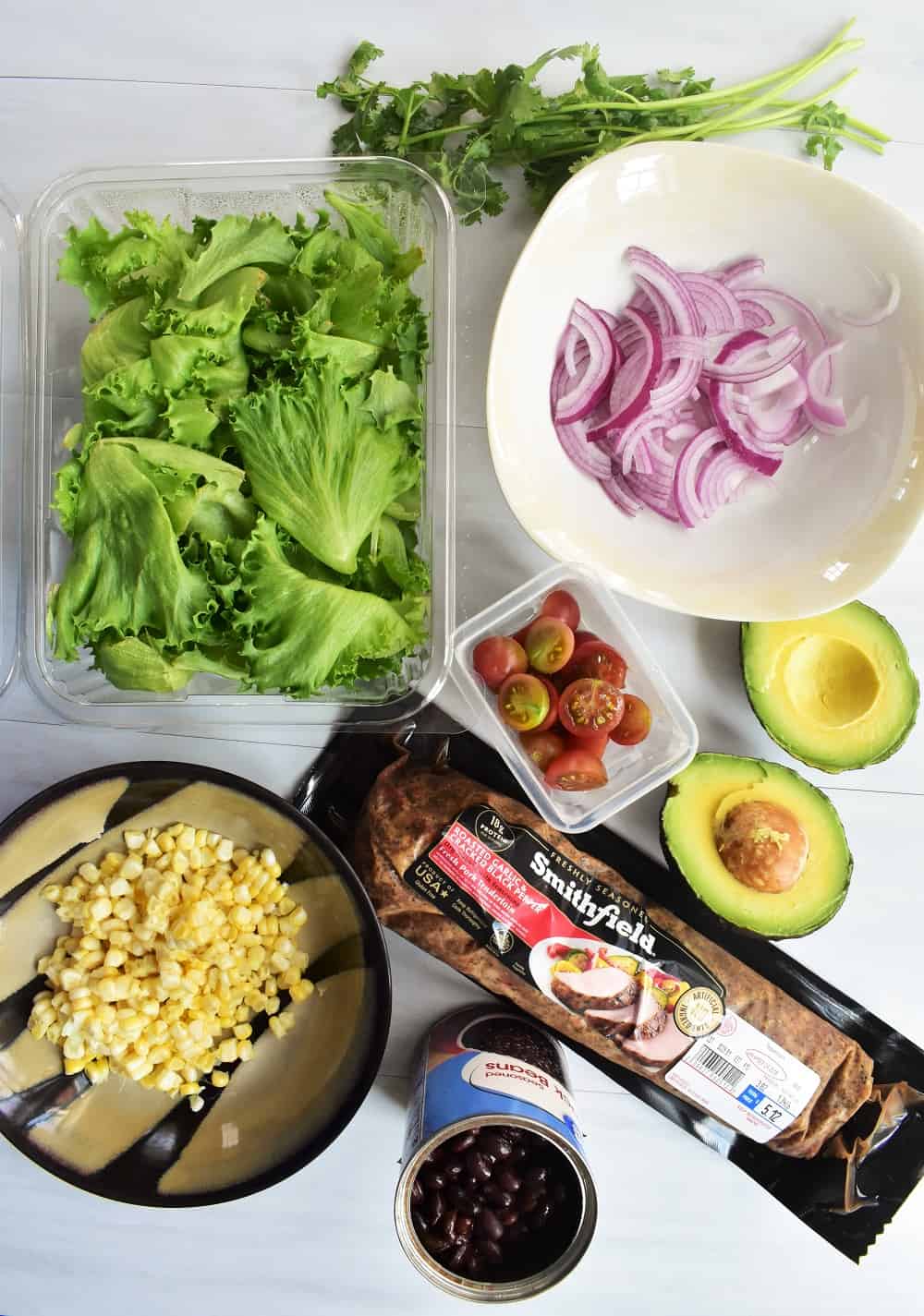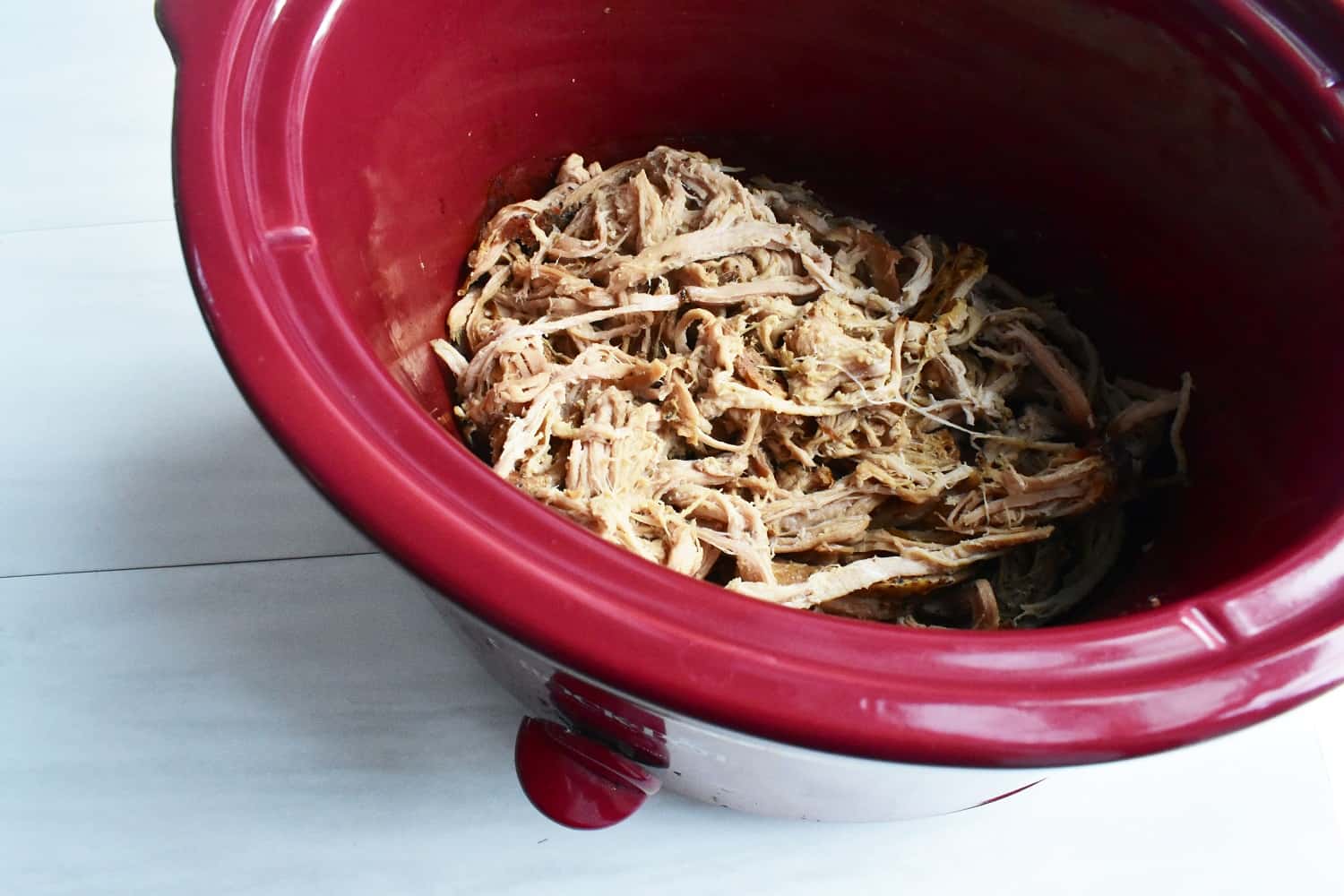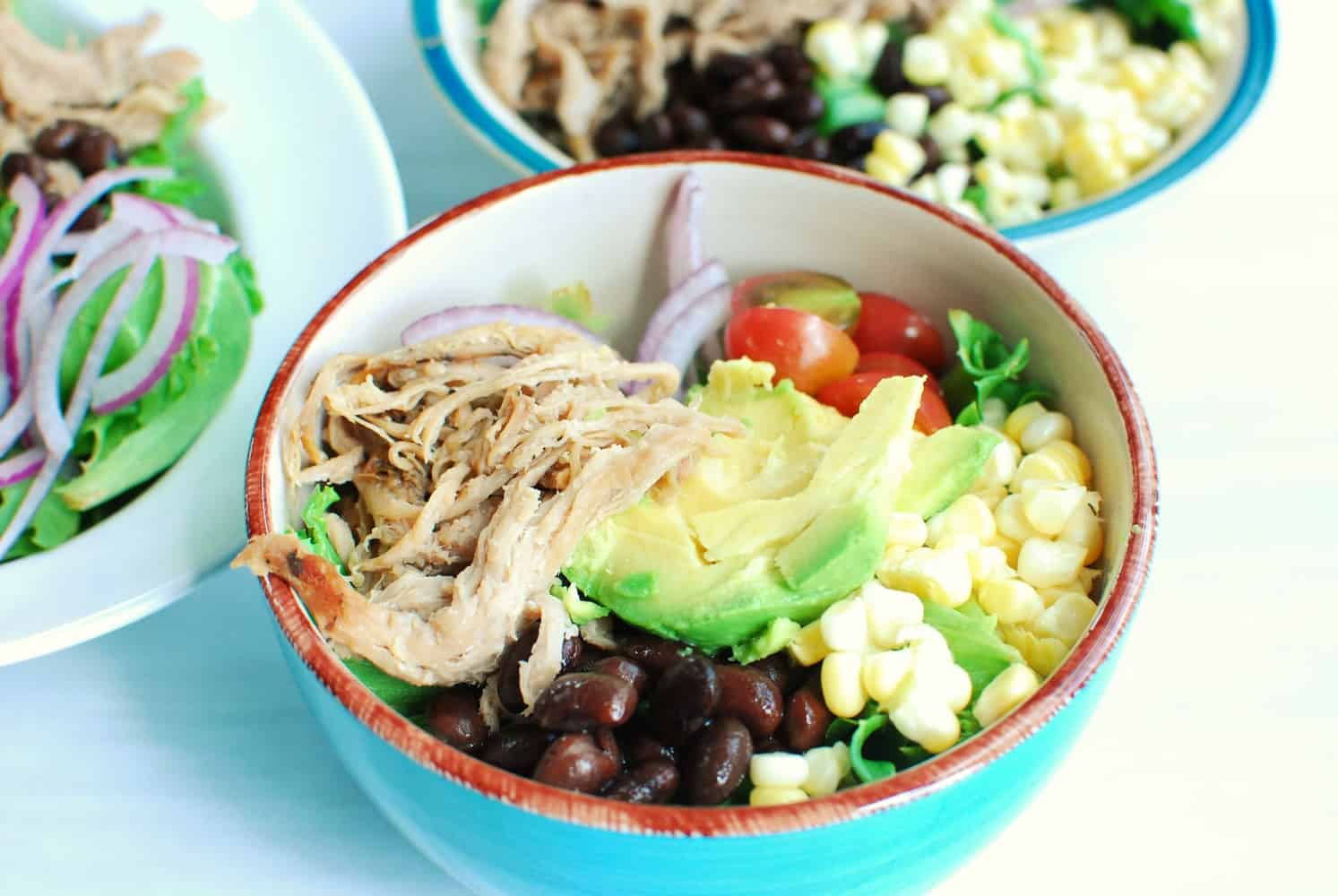 If you want to get a bit more traditional, you can shred the pork and then pop it under the broiler for 2 or 3 minutes before putting it on the salad. That can help it get some of those crispy bits that you might find in traditional carnitas. I actually prefer it without this step, but if you want to that – go for it!
You can use anything you want to dress this salad, but I'm partial to the salsa verde dressing that I included. I just buy some good jarred salsa verde, and then it takes less than 5 minutes to pull together a homemade dressing.
Why this carnitas salad is a nutritious winner
As an RD, I'm legit obsessed with this salad. Here's why:
It's loaded with produce. Leafy greens, tomatoes, red onion, avocado, corn…You're getting a big 'ol rainbow in there. And thanks to all those plant-based components, you'll also get 10 grams of fiber in this salad! (Your digestive system is thanking you already).
Packs in the protein – 25 grams of it in a serving, primarily from that delish Smithfield® pork. Protein helps you stay full longer (along with fiber) so you're not going to be hungry 10 minutes after eating this salad.
There's no added sugar in the dressing (or salad)! That small amount of natural sugars in the tomatillos (from the salsa verde) and the lime gives the dressing just enough natural sweetness.
Poppin' with potassium! That's right, this baby has more than 20% of your daily potassium needs – a key electrolyte for athletes that's involved in muscle contractions. It's also involved in regulating blood pressure, so even if you're not active – it's valuable to meet your needs each day.
Easily adjustable for your needs. While I've included the proportions that I personally like, you can easily adjust this salad to meet your needs:

Are you eating a low carb diet? You can cut down a bit on the bean and corn, and add more tomatoes.
Are you an athlete that needs higher carb meals for all your activity? Load up with some extra corn and beans in there!
A fitness enthusiast looking for more protein? Pile on a bit more pork.
On the paleo diet or Whole30 diet? Skip the beans – everything else in this salad and dressing meets your needs!
As you can see, you can always make adjustments to make this salad work for you.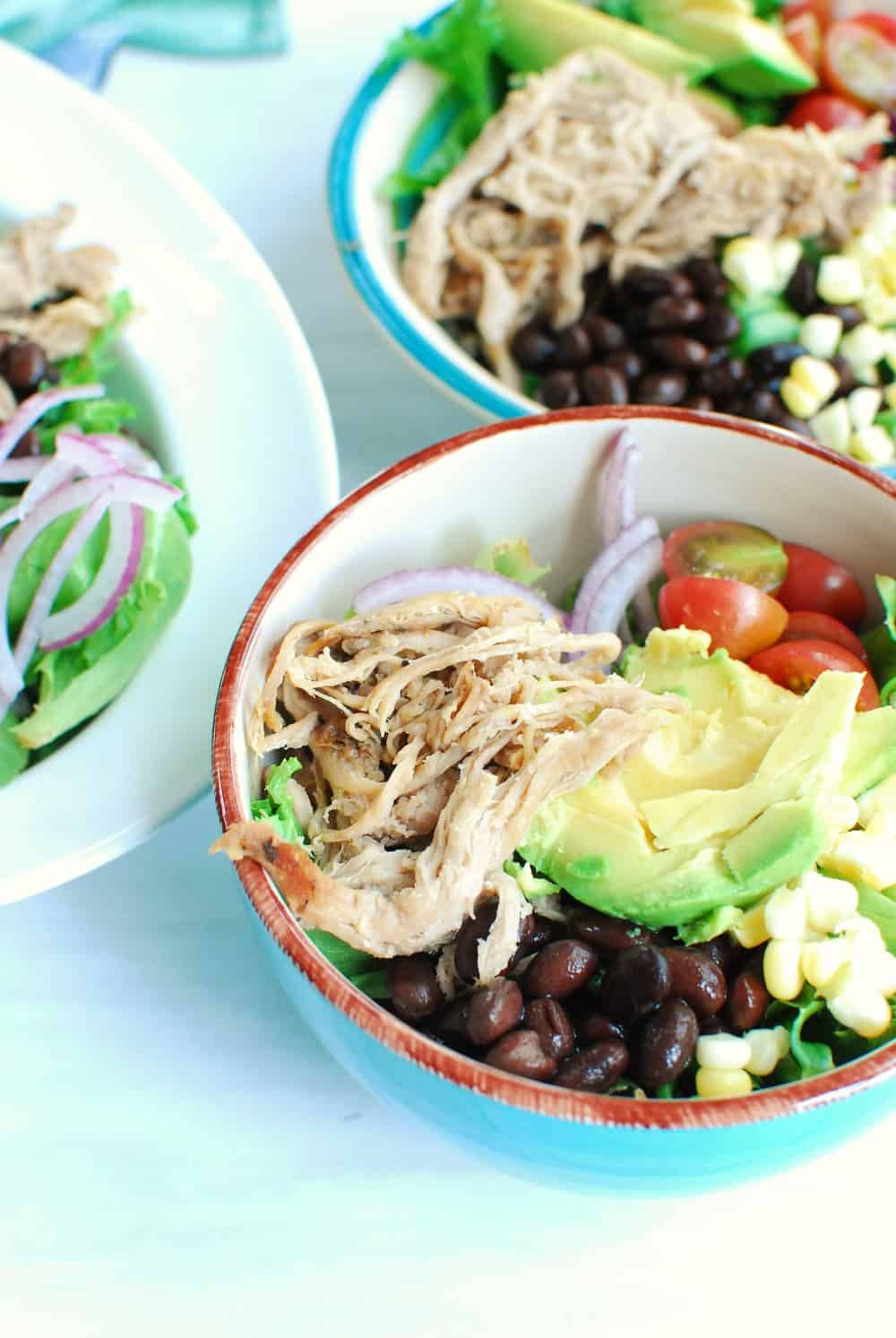 Tip! Make Extra Pork for Lunch Leftovers
I recommend buying a 1 ½ to 2 pound Smithfield Garlic & Cracked Black Pepper Fresh Pork Tenderloin for this recipe. You'll only need about one pound for the recipe itself as written below (assuming each salad is topped with 4 ounces of pork) – but if you make extra you can repurpose it for lunch the next day!
Here are some lunch ideas using the leftover pork:
Toss the pork with mango and avocado (a la these burrito bowls)
Create a wrap or rice bowl with the pork along with some pickled vegetables (like pickled red onions, cucumbers, and carrots)
Add the pork to an instant microwavable soup mix for an elevated easy meal
Create a grown-up grilled cheese using the pork, cheddar cheese, and a tomato garlic aioli – yummm!
Enjoy your carnitas salad and be sure to let me know if you like it! 🙂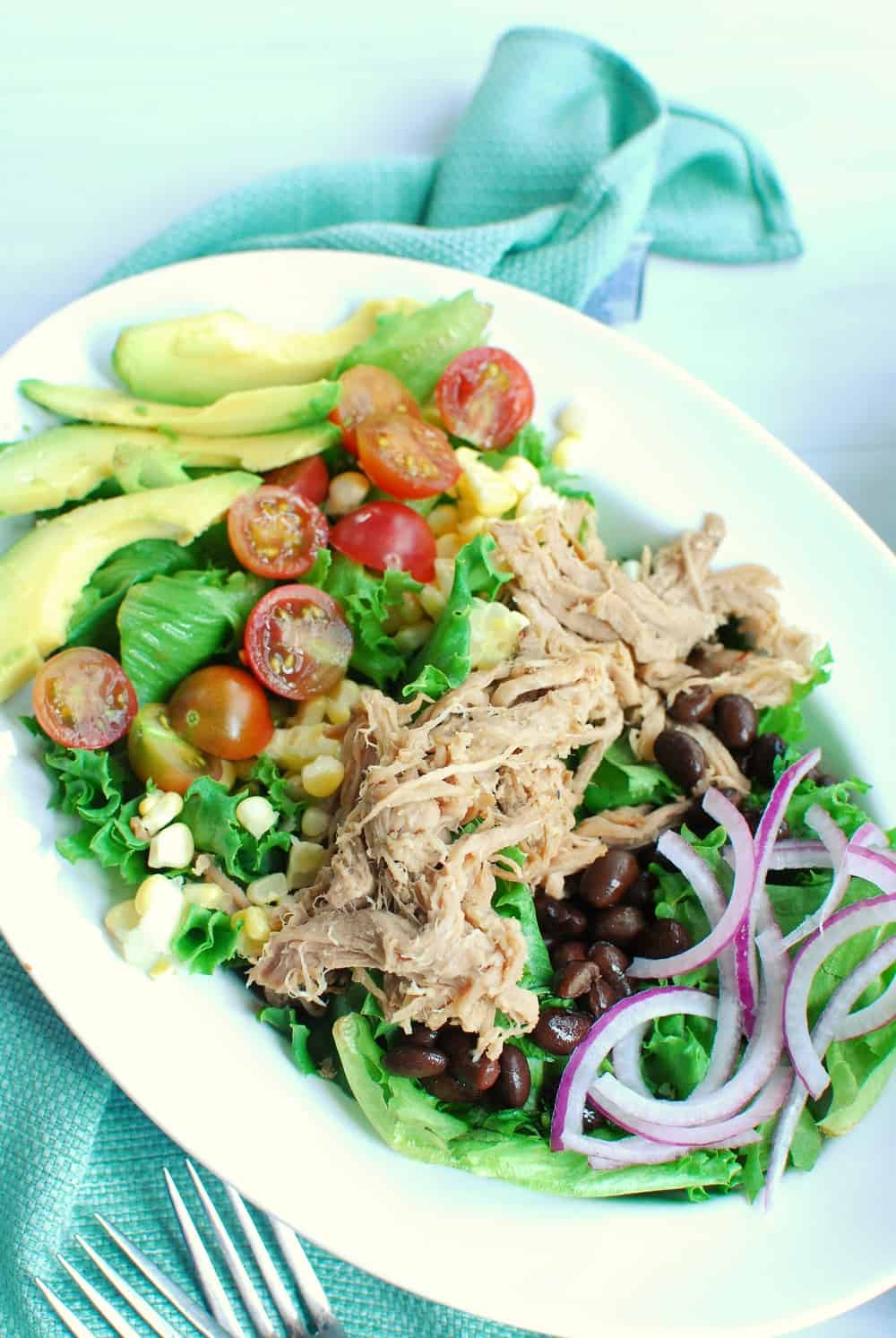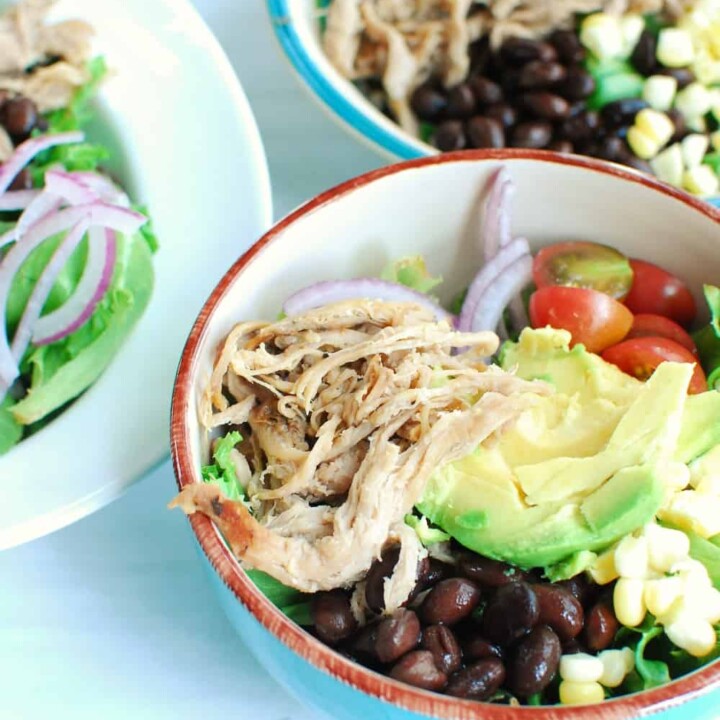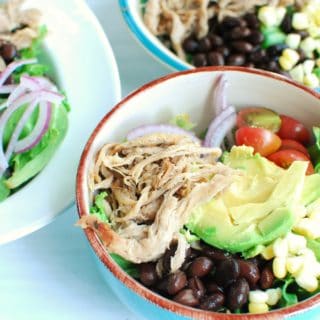 Carnitas Salad with Salsa Verde Dressing
Looking for an easy peasy weeknight dinner - that's also good for you? Try this carnitas salad with salsa verde dressing!
Ingredients
Salad:
1-2

lb

Smithfield Garlic and Cracked Black Pepper Fresh Pork Tenderloin

(or Smithfield Marinated Boneless Pork Shoulder Seasoned Carnitas)

6

oz

green leaf lettuce

1/3

cup

cilantro, chopped

1/2

medium red onion, thinly sliced

1

pint

cherry tomatoes, halved

1

avocado, sliced

1

ear of corn

1

cup

canned black beans
Dressing (optional):
1/3

cup

salsa verde

1/4

cup

olive oil

2

tbsp

apple cider vinegar

1/2

tbsp

minced garlic

1

lime

juiced
Instructions
Add pork to the slow cooker. Cook on low for 7-8 hours. When done, shred pork with a fork.

Prepare all your vegetables – chop cilantro, slice red onion, halve tomatoes, slice avocado, and remove corn kernels from the stalk.

Place lettuce in four plates or bowls. Divide the cilantro, red onion, tomatoes, avocado, corn, and beans evenly between each plate/bowl to top the lettuce. Add the cooked pork on top.

From here, just top with your dressing of choice. If making the salsa verde dressing mentioned above, add all the dressing ingredients to a blender and give it a quick spin. Pour dressing on top of salads and enjoy.
Notes
Notes:
You do not need to add liquid to the pork; there is enough moisture to cook it without it drying out.
I recommend grabbing a 1.5-2 lb pork tenderloin, so that way you can save extra pork to repurpose for meals the next day.
Nutrition analysis for salad (approximate per serving):
313 calories, 13 g fat, 2.5 g sat fat, 487 mg sodium, 28.5 g carbohydrate, 10 g fiber, 4 g sugar, 25 g protein, Vitamin A: 79%, Vitamin C: 43%, Calcium: 6%, Iron: 17%, Potassium: 22%
Nutrition analysis for dressing (approximate per serving):
134 calories, 13.5 g fat, 2 g sat fat, 159 mg sodium, 3.5 g carbohydrate, 1 g sugar, 0 g protein, Vitamin A: 0%, Vitamin C: 9%, Calcium: 1%, Iron: 1%
Nutrition
Share with me: Have you ever tried Smithfield Marinated Fresh Pork? What did you think? What's your favorite kind of salad to make? Are you clinging to summer or embracing fall?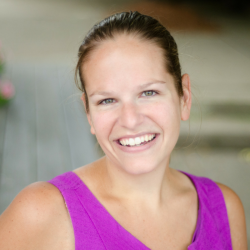 Latest posts by Chrissy Carroll
(see all)