This chocolate cherry smoothie is a tasty treat after a tough workout!
I'll finally get a chance to go out this Sunday for a semi-long run. I've had a lot of trouble with training the last few weeks, between my son being sick, then I got sick, and overall lack of sleep on top of it. It was frustrating me so much, but I try to remind myself during weeks like those that it's only a few weeks in the grand scheme of life – it's not going to make or break me in terms of overall fitness.
So I picked myself back up, got to the gym quite a few times last week and will plan to finally go for a nice long(ish) outdoor run Sunday morning.
Then I promptly enjoyed this chocolate cherry smoothie as my recovery treat. 🙂
If you're getting some long workouts in this summer, take a few minutes to think about your recovery fueling. Many people are surprised to learn that you don't necessarily need a recovery meal or snack after every workout. In fact, if you're doing shorter workouts (<1-1.5 hours), your everyday diet will be just fine for recovery. That said, if you won't be eating for a few hours afterwards, it might make sense to have a small snack afterward – like some greek yogurt with fruit or a quick glass of chocolate milk.
But if any of ya'll are doing long runs or rides – and especially if you have two a day workouts or back to back weekend races/events – think about structuring your meals so that you are going to eat or drink something within 30-60 minutes of finishing your workout. Ideally you want to include a substantial amount of carbs (likely 50-80 grams, depending on your weight) and about 15-25 grams of protein.
I know sometimes after an intense long run, I'm just not in the mood to eat right afterward. That's where I find smoothies, like this chocolate cherry smoothie or a banana peanut butter smoothie, to be really helpful. It's easy to get down a lot of nutrition in a quick drink, and that's super convenient when you're tired and just want to relax after all that hard work.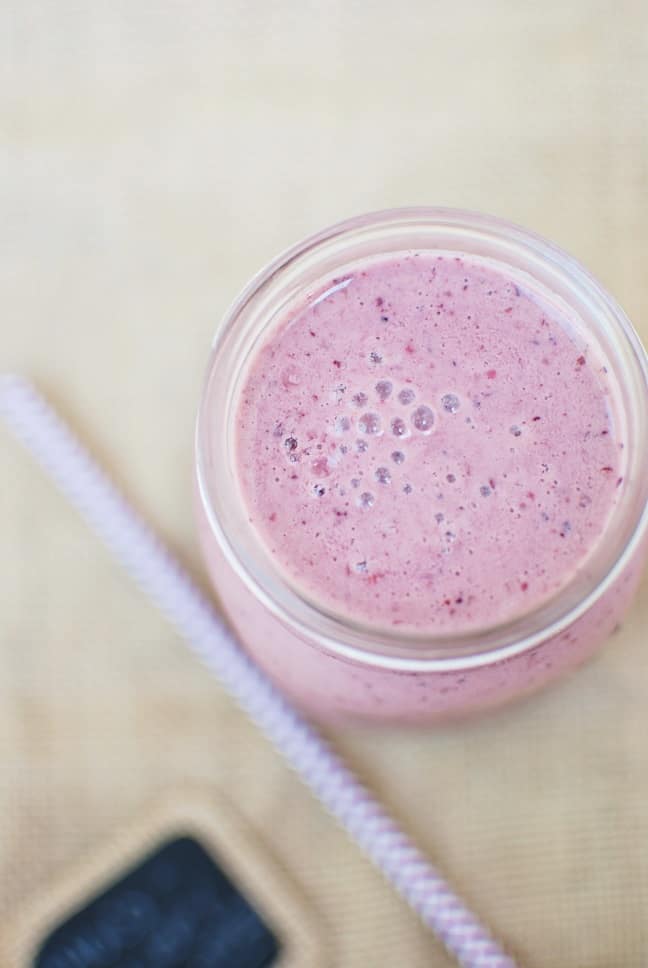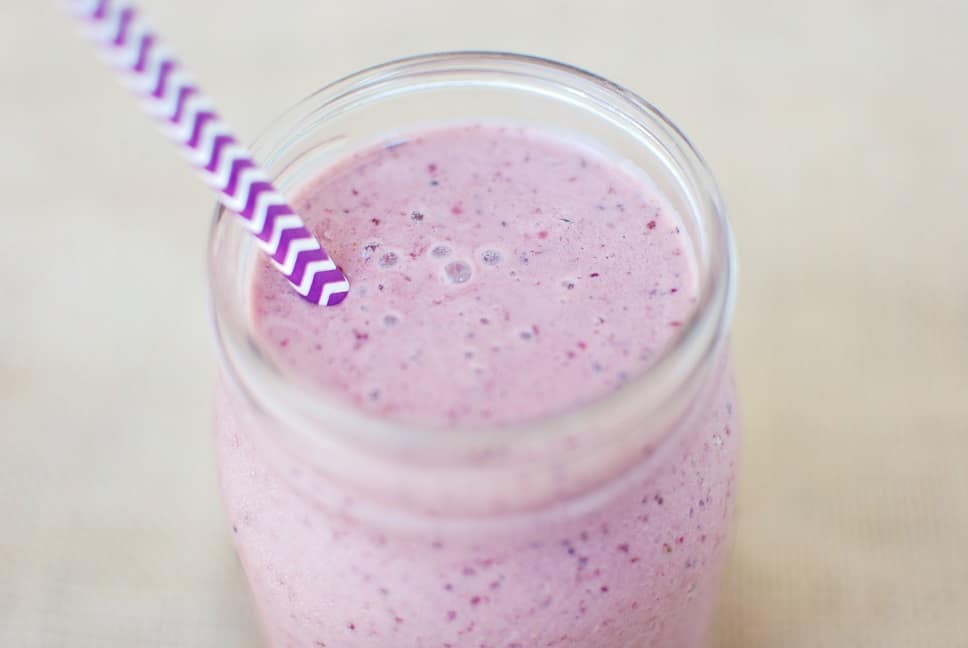 This chocolate cherry smoothie is a fav because it's so easy to make. Plus, it's got chocolate milk and greek yogurt to add protein (along with carbs), a berry blend for healthy carbs that are also vitamin and mineral-rich, and tart cherry juice to (possibly) help with the muscle recovery and quelling pain.
That "possibly" stems from the fact that most research on tart cherry juice uses large quantities – like several cups a day – which is unrealistic for most people. But the research on those amounts does show that it may be helpful for reducing inflammation/pain after endurance exercise. There's certainly no harm in trying smaller amounts and it may have possible benefits, so I'm all about that.
With just 4 ingredients and a quick pop in the blender, you've got a well-balanced recovery meal that you can sip on post-workout. I like to buy a pre-mixed "cherry berry blend" from the grocery store to make this, but if you can't find that you can always buy frozen cherries and whatever frozen berries you can find.
[Tweet "A chocolate cherry smoothie?! Yes, please! Great for recovery after a long run or ride."]
Give it a try today and let me know what you think!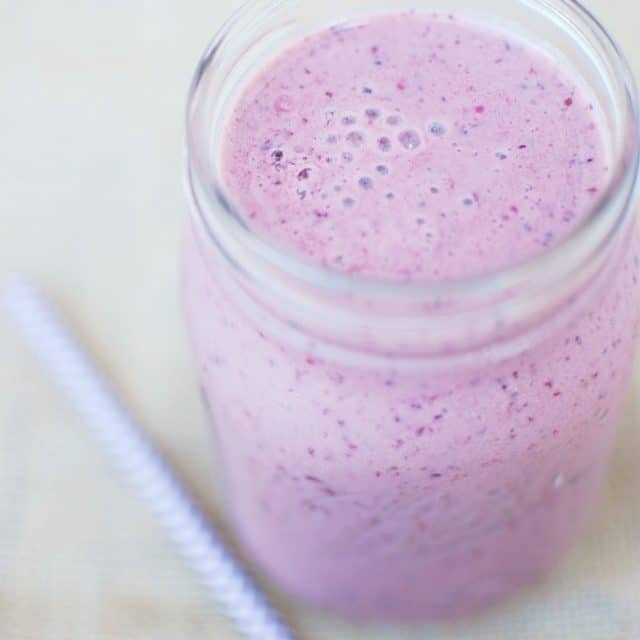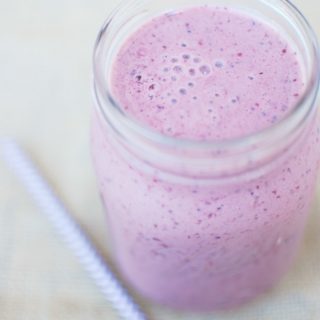 Chocolate Cherry Smoothie
This chocolate cherry smoothie is a tasty treat after a tough workout! It's got an ideal blend of carbohydrate and protein for runners and triathletes.
Ingredients
1/3

cup

plain greek yogurt

(I used nonfat but you could use full fat too)

1

cup

chocolate milk

1/3

cup

tart cherry juice

1 1/4

cup

frozen cherry berry blend

(cherries, raspberries, blueberries, blackberries)
Instructions
Blend all ingredients & enjoy!
Notes
Nutrition analysis (approximate):
326 calories, 2 g fat, 60 grams carbohydrate, 17 grams protein
Nutrition
Share with me: What's your favorite thing to eat post-workout? Do you ever make recovery smoothies? Do you think you'd love this chocolate cherry smoothie?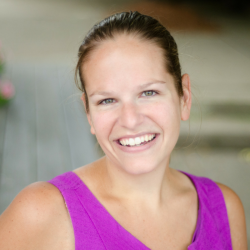 Latest posts by Chrissy Carroll
(see all)