Browse reddit or Facebook groups and you'll see quite a bit about people wanting gain muscle and lose fat in the name of athletic performance. One underground method that seems to be rising in popularity? CJC-1295 injections. But are these all they're cracked up to be?
As a dietitian, personal trainer, and running coach, I'm not sold. But I'll let you be the judge…
Disclaimer: This post was written by Chrissy Carroll, MPH, RD, RRCA Running Coach, ACSM Certified Personal Trainer. It was reviewed by Dr. Katie Doonan, DO for accuracy. It is for informational purposes only and should not be construed as medical advice. Consult a physician with any medical questions.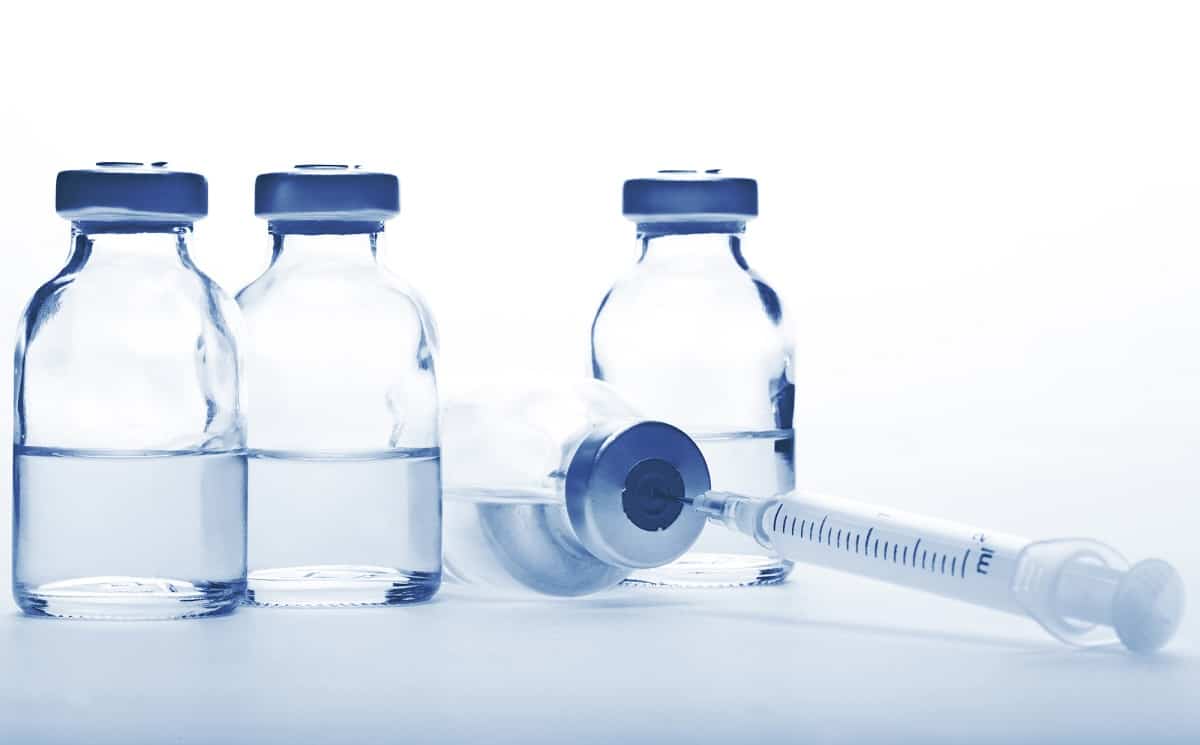 What is CJC-1295?
CJC-1295 is also known as drug affinity complex-GH-releasing factor (DAC-GRF). The compound was originally developed by the Canadian company ConjuChem.
It is peptide (sequence of amino acids) that is a synthetic growth hormone releasing hormone (GHRH) analog. GHRH stimulates growth hormone secretion.
After injecting CJC-1295, it binds to certain compounds in the body and extends the length of time it stays there and its action on the body.
For example, one study found that a single injection of CJC-1295 led to dose dependent increases in plasma growth hormone concentrations – as much as 2x-10x – for six days or more.
That same study also found increases in insulin-like growth factor (IGF) by 1.5-3x for 9 to 11 days. IGF is a compound that's similar to insulin and works with growth hormone to promote growth and development of bone and tissue.
(Note – there also is a version of CJC-1295 without the DAC on the market, which has a much shorter half-life).
What is CJC-1295 Used For?
Compounds like this this are developed for the treatment of children and adults with medical conditions that affect proper growth hormone production.
While these patients can get growth hormone shots, research suggests some conditions may respond better to GHRH treatment. The goal is to produce hormone responses that are more similar to the body's natural responses (of a more "pulsatile" nature, as opposed to one bulk surge of growth hormone in a single GH injection). However, the half life of native GHRH is very short (this study suggests just 7 minutes!).
This is where a synthetically modified form of GHRH – like CJC-1295 – may come into play. Because it has a much longer half-life, it may lead to physiological responses that are more in line with the body's designed hormone production. Indeed, some research has shown that CJC-1295 injections maintain that pulsatile nature of growth hormone secretion (among people with pituitary glands that have this ability).
Does CJC-1295 Help Athletes?
Even though this compound was designed for medical conditions, some athletes are taking it in an effort to increase muscle mass or lose fat mass. A quick online search right now claims that CJC-1295 increases muscle growth, slows aging, improves cognitive function, increases fat loss, improves cellular repair…sounds like magic, right?
Whenever a new supplement or diet or protocol hits the market, my first inclination is to dive into actual research – and herein lies the problem.
There is absolutely no research on CJC-1295 and a) muscle mass, b) fat mass, or c) exercise performance. Zero. Zilch.
All we can look at right now is research on growth hormone itself, since that's the mechanism that's proposed behind taking CJC-1295.
Growth hormone itself has been abused by athletes in the past, from Olympic runners to Tour de France cyclists. In the early '90's, survey data found that 5% of those high school students used GH and 31% knew someone using it. Similarly, 12% of young male weightlifters in another survey reported injecting with GH or IGF-1.
The reason growth hormone has been abused by some athletes? In normal physiological development during the lifecycle, growth hormone is thought to have anabolic actions, stimulating protein synthesis (which is key for muscle mass). It also is "lipolytic", meaning it leads to breaking down fat tissue.
There have been very few studies, though, that suggest growth hormone injections help active healthy adults. One 2008 study gave growth hormone to men (average age 32) over six days, and did find it increased strength and peak power output compared to controls. Another 6-month study looked at growth hormone for elderly men, and found growth hormone was linked to an increase in lean body mass.
However, the bulk of the research does not suggest these benefits.
A recent peer-reviewed review stated: "Despite being one of the most widely abused agents both professionally and recreationally, there is little clinical evidence that GH in isolation has any significant effect on performance enhancement."
The authors noted that GH tested in conjunction with strength exercise found benefits similar to exercise alone, and that no studies have found a benefit on aerobic exercise.
In addition, another review article noted that while growth hormone may lead to body composition improvements in the elderly, there were also increased risks of swelling in body tissue, carpal tunnel syndrome, enlarged breast tissue in men, and diabetes.
The authors concluded: "On the basis of this evidence, GH cannot be recommended as an antiaging therapy."
One might also look at research on IGF-1 administration, since CJC-1295 has been linked to increased levels of IGF as noted earlier. But research found that one year of IGF-1 administration found no improvements in muscle mass or strength in postmenopausal women.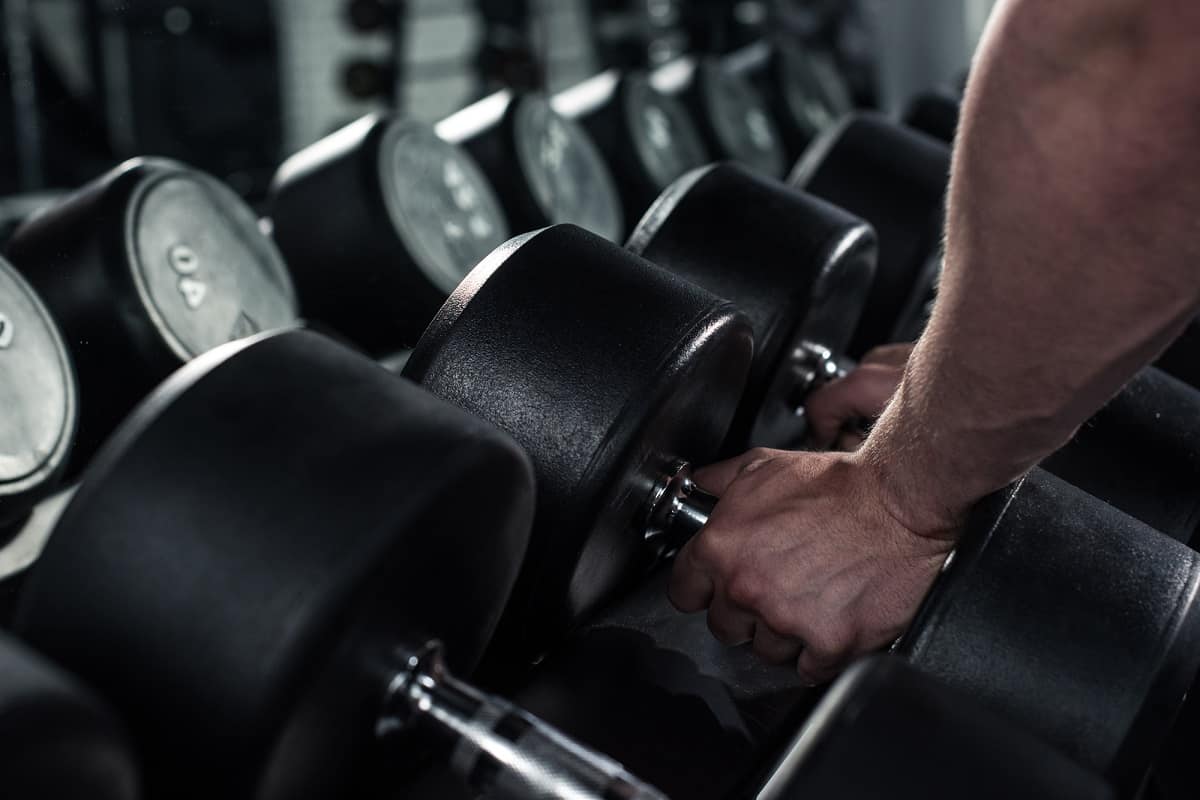 Risks of Taking CJC-1295
In addition to the lack of evidence behind these injections for athletes, there are also potential side effects.
In one study, adverse effects were noted in 94% of CJC-1295 single dose injections, compared to 29% of placebo injections.
The most common adverse effect of a single dose was injection site reactions (in 70% of subjects), including redness, swelling, and pain. Other adverse effects included headache (63%), diarrhea (43%), and "systemic vasodilatory reactions" (which included warm skin, flushing, and low blood pressure). All of the adverse reactions were more common at higher doses.
That same article also looked at regular injections of 2-3 shots weekly or biweekly. In this case, similar adverse effects were found but often at higher prevalence. For example, 100% of subjects experienced injection site reactions. Other effects included diarrhea (45-100% depending on dosage), headache (20-80% depending on the group), and nausea or abdominal pain (20%).
These side effects were all considered "mild to moderate", and certainly for an individual with a medical condition that requires this therapy, the benefits may outweigh the risks.
But for the average athlete that's thinking about using these injections as a way to bulk up or lose body fat, I have to wonder – Why? Why subject yourself to injections that can cause redness and pain, diarrhea, and headaches?
In Denmark, the compound was even pulled from phase II clinical trials following the death of one of the test subjects (admittedly, the death could have been unrelated, but worth noting).
Those are the short-term concerns. There may also be long-term risk. There is no research on long-term risk specifically of CJC-1295 injections, but we can look at those with high levels of growth hormone and/or IGF and anticipate some of these effects may occur.
Prolonged high levels of growth hormone may actually lead to muscle weakness over time, as evidenced by people with the medical condition called acromegaly. Despite over secretions of growth hormone, these folks end up with weaker muscles after several years, not stronger muscles.
Research also suggests that prolonged high levels of growth hormone may lead to diabetes and cardiovascular complications (though again, these risks are noted in someone with acromegaly, so they could differ with injections).
When it comes to IGF, a 2022 study found that high levels of IGF-1 were associated with a higher risk of death. And research from multiple studies, including this 2020 prospective analysis, found that high levels of IGF are linked to an increase risk of colorectal, breast, and prostate cancer. (It appears there's a sweet spot with IGF; levels that are too low or too high can be problematic).
Is CJC-1295 Legal?
According to the US Anti-Doping Agency, peptide hormones and releasing factors should only be used if prescribed by a doctor. They note that these products are not approved by the FDA for over the counter or supplement use.
In addition, the World Doping Agency places CJC-1295 on its list of banned substances, so any athlete participating at a competitive level should stay away.
Unfortunately, there are sketchy websites that sell these products "for research purposes" that allow people to buy them. This is certainly not a smart idea, as the efficacy – and more importantly, safety – of whatever is sold is not established.
Plus, purchasing these with the intent to use them yourself without a prescription may put you at legal risk in some locations of the world.
The Bottom Line
While CJC-1295 may lead to higher levels of growth hormone, there is absolutely no research at this time indicating it improves athletic performance or muscle mass.
There are, however, several side effects that can come along with such injections, and potential long-term risks with constantly elevated levels of growth hormone and IGF-1. These injections are also banned by sports authorities and are not approved for over-the-counter use in the United States.
As a dietitian and coach, I would not recommend athletes take these injections (unless prescribed by a doctor for a particular medical condition). Regular exercise, a balanced diet, and perhaps some evidence-based supplements (i.e. creatine, protein powder) are a much better option for athletes.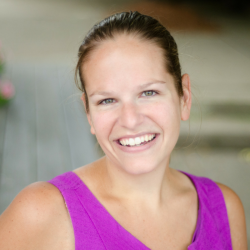 Latest posts by Chrissy Carroll
(see all)