Have you ever found yourself asking the question – "does running make you taller?" If so, you're not alone! Many people wonder if their weekly jogs will help them rack up a little bit more height.
Unfortunately, it's a myth that you'll increase your height with running. Whether you run or not, your skeleton can't get taller once it has finished growing as an adult.
However, running may improve your posture, which can help you appear taller.
Let's dig in.
Disclaimer:  This post was written and reviewed by Chrissy Carroll, RRCA Running Coach and USAT Level I Triathlon Coach.  This is for informational purposes only and is not intended to be medical advice.  Please consult a doctor with any medical questions.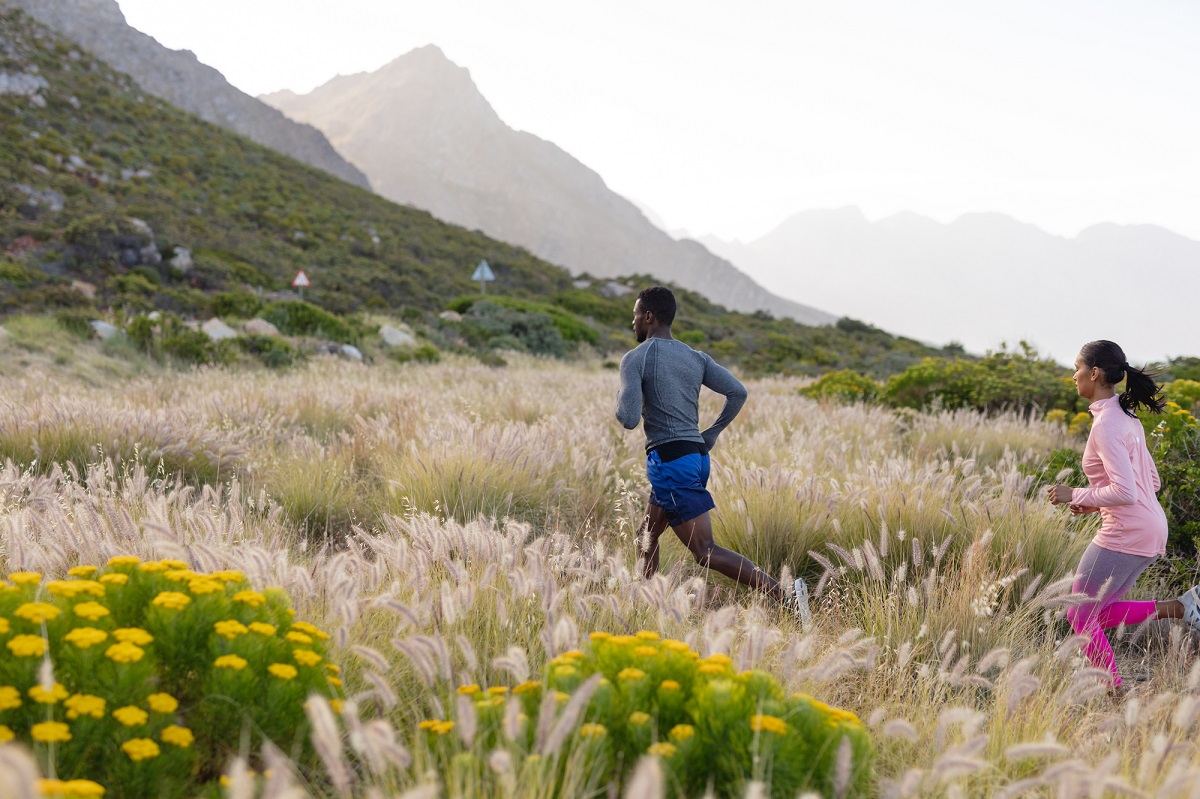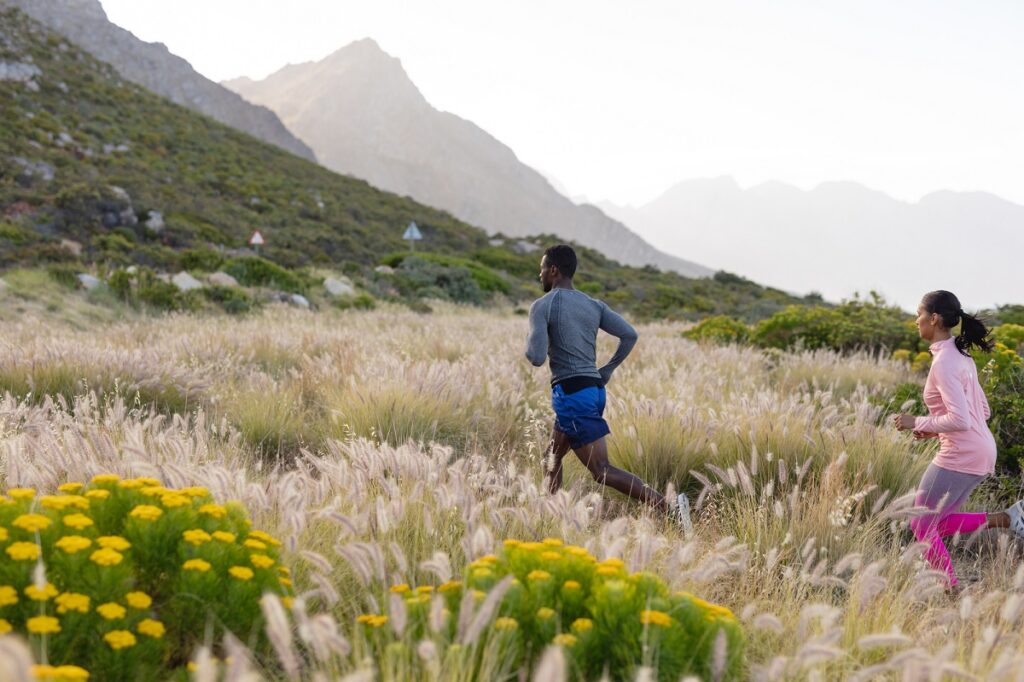 What determines your height?
Your height is determined by the length of your head-to-toe bone structure.
Your final height as an adult is partially determined by genetics. Research suggests that height is as much as 60 to 80% determined by genetics (source, source).
However, other factors – especially nutrition – also impact height. For example, nutrients like calcium, Vitamin D, and protein intake are all involved in bone strength and development.
When you grow from infancy through early adulthood, your bones are growing longer via growth plates.
The growth plates at the end of each bone are areas of specialized cartilage. A hormone called Human Growth Hormone (HGH) causes these cells to divide and make new cells.
However, hormonal changes cause the growth plates to "close" (or harden and not function the same) between age 14 to 20. At this point, there is no further lengthening of the bones or meaningful changes in height.
Can height increase in adulthood?
For the most part, no.
Occasionally there are medical conditions or anomalies that cause the growth plates to remain open longer than normal, which could result in additional changes to height into adulthood.
On the flip side, there are daily changes that can occur with height based on slight compression of spinal discs. As such, you might be slightly taller first thing in the morning before this occurs. But this is quite minimal and does not make a meaningful impact in overall height.
Why do people think running will help you get taller?
There are several reasons people claim running will improve height, but none are truly accurate:
Myth 1: Growth hormone leads to greater height.
Often, people postulate that because running increases growth hormone, so it must increase height. This is false though.
While running (and specifically sprint running) does increase HGH, this does not increase bone length of adults since the growth plates are closed.
Myth 2: Bone density leads to greater height.
Running is a weight bearing exercise, which can improve bone density – aka bone strength. However, this does not make your bones longer in adulthood.
Maintaining bone density is quite important to preventing osteoporosis, though, so it's wise to run and strength train for this reason.
Myth 3: Running stretches the spine.
It's unclear how this myth started, but some people believe running stretches the spine. In actuality, research has shown that distance running leads to temporary compression of the spinal discs – not lengthening. Again, this is only temporary (like being on your feet for a whole workday) and would contribute a fairly negligible decrease in height.
Myth 4: A runner's diet improves height.
Some claim that you'll grow taller with running because of an overall healthy lifestyle that includes nutritious food. While nutrients certainly can impact height development in childhood, this is not the case for adulthood. Good nutrition can help support bone strength and overall health, though, so a balanced diet is always a smart choice.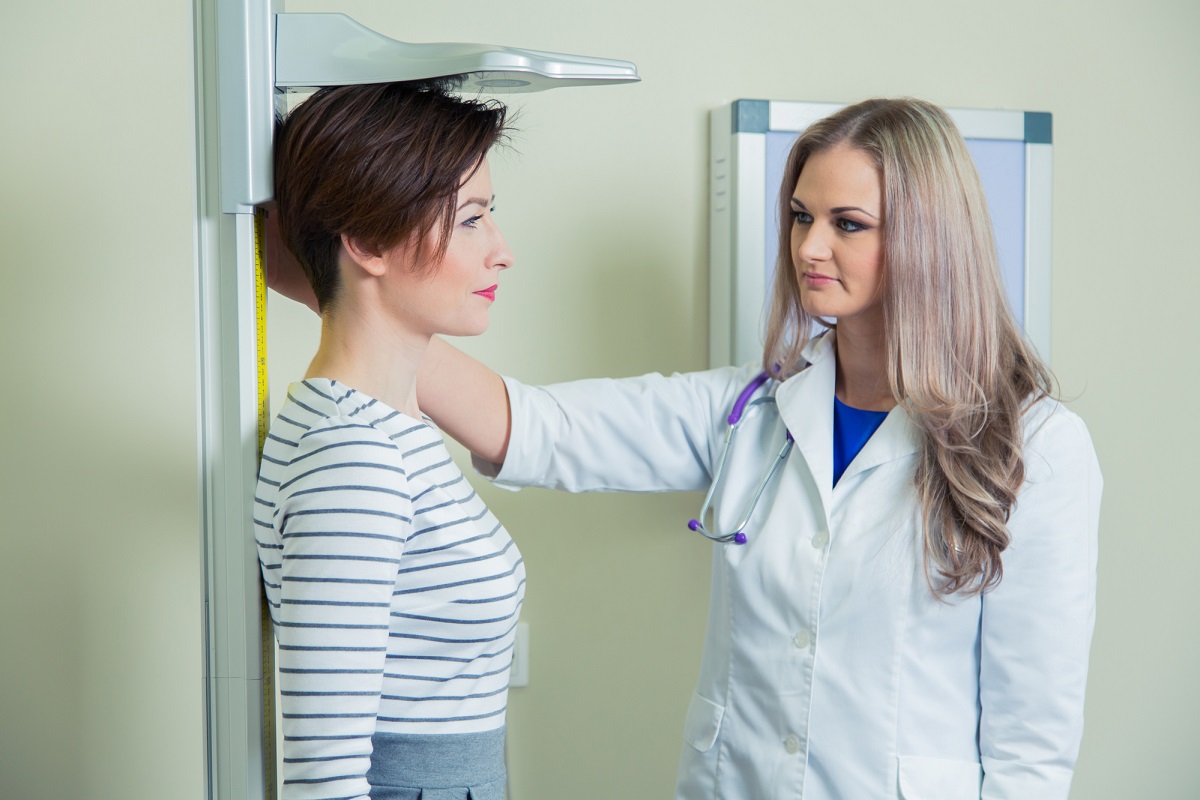 The Truth: It's All About Posture
Many people spend much of their day sitting hunched forward at a desk for long periods of time. By mixing in regular runs, they're able to break free from that slouching and engage their muscles in a more proper posture.
For example, when you're running with proper form, your core is engaged, your chest is tall, your shoulders are relaxed, and your head is neutral and facing forward.
When you do this often, you may find you start to incorporate it into daily life outside of your run. This good posture will help you appear taller; slouching or hunching over makes you look shorter than you actually are.
In addition, running may also help people lose fat mass and appear leaner – which may simply give the illusion of being taller.
The Final Word: Does Running Make You Taller?
So no – your weekly run will not help make you taller! But it will help keep you healthy, fit, and feeling great. In addition, engaging your muscles in proper running form may help with your daily posture and body shape, which can help you appear taller.
If you are a runner or considering becoming one, we hope this helps clear up any lingering questions about your height!
Share: What other running questions do you have?
Feel free to pin this post to share with others!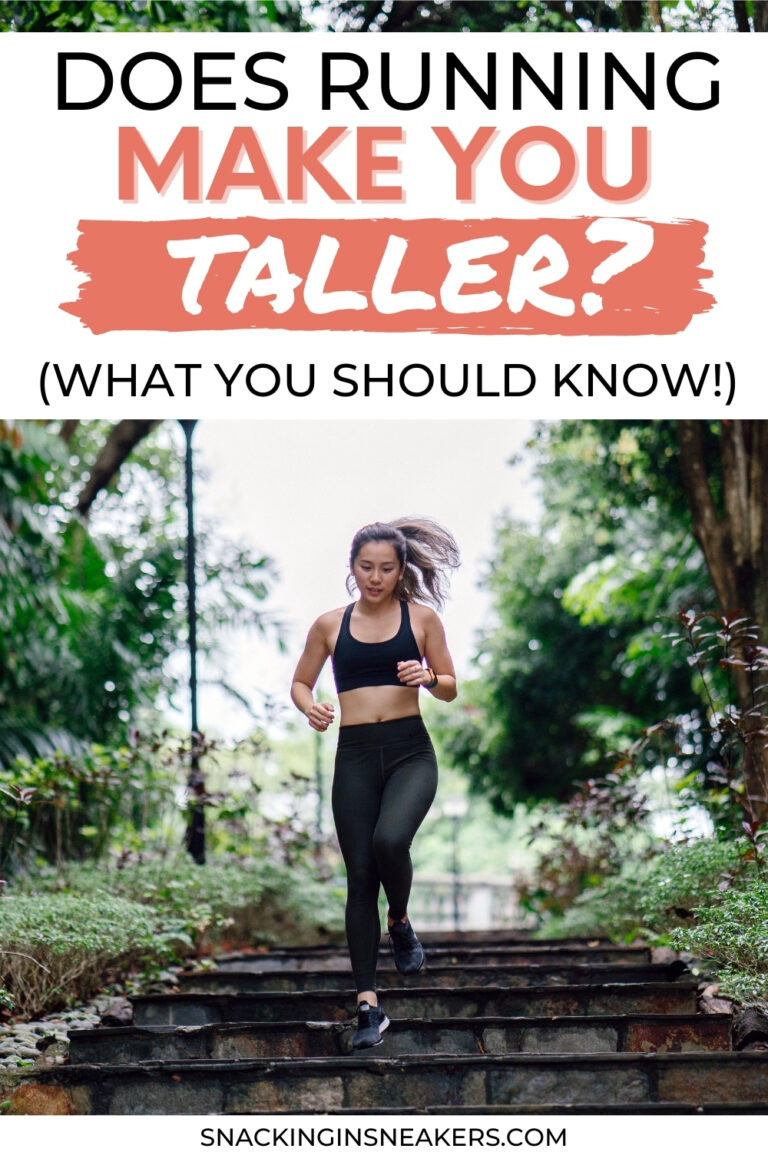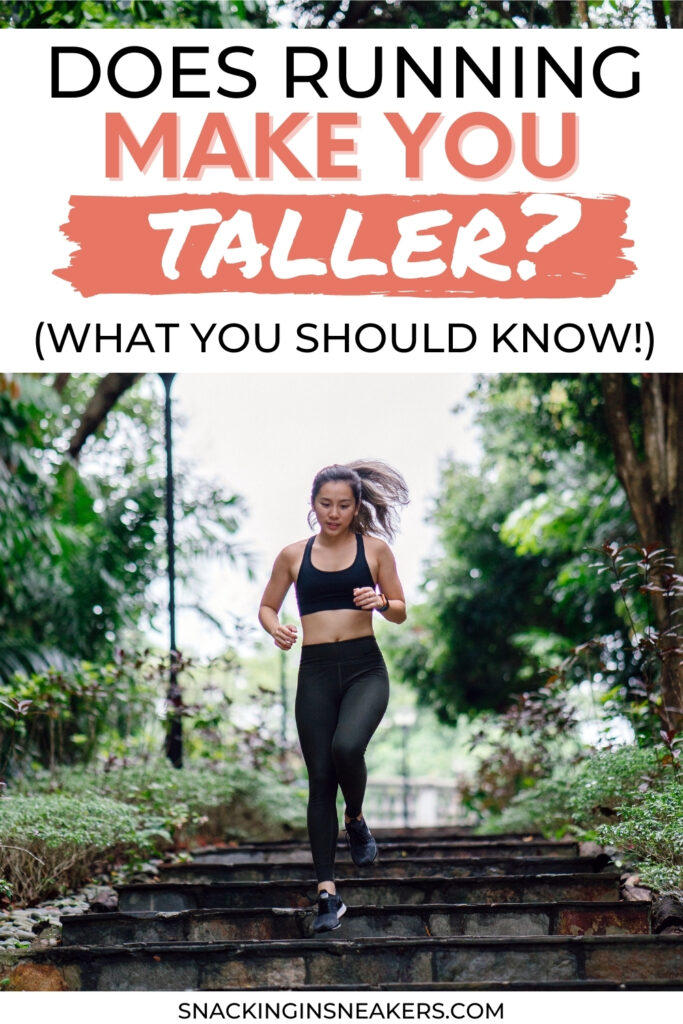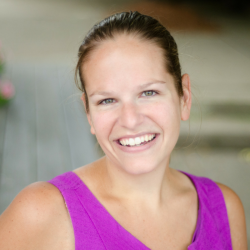 Latest posts by Chrissy Carroll
(see all)