Wondering if your diet can help support your immune system? Curious about the impacts of exercise? Learn more about the complex relationship between food, supplements, exercise, and your immune system – and the steps you can take to support your body's well-being.
Disclosure: This post is sponsored by NOW Foods. As always, all opinions are my own.
Disclaimer: This post is written and reviewed by Chrissy Carroll, MPH, RD. This is for informational purposes only and is not intended to be medical or dietary advice. Please consult your doctor for any concerns with your immune health, as well as prior to starting any new supplement.
How does the immune system work?
Before we dive into strategies to help the immune system, it's helpful to take a look at how the immune system actually works in the body.
Our body has many systems of cells and organs, each with a common goal. For example, the cardiovascular system is all about pumping blood through the body, while the respiratory system is focused on breathing. The immune system is just another type of system, which strives to prevent disease.
Within the immune system, there are two different types of responses, each of which has its own sets of cells and pathways:
1) Innate immunity: This is a general attack the body mounts against a pathogen. If we imagine a medical emergency, they would be the EMTs of the situation – they want to get a quick fix on things before the specialists step in. It's the first-line response.
2) Adaptive (or acquired) immunity: This is the more specialized attack against a specific type of pathogen that's based on our body's "memory" of these intruders. In our comparison above where innate immunity is like an EMT, adaptive immunity is like a specialized doctor with experience in a very particular niche.
These adaptive cells recognize pathogens they've fought off in the past, and can decide how to combat them accordingly. For example, antibodies that recognize past infections are one part of adaptive immunity.
Both of these types of immunity are important for the system's functioning as a whole.
Should you try to "boost" the immune system?
I'm personally not a fan of the word "boost", because an overactive immune system isn't ideal either. For example, if we think about people that have autoimmune disorders, this happens when the immune system gets mixed up and is in overdrive, attacking their own body.
You want to support your immune system to work properly and efficiently; you don't necessarily want to "boost" it. There are many strategies you can put into place to support your immune system.
Exercise and Immune Health
Does that daily sweat session at the gym help your immune system? What about pounding the pavement for a run? Let's take a look…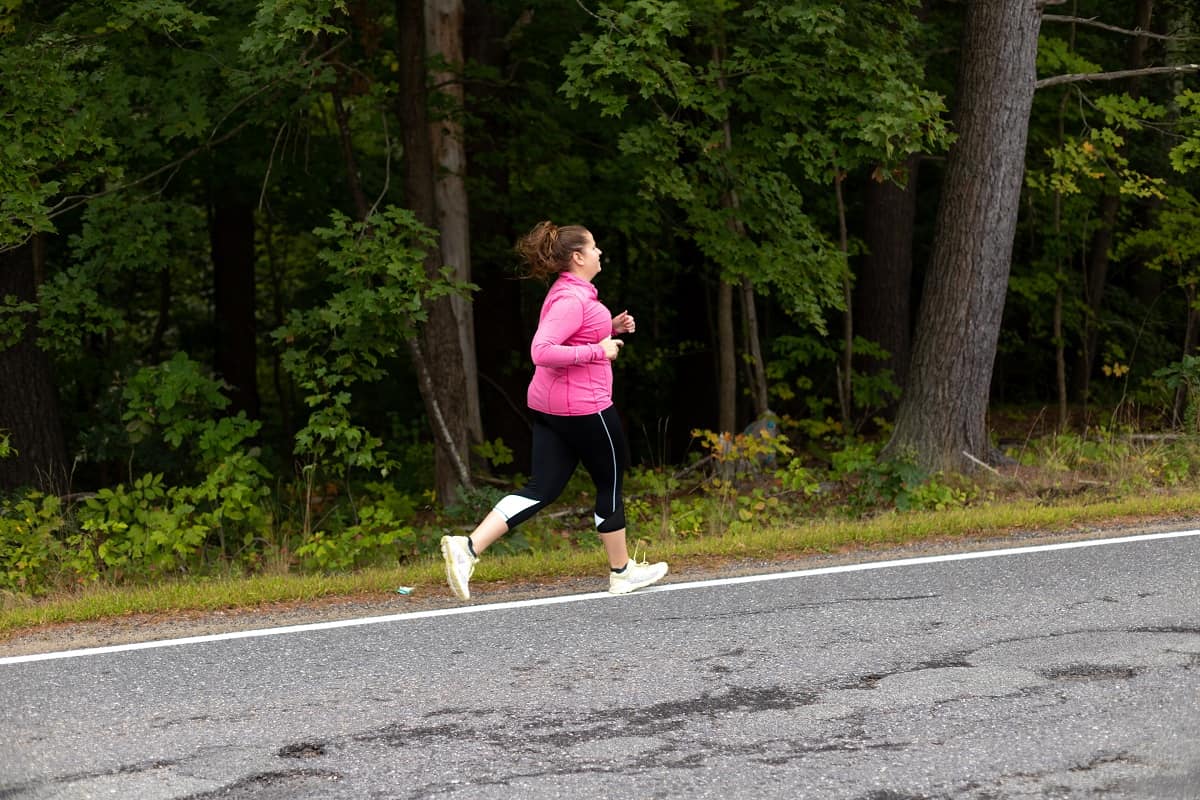 1. Does moderate exercise help the immune system?
Moderate exercise has been linked in a number of studies to improved immune health (source).
Researchers used to worry that each individual bout of exercise led to a temporary suppression in the immune system. However, many have called this into question in recent years (source). Newer research suggest that each moderate exercise bout actually leads to a heightened state of immune surveillance and regulation (source).
As such, regular, daily or almost-daily movement of any kind can be important for your immune health (and mental health for that matter). That can be anything you love to do – running, walking, biking, yoga, dancing. Totally your call!
I know many people get into a Type-A mindset of "if every workout isn't perfect and working towards this specific goal, it's not useful." But when it comes to immunity, that's not true at all. Simple activities like walking for an hour can make a world of difference.
2. Does vigorous exercise help the immune system?
Where the immune system story gets a little more complex is when it comes to vigorous exercise. These are activities like training for a marathon, power lifting, or lots of high intensity interval training.
These types of intense activities are surrounded by mixed data and opinions regarding their impact on immunity. Some researchers believe very intense bouts of exercise may increase susceptibility to illness right after, whereas others believe this is not the case.
For example, researchers believe the reason endurance athletes may be linked to upper respiratory infections in studies wasn't that their immune system was weakened, but that they were at races with lots of other people being exposed to more germs (source).
There may also be confounding factors with intense or competitive exercise – like psychological stress or less sleep, especially when people are training for a major event. Those may be affecting the immune system, rather than the vigorous exercise (source).
On the flip side, there's the thought that vigorous exercise itself may cause too much physical stress on the body and actually affect the immune system in a negative way.
Since this is all yet to be determined, it's hard to give exact advice regarding long, intense workouts. But it's probably safe to say that proper fueling and recovery from those workouts is super important in ensuring your immune system is in tip-top shape when engaging in vigorous workouts regularly.
This includes strategies like:
Taking in carbohydrates during prolonged exercise (>75-90 minutes)
Eating carbohydrates and protein after a tough workout
Giving your body time to rest between intense workout sessions
Getting enough sleep each night
Nutrition and Immune Health
In addition to getting moderate exercise regularly, proper nutrition can also support your immune health.
Many people like to focus on individual nutrients – which is important! – but as a dietitian, I think focusing on creating an overall balanced diet is the best place to start. This will ensure your body is getting a wide variety of nutrients (like vitamins and minerals) as well as the necessary amounts of carbohydrates, protein, and fat.
If you want to dive into the nitty gritty though, here are some specific areas of nutrition and immune health that can be important to consider:
1. Calorie Intake
Part of a balanced diet is getting the right number of calories for your body. Excessive calories that are far greater than your daily needs or too few calories from significant diet restriction can both be detrimental if done on a regular basis.
If you're curious to see if you're eating a balanced diet, definitely chat with a dietitian or doctor as they'll be able to reflect on your habits and assess if they're meeting your needs.
For self-reflection purposes, you can also track your food for a few days using online trackers and reflect on those results. Keep in mind that any site that estimates calorie needs should be accounting for height, weight, activity level, and pregnancy/breastfeeding – and remember that these are just estimates, as they do not consider genetics.
2. Protein Intake
A lack of protein can affect both types of immune responses – innate and adaptive. There can be lower production of certain cells and it can affect how the body remembers past intruders (source).
Luckily, most people can meet their protein needs through a balanced diet. There are animal sources like chicken, beef, pork, eggs, and Greek yogurt. There are also plant-based sources, like tofu, lentils, beans, and edamame.
If you need to supplement your protein intake – like after a workout, for example – you could also try using a protein powder. Powders are convenient for post-workout smoothies which can help athletes get a lot of nutrition in quickly, and some people also enjoy that convenience for a simple breakfast option outside of workouts.
If you're going to use a protein powder, you can choose a whey or plant-based option, depending on your dietary preferences. I'm personally a fan of the NOW® Whey Protein in Creamy Vanilla, as well as the NOW® Plant Protein Complex in Chocolate Mocha. You can also get unflavored varieties if you'd prefer.
3. Vitamin C
Vitamin C seems to be the nutrient that everyone knows is linked to the immune system.* I feel like when I was a kid, the big thing was to drink a lot of orange juice all winter because of the Vitamin C, right?!
Our parents were right to a degree, because yes – Vitamin C is involved in the immune system.* A deficiency can put the immune system at risk because it affects immune cell responses.*
The good news is that there are tons of foods with Vitamin C, even outside of orange juice! Kiwis, mangoes, tomatoes, strawberries, bell peppers, leafy green veggies, broccoli….even these NOW Real Food® Dragon Fruit Chips have Vitamin C (which are such a fun snack by the way, my kiddo is obsessed with them)!
Most people should be able to meet their daily Vitamin C needs through a balanced diet. However, if you feel like you might not be getting enough Vitamin C in your diet, or you just want a good insurance policy, then a Vitamin C supplement could be worthwhile.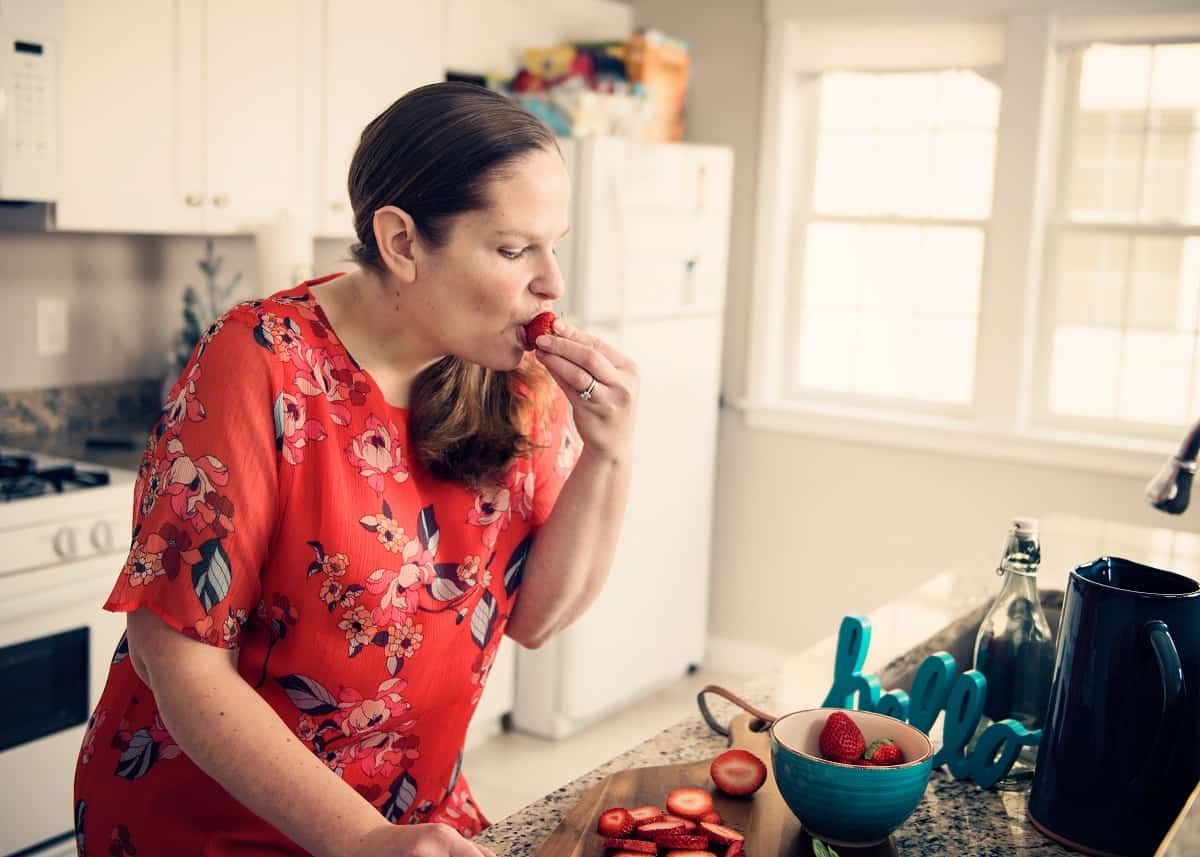 4. Vitamin D
As a dietitian, Vitamin D is probably the #1 nutrient that I think of when I think about the immune system.*
Most people are familiar with Vitamin D's role in supporting bone health – but in recent years there's been research that has shown its importance in the immune system.* Several studies have linked Vitamin D deficiencies to increased risks of certain infections (source).* While correlation doesn't equal causation, I think there's ample insight out there that we should be getting enough Vitamin D.
(And as an aside, quite a few studies have linked Vitamin D to exercise performance or recovery, so that's even more reason for all of us to get enough.*)
The tough thing about Vitamin D is that there are very few natural sources in our diet. There's some in fatty fish and egg yolks, as well as fortified milk, OJ, and some cereals. You also do make some Vitamin D naturally when sunlight hits your skin, but we all know there are also risks to exposed skin in the sun.
Because of these challenges, estimates are around 40% of people have sub-optimal Vitamin D levels (source). If you haven't had your Vitamin D levels checked to see if you fall into these categories, I'd highly recommend doing so – it's beneficial to know your numbers and whether you need more Vitamin D to bring your levels to normal.
For many people, the best way of ensuring you are getting enough is taking a supplement – like with these NOW® Vitamin D-3 2000 IU Softgels. Generally, 1000-2000 IU/day is a nice amount in a supplement, but check with your doctor to see what's right for you.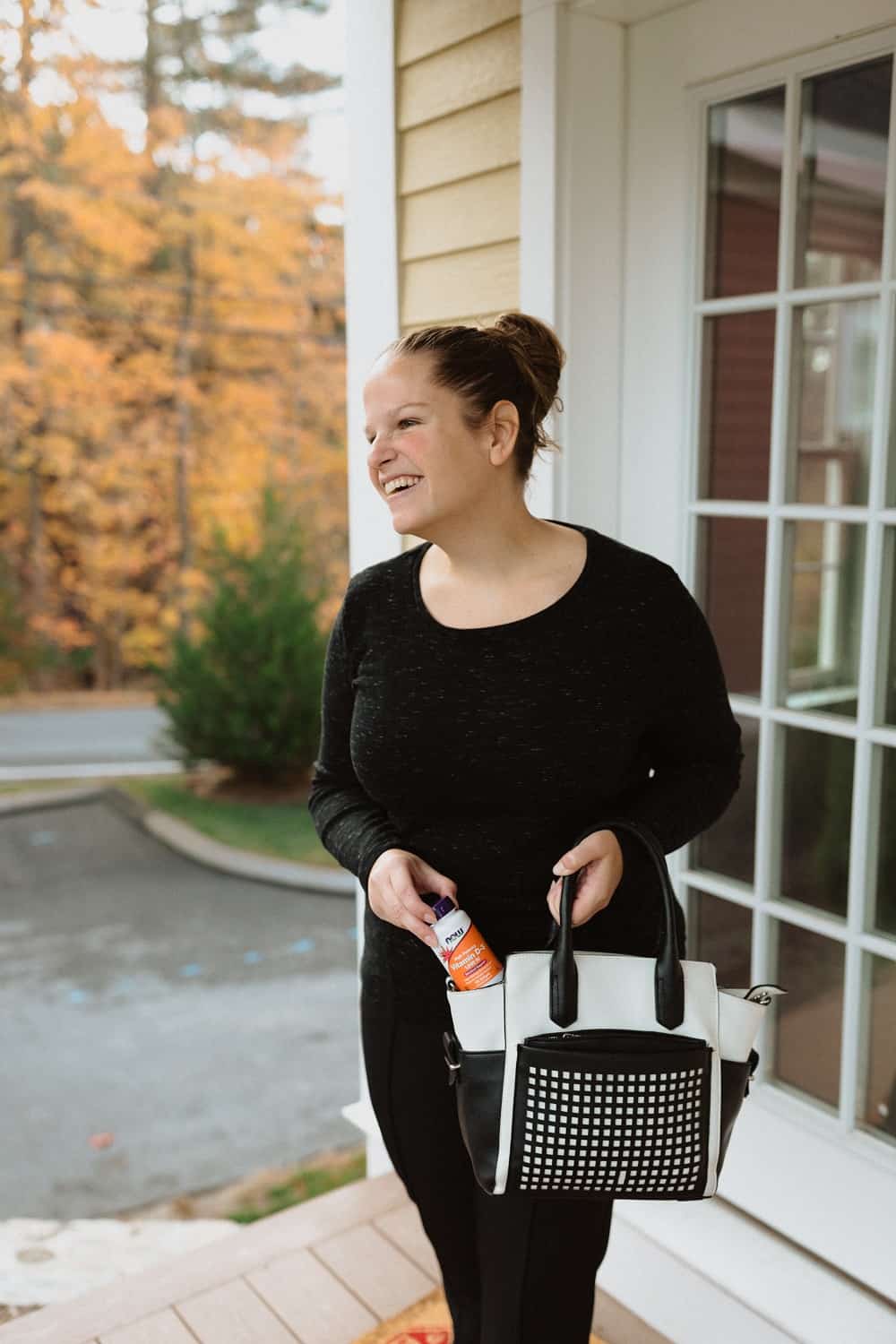 5. Zinc
Another nutrient that many people don't realize is connected to the immune system is zinc.*
It's involved in signaling pathways for both types of immunity, and not getting enough can affect the levels and activity of certain immune cells.*
You can get enough zinc by including a variety of foods like red meat, poultry, nuts, seeds, shellfish, and legumes.
The Microbiome and Immune Health
What about the microbiome? Does that affect immune health?
The microbiome, as we're discussing here, refers to the bacteria in your digestive system that play a role in many aspects of health – including immune health (source). By supporting the microbiome, you can also support your immune system.
The first step is to make sure you've got a nutrient-dense diet that includes lots of plant foods. That does not mean you need to eat a 100% plant-based diet. Instead, it means that you should simply include lots of plants in your day because these support the good bacteria.
The next step would be to think strategically about both prebiotics and probiotics.
Prebiotic foods feed those friendly gut bacteria that are already hanging out in your digestive system. These include onions, asparagus, garlic, seaweed, and greener bananas.
Probiotic foods, on the other hand, are those that actually contain live cultures of bacteria. These include foods like traditionally fermented vegetables, yogurt, kefir, and kombucha.
If you don't eat probiotic-rich foods regularly, you might consider a probiotic supplement (this can also be beneficial as the supplement dose is specific, whereas the live cultures in food can vary a lot). NOW® Probiotic Defense™ Veg Capsules are great because the product has strains specifically formulated to support gastrointestinal health and immune system function.*
Supplements
As always, I'm a food-first kinda person and recommend focusing first on creating an overall balanced diet and exercise routine to support your immune health.
After that, you might consider adding in supplements like those mentioned above to make up for any gaps in your diet. There are also two additional supplements that you might consider when it comes to promoting wellness, depending on your personal needs:
Elderberry supplements: These have been used for years by many in holistic health as a way of maintaining health and wellness.* There are some supplements that combine elderberry with other nutrients to help support seasonal transitions.* I'm personally a fan of these Elderberry & Zinc Lozenges, since you get both the elderberry and zinc in one.
NOW® Immune Renew™: This supplement combines astragalus, which is an herb that may support the immune system, along with a mushroom blend.* The mushroom blend has beta-glucans, which is a specific type of carbohydrate that has immune system supporting properties.*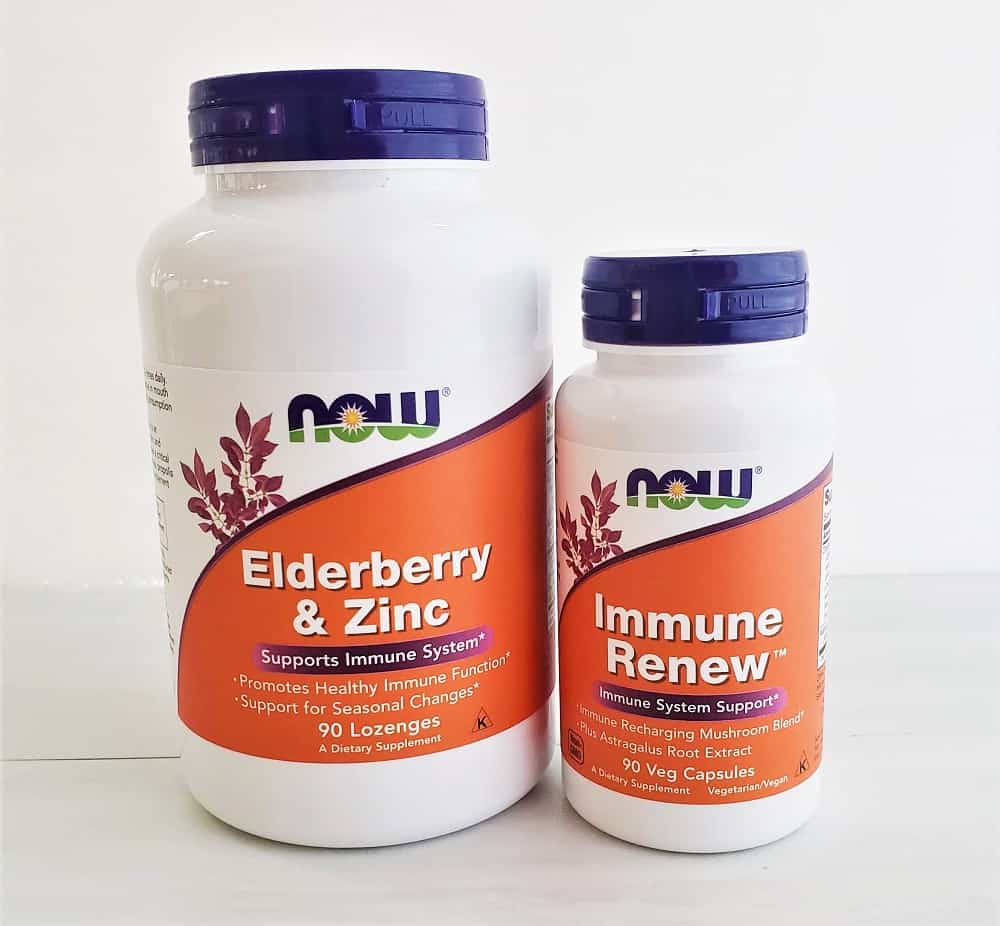 Other Immune System Tips
There are a few other key tips when it comes to supporting your immune system:
Get enough sleep each night: Most adults need 7 to 9 hours of sleep a night – none of this 5 to 6 hours stuff, y'all. 😉 My family makes fun of me because I am a solid 8-10 hour a night sleeper, no matter what is going on in my life – but I feel so good each day waking up with that.
Manage stress: Being in a high-stress state for prolonged periods of time may lead to poorer immune cell function. And obviously, it's not good for your mental health either. Try to find ways to manage that stress, whether it's through exercise, meditation, journaling, seeing a therapist, or whatever works for you.
Wash your hands: We've been taught this since elementary school, and for good reason. Washing hands is one of the most effective ways to prevent spreading germs.
Prepare foods properly: This may come as a surprise, but there are many foodborne illnesses that can occur when food is not prepared properly. Be sure to rinse fruits and vegetables, use separate cutting boards for ready-to-eat food and food that has to be cooked, and be sure to cook meats to the proper temperature.
With all these tips, you can help ensure your immune system is working optimally!
PS – Want to save on your purchase of any of the NOW Foods products mentioned? Use code CHRISSY on your order for 20% off your purchase at nowfoods.com!
Share: What other questions about nutrition and immune health do you have? Which tip from this post do you plan to implement?
*These statements have not been evaluated by the Food and Drug Administration. This product is not intended to diagnose, treat, cure or prevent any disease.
PSS – Pin this post for later to refer to again and share with friends!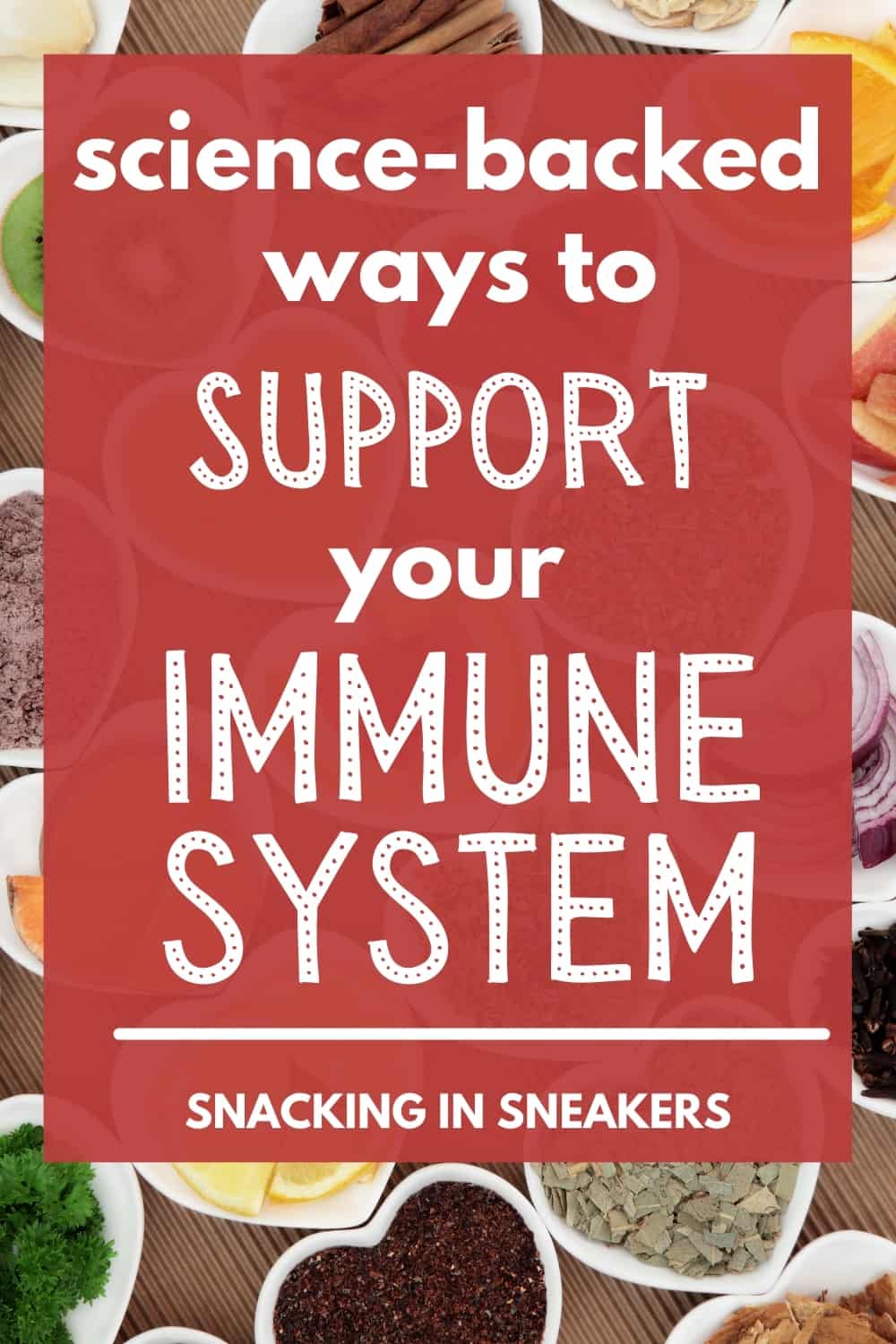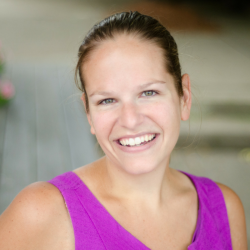 Latest posts by Chrissy Carroll
(see all)