Disclosure: This is a sponsored post about genetic fitness testing written by me on behalf of Helix for IZEA. All opinions are 100% mine.
When my husband and I met online back in 2010, I connected with him because I noticed he was a runner. I had just done my first marathon, and liked the idea of connecting with someone else that had a passion for running.
When we started dating, he joked that he would never do anything longer than a 5K. He said his genes were built for sprinting and jumping, and mine were built for slow & steady long runs. These photos are several years old now, but you can pretty much tell the difference in our styles, haha.
Him (in the center): strong, lean & fast.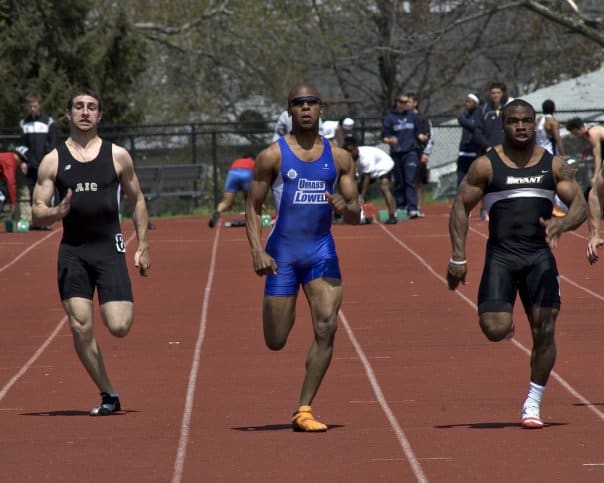 Me: Curvy, sloooow and steady.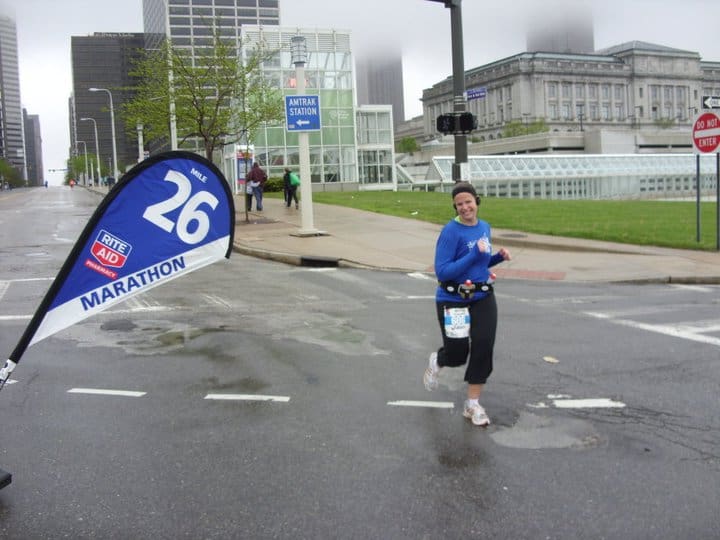 What's genetics got to do with it? (Got to do with it)?
Since then, my husband broke his self-made promise to stick with short distance running, and has done two full marathons. 😉 But his initial remarks have always made me wonder – if we had genetic fitness testing done, would they show that we were different? Is one of us really built more towards sprinting and the other more towards endurance?
From there, my mind always wanders into endless curiosity about genetics. What other genetic variants may influence our exercise routines? And what about our nutrition status and optimal diet?
Professionally as a Registered Dietitian, I know that nutrigenomics is a rapidly growing field with much interest. Since I blog a lot about sports nutrition, the nutrition variant I always think of is caffeine metabolism. Depending on your genetic makeup, you may metabolize caffeine quickly or slowly. This may not sound like a big deal but it can influence whether or not caffeine positively enhances performance for a runner or triathlete.
There are a lot of other genetic variants that may influence our nutrition habits and exercise routine, and I've always been fascinated with them. So when I got an invitation from Helix offering genetic fitness testing, I jumped at the chance.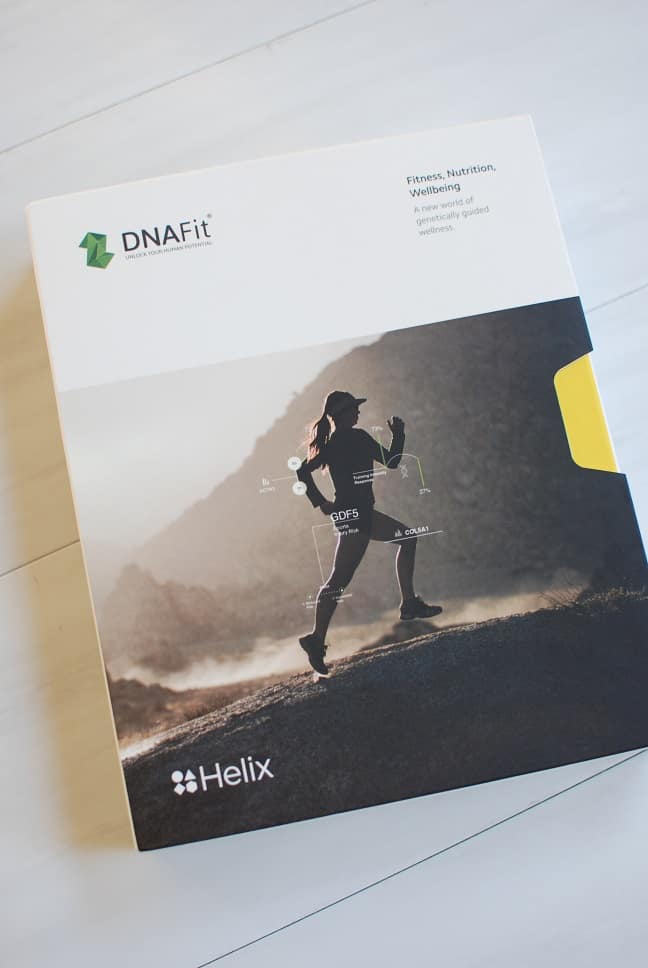 What does genetic fitness testing tell you?
Fitness Diet Pro by DNAFit that I found through Helix's Store looks specifically at genetic markers related to exercise and nutrition. You'll get insights on things like…
Your response to endurance vs power training
Genetic response to different nutrients, like carbohydrates and caffeine
Your recovery speed
How your genetics influence resilience to sports injuries
Whether genetics suggest increased antioxidant and omega-3 needs
I wouldn't be thorough in this post, though, if I didn't add that genetic fitness testing for these lifestyle variants is still very new. It's not a specific prescription for how you should train or eat. For example, just because your genetics indicate you might recover quickly, doesn't mean that you can over-train and be fine. It's simply indicating correlations from population-wide studies, rather than a definitive recommendation.
That said, this is absolutely awesome for satisfying your personal curiosity and learning more about potential genetic impacts on nutrition & fitness! I am so excited to get my own testing done, and just completed the process to do so today.
How to do genetic fitness testing with Helix
The process for ordering a kit from Helix is super simple – just go to their site, place your order for the product that you want, and a few days later your kit will be at your door! Opening up the box, you'll see it's a simple three step process to have your DNA tested:
1) Register your kit online.
2) Fill a small tube with saliva.

3) Mail it in!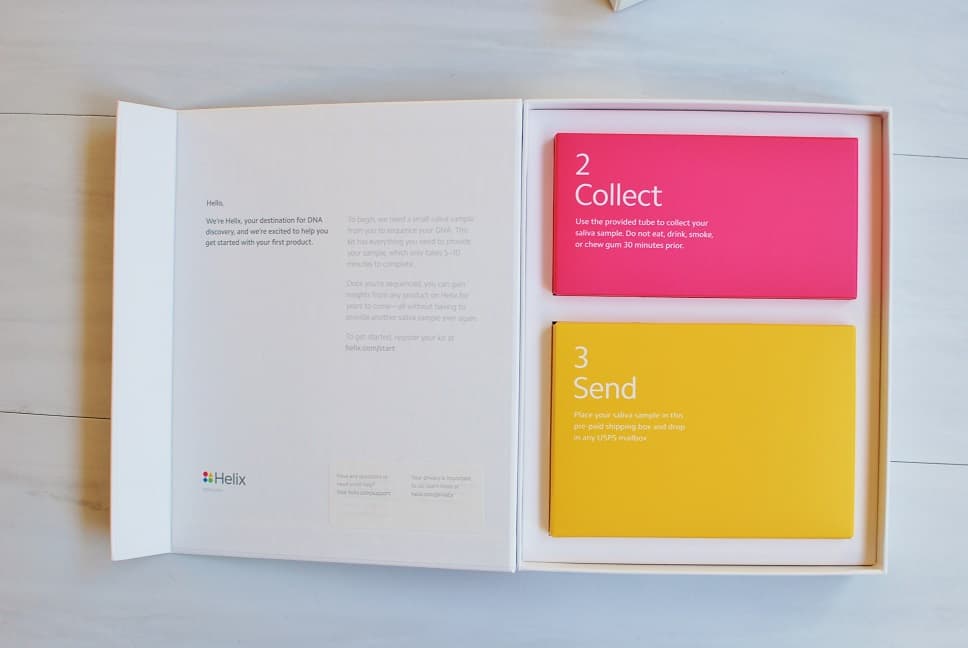 That's it. Easy peasy.
Want to give it a try yourself? Here's a Helix promo code!
If you want to try this out too, I've got a Helix Promo Code that will save you 30% off this kit! Just enter code HelixZ0w4 to grab your discount (valid for the first 25 users only, so be sure to grab yours asap).
As a side note, with the holidays coming up – this would make a bomb gift for someone passionate about nutrition or fitness. You will totally be their favorite gift giver this year. 🙂
Want to know my results?
I just mailed out my sample, so I'll be on the edge of my seat waiting for my results. Stay tuned for the next post in a few weeks where I'll share them!
Share with me: Have you ever had any kind of genetic fitness testing – or other types of genetic testing – done? Did you know there were so many connections between diet, exercise, and genetics?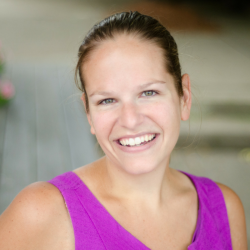 Latest posts by Chrissy Carroll
(see all)