Can you believe back to school time is rapidly approaching?! Soon you'll be juggling all the after-school activities, homework, and other daily duties again. But it can also be a great time to get into a fitness routine, as it tends to be more structured compared to summer. As you make your plans to schedule in some workouts this fall, here are some gym bag essentials for her that you'll want to keep stocked up on!
Disclosure: This post is sponsored by Peeled Snacks. As always, all opinions are my own.
10 Gym Bag Essentials for Her
1. Clothes
If you're heading to the gym from work, you'll need to make sure you've got your workout clothes packed in your gym bag. And vice versa if you hit the gym on the way to the office (i.e. pack your nice clothes to change into afterwards).
It sounds obvious, but don't forget the extra undies, socks, and bra. Those are always the ones that I'm running back in the house to grab – and of course they're the most important.
2. Towel, Flip Flops, & Toiletries
Obvious choices to keep in your gym bag if you plan to shower at the gym!
3. Deodorant
Whether you got to the gym and realized you forgot to swipe some on this morning – or you're finishing up a sweat sesh and you need to refresh yourself afterwards – deodorant is a total gym bag essential.
4. Body Wipes
There will inevitably be a time that you are running late and maybe you need to skip a shower. Body wipes are the best temporary solution. Are they equivalent to a full-on sudsy shower? Of course not, haha. But they'll do in a pinch!
Back when I taught in the public school setting, I used to go for jogs on my lunch break and those wipes were super handy afterwards.
5. Dry Shampoo
Following along with the "I don't have time to shower" theme – toss some dry shampoo in your gym bag. It helps absorb the oil and sweat at your roots after a workout, leaving you with presentable unwashed hair. I definitely consider it a gym bag necessity.
6. Headphones
I don't know about you, but I 100% am driven by music in my workouts. (One of my least fav parts about triathlon races is that you can't listen to music on the course – makes sense for safety, but man, I love the tunes!). Headphones are definitely a priority for many of my workouts.
(Side note – is anyone else still wearing these 1990's style headphones? No? Just me? 😉 )
7. Snacks
Am I the only person that brings snacks everywhere that I go?! For real, though, you never know when you'll be stuck in traffic getting to the gym after work, or if you and the kiddos will have to run an errand post-workout. Keeping snacks in your gym bag is clutch for any hangry moments (for you or the kiddos!).
One of my favorite options to stash in my bag are Peeled Snacks! I've been seriously obsessed with these since I first discovered them about 10 years ago.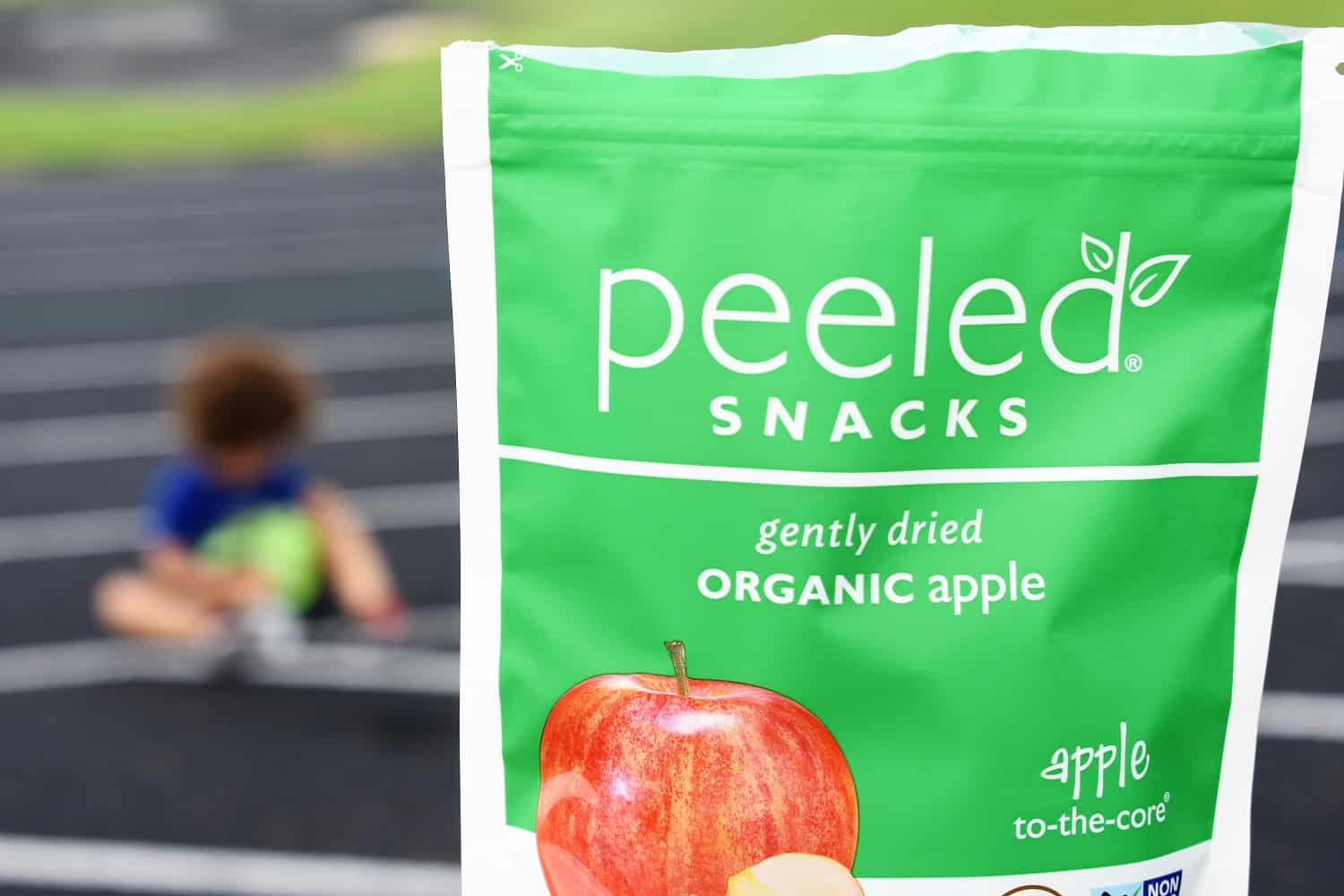 Here are some things I love about Peeled Snacks:
Nutrient-dense – The snacks are made from fruits and veggies! They've got lots of natural dried fruit options, along with two different types of puffed pea snacks.
Shelf stable – I don't have to worry about forgetting they're in there, like that time I accidentally left a banana in the bottom of my gym bag (no bueno, my friends).
No added sugar in any of their products.
For those who are passionate about organic products, you'll be happy to know they're organic.
You can easily find them at stores like Shaw's and Target (and here's a coupon for you to use!!), or you can order online via their website or on Amazon.
For those of you who are pretty serious about your workout routine, I also recommend tossing a few protein-rich options into your bag, like turkey jerky or almonds. Combine those with some dried fruit from Peeled Snacks and you've got a recovery snack with carbs and protein for after your workout! It's ideal to get some protein & carbs within 30-60 minutes of intense or long workouts.
The best part is that any of these snacks are also amazing options for your kids. I know sometimes if I bring my son with me to the gym and put him in childcare, he's ready for a snack when I pick him up. Or if we do a little running workout at the track, we can sit and enjoy these together afterwards!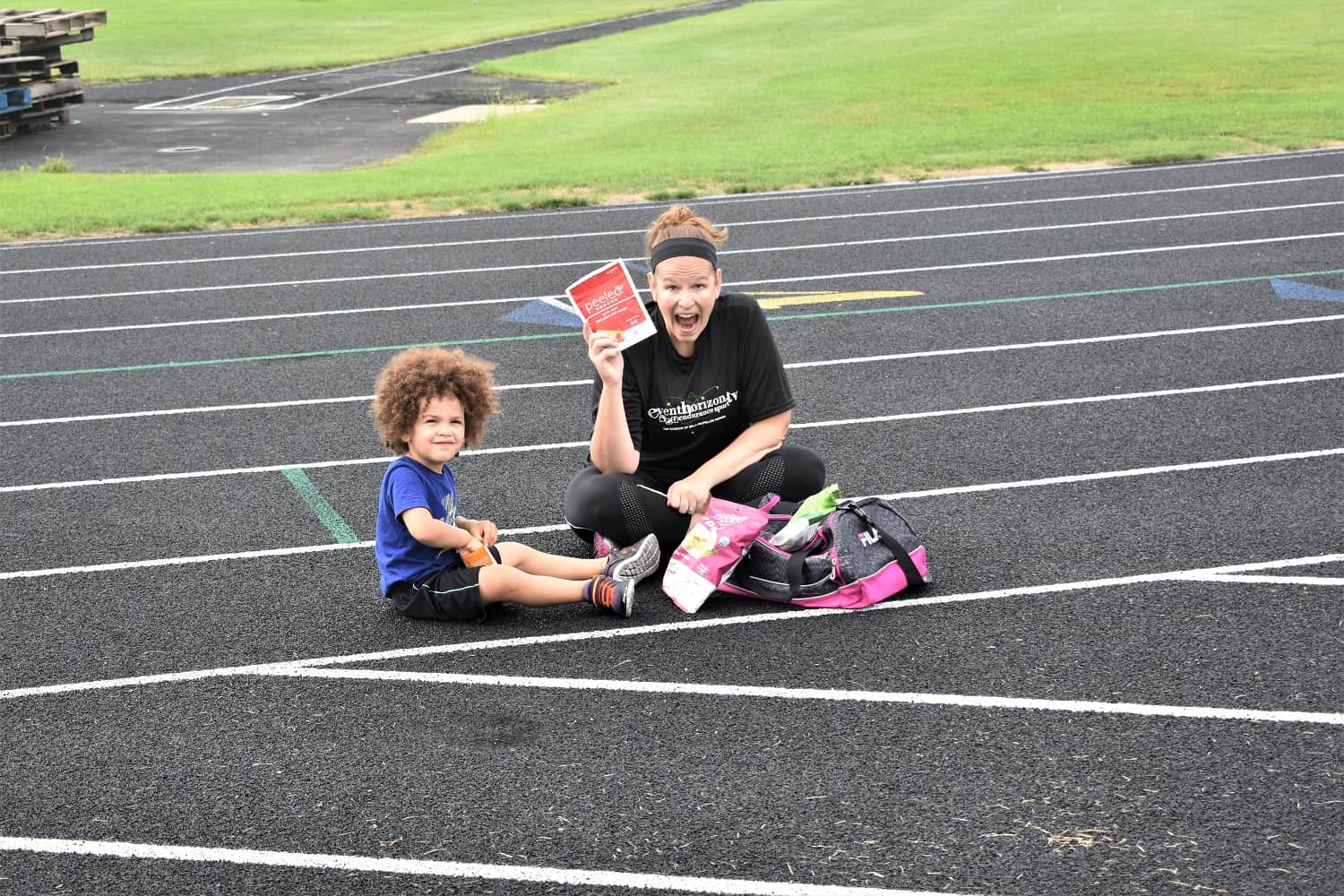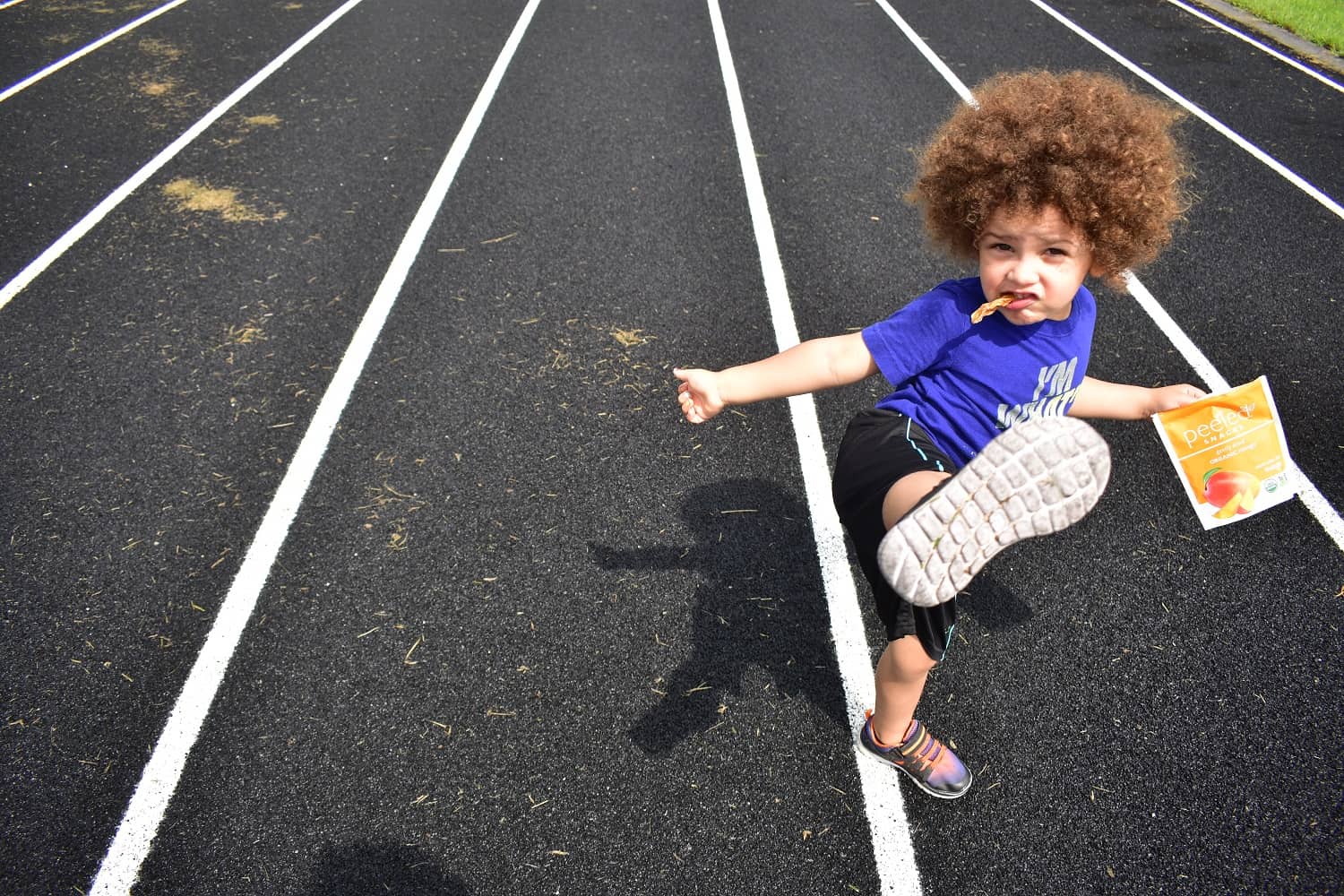 8. Workout-Specific Essentials
Think about the gym bag essentials that you might need depending on your workout of choice. For example:
Swimming – swim cap, towel, goggles
Yoga – yoga mat, block, sweat towel
Spin Class – cycling shoes, sweat towel
Strength Training – lifting gloves
9. Water bottle
Yes, you probably already have one that you carry around regularly – but toss an extra into your gym bag just in case. You'll be grateful in the event you forget it or the gym's water fountains are out of commission!
10. Lock
Most of us are overly trusting of people, but I've heard too many horror stories about things being stolen from lockers. If you plan to keep your phone and/or wallet in your bag while you're working out, invest in an inexpensive lock to secure your belongings.
Share with me: Did I forget any other gym essentials for her? What do you always bring with you to a workout? Do you also keep snacks – like Peeled Snacks – stocked in your gym bag?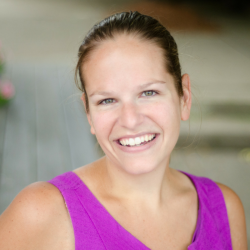 Chrissy Carroll is a Registered Dietitian and USAT Level I Triathlon Coach. She specializes in sharing nutrition and fitness tips, as well as recipes, for runners, triathletes, and active women.Chrissy holds a Bachelor's Degree in Nutrition, a Masters Degree in Public Health, and is also an ACSM Certified Personal Trainer.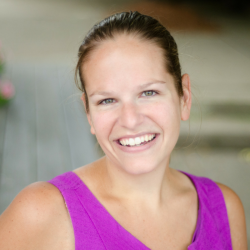 Latest posts by Chrissy Carroll (see all)