Swimming is by far my favorite discipline in triathlon. I'm not super fast or anything, but ever since I was a kid I've been a pretty strong swimmer – so I feel comfortable out there in open water. I can generally hold my own in the middle of the pack, and I'm stronger in the swim than I am in the bike or run.
That said – I really should start incorporating some structured swim workouts into my training. Going to the beach or Walden Pond and splashing around in the water for a bit is fun in the summertime (and goodness, I'm looking forward to it) – but I really have not ever done structured swim time in a pool where I work on technique or speed. It's on my list of things to improve upon.
So I'm happy that Cortni from YakkaFIT is back today sharing a really helpful triathlon swim workout! This is a half-mile workout that you can use to help prepare for your triathlon, or as a standalone workout for anyone!
Triathlon Swim Workout Instructions from Cortni:
Warm up and cool down are your choice. I like to incorporate a kicking set with the kickboard during the warm up and cool down, just to get my legs moving. Many pools have huge round clocks you can ask to use, or ask the lifeguard to turn on so that you have a reference point. If you are training somewhere without a clock a waterproof watch, or stopwatch is also great for timing intervals. I rested about 1 minute in-between the 100s and 200. You can also repeat this workout twice if you would like the full mile swim.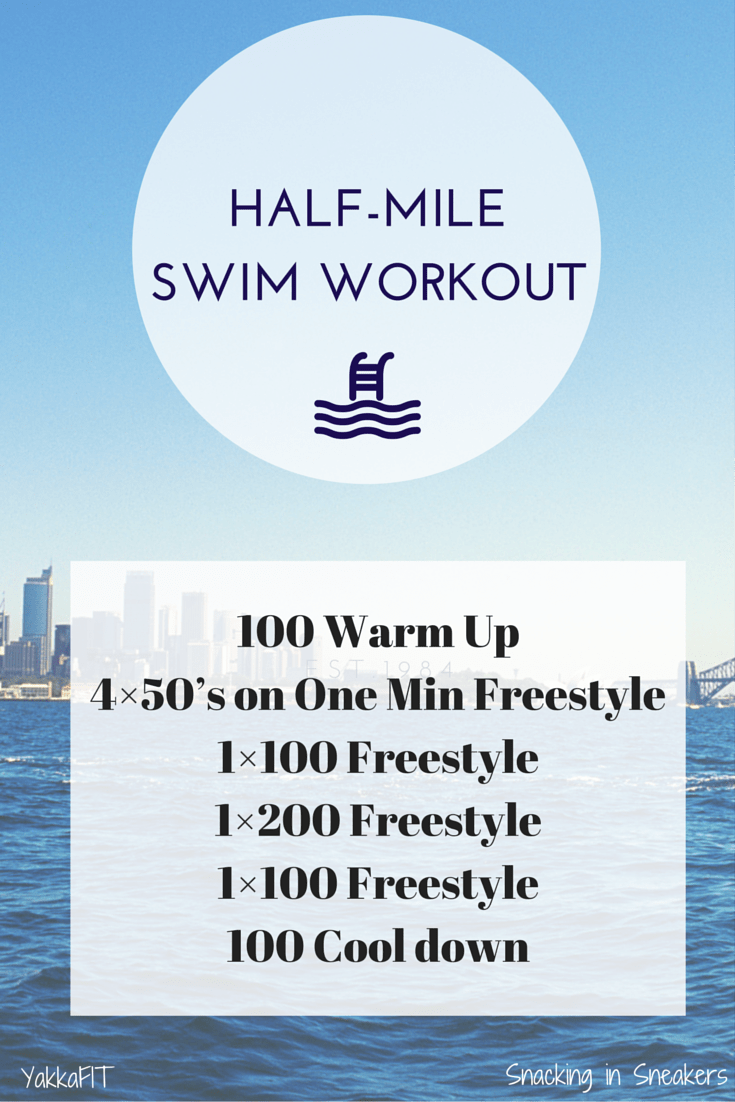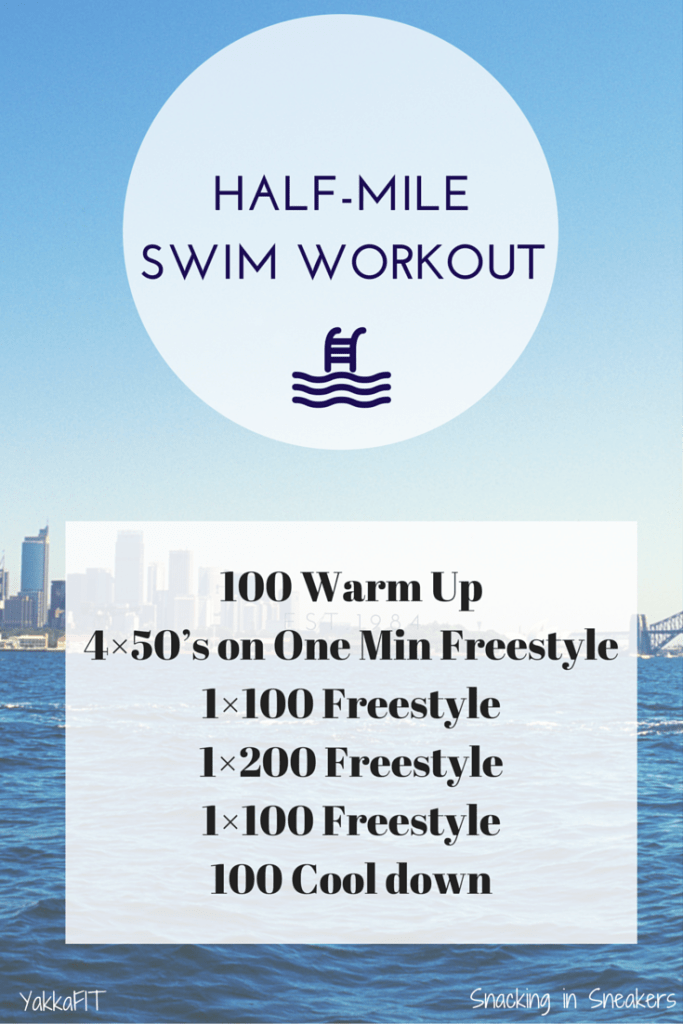 About Cortni:
I'm so excited to be guest blogging for Snacking in Sneakers today! I'm a sunshine loving Marine Biologist living in Upstate New York (Yea that's pretty much an oxymoron). I blog over at Yakka Fit where I like to write about healthy foods, lots of workouts, homebrewing and weird/wild adventures! You can also find me pinning, tweeting, photographing, and facebooking (sometimes). I'd love if you joined in too!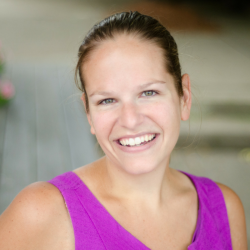 Latest posts by Chrissy Carroll
(see all)