If you're looking for the perfect gift for the fitness-minded mom in your life, you've come to the right place! Whether you're searching for a Mother's Day gift or a holiday present, rest assured that you'll be able to find some fabulous gifts for every fitness fanatic. We've got ideas for gym goers, yoga enthusiasts, at-home fitness warriors, and everyone in between.
[Note – if you're looking for gifts for endurance athletes, be sure to instead checkout our
gift guide for female runners
and our
gift guide for triathletes
instead.]
Disclosure: This post contains Amazon affiliate links and other affiliate links. As an affiliate, I earn a commission on qualifying purchases. Some brands in this post may have gifted items in the past, however I always choose whether to include any item (gifted or not) based on personal opinions/experience.
Note: This post was first written in 2022 and has been updated in 2023.
23 Best Fitness Gifts for Moms
To create this list of the best fitness gifts, I share mostly items that I've personally used and loved, along with some other items that I've thoroughly researched and scoured the reviews on. This helps ensure you'll find a wide variety of high-quality items that fit your budget and your fitness fan's needs.
1. Instructional Yoga Mat
If your mom loves yoga, an instructional yoga mat is the perfect gift. It comes with a built-in printed guide on the mat itself. The visuals help teach beginners the basics of the practice, and also allow experienced yoga fans to work through their favorite series of poses outside of class.
The mat is non-slip, so your mom can stay safe and centered during her workouts, and comes with a carrying strap for easy transport.
2. Bosu Ball (Bosu Balance Trainer)
This is a tool that I personally love, and have used frequently. It's a great splurge gift!
The Bosu balance trainer (often just called the Bosu ball) can be used for a variety of balance exercises, which helps to improve overall stability and coordination. It also comes in handy for core work – something that's essential for any fitness enthusiast. (I used the Bosu ball a lot when I was going to physical therapy to improve core and hip strength.)
You can find Bosu balls at most sporting goods stores or online retailers.
[Here are some sample
bosu ball exercises
.]
3. TOZO G1 Wireless Earbuds
These TOZO earbuds are perfect for the mom that loves to listen to music during a workout – but hates having cords getting in the way or earbuds constantly falling out.
They feature an impressive 6 hours of playtime on a single charge (extended to 30 hours with the charging case), have excellent sound quality, and are reasonably priced. While often marketed towards gamers, I've found them to be a perfect option for gym workouts too!
4. Slam Ball
If the lady in your life is into fitness, she may already have a set of dumbbells or kettlebells. But what about a slam ball?!
These are weighted balls that are great for weight-based training, particularly exercise that utilize explosiveness – for example, lifting the ball then slamming it down to the ground.
I own the TRX Slam Ball (pictured above), which I like because it has a treaded surface that makes it easier to grab when sweaty. You can get 15% off your purchase of this or any TRX gear with code TRX15CHRISSY.
There are also several slam balls on Amazon; the Yes4All Slam Ball comes highly rated and also has a textured surface.
5. Chocolate Sea Salt RX Bars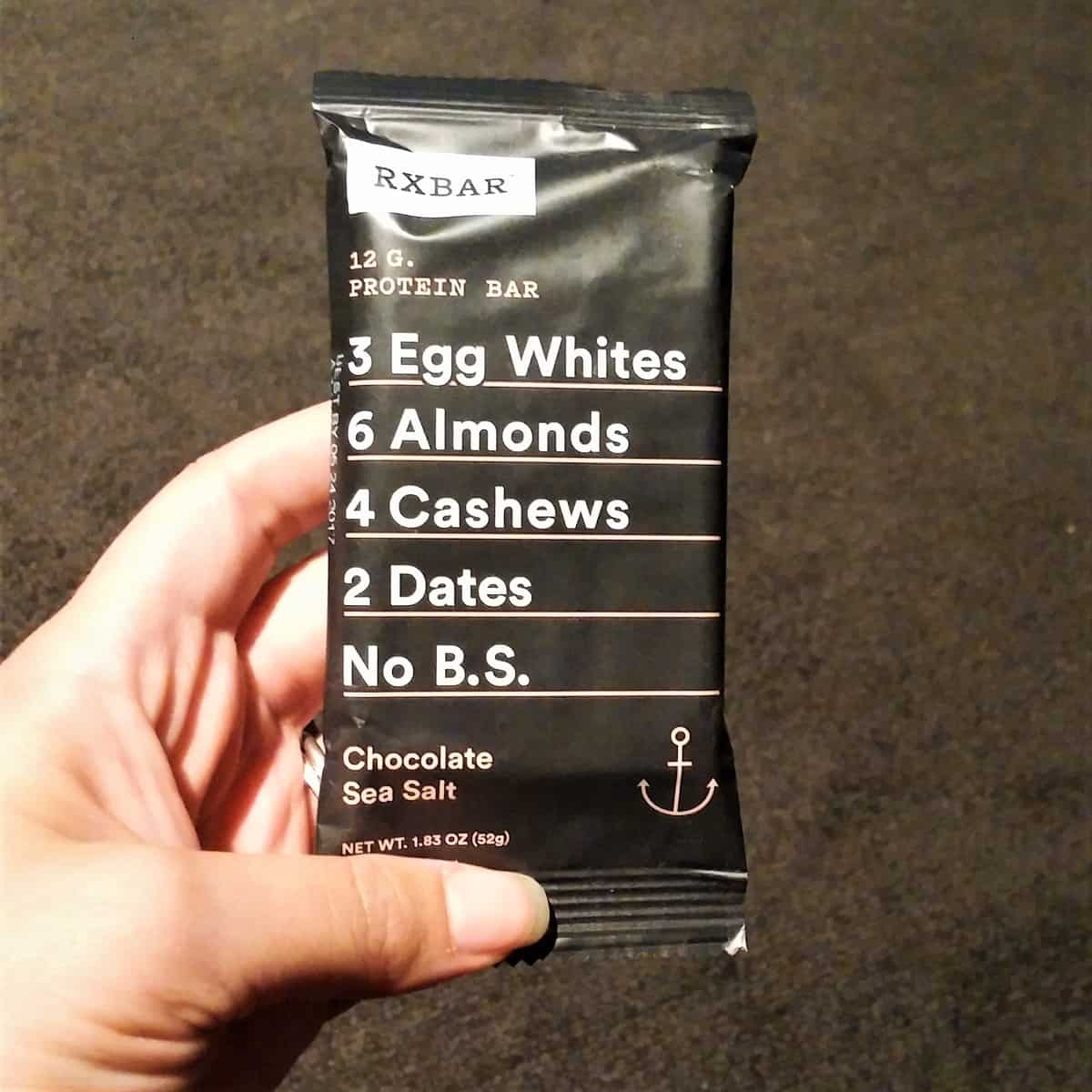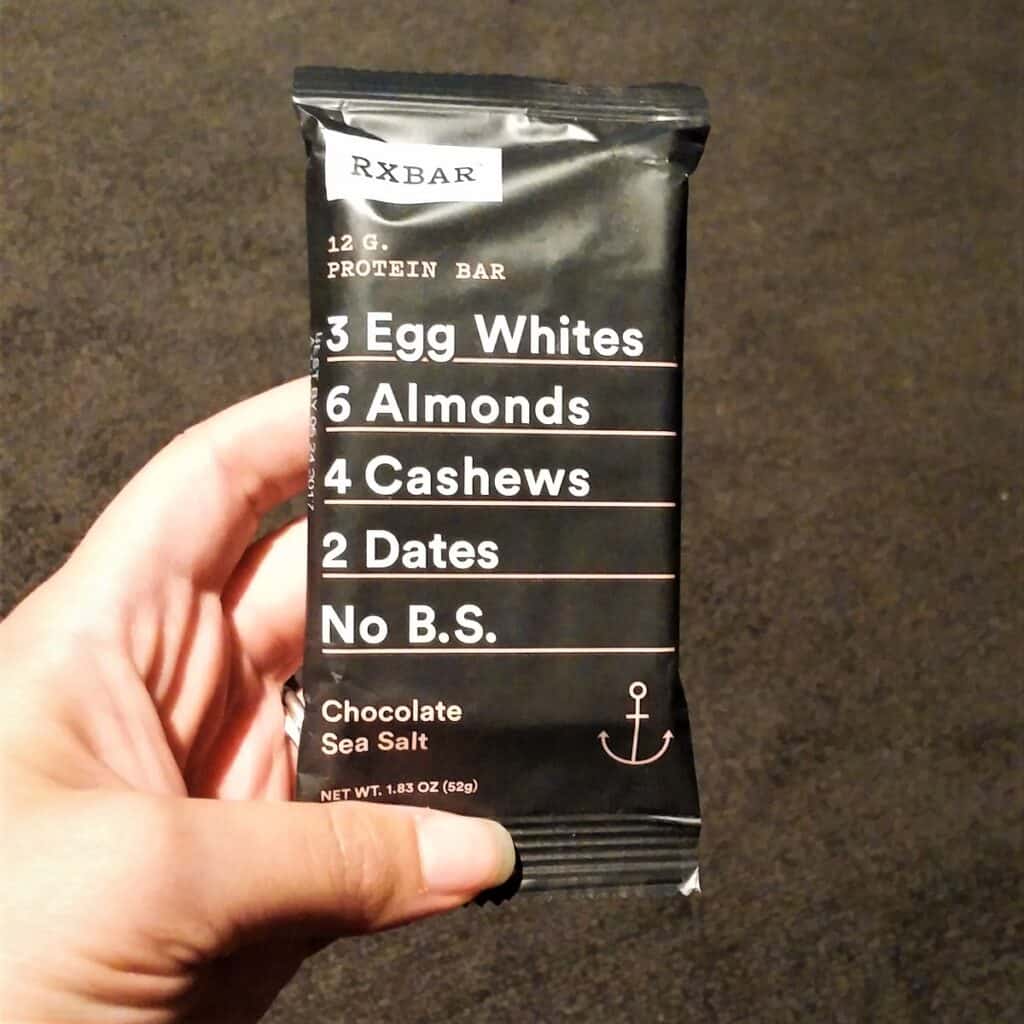 Any fitness or wellness enthusiast who frequently gets hangry will appreciate these RX Bars! They are whole food protein bars, made from just a few simple ingredients: dates, egg whites, cashews, almonds, chocolate, cocoa, natural flavors, and sea salt. (Note – always double check ingredient labels if you have any food allergies, as manufacturer formulations may change).
Each bar provides 210 calories with 5 grams of fiber and 12 grams of protein, making it a truly balanced snack to help quell those afternoon hunger pangs. Plus, the chocolate and sea salt flavor is irresistible!
6. SHREDLY Clothing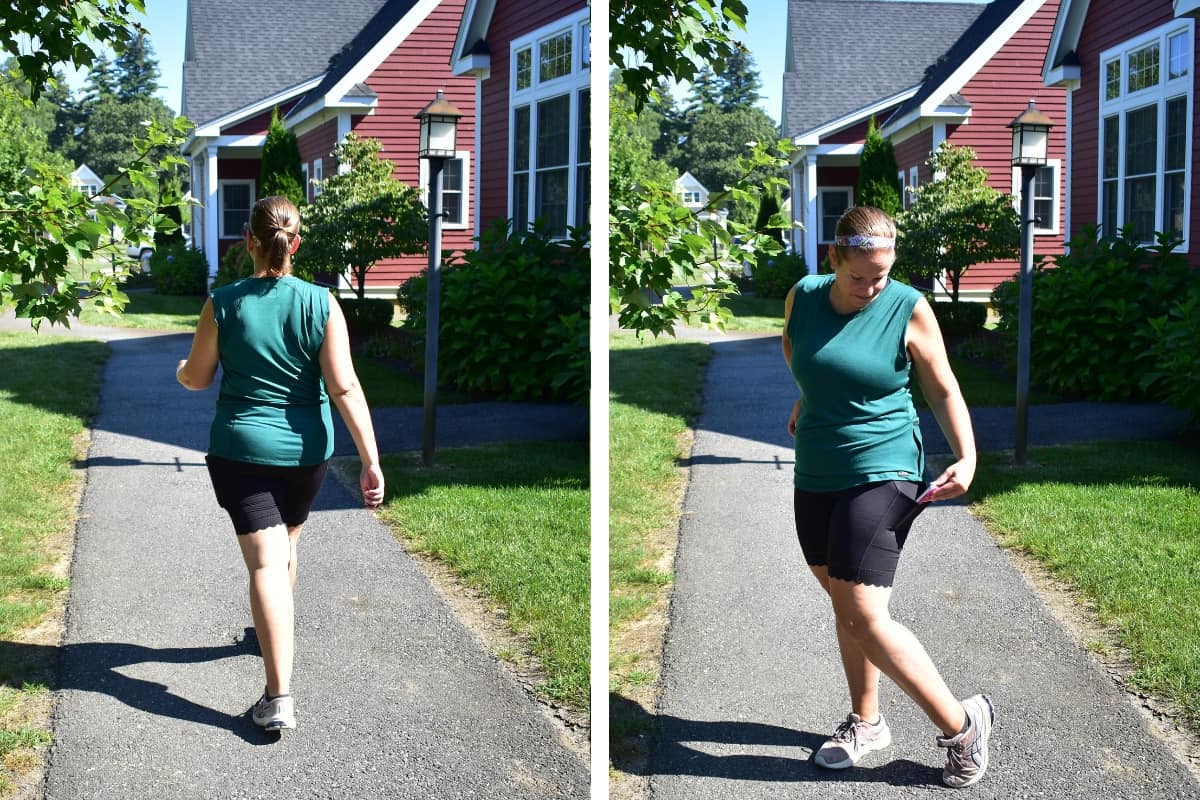 SHREDLY is a women's mountain bike and outdoor apparel brand, and I love them because they offer inclusive sizes ranging from 00 to 24, or XS to 3XL.
I really like the Noir Biker Short, pictured above. This is a non-padded short, making it great for strength workouts, hikes, or walks. I will also wear it for short bike rides (but do prefer a padded short for long bike rides). And it has POCKETS! (Why do so many women's clothing brands not have pockets?!).
I also like the top in the photo above, the Cadence Tank – again, great for those same workout activities. And it also has a pocket on the side, so great for storing a car key if you're hiking through the woods.
7. Ninja Nutri Pro Personal Blender
This is the perfect gift for the mom that loves to make healthy smoothies or protein shakes. The Ninja Nutri Pro blender has a powerful motor and can easily blend through tough ingredients like frozen fruit, ice cubes, or nuts. The result? Creamy, delicious, and nutritious smoothies that will fuel her workouts or support exercise recovery!
8. Dumbbell Earrings
If you know a lady in your life that loves hitting the weight room, these dumbbell earrings would make an adorable gift. They're relatively inexpensive and are a great way to embrace a mom's love of both fashion and fitness.
9. Hi Clasmix Workout Leggings
These workout leggings are a secret Amazon favorite of mine! They're cheap, come in several different colors, and have an awesome high waistband that helps keep everything in place. The material is thin and soft but is not see through (ladies, they'll pass the squat test).
10. FILA Sprinter Duffel Bag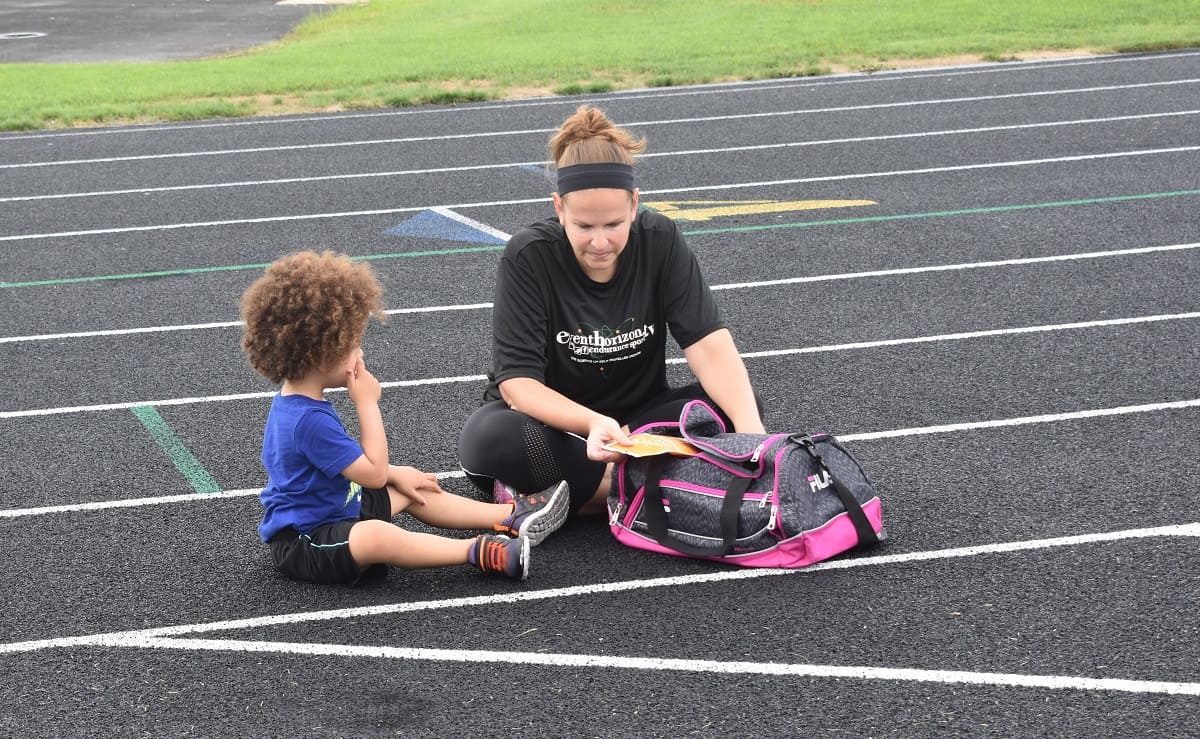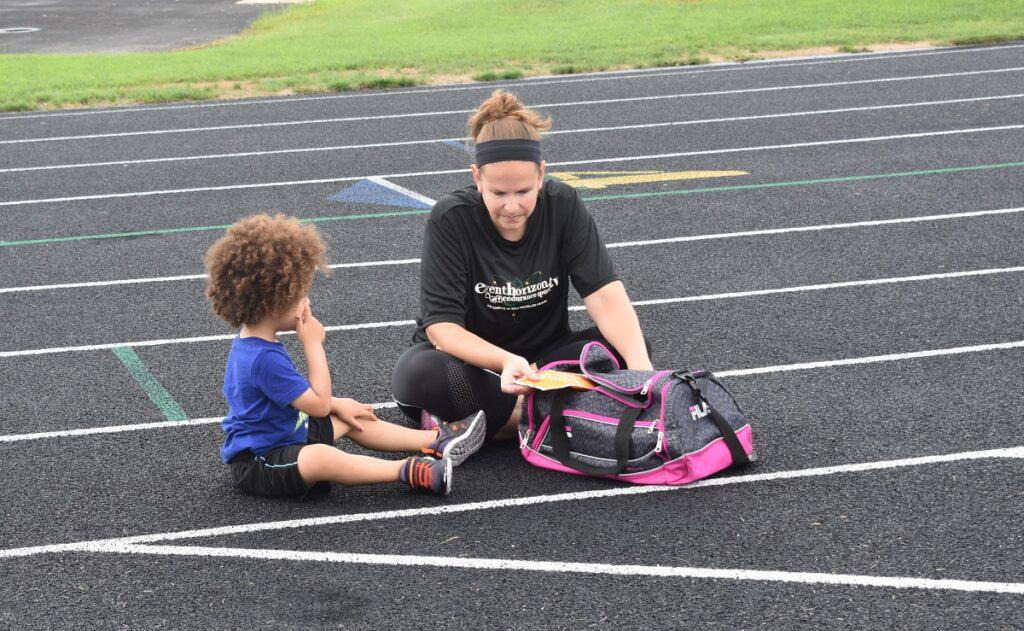 I own this FILA Sprinter duffel bag and love the mixture of affordability, attractive design, and functionality. It is roomy enough to store all your gear, yet not so large that it becomes cumbersome to carry – really the perfect size for a frequent gym goer. It's got a detachable adjustable shoulder strap to account for all heights, as well as a comfort grip carry handle. The bag also features exovent mesh ventilation pockets to help prevent any funky odors from sticking around.
11. Silicone Wedding Rings
If you're married to a fitness lover and are searching for a gift for them, these silicone rings may come in handy. Some women don't like to wear their wedding rings at the gym, while swimming, during a hike, or in other workout scenarios. Silicone rings can make a great substitute – you still show off your married status while keeping your real rings in a safe spot. Such a great inexpensive gift.
12. Resistance bands
Resistance bands are a great way to add some extra challenge to a workout, and they're also really versatile. You can use them for a variety of strength training exercises, and they're super light which makes them perfect for women that travel frequently.
Bands are typically categorized by colors which indicate different difficulty levels. I recommend buying a set of bands that has several different resistance levels, so that the mom in your life can use the options that work best for her current fitness routine.
[Find sample
resistance band exercises here
.]
13. Acupressure Mat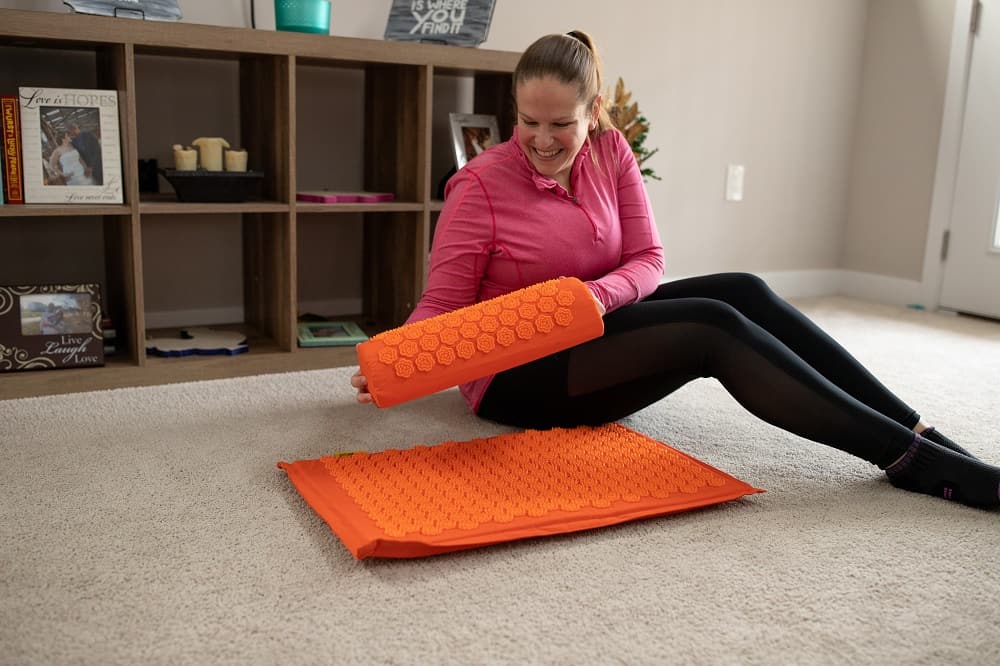 While many may not categorize this as a fitness gift for moms, I think that it's actually perfect for women who workout a lot. This acupressure mat stimulates pressure points on the body, which is said to help with relaxation, stress relief, and even possibly pain relief.
For women that are juggling work, family, fitness goals, and everything else in life – 15 minutes laying on this mat can be just the rejuvenating time needed to help balance all aspects of wellness.
[Read more about
acupressure mats and how to use them
.]
14. NOW Foods Protein Powder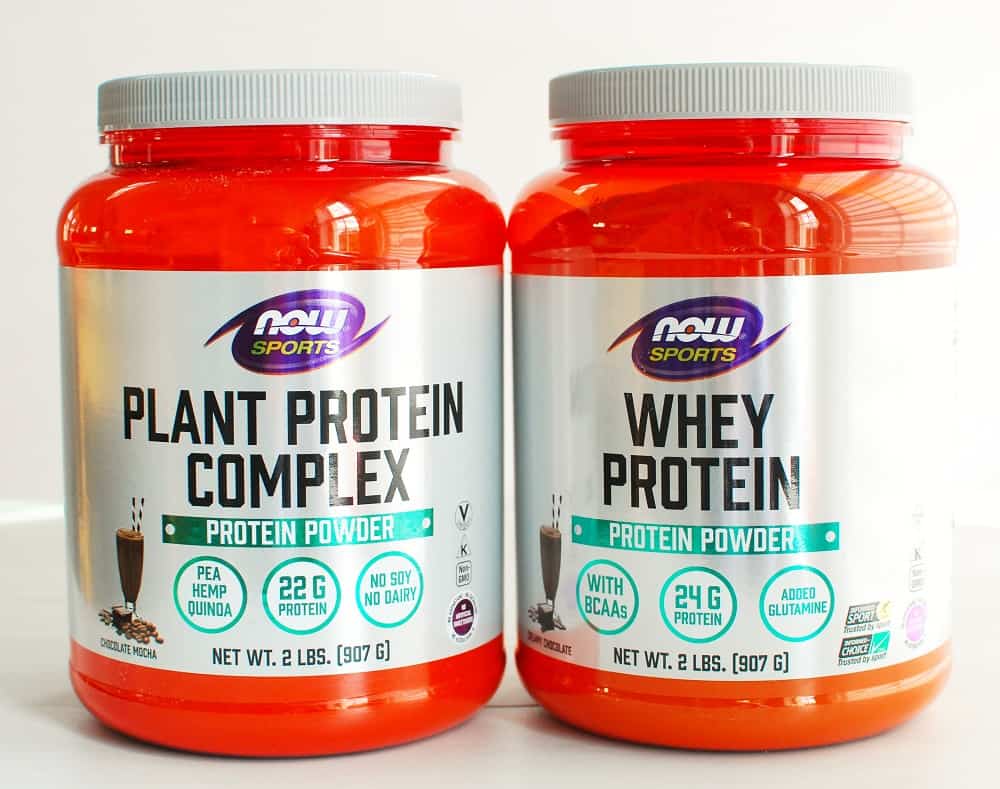 Protein helps to build lean muscle when combined with resistance training, and some women may struggle to get enough protein in that post-workout time frame. If this is the case, protein powder may be a welcome gift.
NOW Foods offers a variety of protein powder options. (In full disclosure, I work with the brand regularly, though this particular mention isn't sponsored.)
I really love their products because the company has strict manufacturing standards while still keeping costs reasonable, and their protein powders are Informed Sport certified (meaning that they are tested and are free from banned substances).
You can find whey protein powder, which is a dairy-based protein that's easily digestible and has essential amino acids for that post-workout time frame. You can also find plant-based protein blends if the lady in your life prefers that.
*Deal alert* – Get 20% off any order at NOW Foods using code CHRISSY!!*
15. HIIT The Game (by Stacked 52)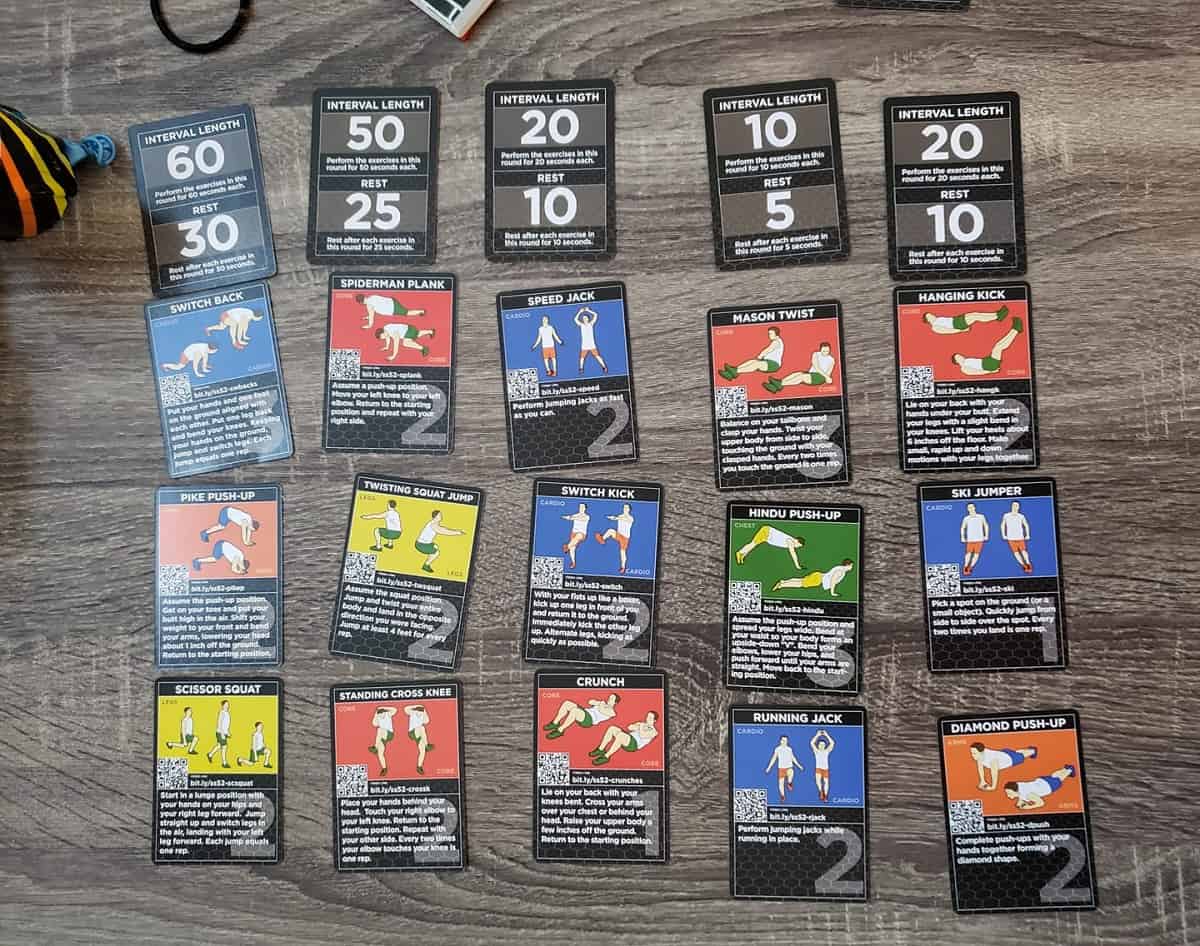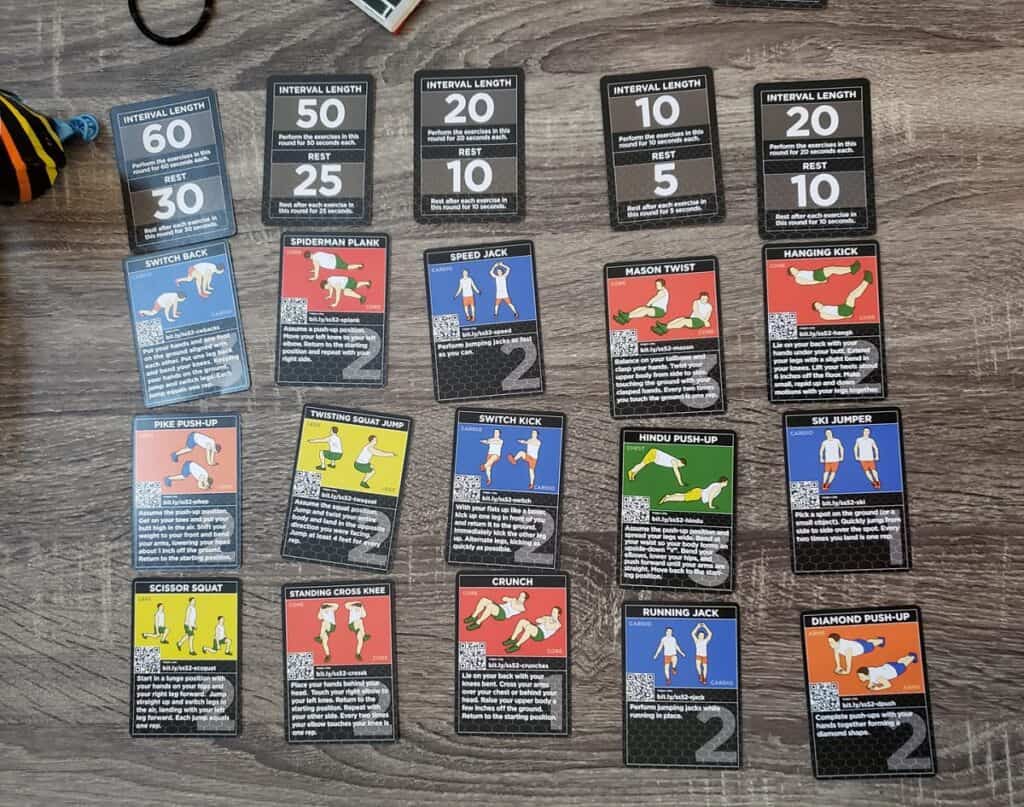 My sister bought this HIIT exercise game for me for Christmas a few years ago, and I'm obsessed with it! You can use the game to create custom HIIT workouts, each of which varies in the number of exercises, interval structure, and number of rounds.
The best part? You don't even need any equipment – just your body weight. And if you're not sure how to do any of the exercises based on the illustration, you can also scan the card and see a video tutorial.
This is a great gift for someone who loves working out but doesn't always have time to go to the gym, or for people that travel frequently.
16. Foam Roller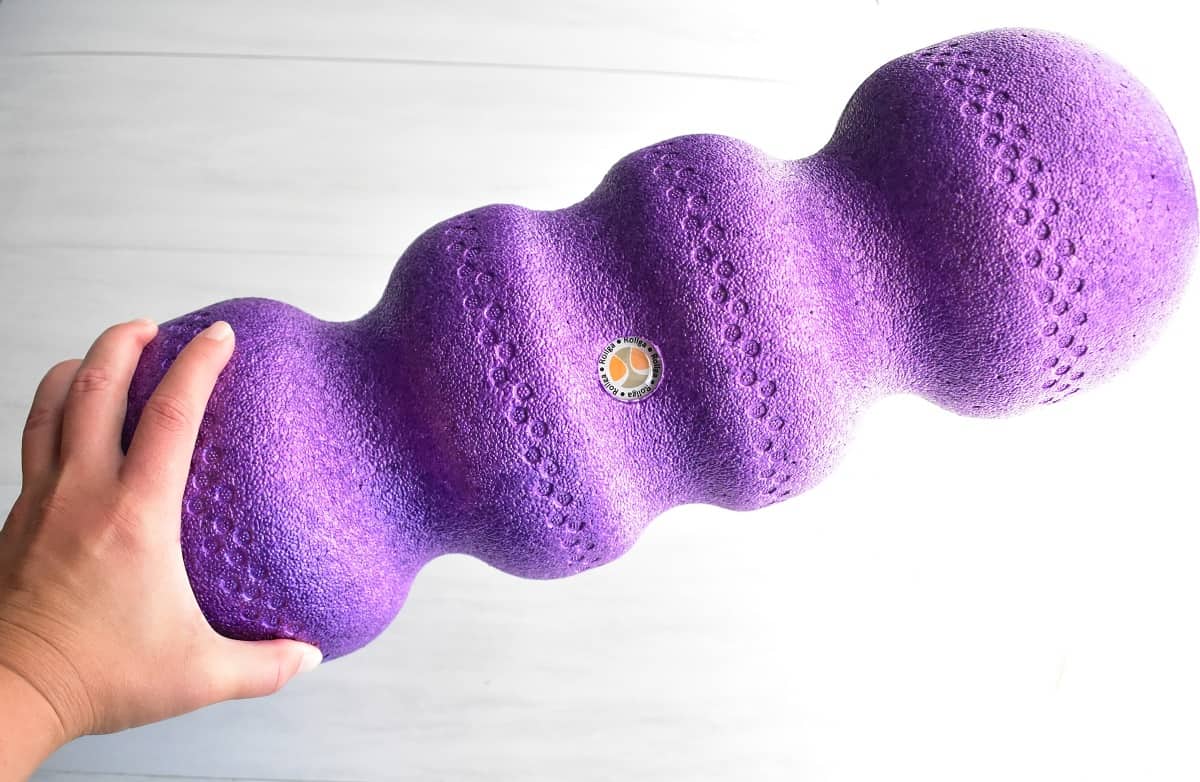 A foam roller is a fantastic tool for any fitness enthusiast. It allows you to self-massage, stretching and relaxing tight areas that are super common after a workout.
I really like the Rollga foam roller (pictured above), since it has a unique contoured design that allows you to really target the right areas. As a bonus, you can get 15% off your purchase with code CHRISSY. [Read my full Rollga review here.]
If you'd prefer a more basic option, the Amazon Basics foam roller is a standard cost-effective product that does the job. It's made of high density foam, is lightweight, and is easy to use.
If you want something that adds vibration, something like the Trigger Point Grid Vibe Plus may be a good buy. This roller has a textured massage surface along with different vibration settings, which can help enhance the overall rolling experience.
If you choose this as a gift, it may be helpful to also share these tutorials about foam rolling so the mom in your life can see how to use the roller.
17. Hypervolt Massage Gun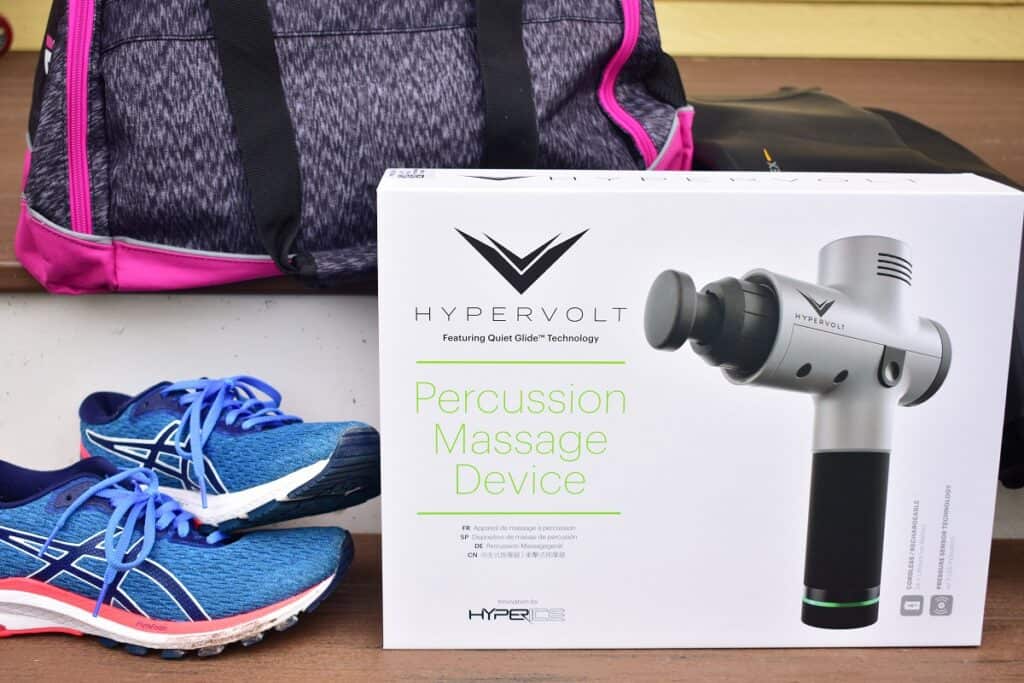 This is a bit of a splurge gift, but one that I personally love so much. Massage guns may help reduce muscle soreness after a workout. They also can be involved in warming up the muscles prior to endurance exercise.
While you can find less expensive knock-offs out there, I feel like the quality of the Hypervolt massage gun is amazing. It comes with different speed settings, several different massage head attachments, is relatively quiet (well, compared to some other massagers), and is fairly compact.
[
Read more about massage gun benefits here
.]
18. Kettle Gryp
This product is brilliant! It allows you to turn most standard dumbbells into a kettlebell, allowing you to maximize your home gym situation without adding a ton of new equipment. The Kettle Gryp is lightweight so you can pack it while traveling to use in hotel gyms too.
Two helpful tips to keep in mind though:
The product does not fit all dumbbells. If you have dumbbells at home that have a large handle or are neoprene coated, it may not fit.
Certain kettlebell exercises are better done with a true kettlebell than this version
Other than that, it's a great way to expand your at-home workout regimen!
19. Echelon Bike + Subscription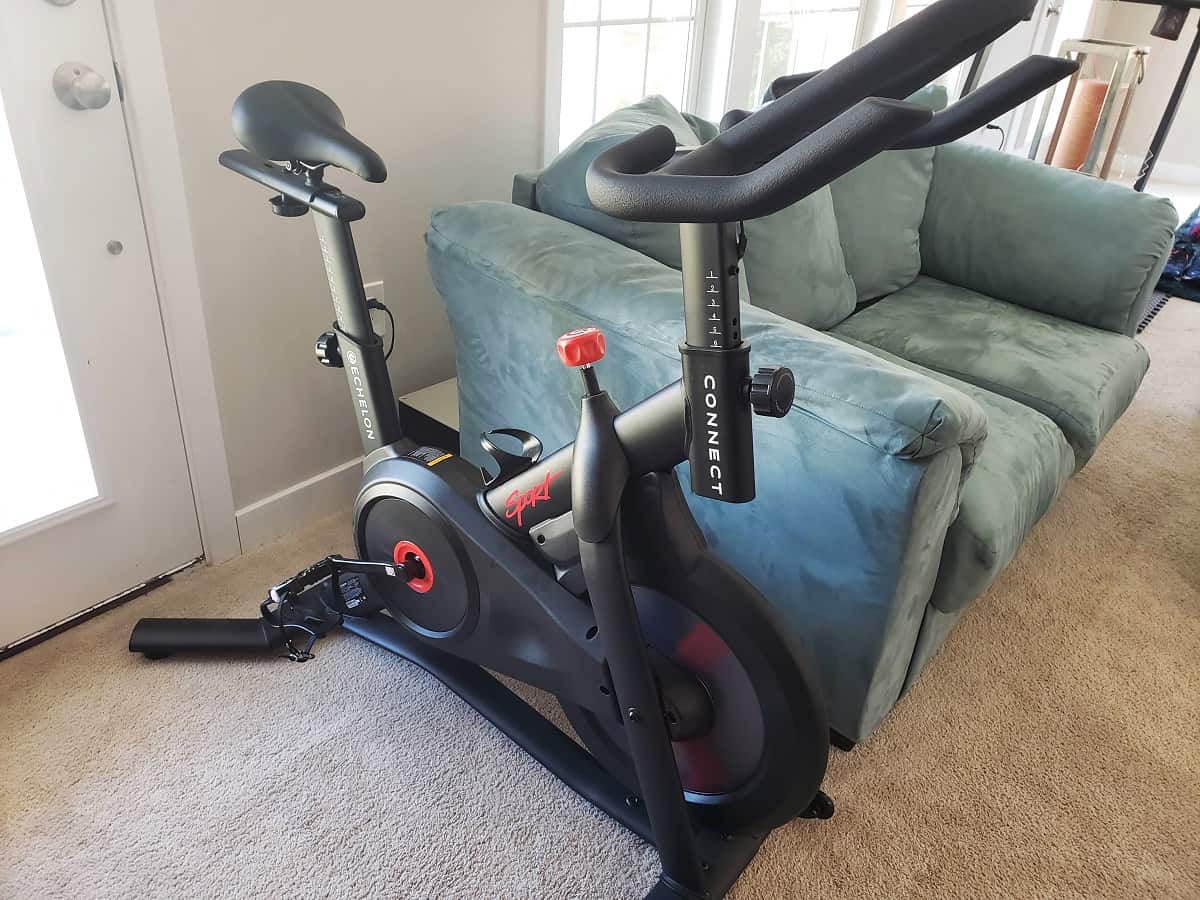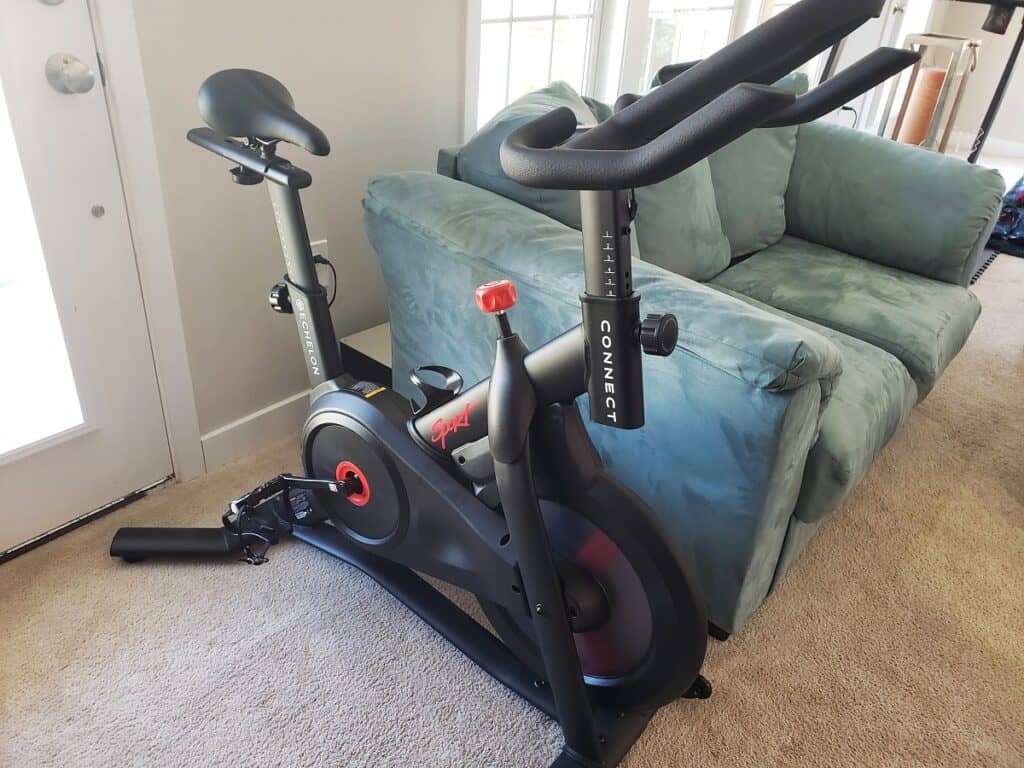 If you've got the funds to spare, this is an amazing fitness gift for the mom that loves to cycle. The Echelon bike can be used as-is, but I recommend buying a subscription to Echelon's live and on-demand cycling classes.
The classes can be taken at home, making it super convenient for the busy mom. She'll love climbing the leaderboard and challenging herself while listening to great tunes during the classes.
I personally have the Echelon Connect Sport Bike from Walmart (the most basic model). You can check Brickseek to see if there are any in-stock at stores near you; you might be able to find a good deal! (I ended up scoring mine for only $249).
That said, you can also find the medium-end and upper-end Echelon bike models on Amazon or Echelon's own website; these more expensive models offer additional features (like a screen on the bike, which mine didn't come with).
The Echelon EX-15 is at the starting end of those models offered on Amazon, and you can browse the other ones they stock too.
[If your looking for a big 'ol gift for a runner, their treadmill is amazing too – you can read my full
review of the Echelon Stride Treadmill here
.]
20. Gift Certificate for a Massage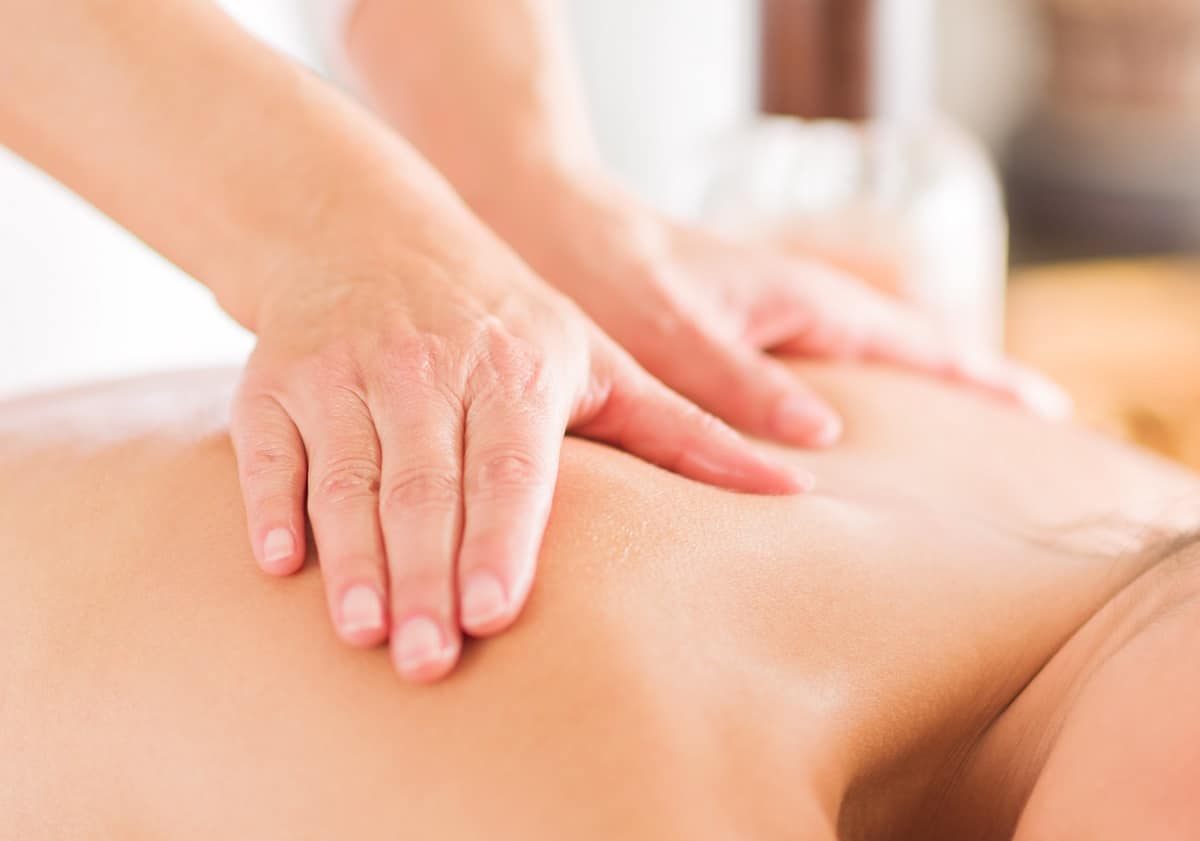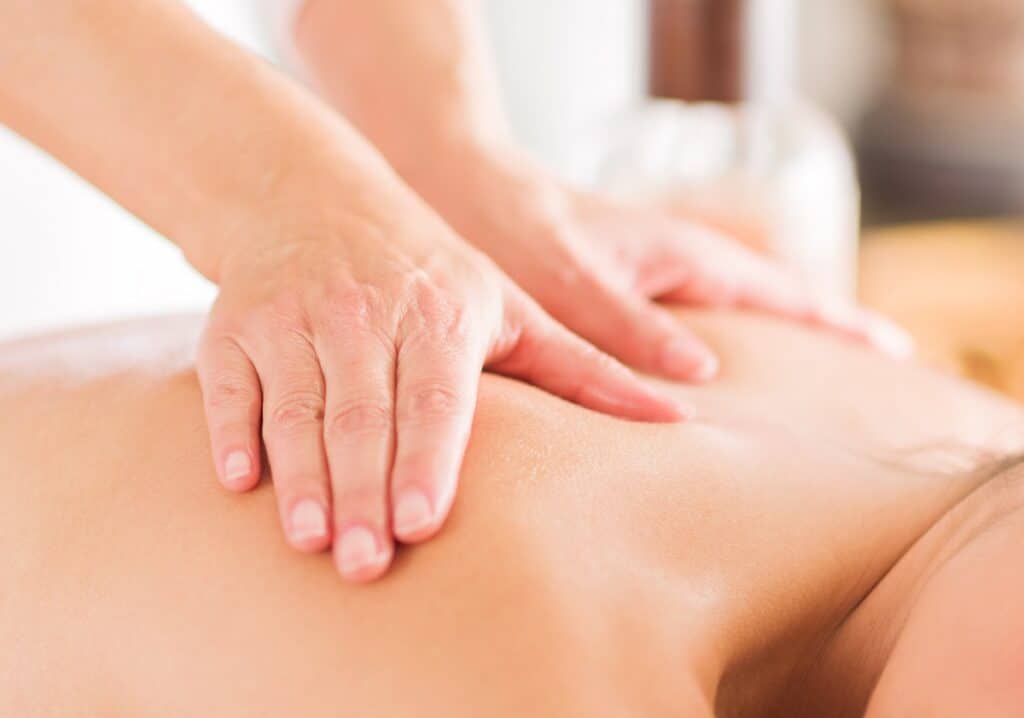 For the people on your list that work out a lot, there's nothing more rewarding than some hands-on attention by a massage therapist. A gift certificate for an hour long massage will surely be appreciated.
21. Fun Fitness T-Shirts and Tank Tops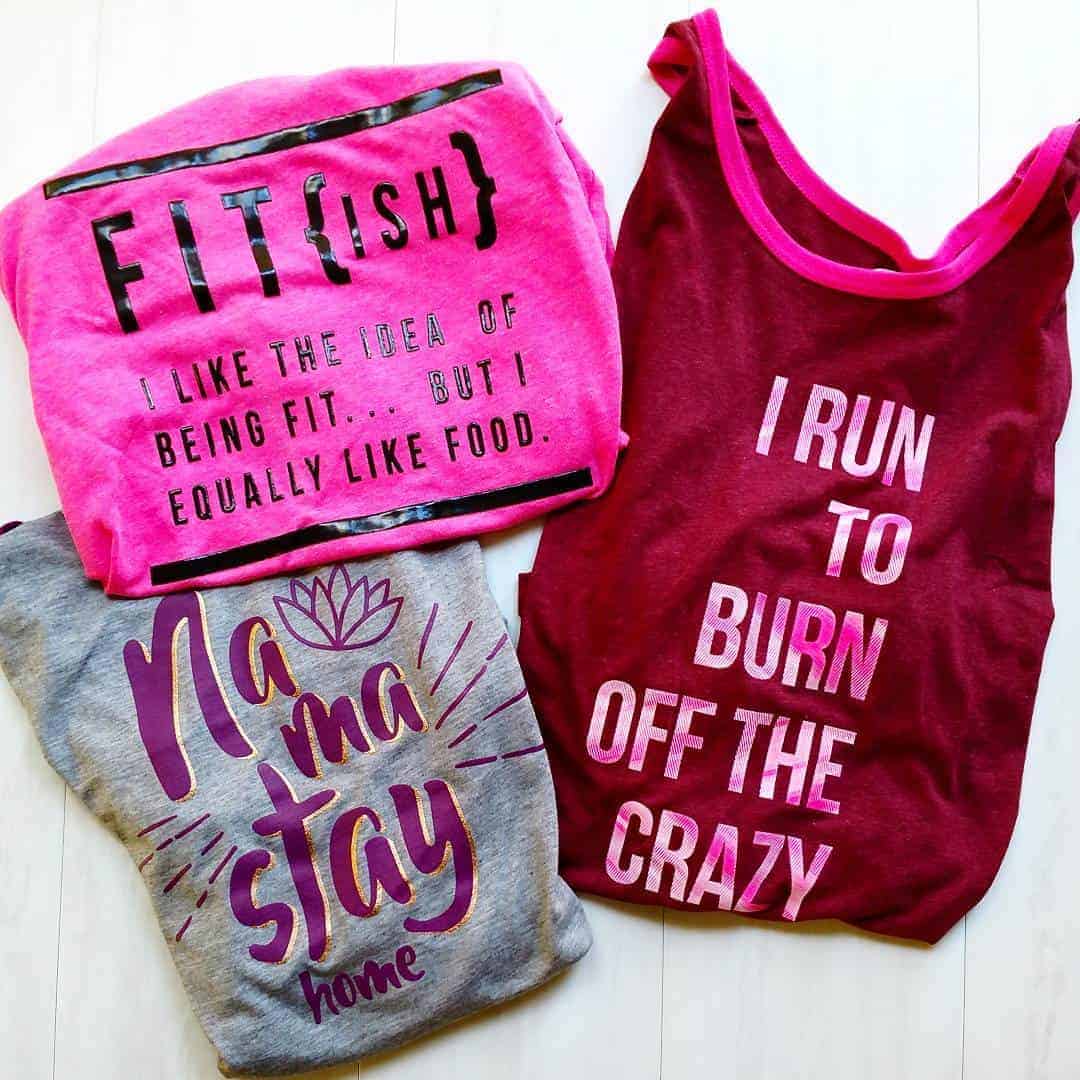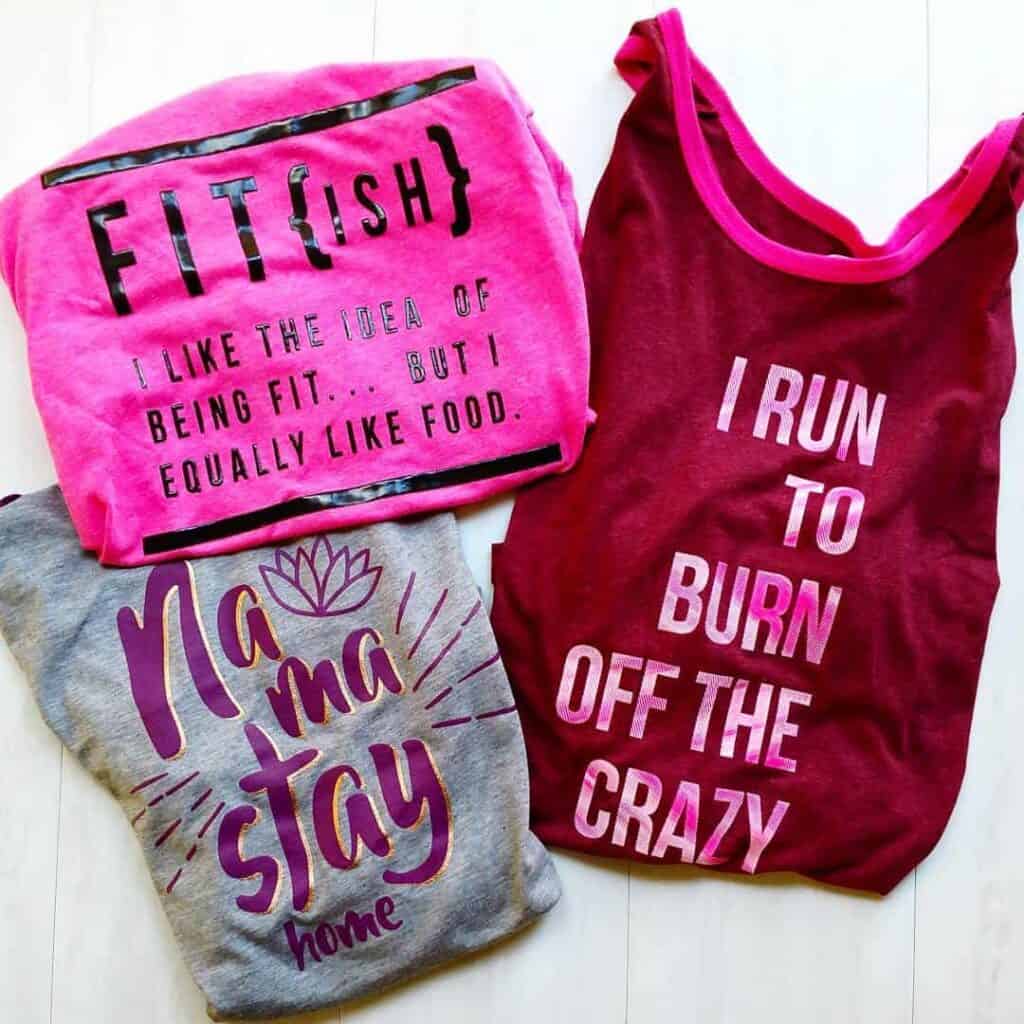 What could be more fun than giving your favorite fitness enthusiast some new workout clothes? You can find tons of cool, funny, and inspiring fitness t-shirts and tank tops on Amazon, as well as in local retailers.
Would you believe I bought all three of the tank tops above at Walmart?! Those cost me just $3 each and I wear them regularly for summer workouts (and let's be real, during non-workout times too, because I'm always in comfy clothes).
22. lululemon Studio Mirror + Subscription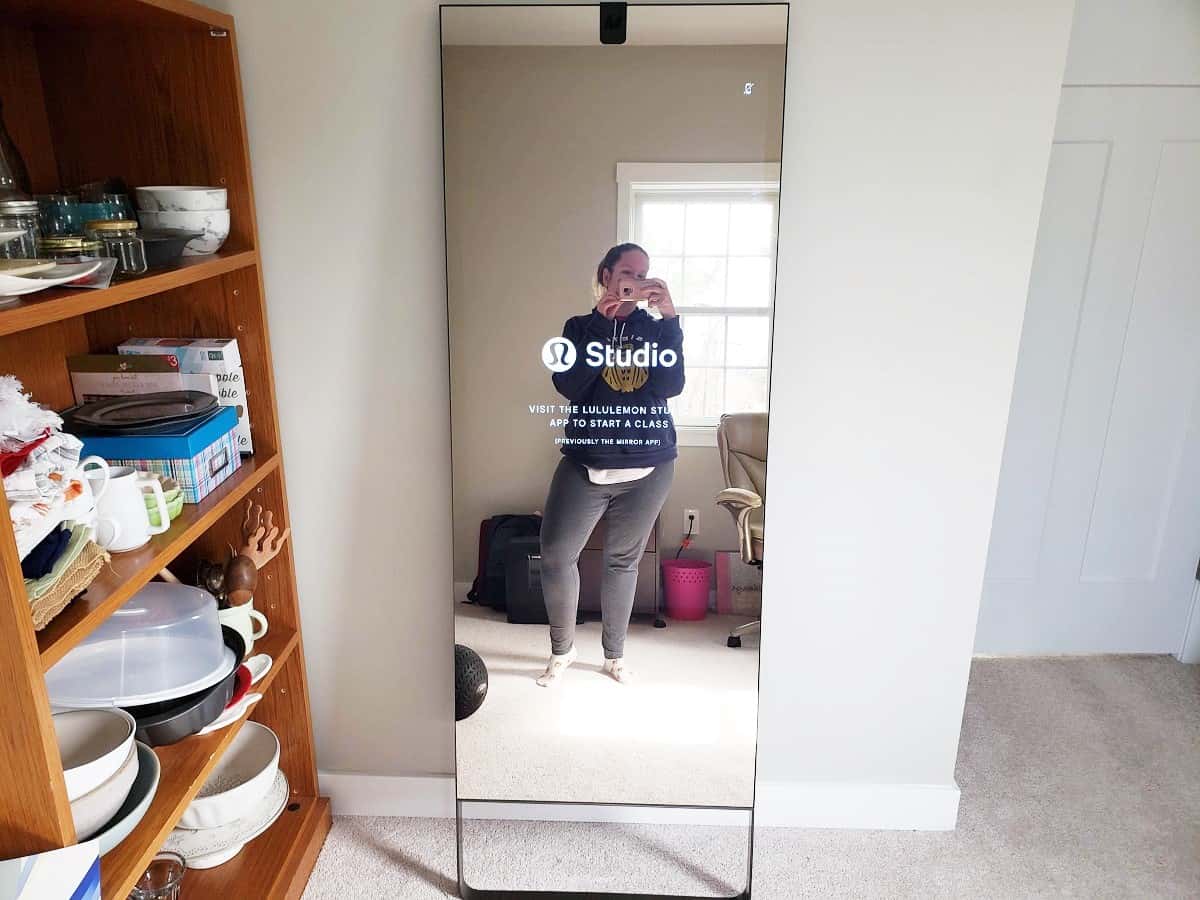 This is another splurge gift, but one that's well worth it! The lululemon Studio Mirror is a fitness mirror that syncs with an app. It features thousands of live and on-demand classes, including options like strength training, boxing, yoga, dance, and more.
Because the mirror doubles as a screen and actual mirror, you can monitor your form and ensure that you are doing the exercises correctly. And with so many classes to choose from, the lady in your life will never get bored!
The Mirror currently runs $995 and the class subscription is $39/month. One of the benefits of the app is that up to six household members can use it, so you could also join in on the fun too.
23. Gift Certificate for a New Class/Studio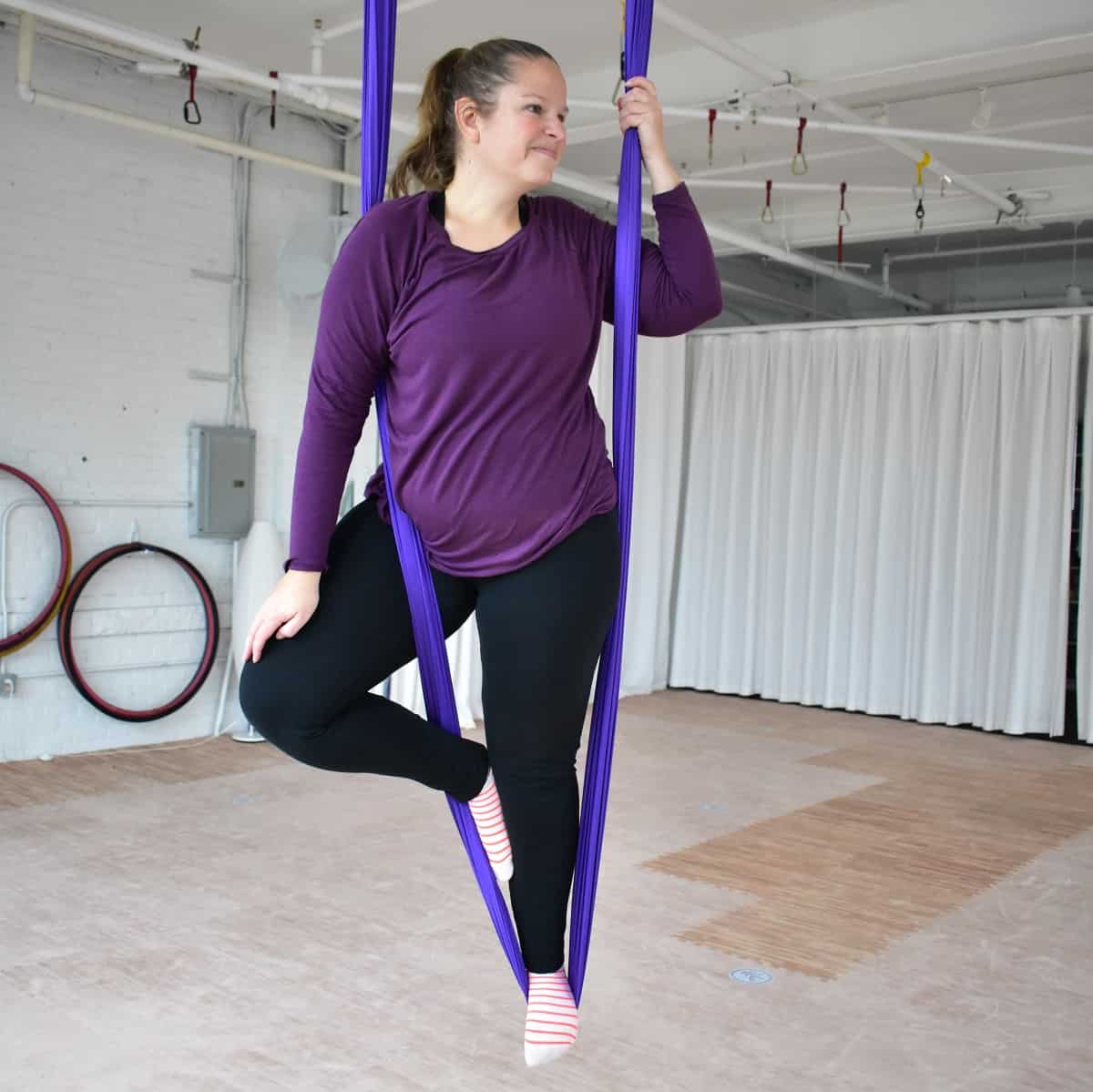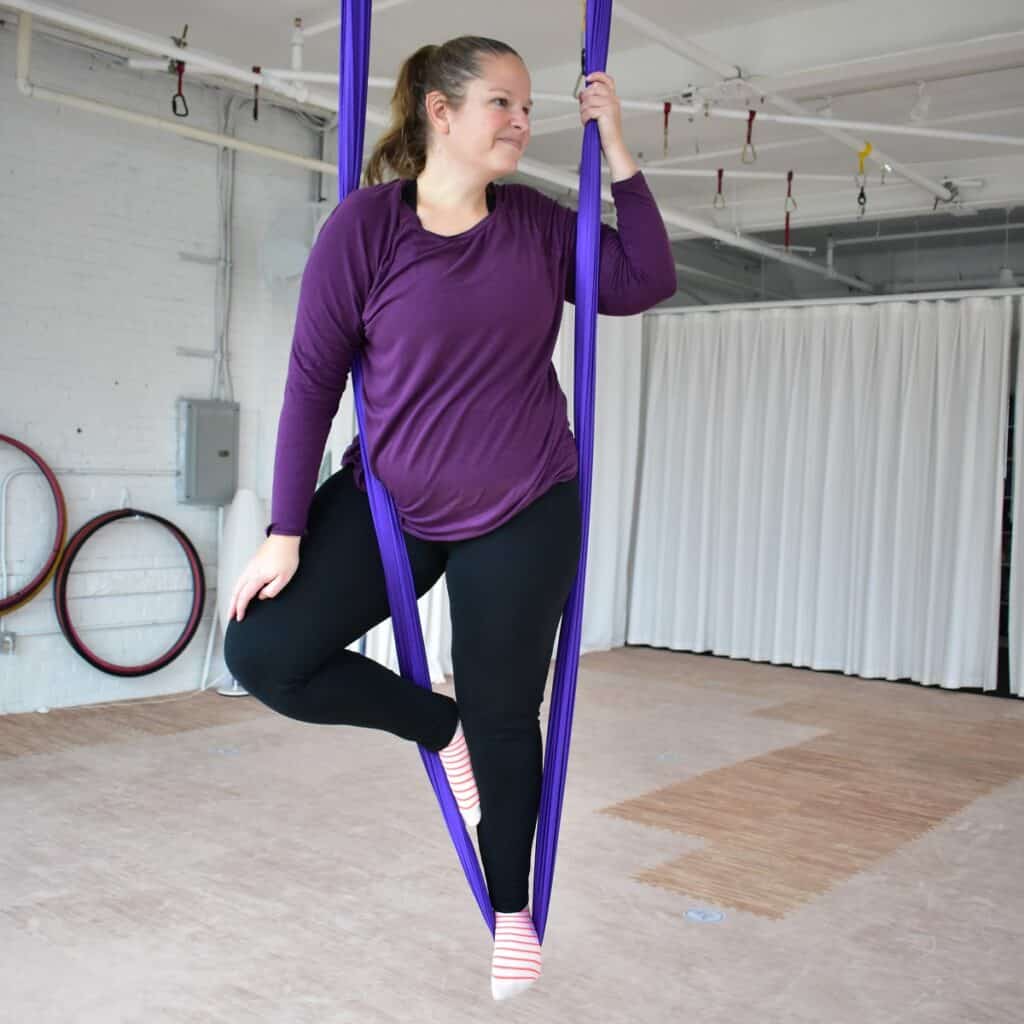 Finally, if you're not sure what to get a group fitness fan, why not give her the gift of trying out a new class? There are always new studios or new classes popping up, from aerial yoga (pictured above – so fun!) to barre to HIIT workouts.
A gift certificate (or a Groupon to the studio) is a great way to let her explore new workouts and find ones that she loves.
The Final Word
I hope you found something perfect for the fitness-focused mom in your life. And remember, whatever you choose, she'll love knowing that you support her healthy lifestyle goals!
Feel free to pin this post to share with others!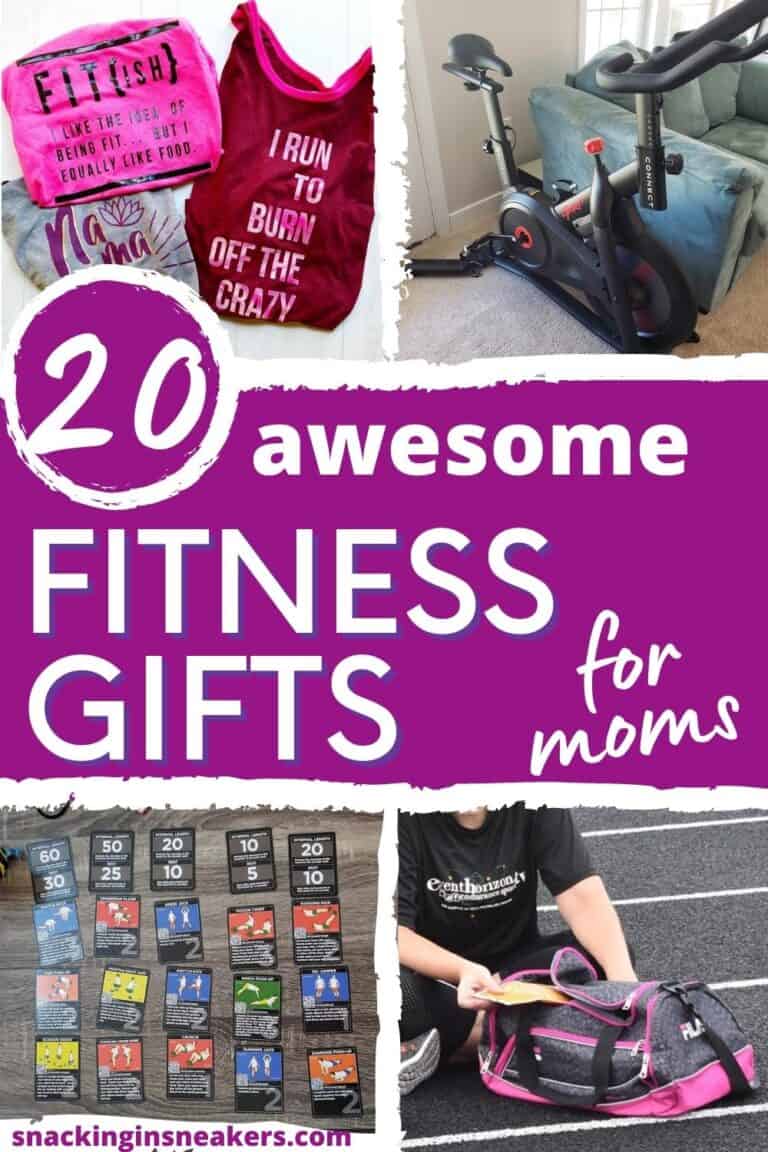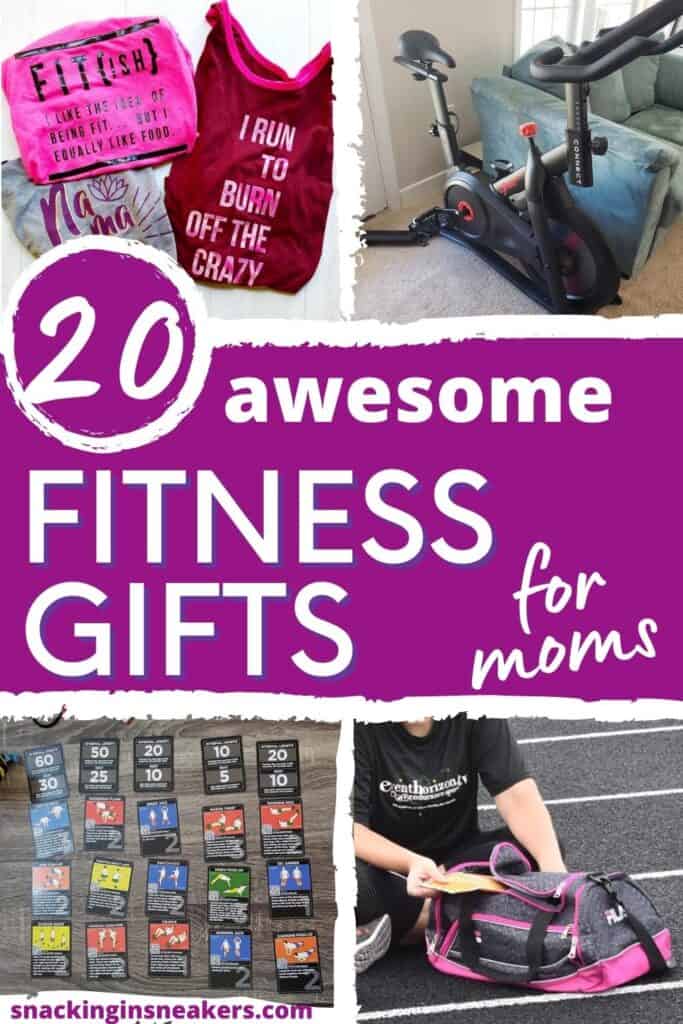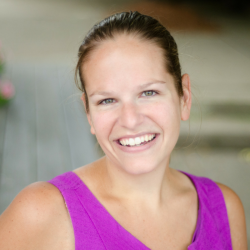 Latest posts by Chrissy Carroll
(see all)