Just finish a long, intense run or ride?  It's time to refuel!  Getting some carbohydrate and protein within 30-60 minutes of your sweat sesh is key to muscle recovery and replenishing those energy stores.  And what better way to do that than with some tasty, easy-to-make post workout smoothie recipes!
Note: This post was originally published in 2017 and has been updated in 2022.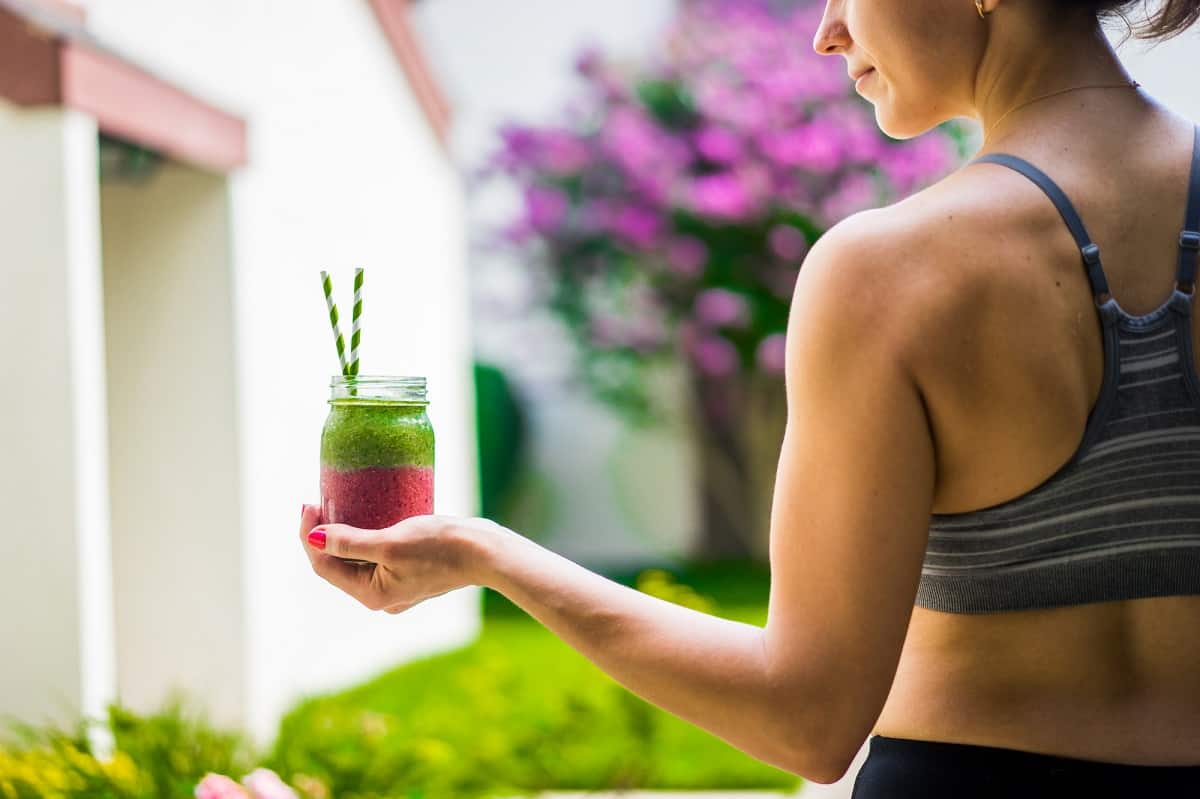 When to drink a post-workout smoothie
While it's tempting to down a delicious shake after every workout, you actually don't need to worry about it every single time. For short workouts for recreational athletes, your everyday nutrition generally takes care of your recovery needs.  
But if you're doing two-a-day workouts, if you've just done a long (1.5+ hour) or very intense workout, or if have some tightly scheduled back to back races – that's when recovery meals become essential.
And smoothies are one of my very favorite post-workout choices!
Why a smoothie?  
Sometimes after a tough workout, you might actually feel a short-lived loss of appetite.  You pushed yourself hard, and the last thing you might feel like doing 30 minutes afterward is eating a big meal.  Post workout smoothies make it easy to get a lot of good nutrition in a quick drink.
All of the smoothies below have carbs and protein. The protein comes from either whole food sources like greek yogurt, cottage cheese, tofu, edamame, hemp, etc, or comes from high-quality protein powders that can be convenient in a pinch.
15 Post Workout Smoothie Recipes
Just five minutes and five ingredients will make this delicious tropical delight! This smoothie features lots of nutritious carbohydrates to restock your muscles with energy after your run, and also packs in 20.5 grams of high-quality protein, mainly from the Greek yogurt.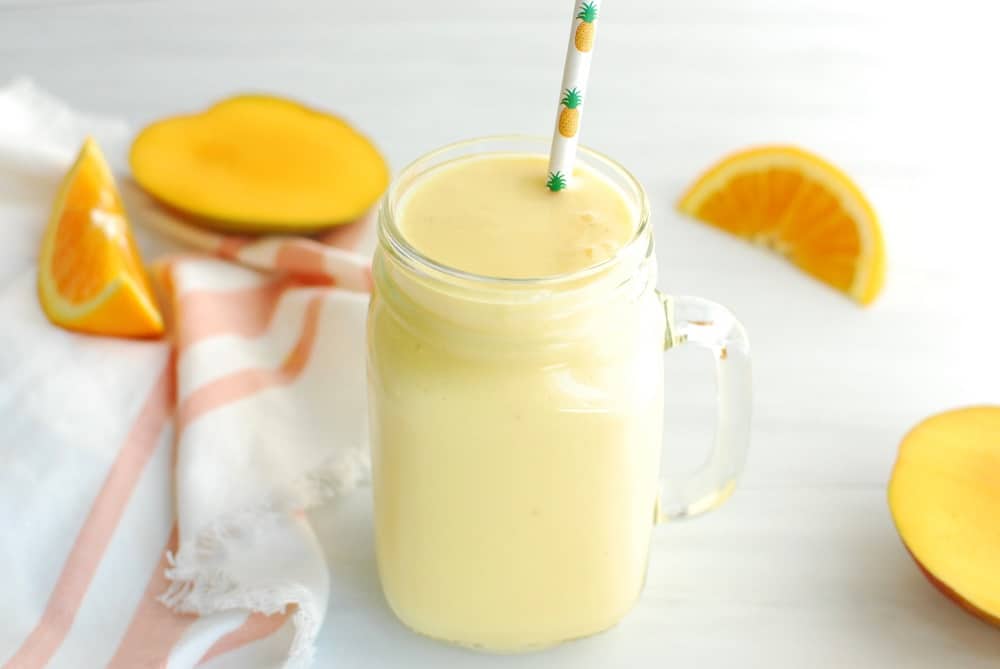 Delicious fruit flavors? Check. Veggies to boost micronutrients? Check. Protein for post-workout recovery? Check!
This smoothie is delicious and easy to make. For the protein powder, feel free to use whatever vanilla powder you've got on hand!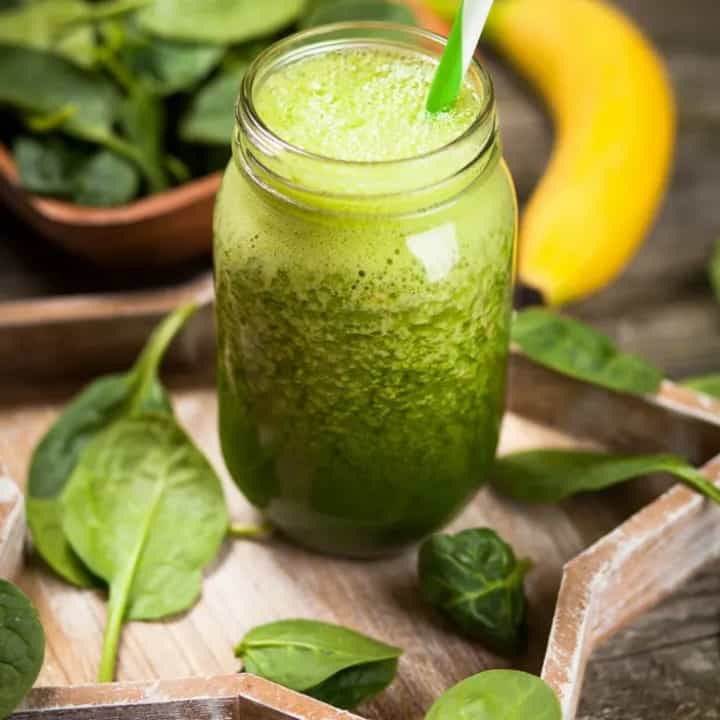 Watermelon is a great fruit to include in a post-workout shake, since it's rich in water to help you rehydrate, and it contains L-citrulline which may play a role in recovery (source).
This smoothie recipe also includes tart cherry juice, another great recovery food. A 2021 meta-analysis found that tart cherry juice helps reduce muscle soreness and promote recovery after tough workouts.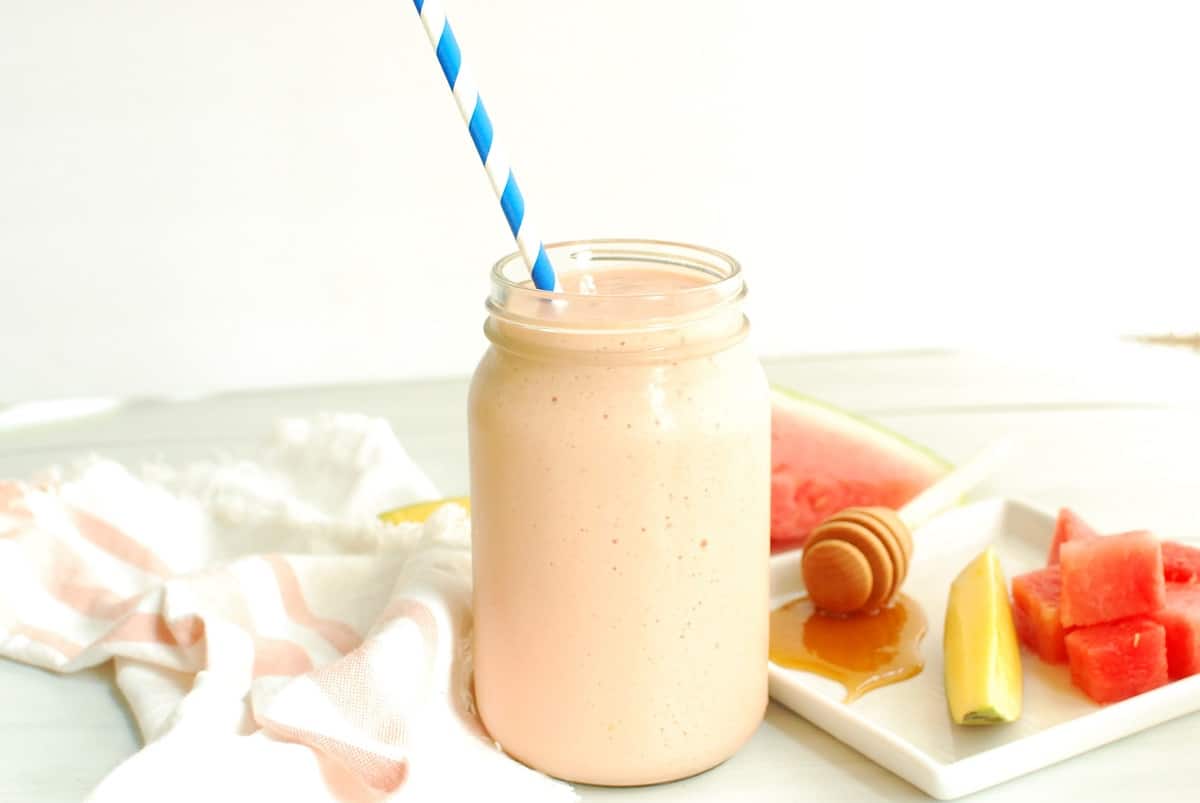 You guys – it's carrot cake in a glass! Who doesn't want that as a post workout treat?! I love that this post workout smoothie from Well Plated by Erin incorporates a vegetable – I know we often use leafy greens in smoothies but it's nice to have some variety!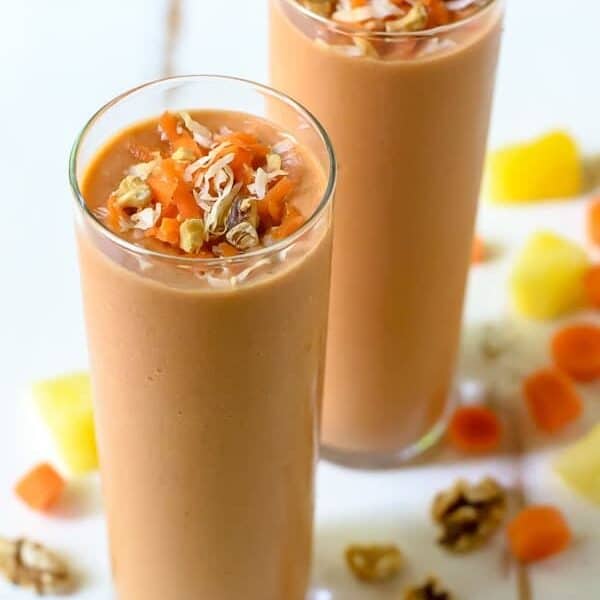 If you like blueberry pancakes, you'll love this smoothie. It's essentially that pancake flavor in a glass! This smoothie uses part skim ricotta to boost the protein intake while adding a lovely creaminess.
I'm loving this as a recovery smoothie after a lighter workout. It's got healthy carbs from mango and oats, plus protein from the oats and yogurt.  And it's got possible anti-inflammatory benefits thanks to ginger and turmeric.  Heck yes!
If you're enjoying this after a hard gym session or a long run, feel free to add a little protein powder and some extra fruit or honey to make it a little heartier.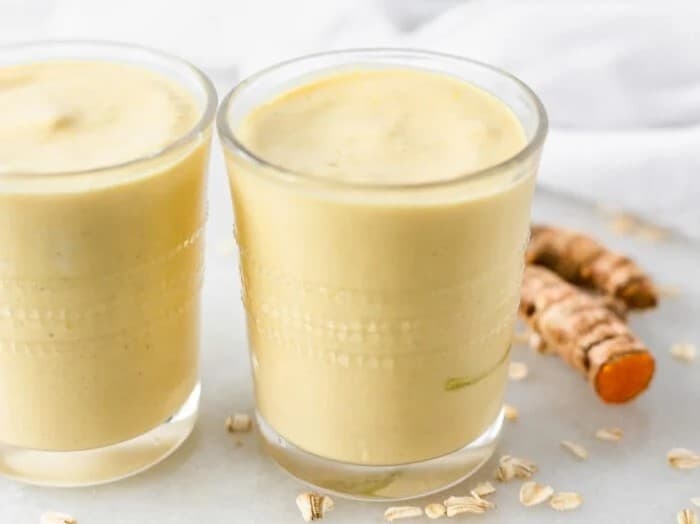 There are just 3 ingredients in this tasty smoothie.  It's perfect for a post-workout snack when you need something quick and easy. Plus, the frozen wild blueberries pack a nice punch of antioxidants to help reduce oxidative stress in the body.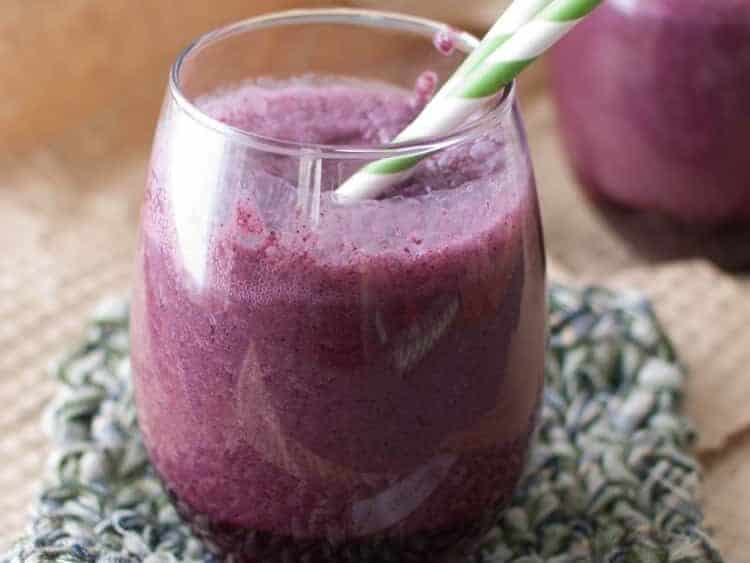 This recipe features tart cherry juice, which is thought to help with muscle recovery after tough workouts! Plus, it includes chocolate milk – who can say no to that?!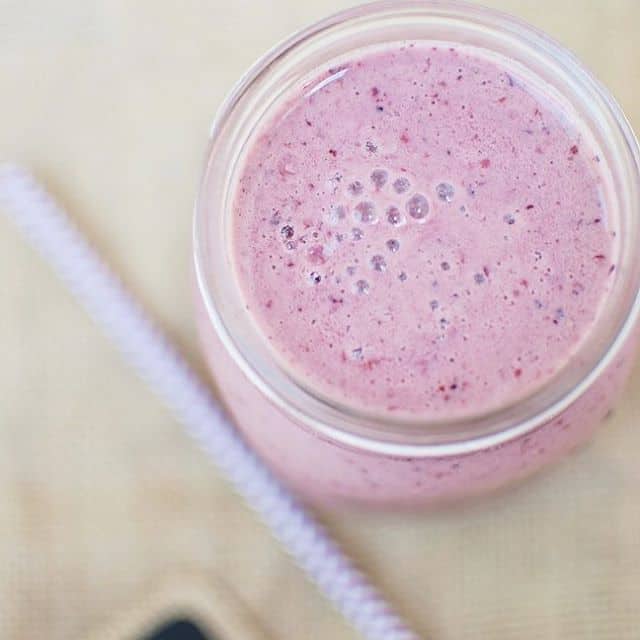 Five ingredients makes this a simple post workout smoothie to throw together quickly.  I like that the liquid base in here is coconut water – great for replenishing potassium losses after a workout!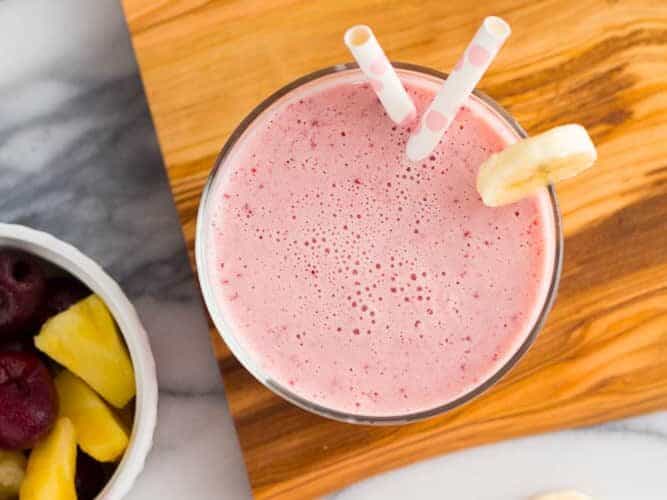 This smoothie uses kefir (drinkable yogurt) as the main protein source, and bananas and blueberries for healthy carbs.  I like that you muddle the blueberries in here to leave a little texture in it!
This is a good option after a lighter workout; if you just had a more intense workout you may want to add a little protein powder or extra yogurt to the mix.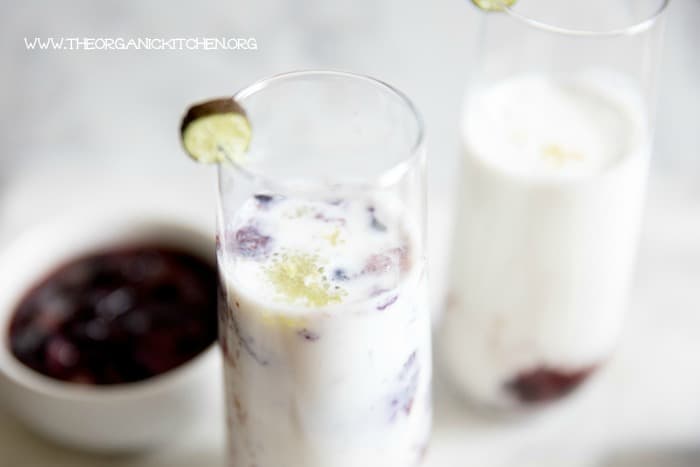 This smoothie is sure to be a summertime favorite – great to sip on out in the sun after your long run. Some fresh juicy peaches add a lovely sweetness to this smoothie, while greek yogurt adds protein.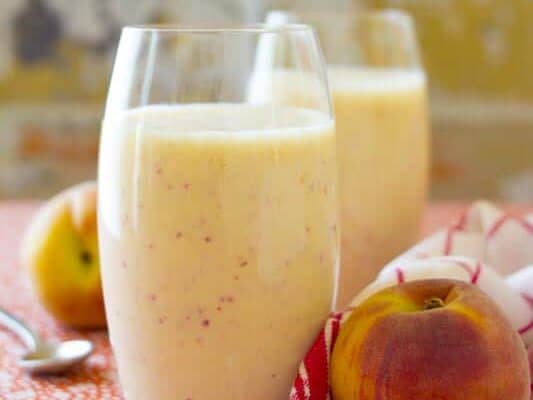 I went to a session at a conference a few years ago that talked about how vanilla was a non-habituating flavor. In other words, with most flavors, we 'get used to it' with each bite, but with vanilla, it tastes just as magical each time. I can't find anything to back this up online, but I'd believe it if it's true! I love vanilla flavored things, this smoothie included. Plus, this smoothie gets it's real-food protein from an interesting source – blending in edamame!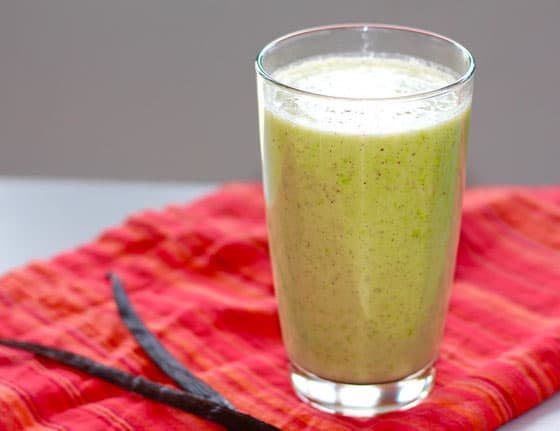 Fall will be here before we know it, so get your pumpkin spice recipes ready!  This recipe is a great way to mix in seasonal flavor with your post-workout drink.  Plus, it has a nice blend of carbs and protein for recovery.
(Feel free to use protein powder instead of skim milk powder in this recipe.)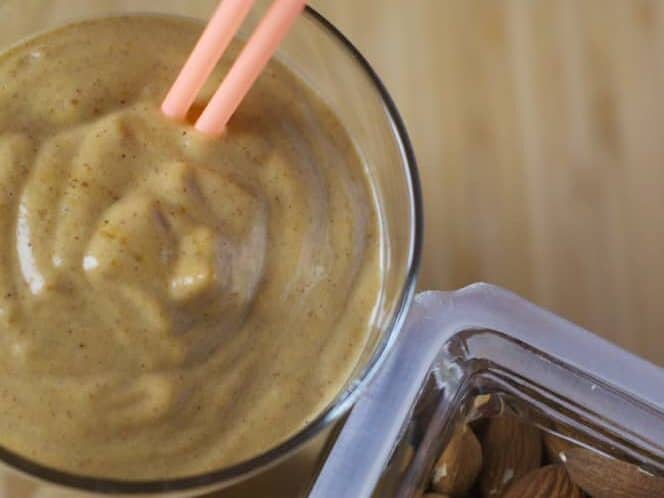 Most smoothies with real-food protein use dairy products – great for many, but can be a bummer for vegan athletes. This smoothie uses a combo of vegan-friendly add ins to make a tasty post-workout drink with the carbs and protein your muscles need. Tofu, hemp, and walnuts are all part of it!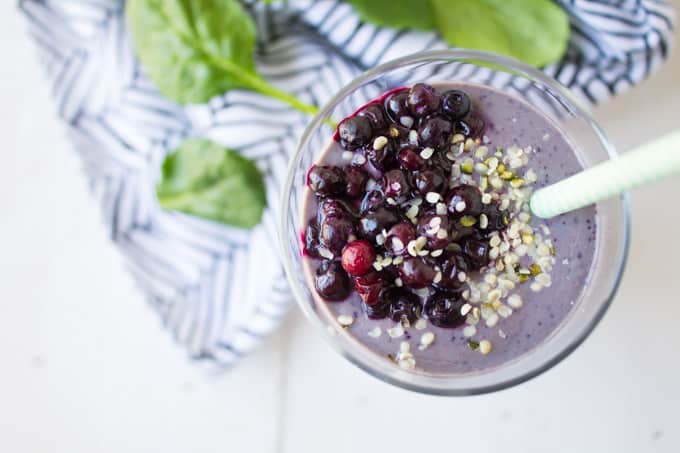 15. Cacao Smoothie from Snacking in Sneakers
Cacao powder is made when cocoa seeds are fermented, dried, then heated at a very low temperature to separate the fat (cacao butter) from the bean. The beans are ground into a fine cacao powder that's packed with antioxidants.
(Cocoa powder also contains lots of nutrients, but is heated at a higher temperature so it loses some of them compared to cacao).
This smoothie features a tasty blend of cacao powder, banana, chocolate, almond butter, and milk. Rich and delicious!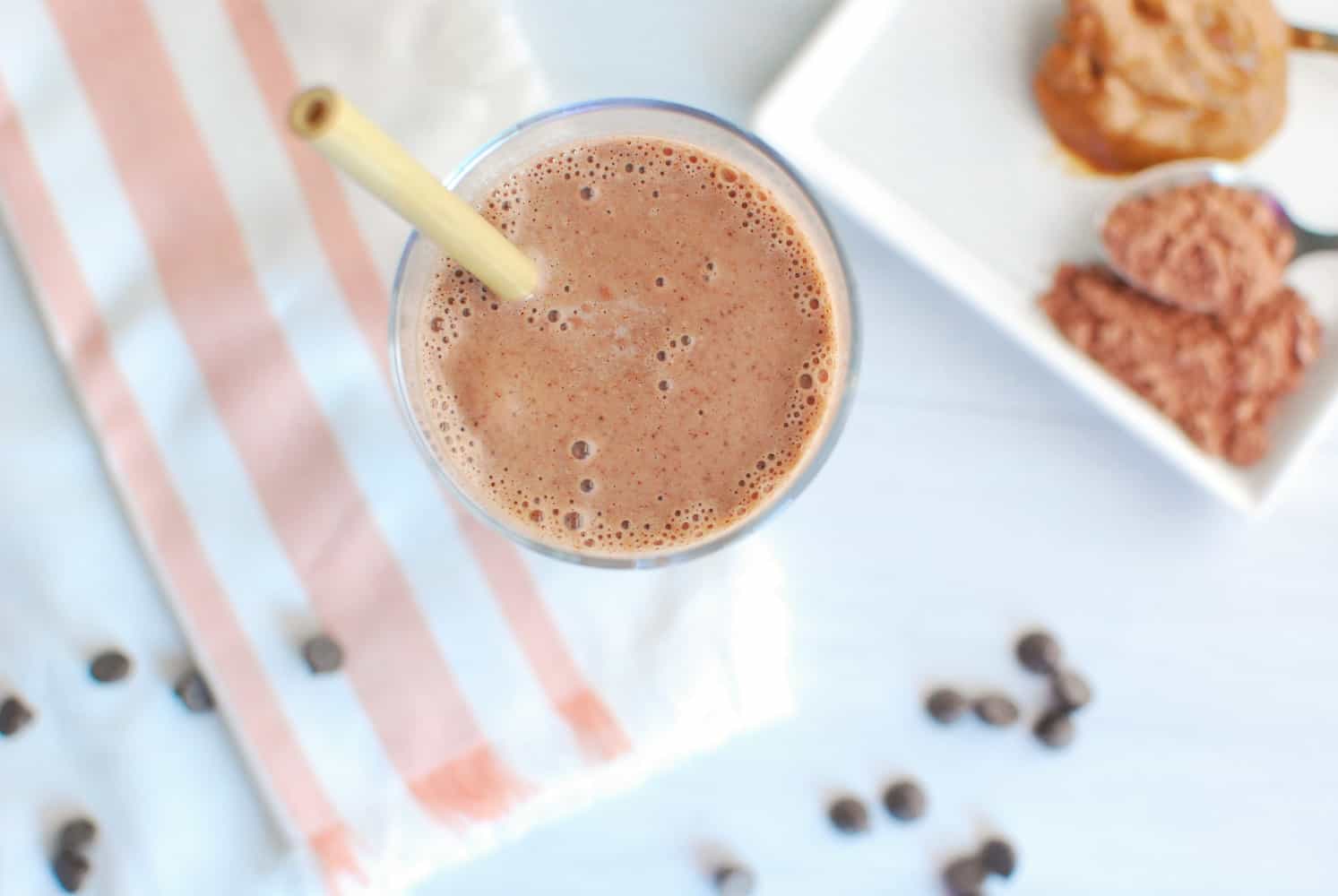 Feel free to pin this post to save for later!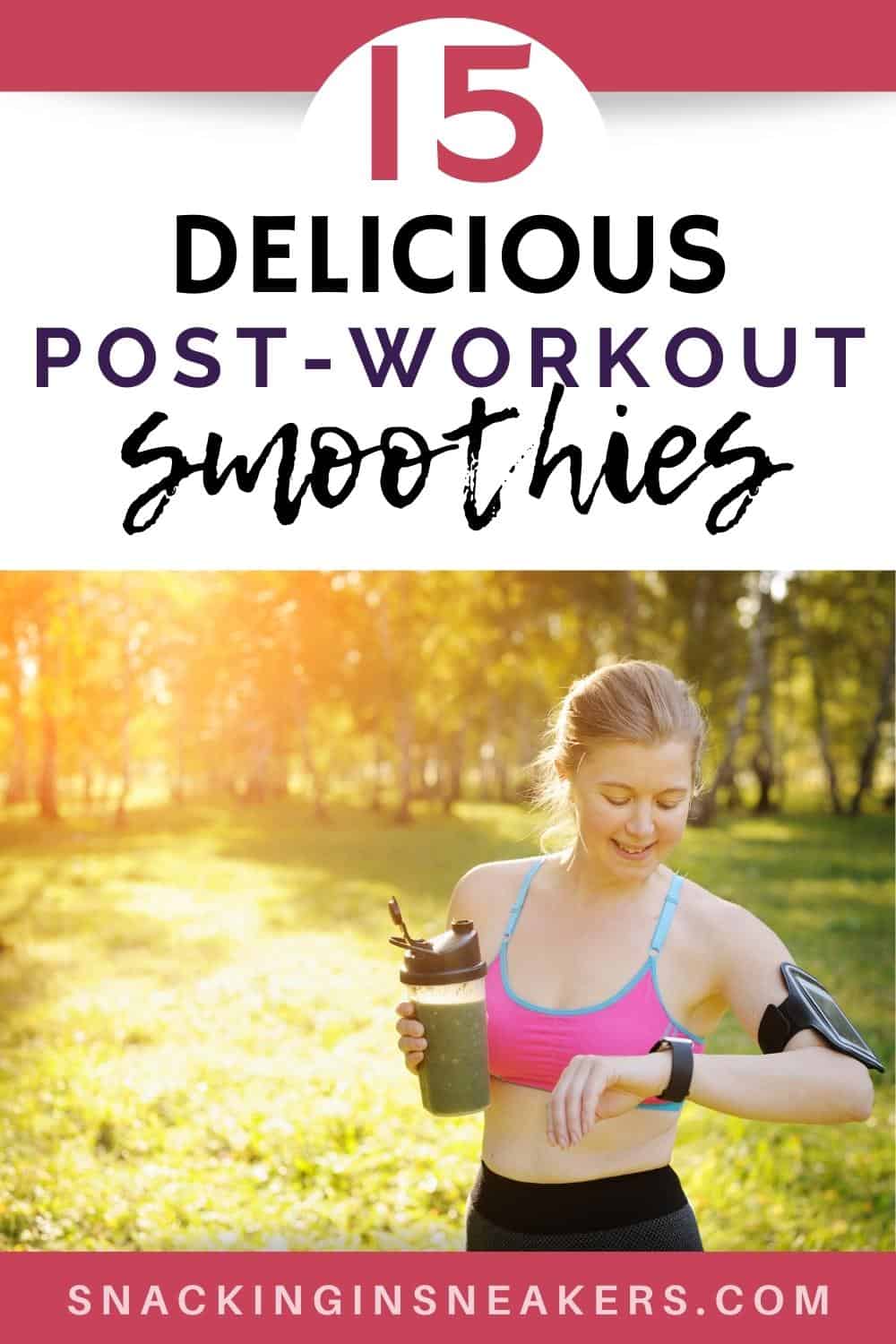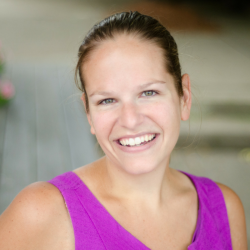 Latest posts by Chrissy Carroll
(see all)