Enjoy this guest post from fellow blogger Nicolette Brink!
Perhaps you a tried and true expert at it or maybe a total newbie just lacing up your shoes for the first time. An important key to success is listening to the advice and lessons learned from seasoned runners. Here are some great running tips to keep in mind and test out.
Running Training Tips:
Change it up. If you run on streets, try a track or treadmill and vice versa.
Run the hills. You only get stronger by requiring more out of yourself.
Remember to cross train. Having a strong body from head to toe improves your running form, pace and prevents injuries.
Create your own challenges. Try a race, run over terrain, push the stroller, organize a running club.
If you run alone let someone know where you are going and when you think you'll be back.
Plan your workouts. Record how they go and make adjustments.
Don't work on improving your speed and distance at the same time. Focus on improving one aspect of your running at a time. (strength, endurance, pace, distance).
Running Apparel Tips:
What you wear matters – to a degree. Find shoes that fit right. A good pair will last a long time.
Under apparel is important. You want things to stay in place and not chafe.
Outer apparel is important. You want clothes that will protect against the elements.
If you're running at night, wear bright, reflective colors.
All that said – don't overthink it! If you start to, then forget worrying about the shoes and the clothes – just go out and run!
Running Motivation Tips:
Surround yourself with fun, positive people! Even if you run alone creating a happy go getters support systems is important.
Going slow is ok! But if you want, challenge yourself to go faster. Test your limits!

Distract your body and focus your thoughts. Think about other goals you want to be working towards and how much easier it will be to go after them with the strength and confidence you are building from running. Think about anything other than how much farther you have left to go.
When you find yourself struggling (everyone does at some point), remember why you are running. Better health, better mind, happier spirit!
Running will do more for your mind than for your body. It builds character and the reward is well earned pride. You are stronger and capable of more than you realize. The feeling of satisfaction knowing you just did what you once thought impossible.
The Bottom Line:
You don't need super fancy shoes and clothes. You don't need the latest watch. You don't need to hire an expensive coach. You can go simply as you are. That is all it takes to reap the rewards from running, for running only requires two things: getting out the door and doing it.
About Nicolette:
Nicolette is a success author, blogger, and athlete. Her writing encompasses living decisively, self-empowerment and motivating others, with a focus on success principles such as achieving goals, and building focus and discipline. She enjoys running, boxing, kickboxing and coaching youth soccer. As a No Excuse Moms Group Leader and Girls Gone Sporty Ambassador, Nicolette enjoys sharing her love for sports and fitness while leading women and youth and setting a good example for living a fit and healthy lifestyle. Visit Nicolette's blog Decisive.Empowered.Resilient. for inspiration, success tactics, running and fitness tips, and parenting humor. Nicolette is also a Mom's Magazine contributor. You can also find her on facebook and twitter!
Share with me: What are your helpful running tips?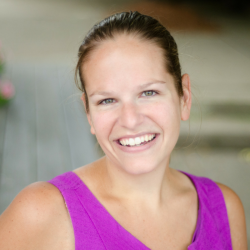 Chrissy Carroll is a Registered Dietitian and USAT Level I Triathlon Coach. She specializes in sharing nutrition and fitness tips, as well as recipes, for runners, triathletes, and active women.Chrissy holds a Bachelor's Degree in Nutrition, a Masters Degree in Public Health, and is also an ACSM Certified Personal Trainer.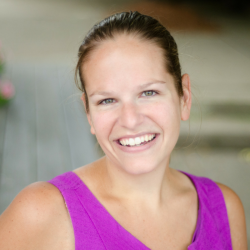 Latest posts by Chrissy Carroll (see all)