You've probably heard about memory foam in mattresses, but now this technology is also being added to sneakers. Are these cushy shoes the best choice for runners? Do they offer additional benefits compared to traditional sneakers? The answer may surprise you.
Disclaimer: This post was written and reviewed by Chrissy Carroll, MPH, RRCA Running Coach and USAT Level I Triathlon Coach. It is for informational purposes only and does not constitute medical advice or individualized training advice. For any medical concerns about your feet, see a doctor.
What are memory foam shoes?
Memory foam shoes are made with insoles that utilize a polymer called polyurethane. Various chemicals are added to polyurethane to create an elastic foam – often called memory foam. There is no exact formula or standard that is used across the board for these insoles, so one memory foam shoe may feel and function slightly different from another memory foam shoe.
With all of them, though, the basic premise is that the foam contours to fit the shape of your foot. When pressure is placed on the foam (via you standing in the shoe), it slowly molds around that pressure.
Many people find shoes with memory foam comfortable, because they feel soft and cushiony when they're first put on. The shoes are available in both running and casual, everyday styles.
PS – Fun Fact: Even though we know it most commonly for it's use in mattresses, memory foam was actually originally developed for NASA, in order to improve comfort as well as impact/vibration protection in airplane seats.
Are memory foam shoes good for runners?
While these shoes may feel comfortable, there are also a few potential downsides. Let's look at the pros and cons:
Pros
Feel comfortable: For many people, the benefit of memory foam shoes is simply the feeling of comfort. When you first put them on, they've got that soft, squishy, "walking-on-clouds"-like feel.
May ease heel or ball of foot pain: We each walk or run in a slightly different way, and some people may put more pressure on the ball of the foot or the heel of the foot. If you're experiencing a little pain after just starting a new walking routine, for example, memory foam may help reduce that a bit by providing a little extra cushioning (at first).
Reduces impact: A systematic review found that soft insoles, which could include memory foam, may help reduce force and loading rate. This could play a role in reducing impact-related injuries, though this has not been proven yet. (A downside is that this may reduce the foot's natural proprioception).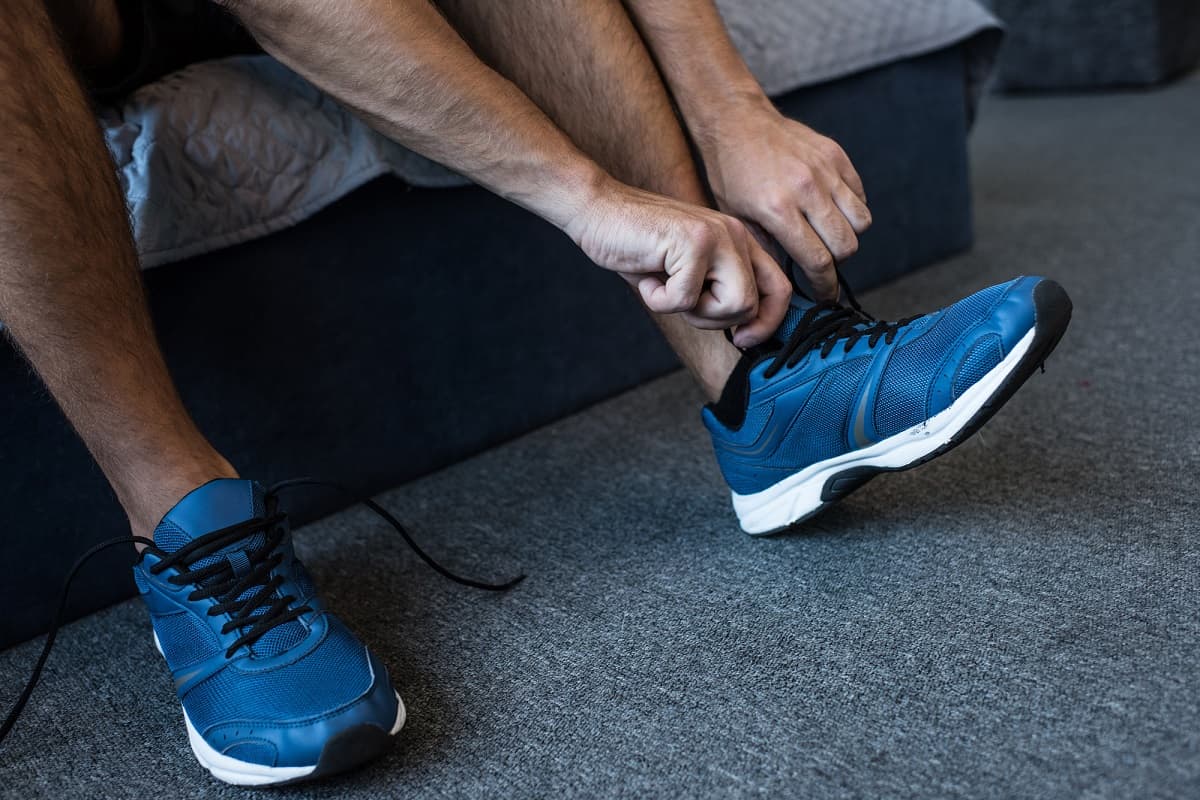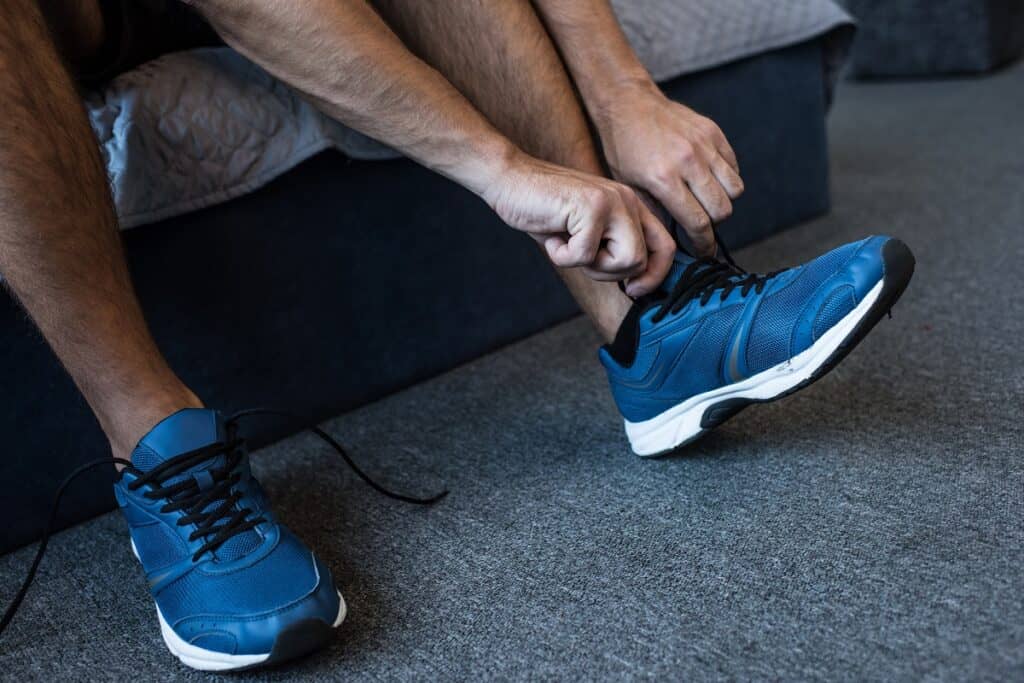 Cons
Cushioning subsides over the run: As the foam settles into that mold around your foot, you end up with less of cushioning on each step. This is actually one of the features of memory foam; it is relatively slow to "bounce back". While this isn't dangerous, it does negate the appeal of purchasing them for the often-promised "extra shock absorption" during a long run.
Retains heat: Perhaps one of the least desirable factors about memory foam is that it retains heat more than other materials. As such, it can cause discomfort on a long run, particularly in the summer months. (Most shoes have a flexible upper that helps with heat dissipation, though).
Can start to stink: Because memory foam retains heat, it may cause more sweating in your shoes. Over time, that can lead to some smelly sneakers. (You can combat this by putting a little baking soda in the shoes overnight, which can help absorb any bad odors. Then just dump it out and shake 'em out the next day.)
May not be durable: Another potential downside to memory foam shoes is that they may not be as durable as other materials on the market. The foam material wears down over time, leading to less cushioning for your feet. (Ideally, replace sneakers every 300-500 miles – but you may need to do so more frequently with memory foam).
Not enough support for overpronation: If you over-pronate (meaning that your feet roll inward when you run), memory foam alone won't correct this issue. The lack of motion control can potentially lead to injury in those with unstable gaits because the foot isn't supported properly as it moves through space while running. Purchasing stability shoes is more helpful for those with this issue.
May affect sprint performance: A systematic review found that stiffer shoes may benefit performance, particularly with sprinting. Softer shoes, like those with a lot of memory foam, may thus lead to poorer performance at high intensity. However, not all studies have aligned with this – a recent study (which of note was sponsored by Nike) found that highly cushioned shoes actually led to better incremental treadmill performance. In my opinion as a running coach, the actual affect on performance (positive or negative) is probably pretty negligible for recreational athletes across all shoe types – as long as you wear shoes that feel good to you.
Can cause blisters: Some runners have reported that memory foam shoes may lead to additional blisters due to rubbing along different parts of the feet as the foam molds to the shape of the foot. This is simply anecdotal, but worth mentioning.
What about memory foam insoles?
In addition to sneakers with built-in technology, there are also specific memory foam insoles that can be purchased and inserted into your current sneakers.
These offer many of the same pros and cons of shoes with built-in memory foam. However, because you could combine a memory foam insole with a stability sneaker – they may offer a way to increase comfort for those who need stability shoes.
However, if you are contemplating getting insoles for a certain medical reason, you are much better off seeing a foot doctor for the right insole recommendation (rather than choosing an off-the-rack insole designed for comfort).
The Bottom Line
While memory foam sneakers may be comfortable, many of the benefits are often oversold – and in fact, there may be downsides like heat retention and lack of solid support for overpronators.
With any sneakers, the best choice is a pair that fits your feet, feels comfortable, and provides the right amount of support for your foot. Visit a local running store to get help finding the best shoes for your feet. Always test shoes in-store, and find an option that feels good to you.
Happy running! 🙂
Share: Do you use memory foam sneakers for running? What do you think of them?
Feel free to pin this post to share with others.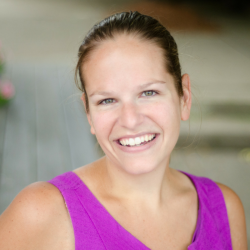 Latest posts by Chrissy Carroll
(see all)