If you're in need of a quick, tasty meal – look no further than this pork watercress soup!
Disclosure: This shop has been compensated by Collective Bias, Inc. and its advertiser. All opinions are mine alone. #RealFlavorRealFast #CollectiveBias.
Does anyone else feel like March hit and – boom – life got craaaazy?!
Between an extra class added on to my adjunct teaching load this week, working on blog posts, my kiddo's seemingly endless energy now that he turned three, and training for triathlon season starting to ramp up again – life is busy.
And I know I'm not the only one. Most of you reading this are busy ladies with overflowing commitments of your own! And if you're like me, you probably love it and embrace it. But man, it can feel a little nuts at times.
That's why I get excited when I can share a recipe like this pork watercress soup. It's a less-stress, easy-to-make option that will make your nights just a little less crazy. Hopefully that gives you just a few more minutes to relax or do something you love.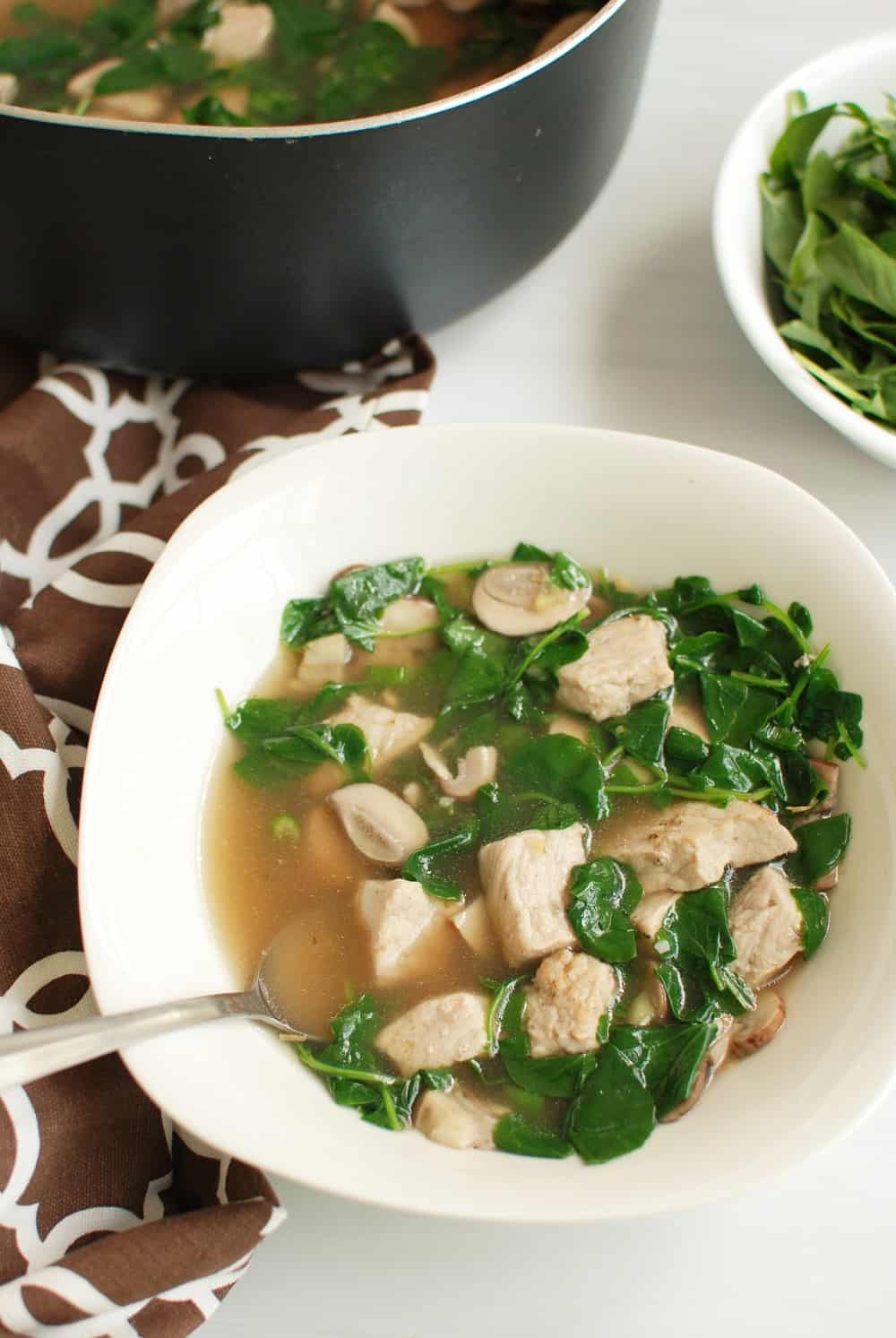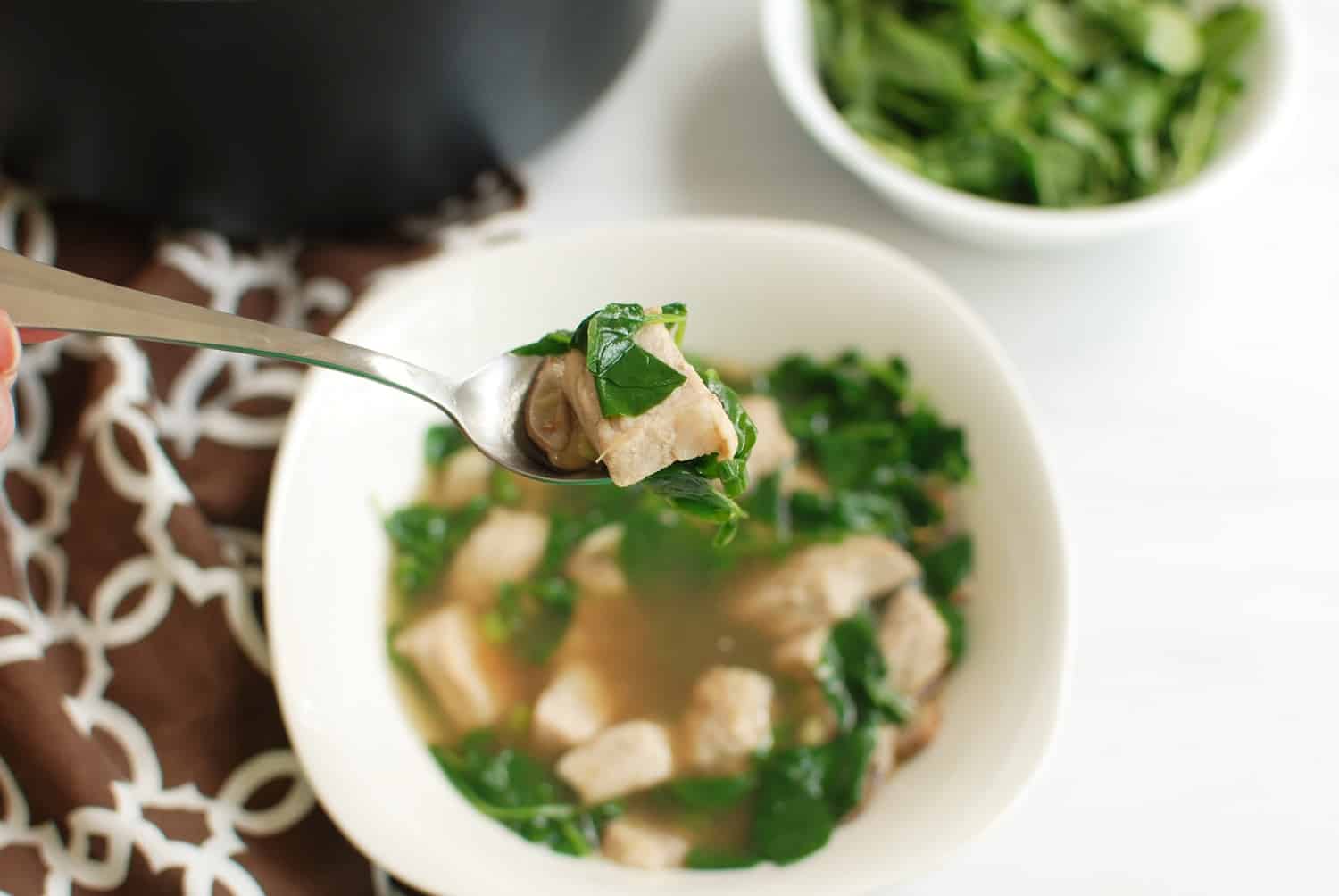 I love this recipe because:
It takes less than 30 minutes to cook,
It involves minimal ingredients (8 total, including your oil!), and
It's still nutritious to fuel you & your family's health!
Specifically, this pork watercress soup is high in protein (active ladies, you'll love that for muscle repair and recovery) and a good source of several vitamins and minerals (including potassium).
It's also low in carbs if that's your thing. I don't follow a low carb diet, so sometimes I like to add some rice to this – especially if I'm eating it after a tough workout, since I like those post-workout carbs. But if you follow a low-carb, carb-cycling, or keto diet – this can fit your needs as written!
And yes, it's a bit high in sodium, but that's common for a soup recipe. As long as the rest of your diet isn't full of high-sodium choices, you've got nothing to worry about with an occasional salty meal.
[Tweet "This tasty pork watercress soup is low in carbs, high in protein, and rich in flavor!"]
Tasty soup ingredients
I'm also excited to showcase this recipe as it contains two ingredients many people don't traditionally associate with soup – fresh pork and watercress.
The pork and watercress combo is actually a common pairing in certain Asian cultures, but is seen far less here in the United States. I decided to create my own version of this combo using Smithfield Marinated Fresh Pork.
Since its already marinated, using a Smithfield Roasted Garlic & Herb Fresh Pork Loin Filet helps reduce the time needed to develop complex flavors in the soup. Most people think the only way to cook a pork loin filet is to roast it whole, but you can totally chop it up and sauté it like I do in this soup! This allows it to come together in under 30 minutes.
And heads up to all you money-saving mamas – you can find this product on rollback at Walmart in April! It's easy to find in the meat section.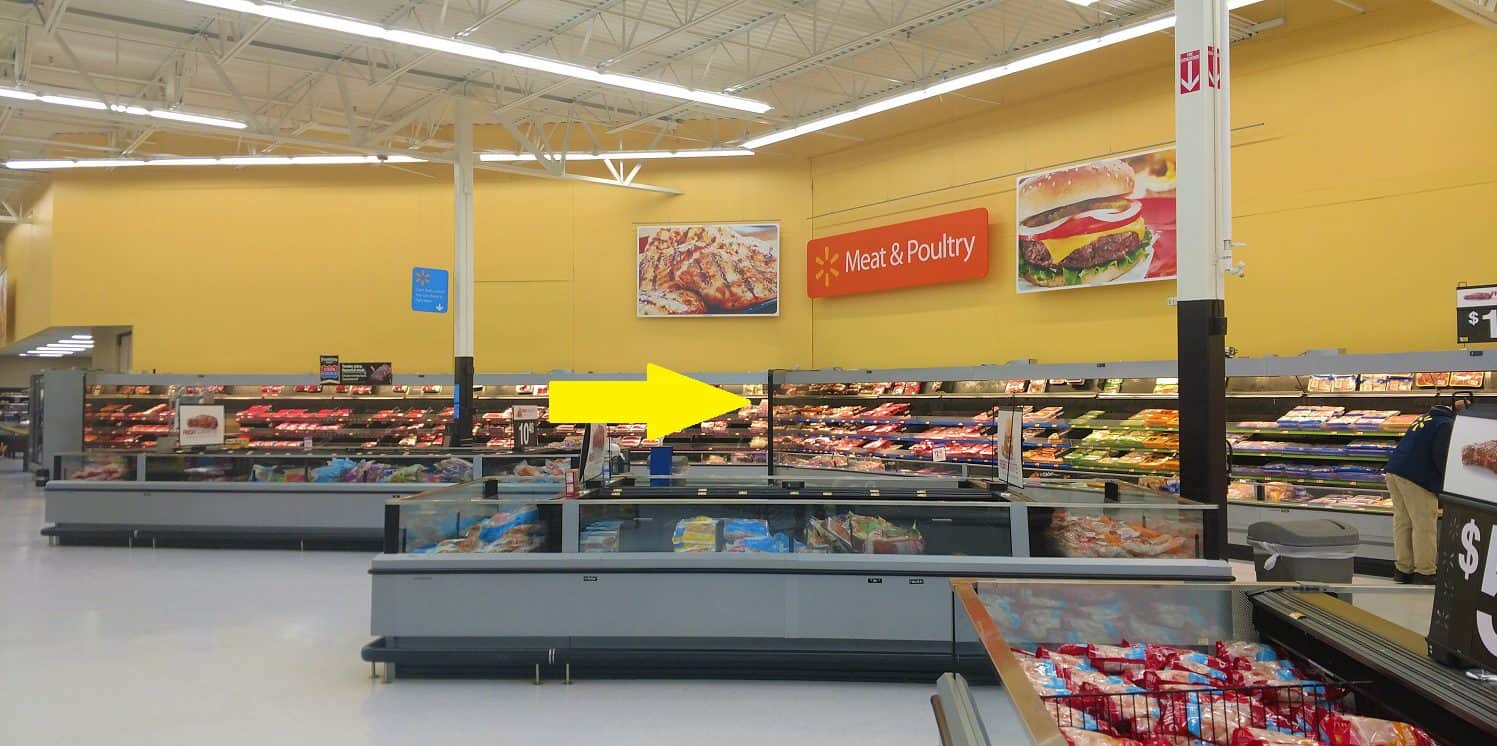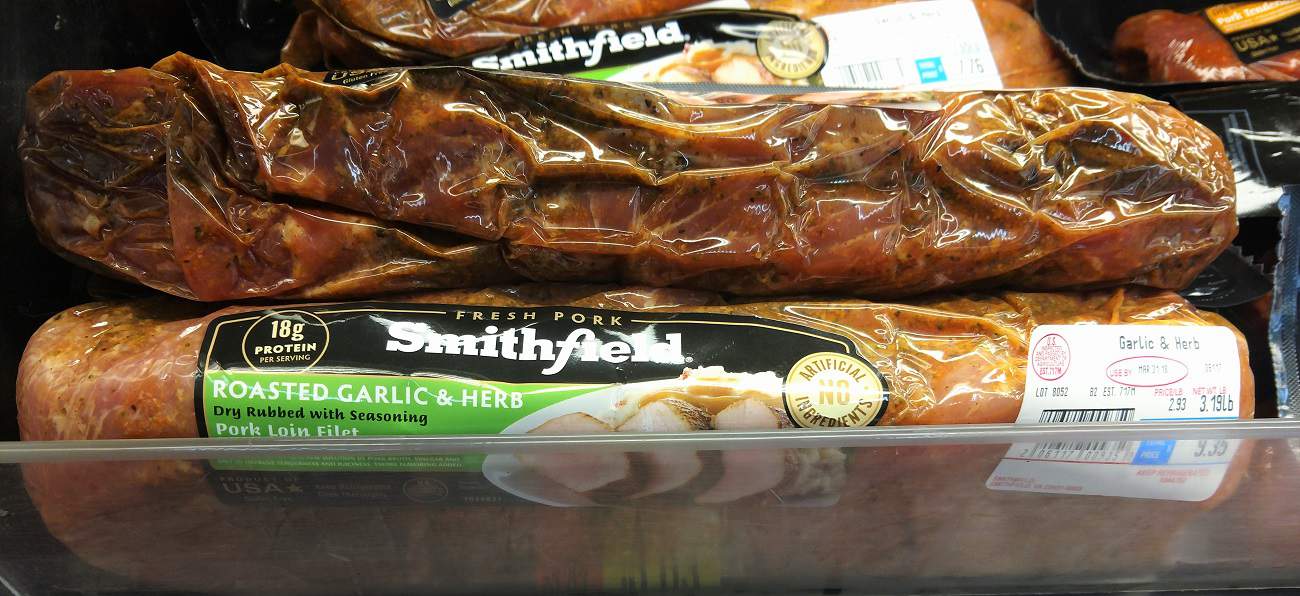 And then there's the tasty watercress in the soup. If you're not familiar with watercress, it's actually an aquatic leafy green, meaning that it's adapted to growth in water-based environments. You'll typically find it stocked in bags to keep some moisture in as it waits to be sold at the store.
You may also see something that looks like watercress sold in bunches with roots still attached. This is typically upland cress, a look-a-like plant that has thinner stems and a more delicate texture. Either works fine in this recipe!
The watercress adds a spicy, peppery flavor – somewhat similar to arugula. Watercress releases a bit more flavor when cooked compared to arugula, and also has a bit of a different texture. And bonus, a cup is packed with more than 20% of the daily value for Vitamins A and C!
The peppery watercress with the garlicy pork and umami-packed mushrooms all come together to form a flavor-filled bowl of deliciousness. I think this is a winner for the whole family.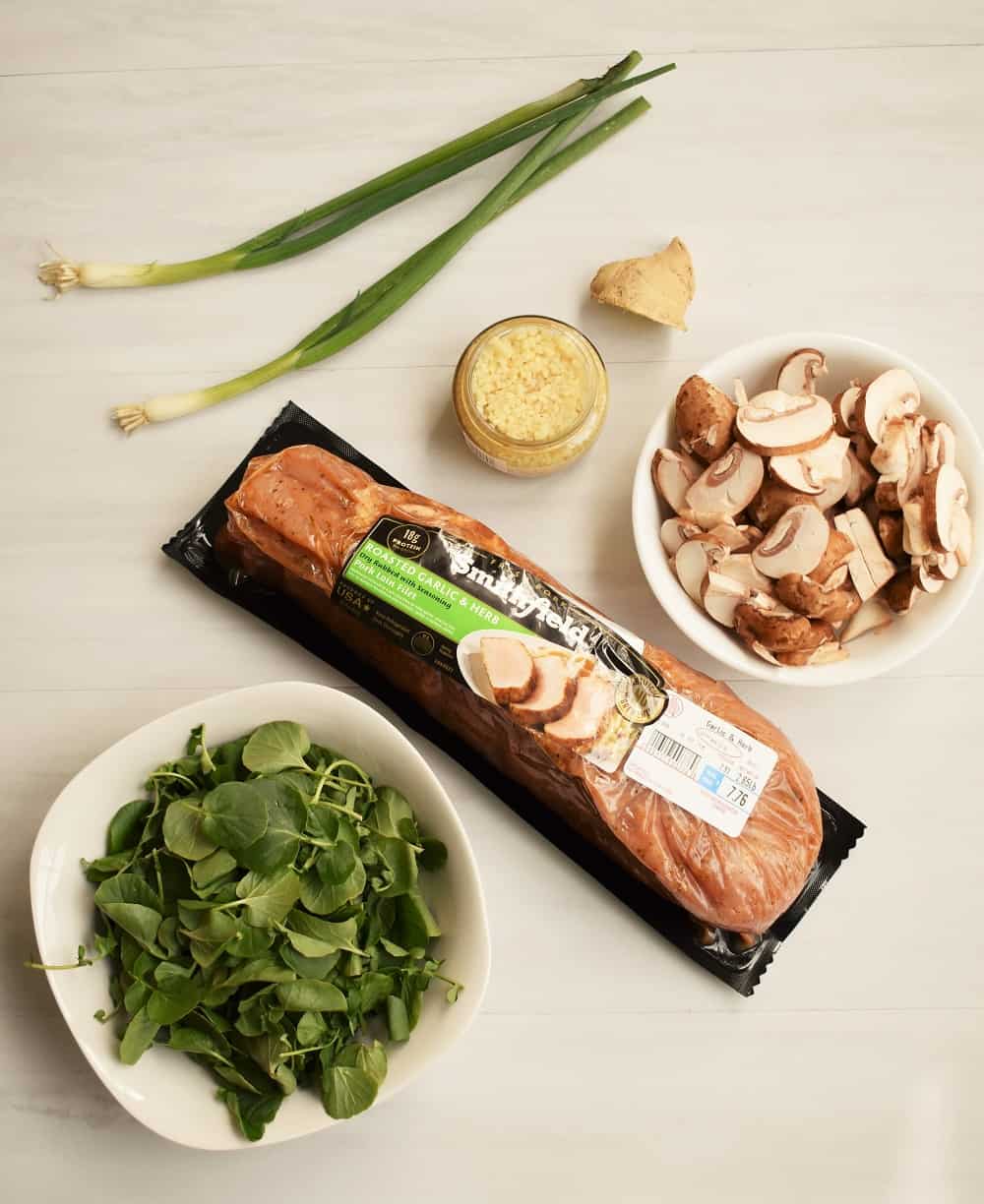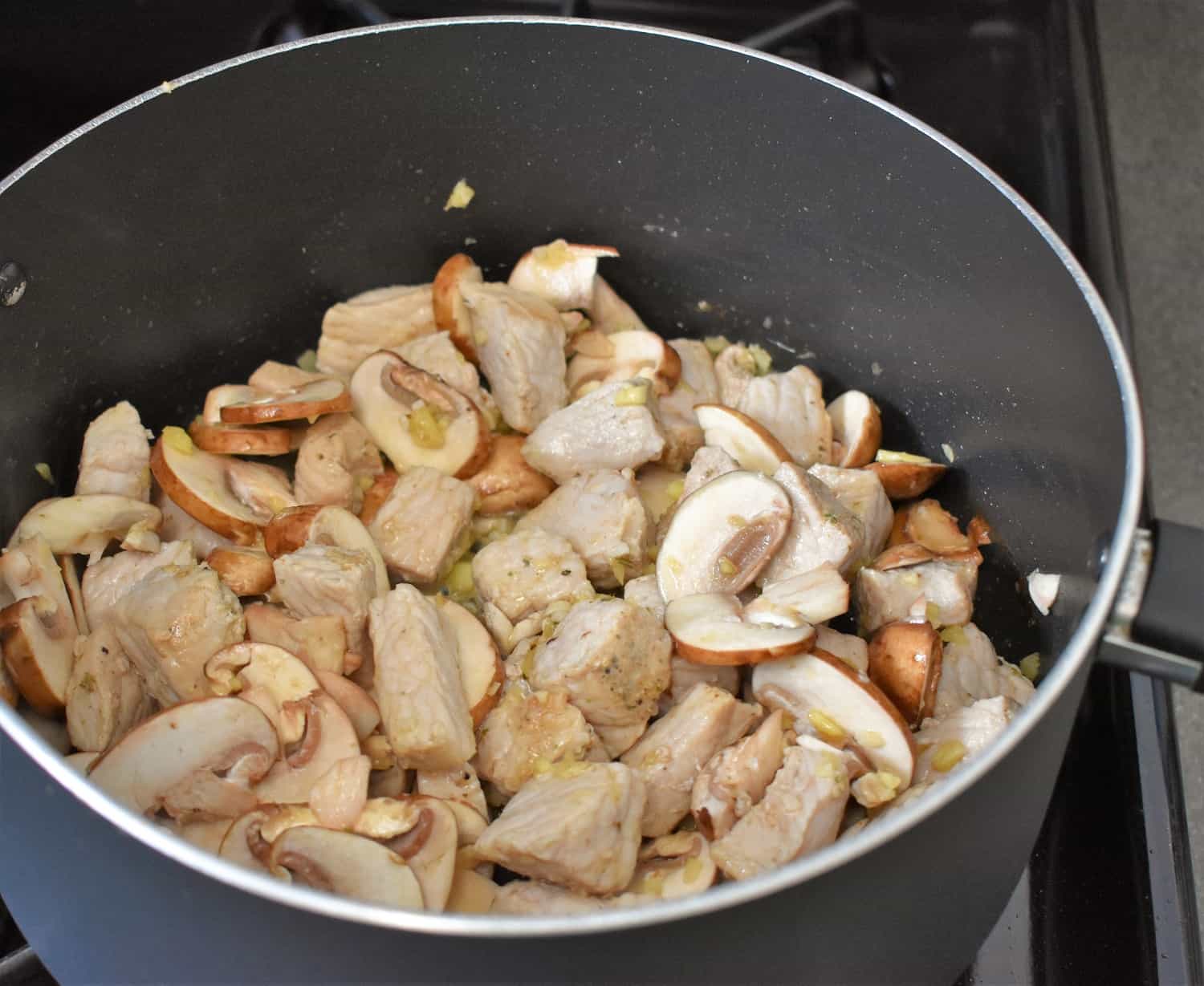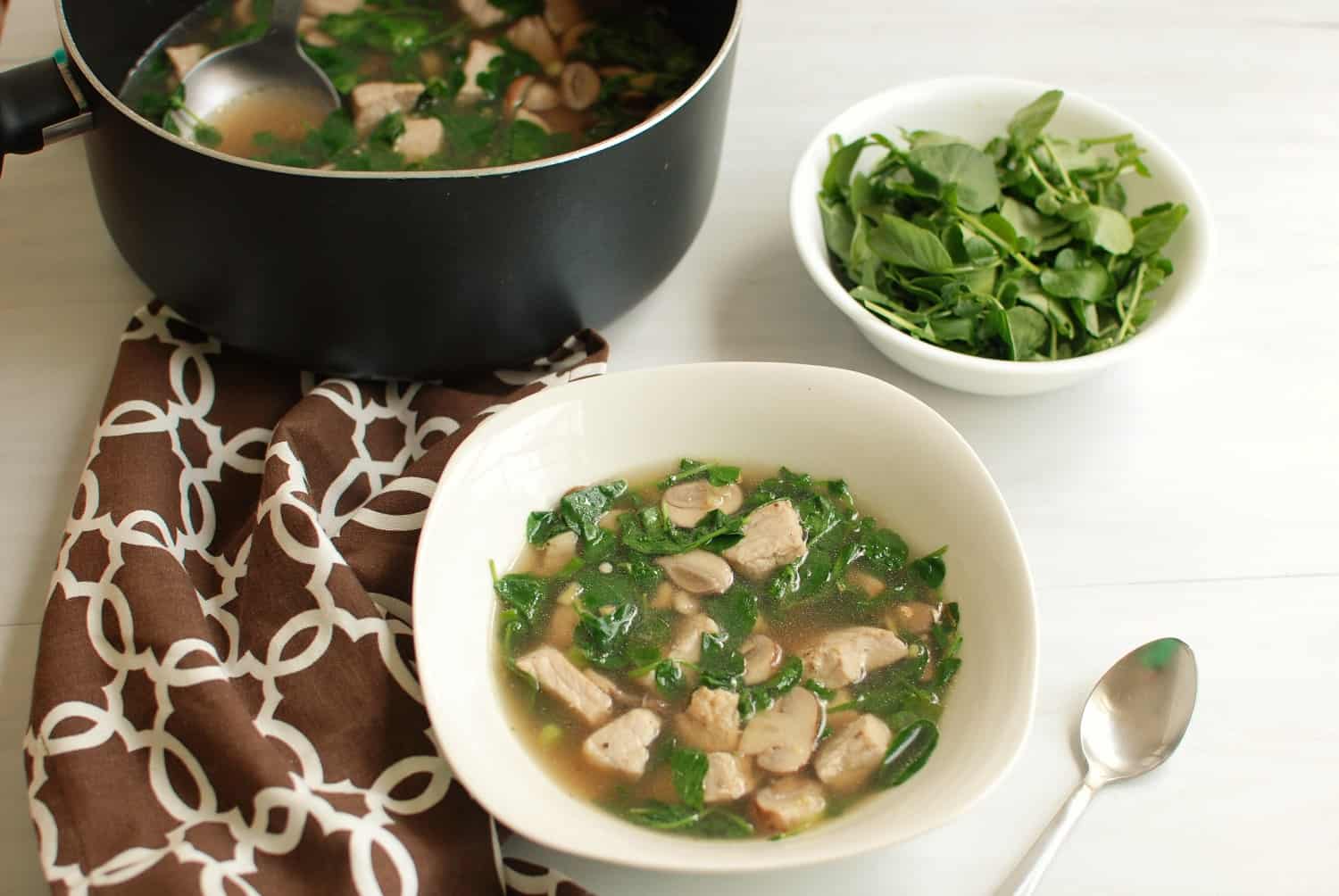 Looking for more quick meal ideas?
If you're looking for other quick & easy dinner ideas, I highly recommend grabbing a few more of the Smithfield® products from Walmart. Since they're already marinated, they're really easy to cook quickly – whether you want to grill 'em, roast 'em, or toss 'em in the slow cooker. Perfect for any night of the week.
For example, I love using the Smithfield Marinated Fresh Pork Hardwood Smoked Bacon & Cracked Black Pepper Tenderloin to make pork burrito bowls with mango & avocado! Or check out the Smithfield® website to see some of their easy meal ideas too.
Ready to cook?
Grab your Smithfield Roasted Garlic & Herb Fresh Pork Loin Filet and your other ingredients, and get to making this tasty soup! 🙂 And keep in mind this packs a great lunch for the next day, whether you want to serve it solo, over rice, or tossed with rice noodles!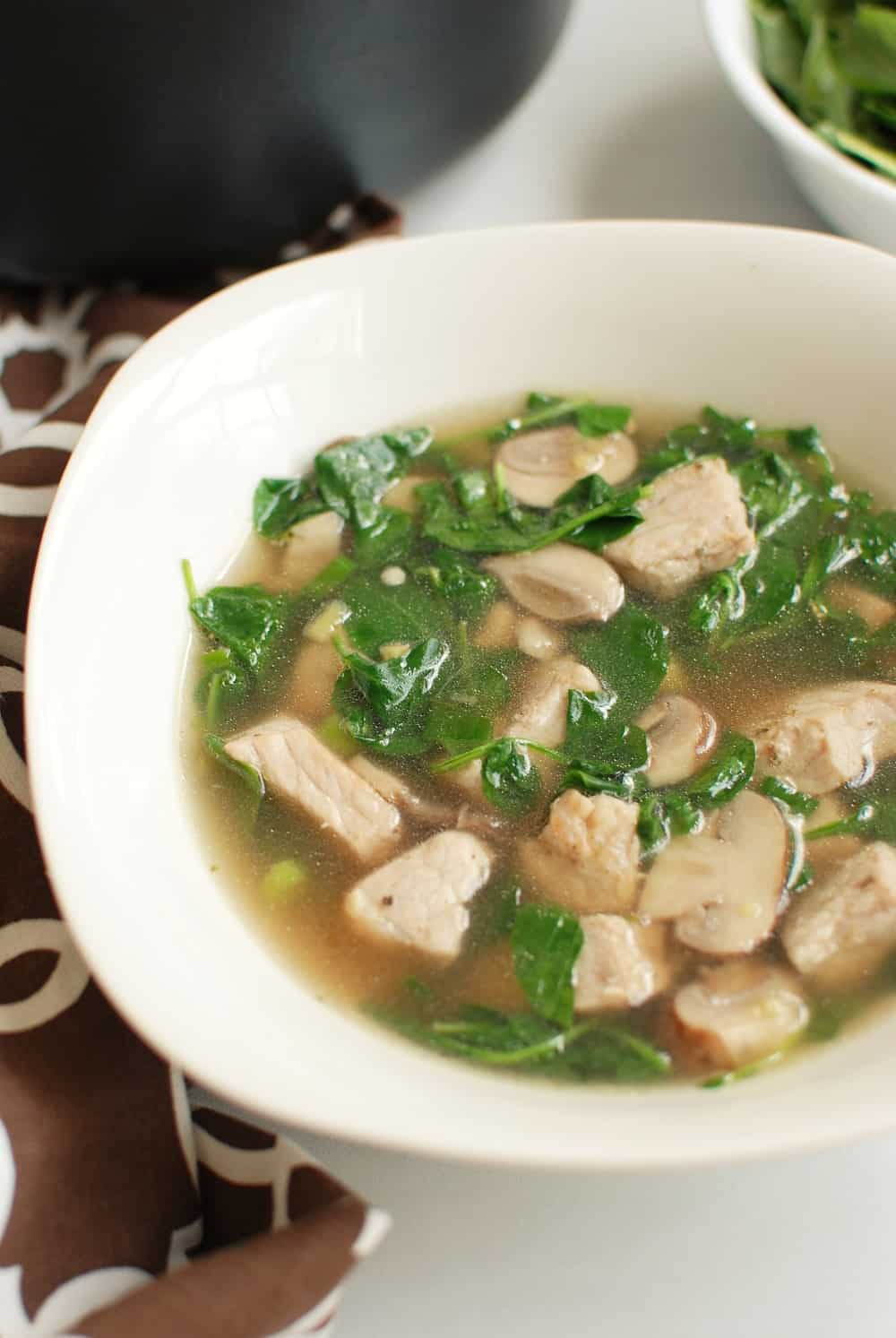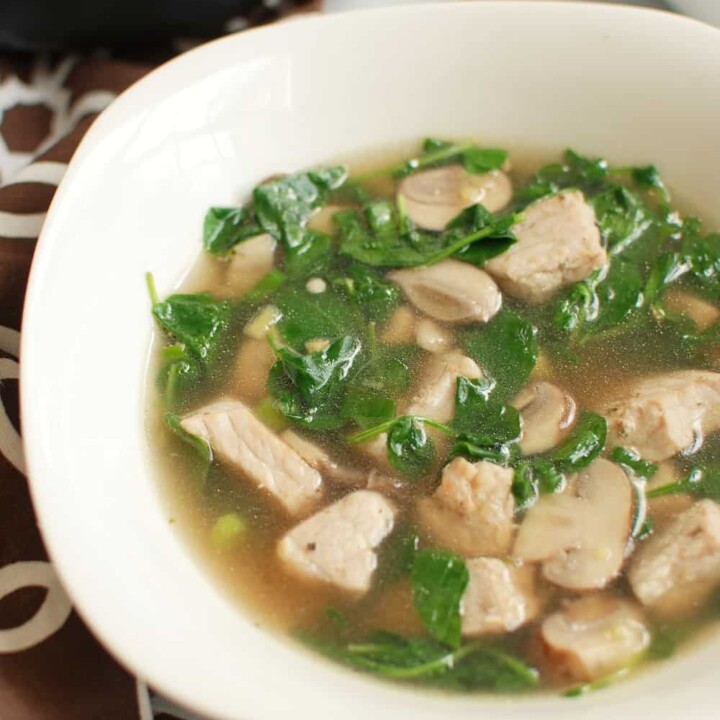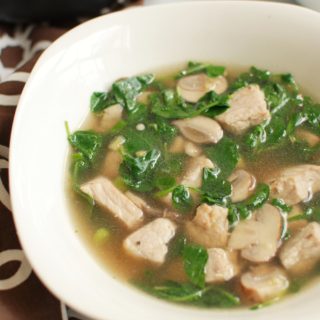 Pork Watercress Soup
This pork watercress soup is a quick and easy dinner, done in under 30 minutes!
Ingredients
1.25

lb

Smithfield Roasted Garlic & Herb Fresh Pork Loin Filet

(about half of a larger one)

1

tbsp

olive oil

8-

oz

package of portabella mushrooms, sliced

1

inch

piece of ginger, peeled and minced

(about 1 tbsp)

1

tsp

garlic, minced

3

cups

chicken broth

2

scallions, chopped

3

cups

watercress or upland cress, thick stems removed
Instructions
Heat oil in a large pot over medium heat. Meanwhile, chop pork into one-inch pieces. When oil is hot, add pork and sauté. Turn pieces occasionally, until the pork is golden on all sides – about 5 minutes.

Add mushrooms, ginger, and garlic. Sauté for another minute.

Add chicken broth. Simmer for 10 minutes, until mushrooms are tender and pork is cooked through.

Stir in scallions and watercress. Cook for 1-2 minutes until watercress is lightly wilted, then serve!
Notes
Notes for Allergies & Special Diets:
At the time of publish, this soup is free of the top 8 allergens (including dairy and soy) and is gluten-free. However, product formulations can always change so I recommend checking the labels if you have any allergy questions.
This soup also fits the needs of low carbohydrate and keto diets. Most paleo proponents would classify this as paleo friendly, however note that there is a very small amount of dextrose in the pork marinade.
Nutrition analysis (approximate per serving):
251 calories, 13.5 g fat, 3.5 g sat fat, 1179 mg sodium, 7 g carbohydrate, 1 g fiber, 3 g sugar, 27 g protein, Vitamin A: 20%, Vitamin C: 22%, Calcium: 8%, Iron: 11%, Potassium: 15%
Nutrition
Share with me: Do you also feel like March has been a crazy month? Have you ever made pork watercress soup? What's your favorite 30-minute meal to make for your family?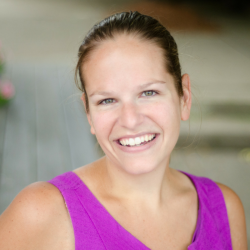 Latest posts by Chrissy Carroll
(see all)