Disclosure: This is a sponsored post written by me on behalf of Potatoes USA for IZEA. All opinions are 100% mine.
If there's one question that I get asked often as an RD in the running and triathlon space, it's this: "Are there 'real foods' I can eat when running or riding? And are there any savory options?"
Yes! This blog post is comin' at ya today with one of my very favorite "real food" options for fueling – potatoes. Make 'em salty and savory and you've got yourself a naturally delicious carbohydrate snack to power you through your workouts. I've even got a delish training and race potatoes recipe for ya!
Why carbohydrates are healthy (yes, healthy) for athletes
Before anything else, let's address the elephant in the room – carbs. Despite the carb-phobic rhetoric that we sometimes see in the media, carbohydrates – and especially potatoes – can actually be quite nutritious for runners and triathletes.
The simple explanation: Carbs are important because they're one type of energy source for your muscles during exercise.
The longer explanation: When you're exercising, your body is typically using a blend of both carbs and fat for fuel. The breakdown between those two depends on a lot of things, including your diet, training, and the intensity of your workout.
Shorter, intense workouts use primarily carbs for fuel. (Examples: speed work; hill drills)
Longer, slow workouts use a bigger portion of fat for fuel, along with some carbs. (Examples: everyday comfortably paced runs; long runs; long rides)
Here's what's really important when it comes to those long workouts – your body can't just switch completely to fat for those longer workouts. It physiologically does not happen. In running and triathlon, you'll always use a blend of these two options.
Some people advocate low-carb diets to shift the body to "run on fat" during those long workouts. While it is true that this increases the percent of calories you burn from fat, this has not been shown to improve performance at all. In some research, performance has even been compromised.
Years of sports nutrition research tell us that athletes generally perform best when they fuel themselves with carbs before exercise, take in additional carbs during exercise lasting over an hour, and recover with carbs afterwards.
While everyone's dietary choices are their own – and I support whatever works for ya! – this is why I generally advocate for healthy carbs in the diets of athletes.
Why potatoes are an excellent carb choice
You guys – I seriously love potatoes. I always say that my top three foods I'd never want to give up are potatoes, cheese, and chocolate (not all together, of course 😉 ). But I digress…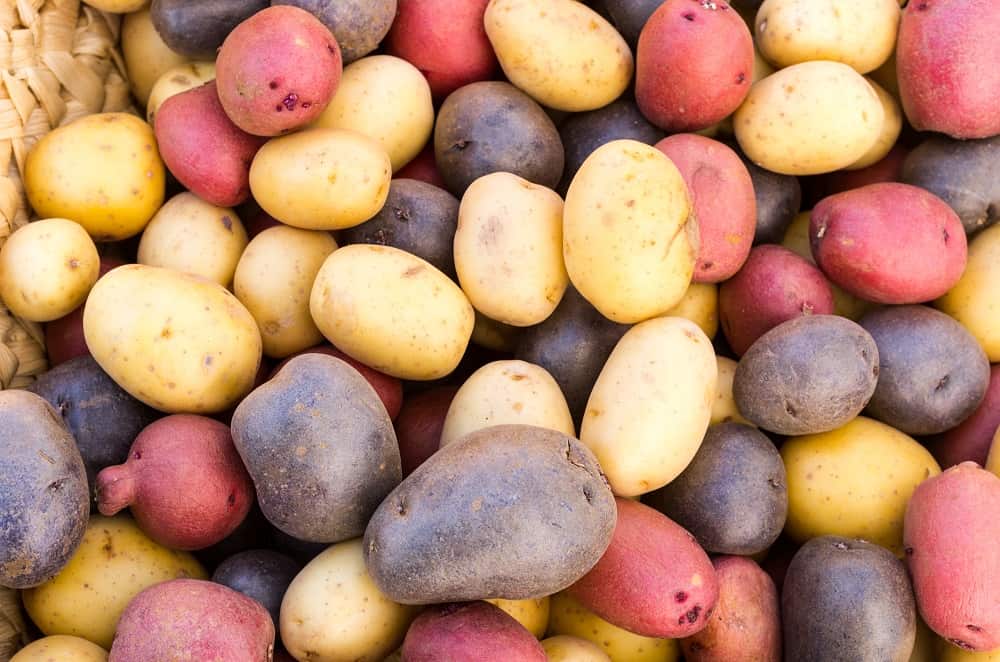 Potatoes are nutrient-dense complex carbs to fuel athletes, with a medium skin-on potato providing 26 grams of carbohydrates.
They have more potassium than a banana! That's right, a medium skin-on potato has 620 milligrams of potassium. For all you long course athletes, that's particularly important as potassium aids in muscle and nerve system function.
They help to stock your muscles with energy for your training and racing, they serve as a source of fuel during an event, and they help replenish that muscle glycogen afterwards.
And of course, when it comes to using them during training and racing – it's such a plus that they're a savory option! How many times have you been out on a long run or ride and some of the sweet fueling choices just start to get old? Potatoes are a great way to mix it up.
Training & Race Potatoes Recipe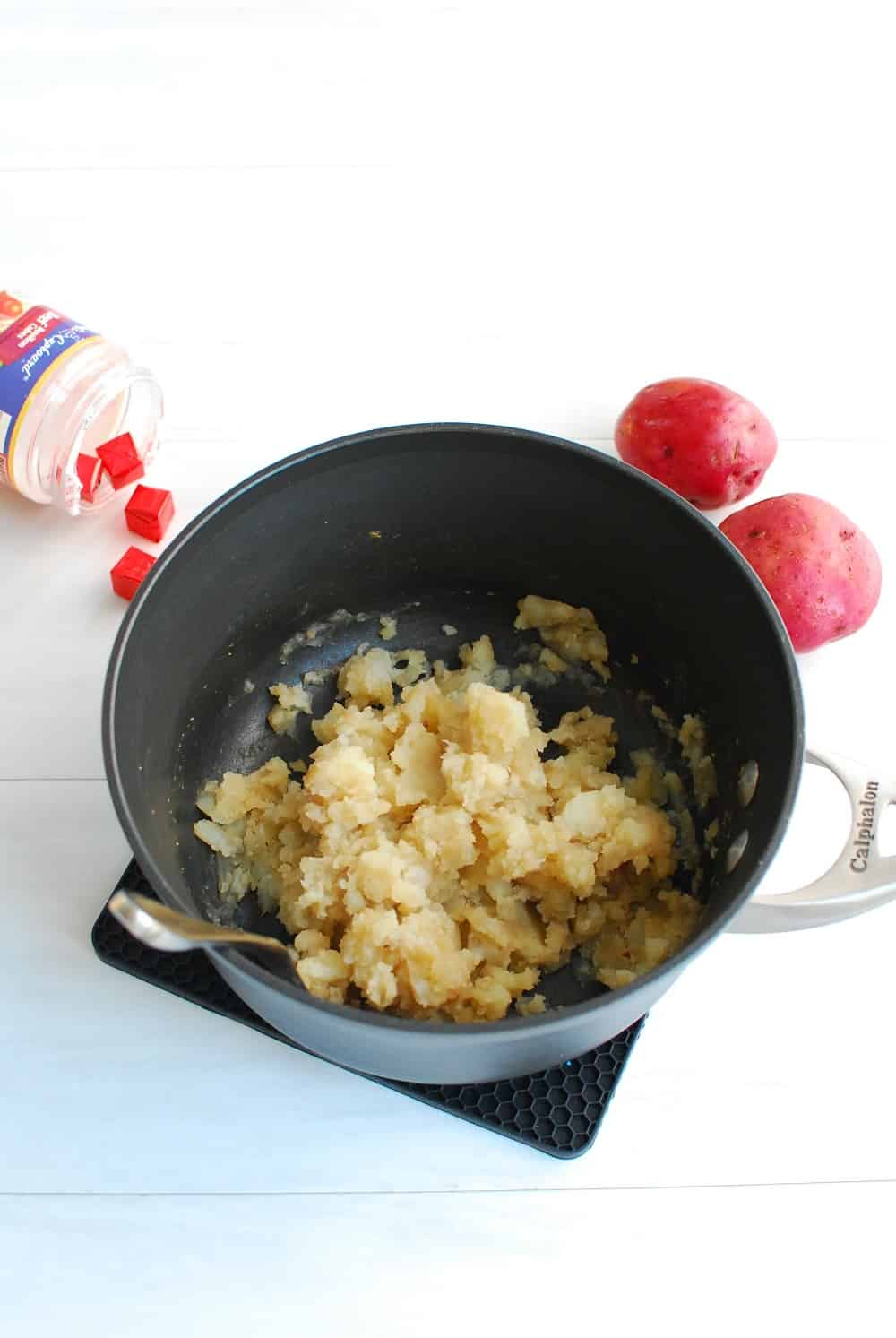 Eating potatoes before or after training is pretty simple – you can toss some chopped ones in a hash or top 'em with eggs for breakfast, or you can make a big 'ol loaded potato for a recovery meal. (Be sure to check out the Potatoes USA site for plenty more recipe ideas!)
But when people consider using potatoes as fuel during exercise, the biggest thing that trips them up is logistics: "How do I go about eating potatoes while running and riding? Do I boil 'em or bake 'em? What do I put them in while I'm exercising?"
While you can pretty much make them any way you please, I want to share my favorite recipe to use them during a long run or ride. I wish I had a clever name for this recipe, but the best I could come up with was "training and race potatoes recipe", haha.
Also, the term recipe makes it sound more complicated than it is, because it's actually so simple:
Boil potatoes with water and a bouillon cube.
Mash everything up.
Place in ziplock bags.
Bring with you during training/racing.
Tear off the end of the bag and eat (just like you would a gel!).
Super easy, right?!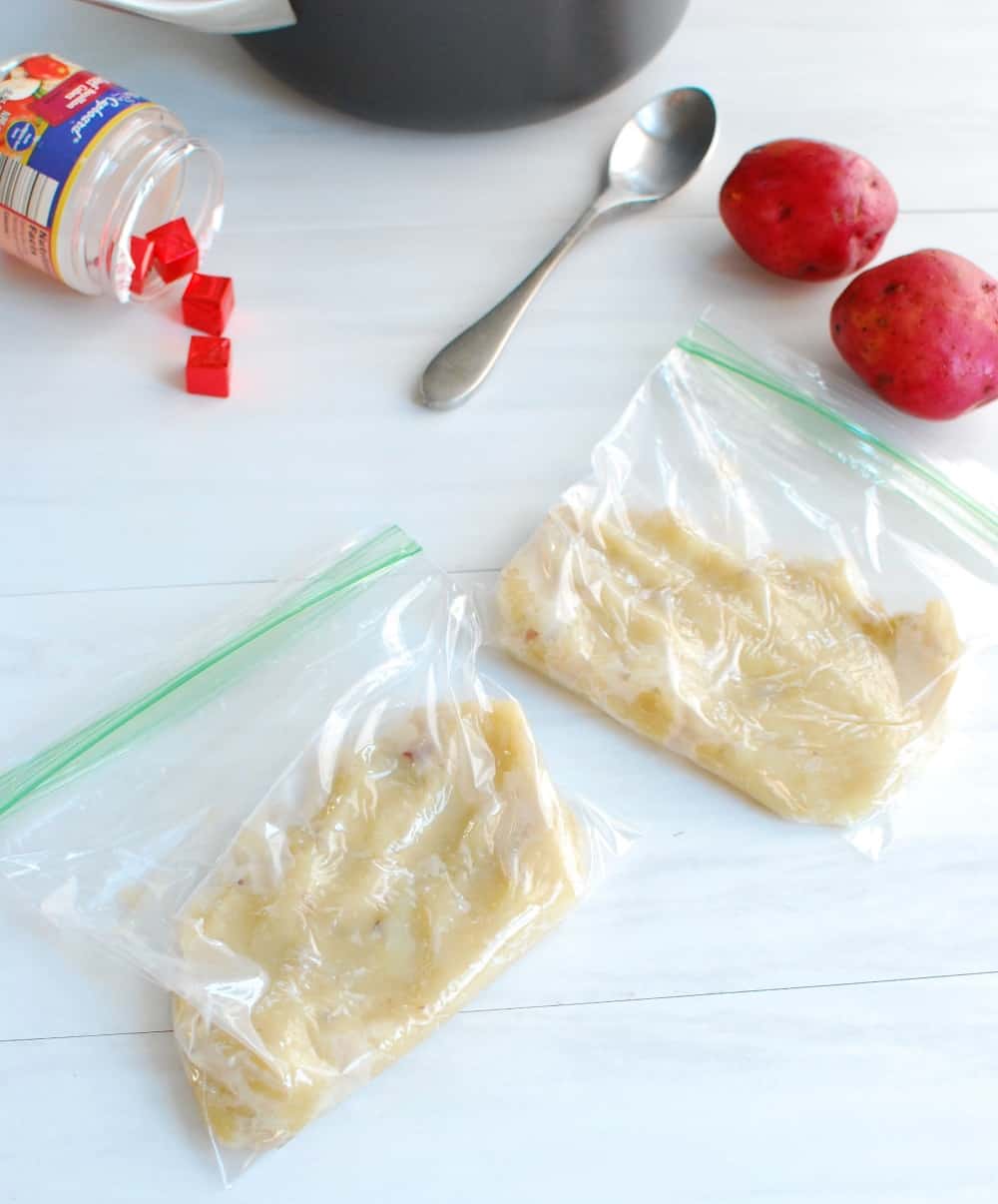 For cycling, it's easy to store these in a bento box or in the back of your jersey. For running, you can usually get a few bags either in a running belt, or you can safety pin 'em onto your belt if you don't have a good size pouch.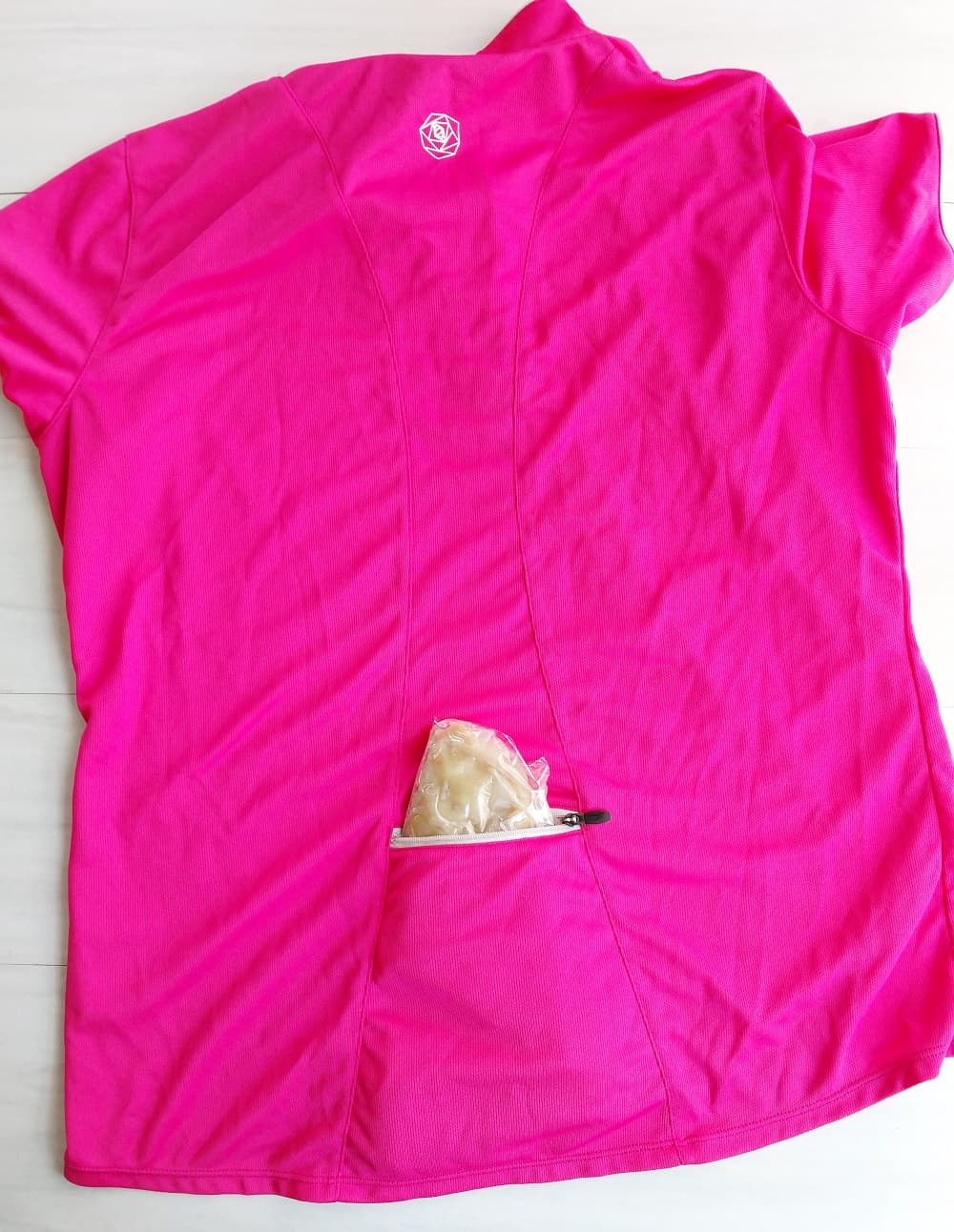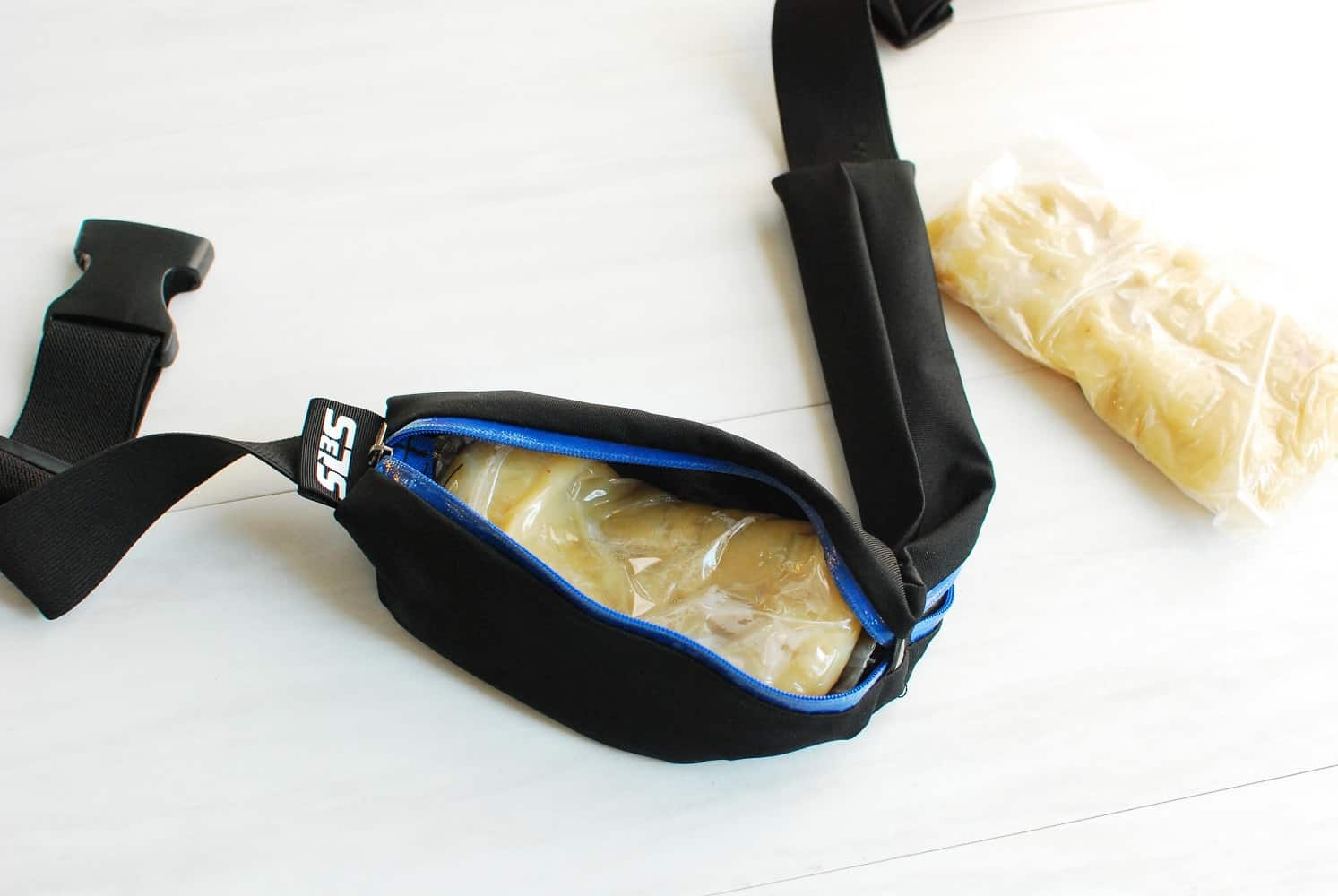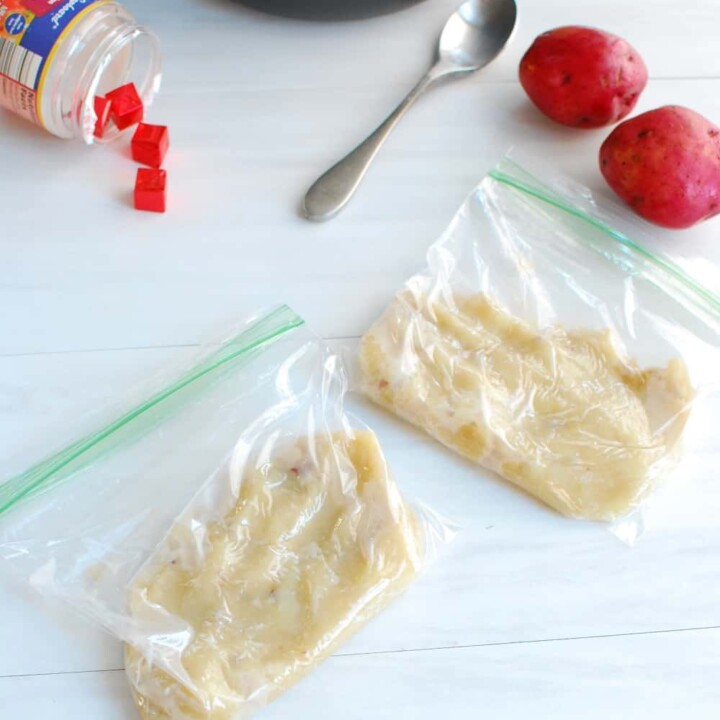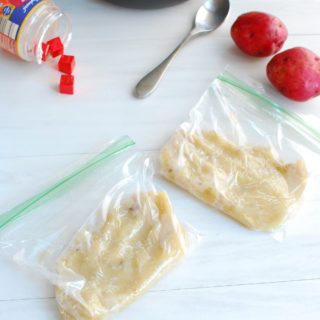 Training & Race Potatoes Recipe
These training and race potatoes are perfect for a savory option to fuel you while running or cycling!
Ingredients
2

medium sized potatoes

2

cups

water

1

beef bouillon cube
Instructions
Peel potatoes and chop into 1-inch pieces.

Place in a small to medium size pot. Add 2 cups of water and heat over high until boiling.

Add beef bouillon cube and reduce heat to medium-high. Cook for 10-15 minutes, or until potatoes are tender and most of the liquid is gone.

Turn off heat and mash potatoes with a potato masher or the back of a fork. The additional broth that's left will blend in as you're doing this and help make creamy potatoes.

Let cool for a few minutes, then separate the potatoes into two plastic baggies. Bring them along with you during your ride/run. When ready to eat, tear off the corner of the baggie and eat it like you would an energy gel. YUM!
Notes
Notes:
If you have a kitchen scale, weighing the potatoes is ideal when you first make these.
Aim for about 10.5-11.5 ounces / 300-325 grams total for this recipe.
If potatoes are tender at the end of cooking but there is still a lot of liquid left, just drain some off before mashing.
I prefer peeled potatoes for during exercise – but for recovery afterwards, keep the skin on for added nutrients & fiber.
The bouillon cubes I use have 900 mg of sodium per cube. Just keep in mind your nutrition facts may be different for sodium depending on the concentration in your cubes.
Nutrition analysis (approximate per serving; recipe makes 2 servings):
132 calories, 0 g fat, 458 mg sodium, 30.5 g carbohydrate, 2.5 g fiber, 2.5 g protein, Vitamin A: 0%, Vitamin C: 19%, Calcium: 1%, Iron: 3%, Potassium: 14%
Nutrition
Share with me: Will you try this race potatoes recipe? Have you tried eating potatoes while running or cycling? What's your favorite way to enjoy potatoes?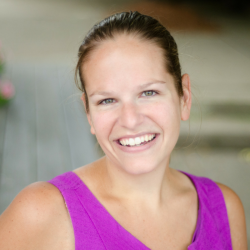 Latest posts by Chrissy Carroll
(see all)